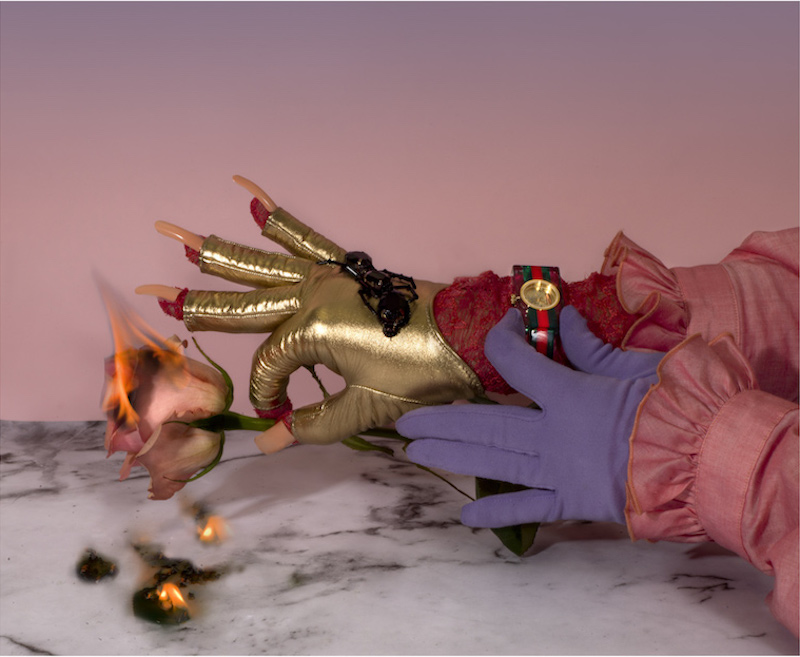 Gucci takes memes to a whole new level with their newest digital collaborative project #TFWGUCCI featuring timepieces from different lines including the Le Marché des Merveilles watch collection.
The mastermind behind previous Gucci projects such as #GucciGram and #24HourAce, House Creative Director Alessandro Michele has launched yet another digital collaborative project, #TFWGucci ("That Feel When" or "That Feeling When").
Meme creators from around the world collaborate with the House with kitschy memes featuring timepieces from different lines, including the Le Marché des Merveilles collection of watches. Participating artists and creatives can choose to either create a meme themselves with Gucci imagery, or to propose an idea that the House can realise by inviting a visual artist (both up-and-coming people and more established names) to bring it to life. Contributors to this new initiative include LA-based artist Amanda Charchian, Olaf Breuning from NYC and Zürich, Less; a photographer from Korea, and Christto & Andrew, an artist duo from Qatar.
The #TFWGucci project expresses yet again Gucci's desire to redefine the notion of contemporary luxury and to engage with a wider creative community. The project will be presented at Baselworld, the international watch and jewelry fair, which starts on 23rd March.
---