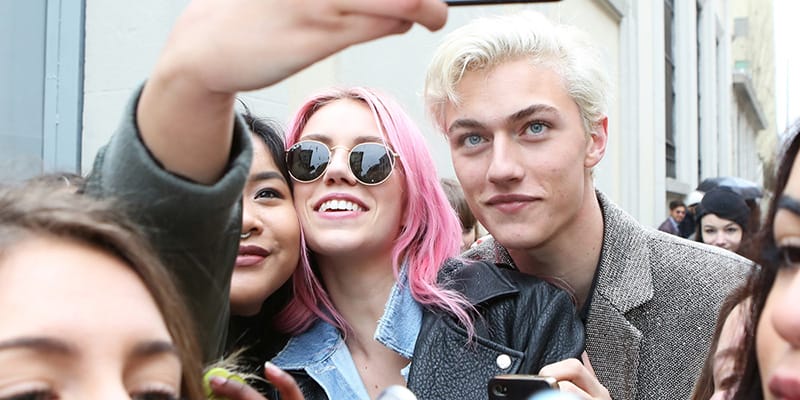 Everyone has probably heard of the Essena O'Neill saga, also known as "The Girl Who Cried Instagram". Berating the fact that Instagram "is not real life", the 18-year old Australian influencer (with over 620,000 followers to her name) went on a rampage on her personal page, editing captions to show the façade that lay behind each image on top of deleting nearly 2,000 of them. For uncovering deliberately performed posts and sponsored images, O'Neill was met with both praise for her courage and criticism for stating the blindingly obvious. To her credit, and for the more forgiving of us, she did highlight the damaging effects that social media's construct of beauty perpetuates, especially among Generations Y and Z. The overall emotional tirade, though, was more of a "Duh?" moment for those who already knew that social media was never meant to be reality, just a better, more polished version of it. If you still believe, right up to reading these words, that social media fame is authentic – surprise! You've been Punk'd (or whatever the kids are saying these days).
            Instagram is an undeniably prolific medium that has been a prominent part of the way youth culture is shaped today. While idols of the past were confined to pixels on televisions and polished pages in magazines, stars today all come in palm-sized screens with a tap and a quick refresh. It's a numbers game at its core, with Likes and followers defining who's at the top, and this has redefined the way we regard stardom. It's not enough to simply hold the title of "celebrity" anymore, or to have a Wikipedia filmography list the length of the River Nile. Rather, it's all about the ability to get people to double-tap that latest post, and this drastically impacts the way we quantify fame today.
            When I was 13, I remember switching on the television and chancing upon the first season of America's Next Top Model. A lanky, impossibly thin contestant was being photographed, and while contorting her body into various poses that looked like she was battling with a stomachache, the model wannabe was praised to high heavens for being "Beautiful!", "Gorgeous!" and "Totally working it!". I was hooked on how little glamour there was in the process behind the photographs we gasp at on glossy adverts. As the season progressed, I grew aware of three key things: First, the art of "smizing" (still not mastered); second, that modelling was a far more convoluted process than Naomi Campbell made it seem; and finally, the startling realisation that modelling was, and still is for the most part, an incredibly female-dominated industry. If you had quizzed 13 year-old me on male models, you'd probably be met with a "Huh, what?" Perhaps the only male model that made any impression was Derek Zoolander, but that's a whole other ball game.
            Now, being fairly older and working for a men's fashion publication, I can rattle off an exhaustive list of men who have shot to the top of the modelling world the old-school way – by being booked for high-profile campaigns and runways. But there's also the up-and-coming generation of male models that have served to be on par with their more established peers, going from zero to hero within the blink of an eye, and the credit for this phenomenon goes to Instagram.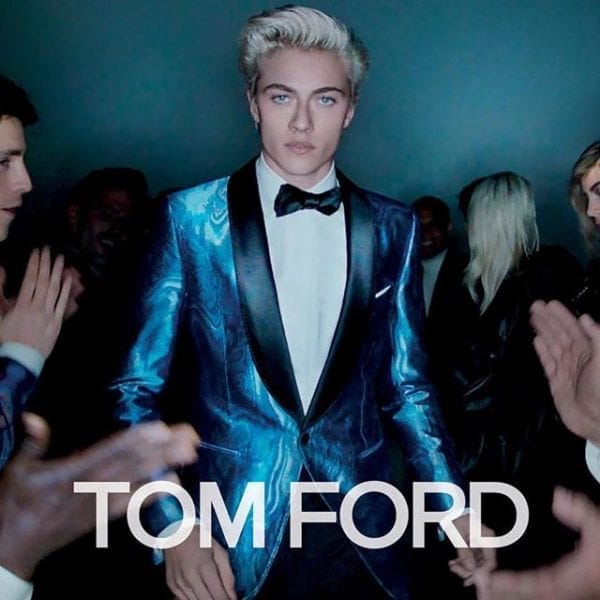 Take Lucky Blue Smith as a prime example. The blond-haired, blue-eyed model has swiftly grown into a household name during the past two years. A glance through a rack of men's magazines is bound to be met by his sculpted mug popping up more than a handful of times. For the less fashion-savvy who wonder where the heck he came from, real-life American Angel Smith hailed from Utah and broke into the industry at 12 after being photographed by Hedi Slimane for Vogue Hommes Japan. At the beginning of his career, Smith was the darling of the fashion industry, but unknown outside his relatively modest 258,000 followers. His active cultivation of his Instagram feed, however, led to his account and image blowing up, with a staggering two million followers to now call fans. A scroll through Smith's feed reveals that the 17-year-old model is practically the Bieber of the male modelling world: Campaign shots are peppered with candid photographs, all full of effortless poses and plenty of cheekbone action. The fans that follow and comment are typically of the teenage girl variety, spamming his posts with heart-eyed, tongue-wagging, water-squirting emojis. Do with that what you may.
            While it may seem like Smith is just popular with the young ladies, the rapid escalation of his Instagram status has had a profound impact on his career. When one is highly desired, many flock around wanting a part of the action, including high-end luxury fashion labels, celebrity photographers and major fashion glossies, and that's precisely what built Smith's career up to the level of supermodel-dom. Smith isn't the only one who leveraged social media fame into a career-boosting trampoline. Models like Sean O'Pry, Jordan Barrett, Marlon Teixeira and many more have also become similar recipients of accelerated fame thanks to a growth in Instagram numbers. While it's a rather chicken and egg situation – the question of whether the man maketh the numbers or the numbers maketh the man arises – it's apparent that Instagram statistics are influencing the opportunities models receive.
            Just like how companies would prefer to sponsor influencers with an extensive reach, model agencies and fashion labels have begun factoring in a model's Instagram statistics during the booking process.  In a recent interview with MTV Online, general manager of Vivien's Model Management, Catherine McGill, shared the harrowing fact that brands are steadily becoming more discerning towards models they hire, even glossing over those that have less than 10,000 followers on social media. It's no longer about looks, capability and reputation anymore; models today must possess influence and reach, along with the old trifecta.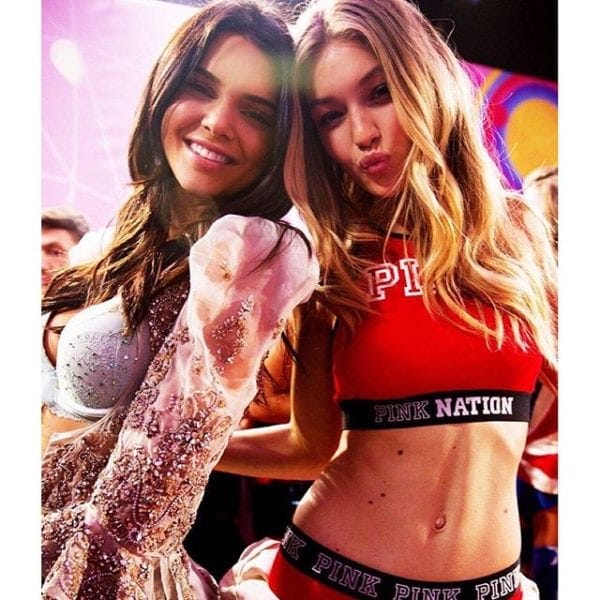 One can vaguely chart the beginning of this phenomenon to a member of the Kardashian clan. Before Kendall Jenner stomped down a slew of high fashion runways, the 20-year-old was fairly indistinguishable from her younger sister, Kylie; and let's be honest here, no one tuned in to that reality TV show for the Jenner sisters. Puberty came into play, and one growth spurt (and a fair amount of lip fillers) later, Kendall and Kylie have become the next generation's It Girls, no small thanks to their artful mastery of Instagram and all it's intricacies. In the days of superstar models like Naomi Campbell and Cindy Crawford, fans relied on the paparazzi to provide voyeuristic views into the glamour of their lives, creating hype and publicity. With Instagram, stars like the Jenner sisters willingly invite fans into their personal lives in square-framed glimpses, luring susceptible followers into coveting the easy glamour that pervades their every moment. Jenner's Instagram prowess practically created her modelling career; Jane Hertzmark Hudis, global brand president of Estée Lauder (of which Jenner is the face of) succinctly summed up her appeal in the luxury world: "[Jenner] is the ultimate Instagirl, and we are excited to leverage her image, voice, energy and extraordinary social media power to introduce Estée Lauder to millions of young women around the world."
            Science has even probed into Jenner's career explosion, and research from the Indiana University School of Informatics and Computing has drawn a direct correlation between models' popularity, higher Instagram Likes and more frequent postings on the social sharing app. Dubbed with the incredibly empirical moniker of "The Kendall Jenner Effect", one can also detect its workings on the current generation of male models such as Smith.
            One of the interesting consequences of the Kendall Jenner Effect is that the craft of modelling itself has transformed into a multi-headed beast over the past couple of years. The way 13-year-old me would have described the makings of a supermodel is vastly different from how millennial teenagers would now. The boundaries between coveted models and social media influencers have also blurred, what with models taking on the sponsored postings usually done by your run-of-the-mill influencers. News that Jenner and fellow Instagram-famous-turned-model Gigi Hadid earn upwards of US$300,000 for leisurely using brand X's product in a single Instagram snapshot has resulted in many gasping at the wealth social media fame entails while yelling "What the f*** am I doing with my life?" To reach the peak of your modelling game and to bring in top dollar, social media inevitably comes into play. All is good and hype-worthy when a fresh new face opens a Chanel runway and attains fame for the season, but Instagram is key for lasting impact and reach beyond bee-drones serving the fashion hive.
            That's not to say the current generation of supermodels is the same as Instagram's most popular influencers. For one, scrolling through Smith's feed doesn't assail you with 20 different promo codes, leaving you feeling like you've mis-tapped your way into a blog shop. But when you eliminate the high-profile fashion shows, photo shoots, and blatant hankering for undiscerning consumer dollars from the equation, the playing field between both becomes puzzlingly even. The implications aren't immediately clear, but it posits chances of popular influencers crossing into the modelling sphere. Marc Jacobs has initiated a worldwide casting call with #CastMeMarc for his Marc by Marc Jacobs 2015 ad campaigns, while users like Matthew Noszka and Ben Nordberg have become overnight models working for the biggest brands thanks an innocuous image catching the eye of the right person. In fact, model agencies like IMG are now using Instagram as a model-scouting tool, with much success. In 2014, IMG created @WeLoveYourGenes, a platform where model hopefuls are invited to hashtag their images with #WLYG to be considered by the company. And since it started, the hashtag has had nearly 430,000 posts and a total of 55 signed models from 16 countries. "It's exciting to have this kind of international access from my bedroom," says Ivan Bart, president of IMG Models (to Forbes). "Everybody has Instagram." This accessibility is a potent game changer, and will become a more considerable force as modelling continues to evolve.
            After this entire diatribe, it's pretty much evident that modelling itself is no longer, and will never again be, what it used to be. Angular features and being a walking clotheshorse is no longer the sole concern in a scout's hiring process, and for the legion of models that currently exists, social media popularity is key to attaining that golden supermodel ticket. So the next time you like a model's photo, remember that you're effectively contributing to the growth of his or her career, perhaps helping them become the face of the next luxury label, or supporting the thousands of dollars secretly deposited into their bank accounts for donning a branded shirt. A certain measure of discretion should go into the support you provide these Instagram-famous models, lest you fall into one of the masses responsible for appointing a model to stardom when their walk is more kalang kabut (translation: "hasty and all over the place") than Karlie Kloss.
'Hold that Pose' written by Staff Writer of Men's Folio, published in March 2016 issue.
---