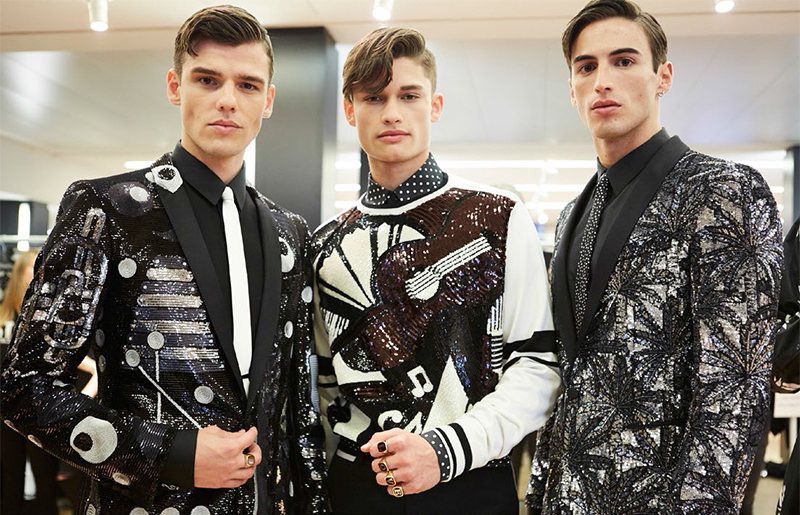 Mr Dolce and Mr Gabbana are of the opinion that all music is timeless. And this is why they are tapping a profusion of genres – jazz, blues, swing, mambo, pop, dance, hip hop, and reggae — for #DGMusica, their latest menswear production of 97 looks.
"We imagined being in Sicily, attending a festival, a concert, an event, under the palms of the Favorita's or the Botanical Garden's banana trees. In this magical atmosphere, the Sicilian Barocco's golden yellow and Etna's lava red passion merge," they say jointly.
The collection features a duet between musical patterns and the brand's classic prints: leopard meets notes, instruments, and dancing scenes. This medley gives "a very personalised style," the duo enthuses. The contrast continues with the silhouettes and volumes of the looks: large pants, fitted shirts, long kaftans, and short jackets feature in the collection. The reason for this "remix"? The duo say it's their interpretation of how different cultures are merging, and how people are dressing themselves around the world.
---