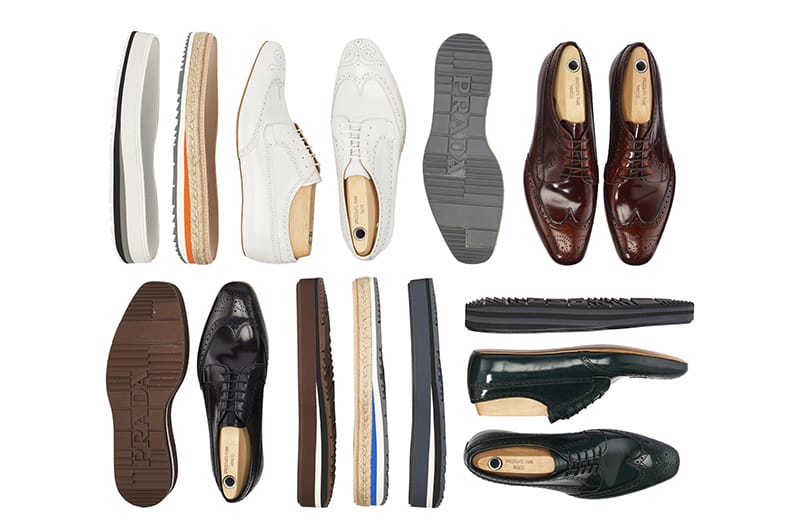 Ever wanted to have a custom-made pair of shoes that you can rock? Good news, the fate of your soles are in your hands. Prada will be launching a Southeast Asia Made-to-Order men's project at their Paragon Singapore boutique.
First seen on the Prada Spring/Summer 2011 menswear show, the microsole lace ups have evolved into an icon, becoming one of the most coveted and recognisable shoe styles.
You'll get to choose from 17 different colours for one-tone shoes and 12 different combinations for three-tone models. Uppers and soles can be matched in up to a staggering 290 possible combinations. Ten sole variations, made of micro, micro+rope or diamond texture rubber, are also available in different colours. There are a slew of permutations so that no two shoes will look the same. Prices start from S$1,980 for basic calf leather to S$5,750 for croco skin.
To take things a step even further, you get to have your initials stamped in amber gold on insoles. The project will run from 17th to 23rd April at Prada Paragon Singapore. 
---