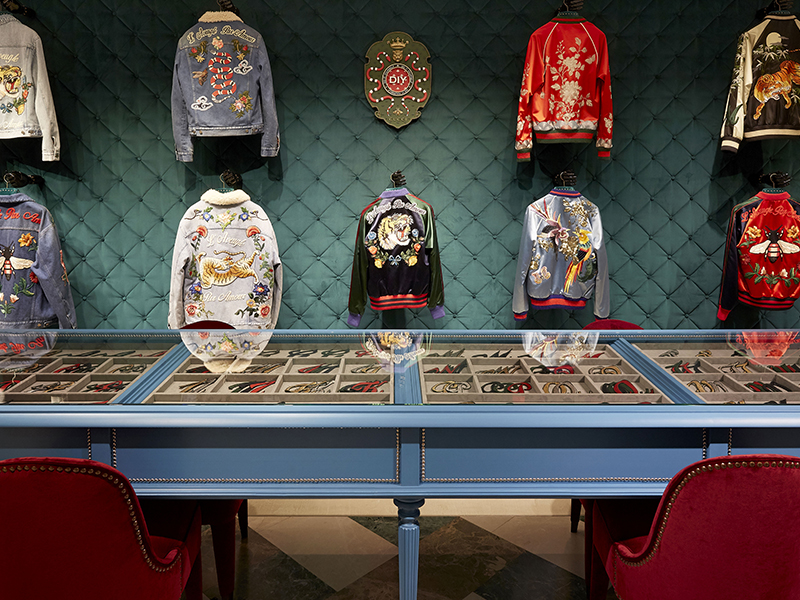 Every day is a good day when you get the chance to collaborate with It designer of the year-cum-master of personal style Alessandro Michele. Well, not quite, but the house of Gucci is rolling out its second phase of Do It Yourself (DIY) service, and that's pretty much the same thing. An extension of its first phase where one could only customise the Dionysus bag – which is great but we want more – the focus of the Gucci DIY project has now shifted to customisable men's tailoring, jackets and shoes.
Play designer with a plethora of fabrics, buttons, monogram lettering options and linings of bright patterns in silk foulard. Your sartorial canvases of choice include fully-canvassed jackets (in leather biker, bomber or denim), the Ace white leather trainer shoes, dressy mules and – take note – eveningwear. Where inspired by the red carpet (yes!), customisable eveningwear is now available to customers for the first time. One can adorn formal shirts, silk printed shirts and knitwear with one's favourite collar, cuff and embroidered monograms and symbols. If this isn't Christmas come early, we don't know what is.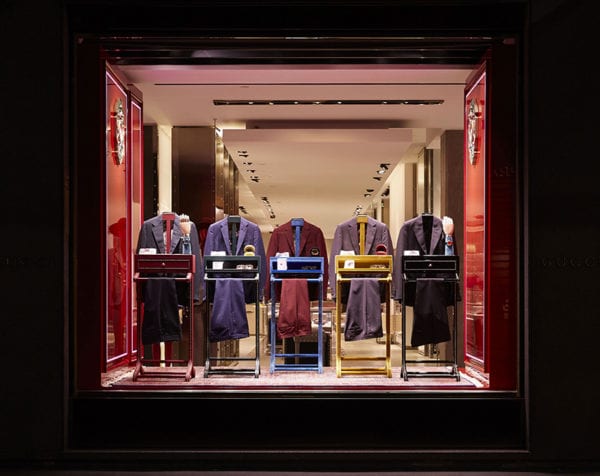 Gucci, however, is a gift that keeps giving, so beyond the aforementioned fabrics and options, one can also tap on a wide variety of motifs in the form of patches and embroidery. If you've found yourself lusting for that kingsnake on the runways to be on the back of your bomber jacket, your wish has be granted.
In celebration of the Gucci DIY second phase, a dedicated window display in the flagship Via Montenapoleone store will unveil a new House shield that features two kingsnakes, a tiger's head, a bee, a crown and the words "DO IT YOURSELF". Gucci's lexicon of symbols has come out to play.
For a more feminine take on the project, check out L'Officiel Singapore.
---