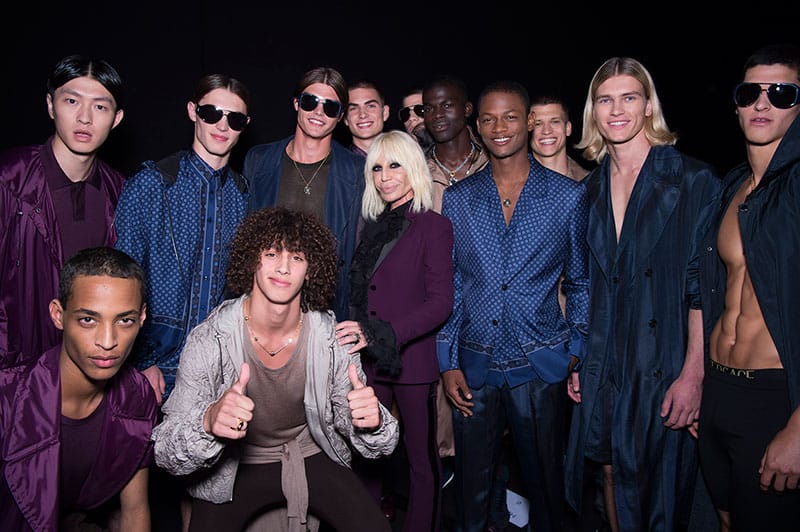 We have returned for part two of The Best of Milan SS'17. Here are four more killer collections that round up our highlights from Milan Fashion Week. 
Prada:
Travellers are always out to make a new and exciting discovery or two, and that dual concept of voyagers and curiosity drove Miuccia Prada's latest collection: socks paired with sandals, oversized outerwear and Prada's knack for print-over-print. Nylon – the material that Prada made its signature – was also appropriately on proud display on backpacks and jackets. 
Fendi:

Summer lovin' seems the central theme for Fendi's collection, where bold and vibrant floral motifs go as far as from head to toe. But that's not to say the collection isn't utilitarian. Conversely, light summer jackets, pool slides and multi-pocket safari jackets balanced out graphic stripes and furs.
Dolce & Gabbana:
Cindy Crawford's son Presley Gerber opened the show in a slim-cut black suit. Heavily influenced by jazz musicians, the "DG Musica" collection is built on musical motifs, loosely fitted pants and ultra sharp sequined blazers.
Versace:
Donatella Versace sure knows the masculine physique. This time, she turned her attention to activewear, sending out elongated parkas over form-fitting jerseys and leggings, strappy sports sandals and messenger bags that set hearts racing.
Read more about Part One of our Best of Milan Fashion Week, here.
---