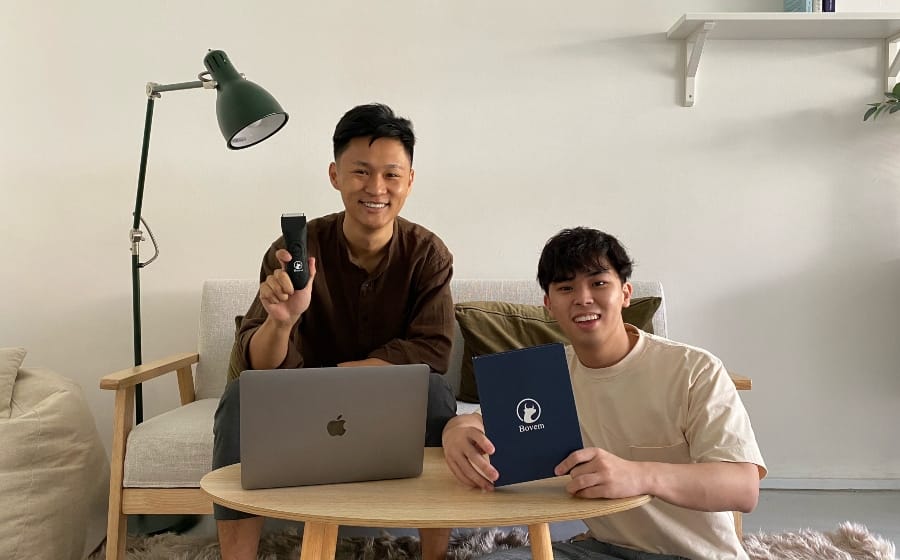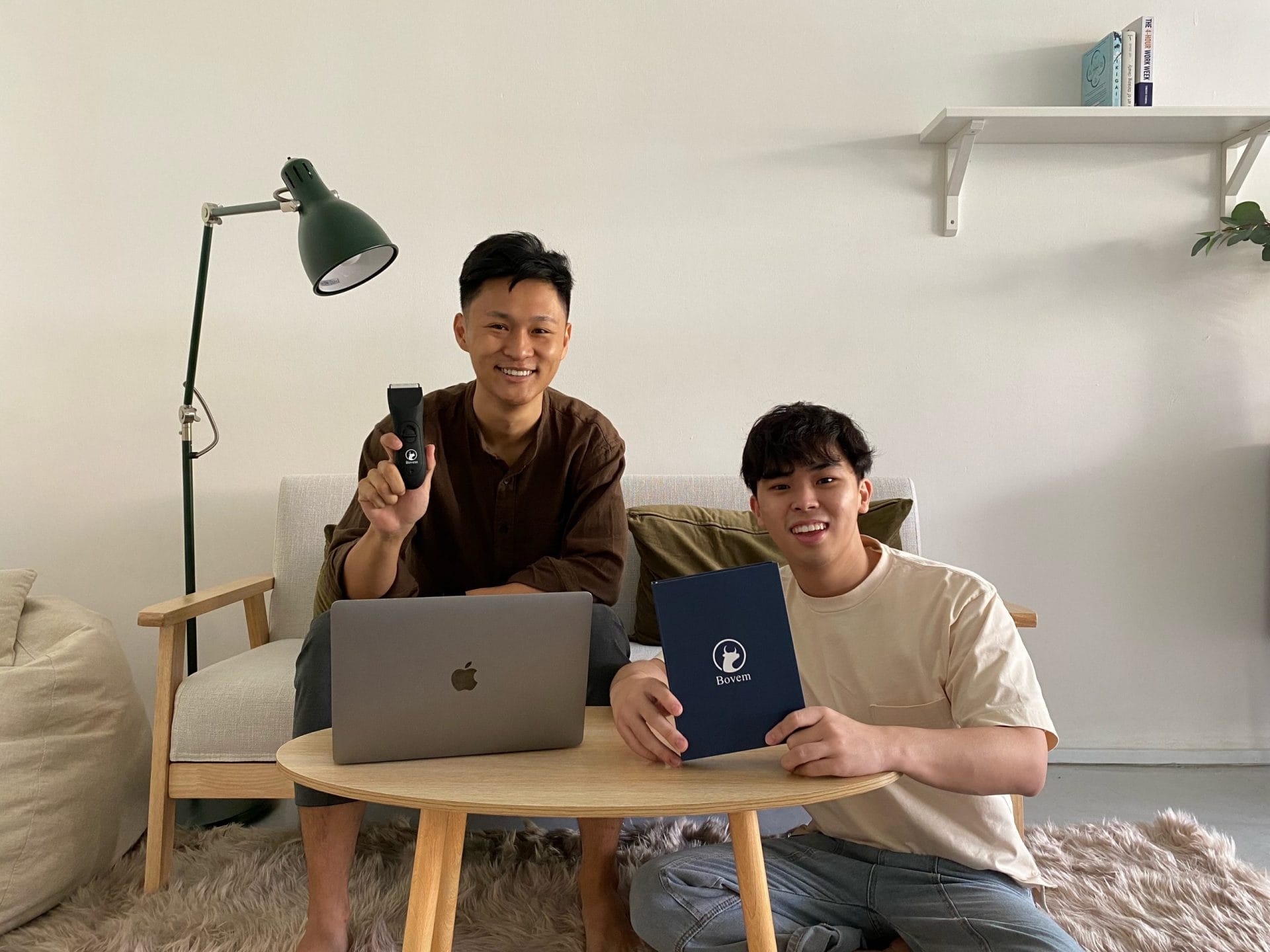 Pictured above on the right is Lydon Ong of Bovem with his co-founder, Norman Teo.
For one period in Men's Folio history, we were quite fixated about shaving one's head, the area around one's other head and if need be, zapping it off. Not sure why but Lydon Ong, the founder of Bovem has perfected the perfect shaver — no nicks, no cuts and no irritation. And a bonus, Bovem will reforest the globe everytime you deforest yours.
Here, Ong takes us through Bovem's One tree Planted campaign and why you should put your five-pack razors away.
—
What I usually like to do when I interview someone for the first time is to get them to do an elevator pitch for their brand so…. go!
For too long, conversations about grooming below the waist have been ignored. It's time we start to talk about deforesting the jungle down below and personal grooming from the neck down. At Bovem, we're dedicated to building premium grooming tools for the modern-day man and we decided to start from the most essential part of a man — "the golden globes". We believe that if we're good enough for your balls, we're good enough anywhere else.
View this post on Instagram

For all your personal grooming needs, we have the Bovem Globe Trimmer. The Globe Trimmer is able to cut through thick and cluttered hair without pulling and tugging on your skin. Now you can achieve clean and fresh balls without screaming in the shower. Besides, if you trim the bush, the tree stands taller. Bovem truly has the perfect package for your package.
—
Oddly, there seem to be a lot of groin shavers as of late. So, what makes Bovem's Globe Trimmer different?
Many of our competitors (Meridian, Manscaped) are based in the west, where manscaping is a common practice. However in Asia, such topics are still largely taboo and there is a lack of conversation in this matter. Hence, we wanted to be the first grooming brand in Asia that specialises in below-the-waist grooming and to also spread awareness of male personal care and grooming.
Besides, to make grooming accessible all to our customers, we're priced more decently as compared to our competitors in this market.
—
Why One Tree Planted then? What made you choose that organisation?
More and more people are seeking to support brands that truly help them to express themselves in what they stand for. More than just shaving balls, our team genuinely hopes to make a positive impact in the environment that we live in. By collaborating with One Tree Planted to plant trees, it's a great way that we can create a sustainable future, while involving our customers indirectly in the tree-planting process. This led us to think about how we can "reforest whenever our customers deforest" — calling for a medium to gather more awareness and get our message out there.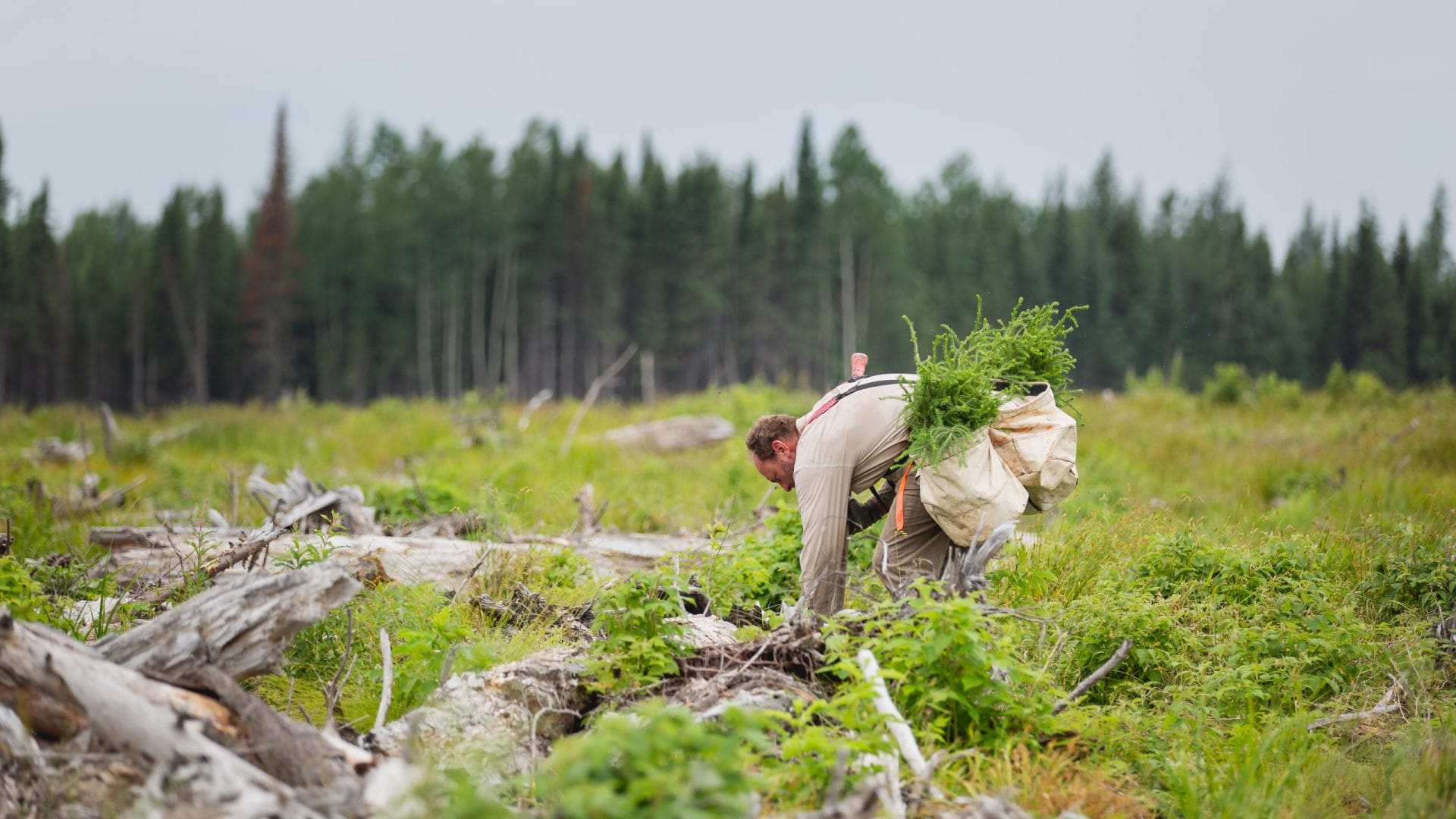 Through One Tree Planted, we can plant trees across Asia (in the Philippines, Vietnam, India, Indonesia and some of the Mangroves). Home to nearly 15% of the world's tropical forests and unfortunately one of the world's heaviest deforestation hotspots, the region is a valuable asset to fighting climate change. By reforesting in Asia, it also really resonated with our vision of becoming the below-the-waist grooming leader in the region.
—
Are you perhaps a nature lover yourself?
The collaboration does not stem from a specific love for nature. But I personally believe in the power of social enterprises to solve today's issues. Through Bovem, if we are able to provide a product that consumers value and we then tie it to a meaningful cause, it can bring about effective change for good. The impact of trees extends far beyond the essential environmental works, but also helps in areas such as employment, community, and independence. More importantly, by planting trees in Asia through One Tree Planted, we give a "Hand Up, not a Hand Out".
—
Do you see Bovem expanding to more organisations soon?
For now, we really want to focus our efforts on working with One Tree Planted and to achieve our near-term goal of planting over 80 acres of trees around Asia in 2021. Moving forward, we will look to expand to other organisations that resonate with our products, such as possibly the Testicular Cancer Society.
—
View this post on Instagram

What's next for Bovem in 2021 or even 2022?
In Q4 2021, we will be releasing our Globe™ Trimmer 2.0. We've listened closely to our customers' feedback in the past couple of months and with this enhanced 2.0 version, we hope to provide a better grooming experience. Also, we're also looking to release exciting, new products in the grooming line that will fit right into our niche.
—

If you could put a song to Bovem, what would it be?
This was a tough question… but it has to be the latest hit by BTS "Butter". The first line "Smooth like butter, like a criminal undercover" really resonated with us – whatever they were talking about.
Once you're done with this story about Bovem, click here to catch up with our September 2021.
---