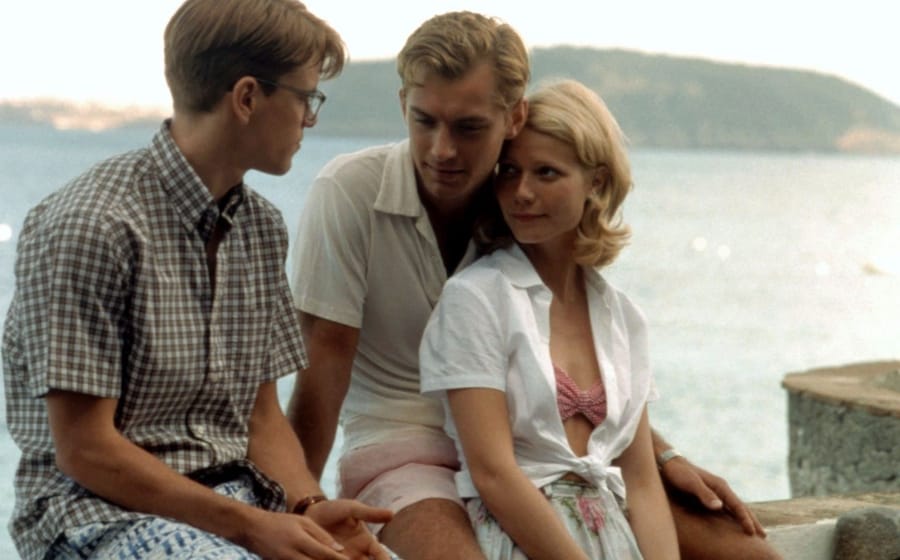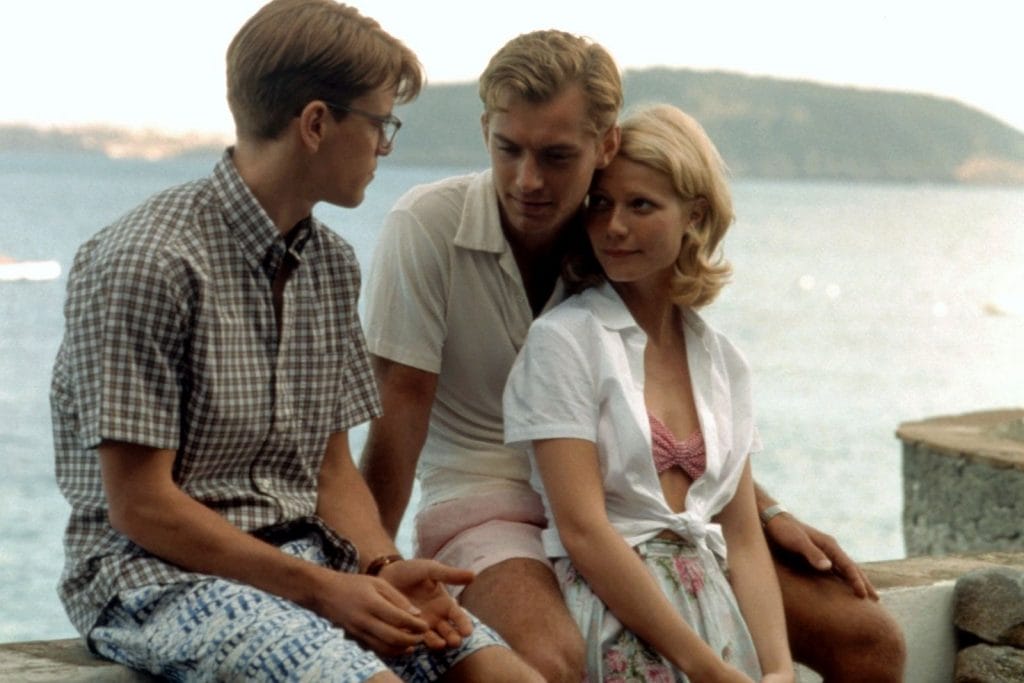 Every Summer, a part of my brain compels me to watch Anthony Minghella's The Talented Mr Ripley with all its jazz clubs, summer cocktails and panoramic views of the Italian coastline. I'm particularly fixated with everything Judd Law seems to be wearing, no thanks to how exacting he has played Dickie Greenleaf. He jets around on a boat in jazz-inspired tops (very swervy!). He bludgeons someone to death in ankle-bearing chinos (honestly, a mood!).
Most importantly, he has made legions of film buffs consider one question: "How the heck do we pull off swim shorts?"
—

With whatever seems to be percolating in the menswear world for Spring Summer 2022, the concept of incorporating swim trunks into a Summer wardrobe seems easier to finesse. They're no longer the kind of thin polyester pieces worn by European oligarchies or American rent boys. They're perfect from the fit to the fabric and to the details — a feat that brands like Vilebrequin and other Houses like Fendi or Prada have accomplished.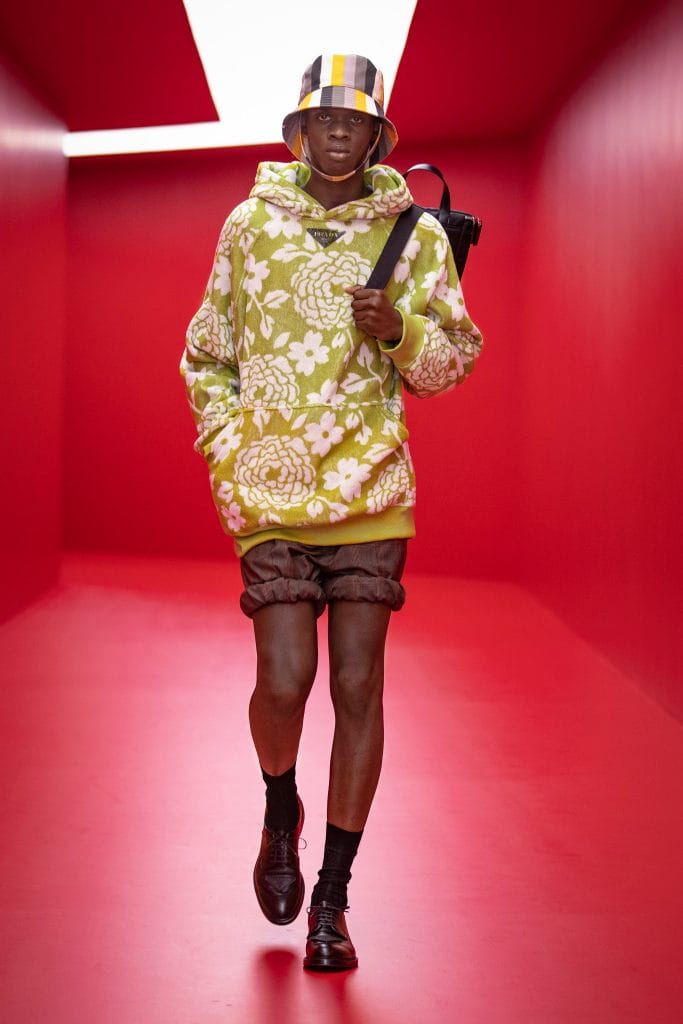 The Prada version of the swim trunks already comes pre-rolled if you're thinking of wading in deep waters.
To be exacting, what we require from our swim trunks in 2021 is simple. It needs to have an above-the-knee fit (if in doubt, measure three fingers above your knees), plenty of pockets and a fabric that wicks water quickly once you emerge from a pool (duh). However, the gold standard would be how it holds up outside of water. Will it make you look like a champ if you choose to dine out wearing it? Will people raise an eyebrow if you reveal it on Zoom? How many times can you throw it into a heavy wash cycle before it breaks up?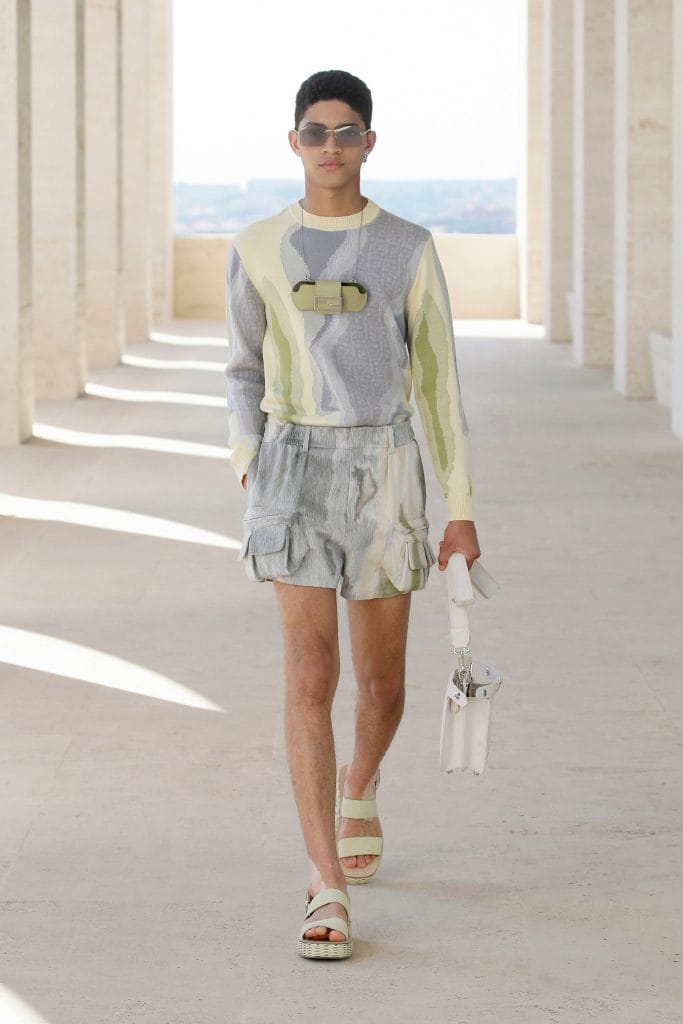 The Fendi version of the swim trunks comes in an abstract tie-dye print which fires up any warm weather fit.

I should stipulate that just copping a pair of swim trunks doesn't instantly turn you into a stud overnight. The genius of Dickie Greenleaf's style is his sensual relationship with his clothes. Perhaps it helps that the weather is perpetually summertime in The Talented Mr Ripley and everybody seems to be eating lunch outside or dancing in the sea. An aspirational way of living considering our current COVID-19 milieu that has turned the movie into a whole mood.
That is to say this sensuality of Greenleaf's is in the way he behaves when he puts on his pair of swim trunks (someone out there has actually counted the pairs, we'll leave you to Google it). He drinks an amaro at a bar and maintains eye contact with strangers (putting on short swim trunks is albeit just one sign of confidence), he sits by a wrought iron table to read the daily papers (perhaps that is why the character became a sex symbol) and lastly, because this cinematic sensuality is so simple to achieve. Having fun under the sun, lazing around on a beach or causing drama with women.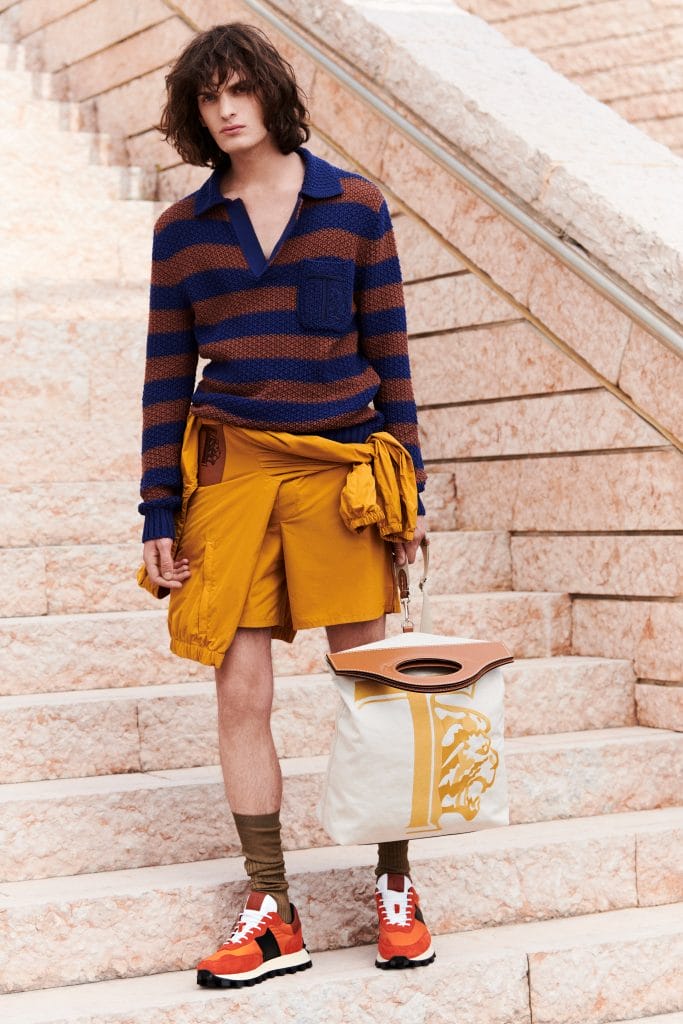 The Tod's version of the swim trunks are heavyweight nylon shorts come in a mustard yellow for some throwback hang-ten energy.
However, are we blindly asking you to try out the swim trunks trend? Not really, to be honest. But are we encouraging you to dress for the life you hope to aspire to achieve — dressing like you're vacationing at your personal chateau circa 1975? Of course, it's one where all you do is hang out under the sun and look fly.
Once you're done with this story about how you'll be wearing swim trunks like Dickie Greenleaf in The Talented Mr Ripley, click here to catch up with our June/July 2021 issue.
---