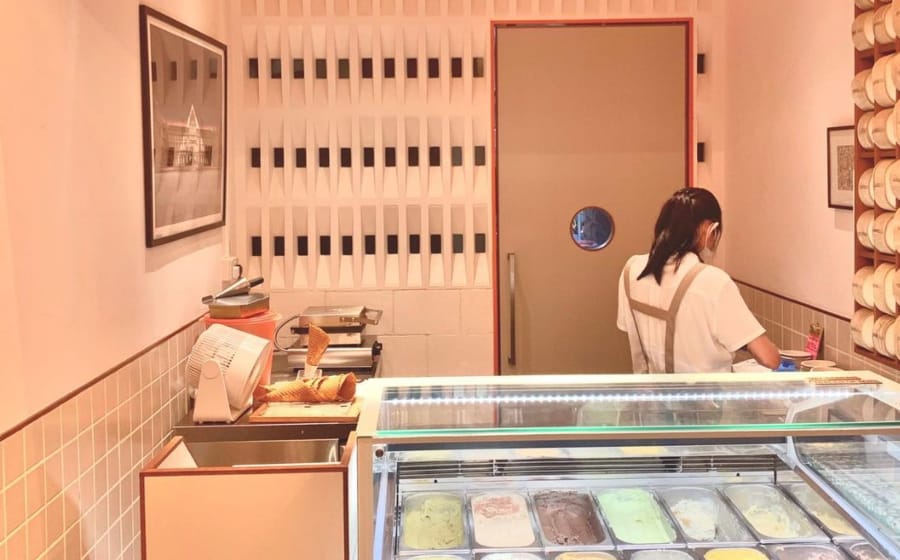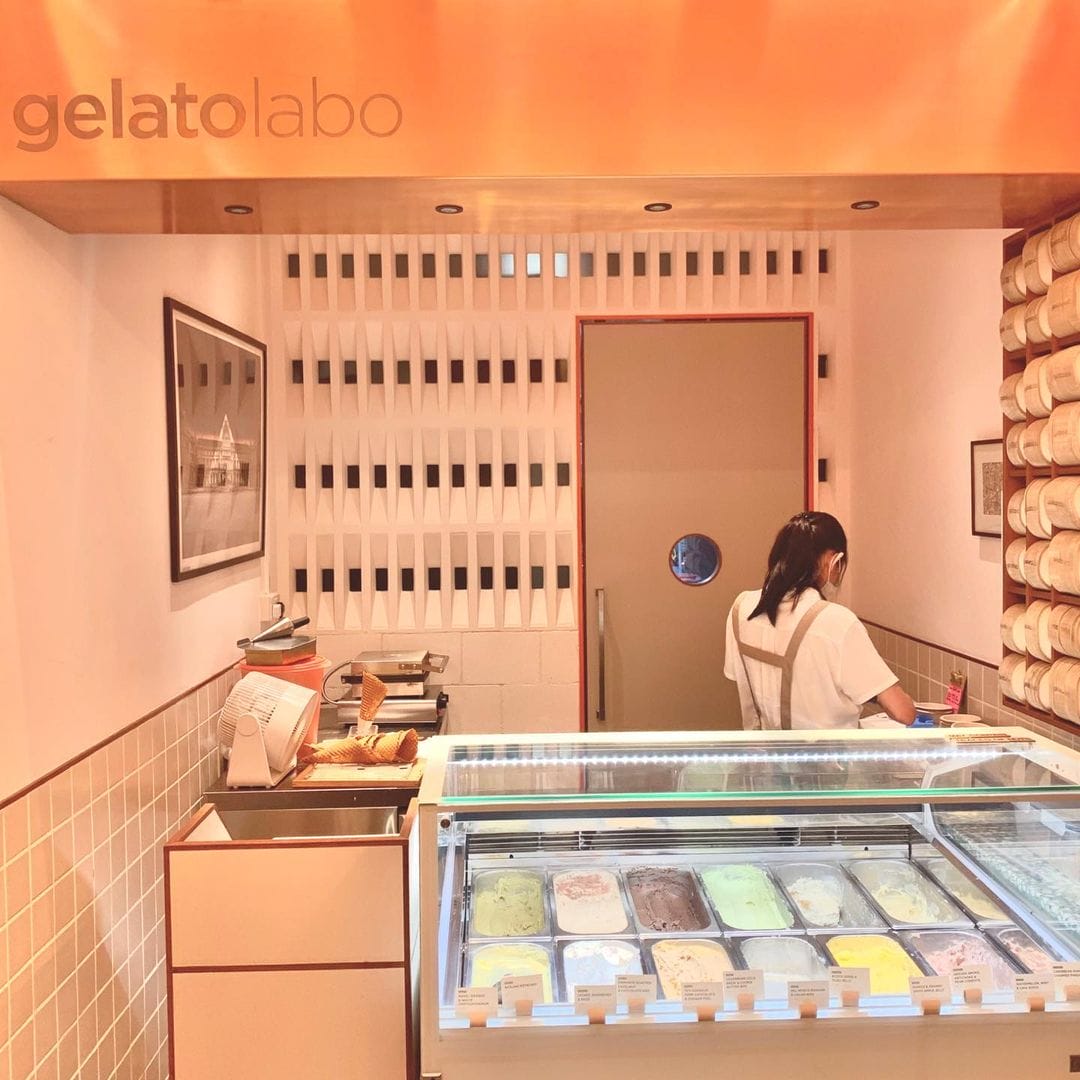 Photo credit Gelato Labo 
Summer time is nigh and the living is hot and sticky — quite literally. We're living in a country that has 32 degrees celcius weather. This kind of sweltering situation then calls for some of the best gelato in Singapore and we're being very specific about what it is. Firstly, it's not ice-cream. Gelato is softer and dare we say it, more packed with flavour. Secondly, it's not exactly a sorbet either. Sorbets are frozen desserts made up of fruit purées and sweeteners. Great for the vegans but not so much for the fat-loving fanatics like us.
Here, some of the best gelato in Singapore and I'd know because I've tried them all. A tip though, you have to coat your entire tongue with it and let it melt for #maximumflavour.
Pictured above: Small batch, handmade (think of them as artisanal tinkerers) and flavours your brain might not have conceived of (who knew peaches + lemongrass would be that damn delicious), the good people at Gelato Labo serve up smiles at Cavan Road, Faber Drive and Mohamed Sultan Road. Frowns are expected though, if you go on Tuesday because that's when they are closed. If you're game too, the Artichoke & Pear Compote is incredibly delicious, tart, ripe and creamy.
—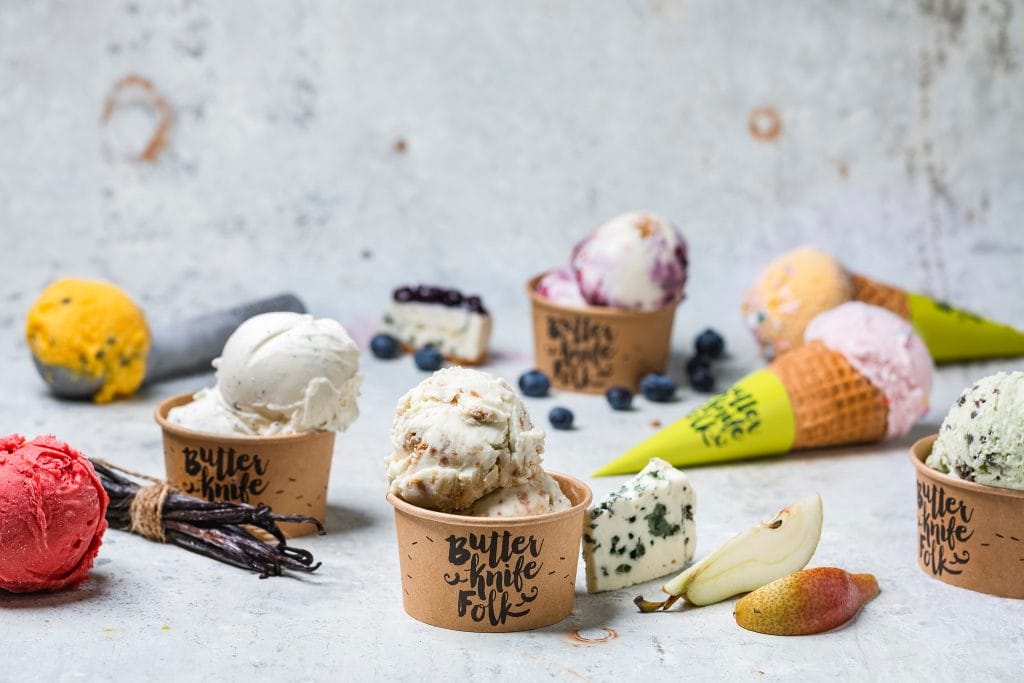 Butterknife Folk — 107 North Bridge Rd, #02-02, Singapore 179105
Last year during August, my friend asked if I was game to try a Chicken Rice gelato and my first thought was, "Are you mad?" My second one was "you crazy b*st*ard, let's do it." This kind of whacky far out experimentation makes every flavour — of which 16 are available — at one of the best gelato shops in Singapore that damn fantastic. For those with vanilla tastes (couldn't help the pun, sorry), you can try the Madagascan Vanilla or Brown Butter Pecan.
If you're game to try something more special, I highly recommend the Citrus Bitters (it tastes like a non-alcoholic whisky sour) or the Dulce & Banana, one heck of a creamy treat. 

Photo Credit Butterknife Folk.
—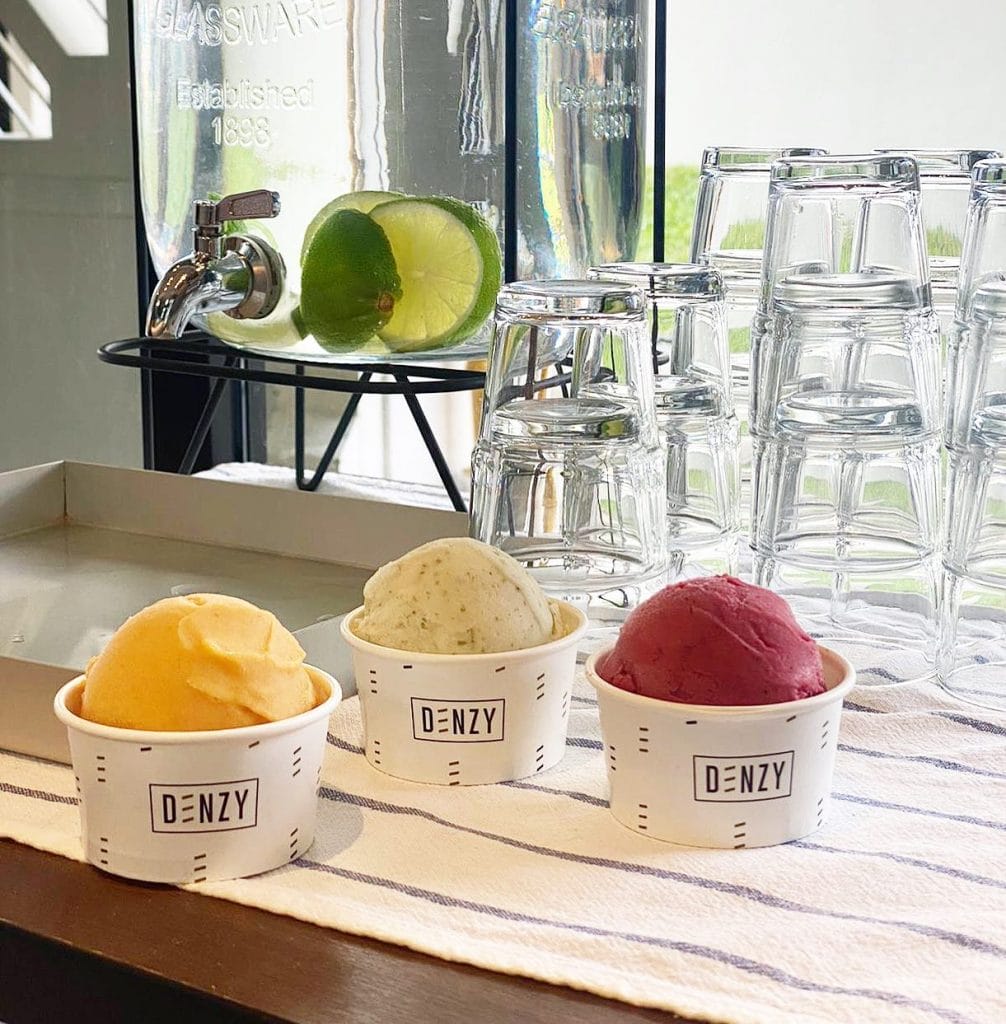 Denzy Gelato — 506 Bishan Street 11 #01-404 Singapore 570506, Denzy x Huggs Collective (301 Upper Thomson Rd, #03-46/47, Singapore 574408), 509 Bedok North Street 3 #01-103 Singapore 460509
To be honest, it doesn't take much to excite me about trying a new gelato store. In fact, the way a friend coerced me to go to Denzy was by telling me that I could have a cone from 10p.m. till 1a.m. in Bedok. Conveniently though, she did not tell me that the founder Damien was trained in Italy (he's a gelato artist btw) and he's a winner of the "Best Gelato in Singapore, 2019". The flavours are crowd appealing — Vanilla, Thai Milk Tea and Rum & Raisin amongst others — but the texture is where it's at.
Out of all the ones I've tried here, the gelato from Denzy had the best mouthfeel — intensely creamy without being cloying, matte-looking (a good thing as it means there's no sugar added), and even better on waffles.
Photo Credit Denzy Gelato.
—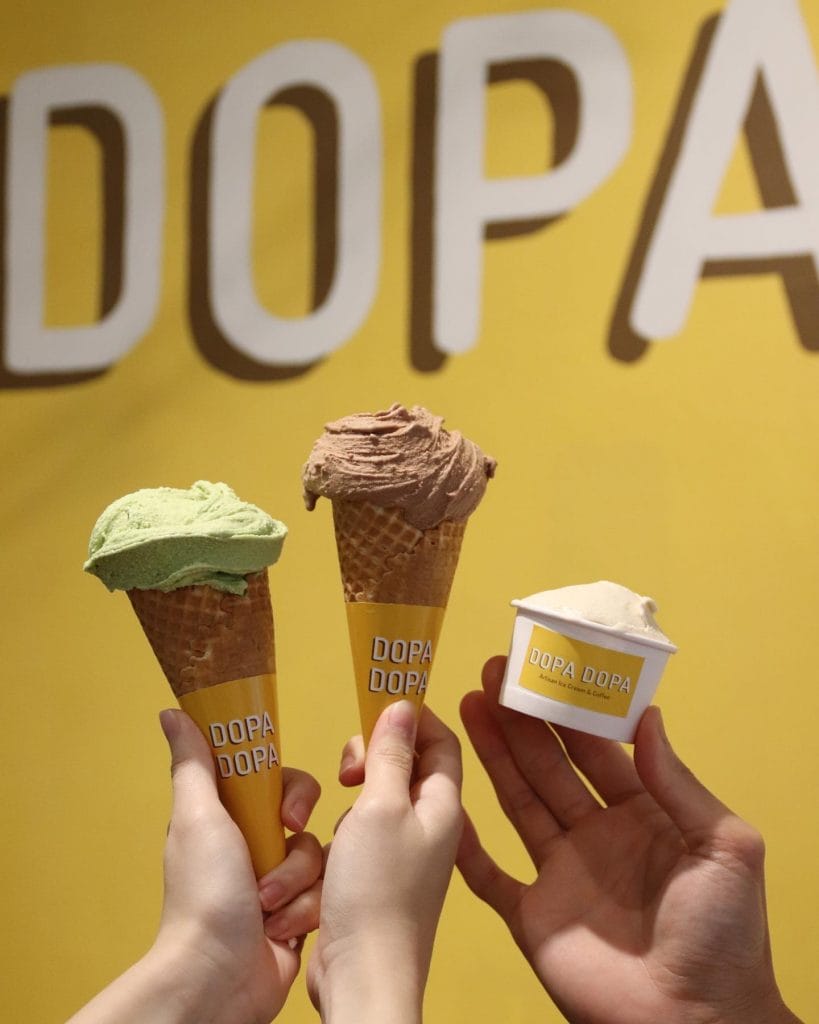 Dopa Dopa Creamery —  29 South Bridge Rd, #01-01, Singapore 058665
Frankly speaking, any cafes or stores with a menu with the standard "black board with white enamel words" kind of turns me off because of how played out this design trope is. But how glad I was when I decided to venture into Dopa Dopa Creamery. Firstly, the curation is tight which means the owner has incredible confidence in his products, eight different flavours of gelato. Secondly, each gelato is stored in pozzettis. Why is this a big deal? It is the traditional way of storing it that keeps it perfectly-tempered.
But on to the flavours. They've recently introduced a Ferrero flavour that literally tastes like a gelato version of Ferrero Rocher. No mean feat to be exact because it takes some skill to recreate an iconic flavour so accurately. The Green Tea Toasted Rice was delicious too, the bitterness of green tea matched perfectly with the "burnt" nutty taste of toasted rice. In fact, I'm going against my editor's wishes by talking about a new sorbet flavour, Lychee Oolong with Raspberry Bits and Mango Pear that's incredibly refreshing.
Photo Credit Dopa Dopa Creamery.
—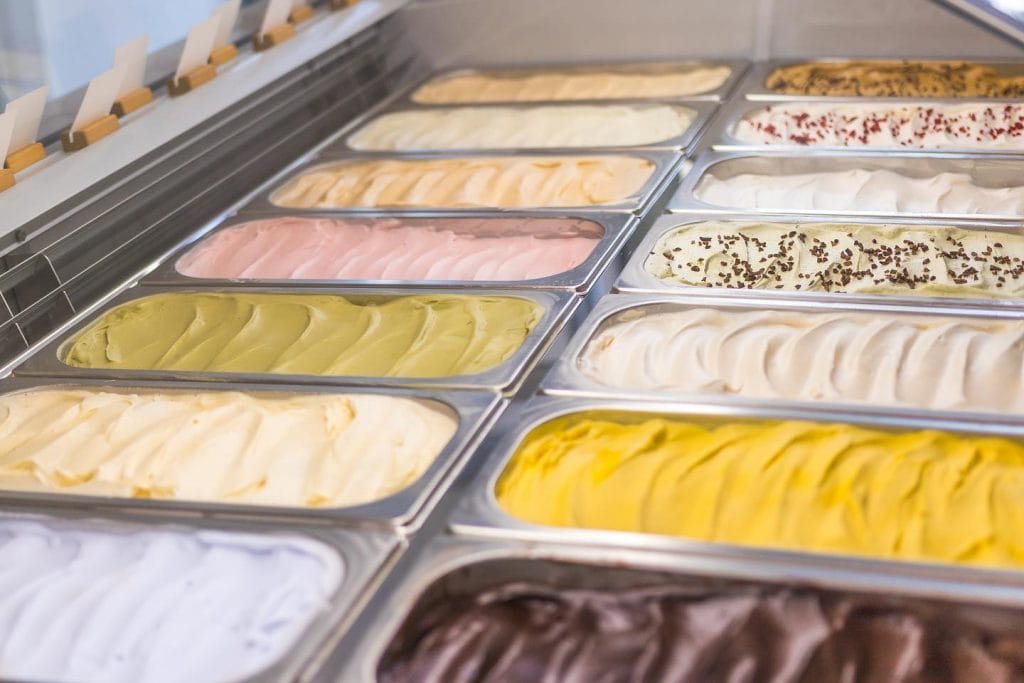 Monarch & Milkweed Gelato —802 North Bridge Rd, #01-01, Singapore 198770
If you're lucky, you'll get to witness the making of the Burnt White Chocolate gelato where the good people at this store toast it in front of you. If you're not, that's cool too. It's #yummyaf. But interestingly though, what I consider one of the best gelato in Singapore has some kind of French flair to it. In fact, even the cones are delicious. A shop assistant told me that they are made using French butter of which I'm assuming it's Bordier. 

Most flavours seem quite Euro-inclined too. Brown Butter Sage tastes deep and nutty with none of the heaviness, just a salty savour with every lick. The Ispahan — a reference to the classic French rose flavoured macaron — was light despite what you might assume of it. Lychee cream and fresh raspberries with rose petals dotting the gelato prettily. 
Photo Credit Monarch & Milkweed Gelato.
—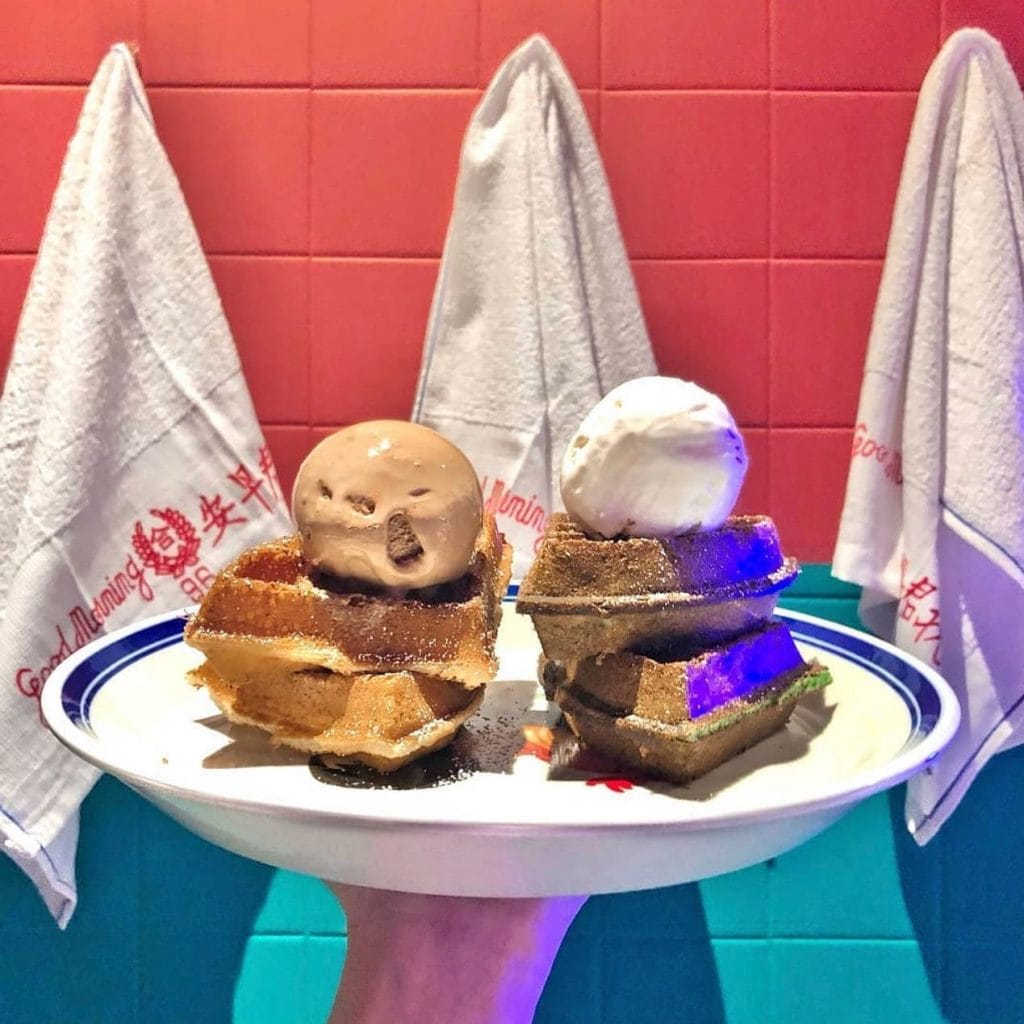 No Horse Run Gelato — 160 Yishun Street 11, #01-216, Singapore 760160
Was I entirely happy that I travelled all the way to Yishun to have gelato? Not really, frankly. But was I eventually glad I did? Of course. While some snobs might feel like they're banking on the "milk gelato" trend a little too late, who cares? Everything is yummy here at No Horse Run Gelato. Smoked Milk With Cacao Nibs comes with a pleasingly bitter aftertaste that tempers the sweet creaminess of milk and the Cereal Mai Pian literally comes with chewy cereal bits.
Photo Credit No Horse Run Gelato.
—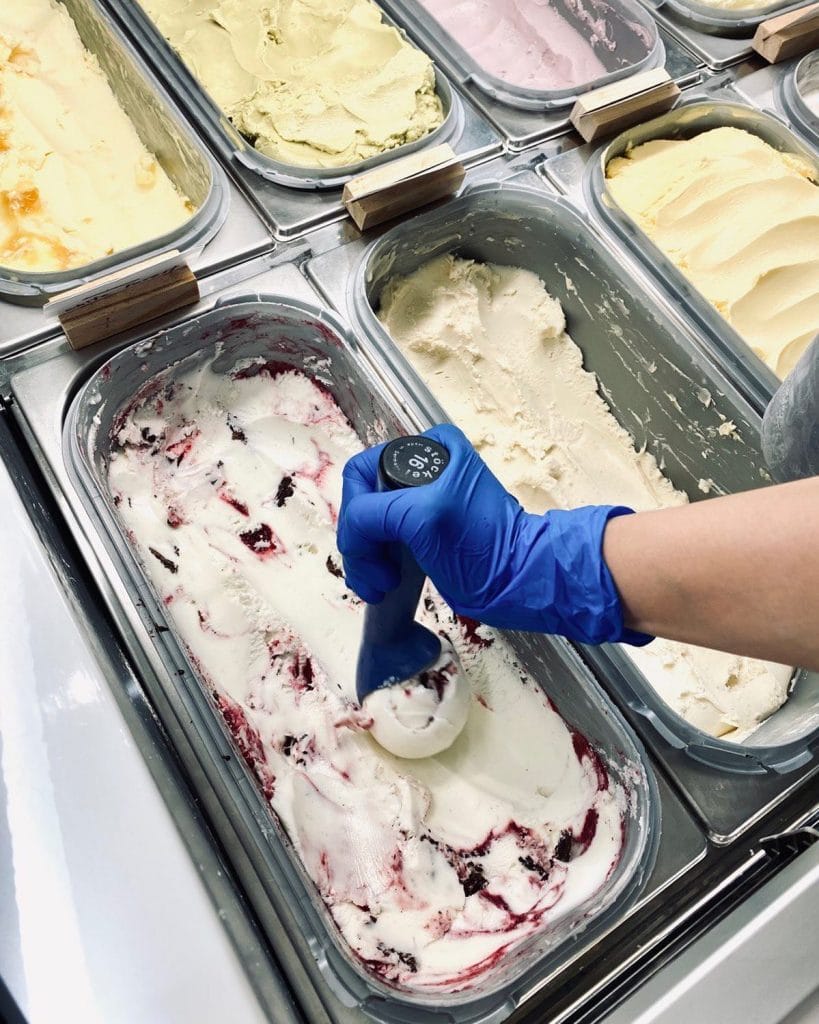 SugarTree Gelato — 988 Upper Serangoon Rd, #01-28 Stars of Kovan, Singapore 534733
Another way to get me to try a new gelato place would be to talk about a drink or food that I'm obsessed with. In this case, Banana Milk. But while I've been known to chug three or four bottles at one go, the gelato version of the Korean drink at SugarTree Gelato really does taste like the real thing. Fresh and real banana fruits are used which means every bite packs a ton of mouthfeel and like I've mentioned above, the best way to savour it is to coat your tongue with it and let it melt.
While other flavours like Keylime Cheesecake or Passionfruit Mint are great, it's the Banana Milk I constantly think of. In fact, I've hankering for it as I type this. 
Once you're done with this story about where to find the best gelato in Singapore, click here to catch up with our June/July 2021 issue. 
---