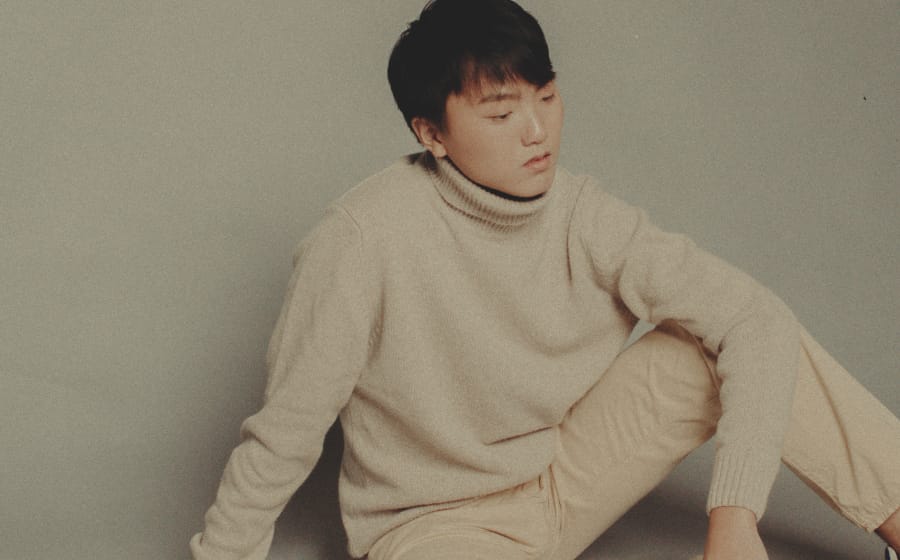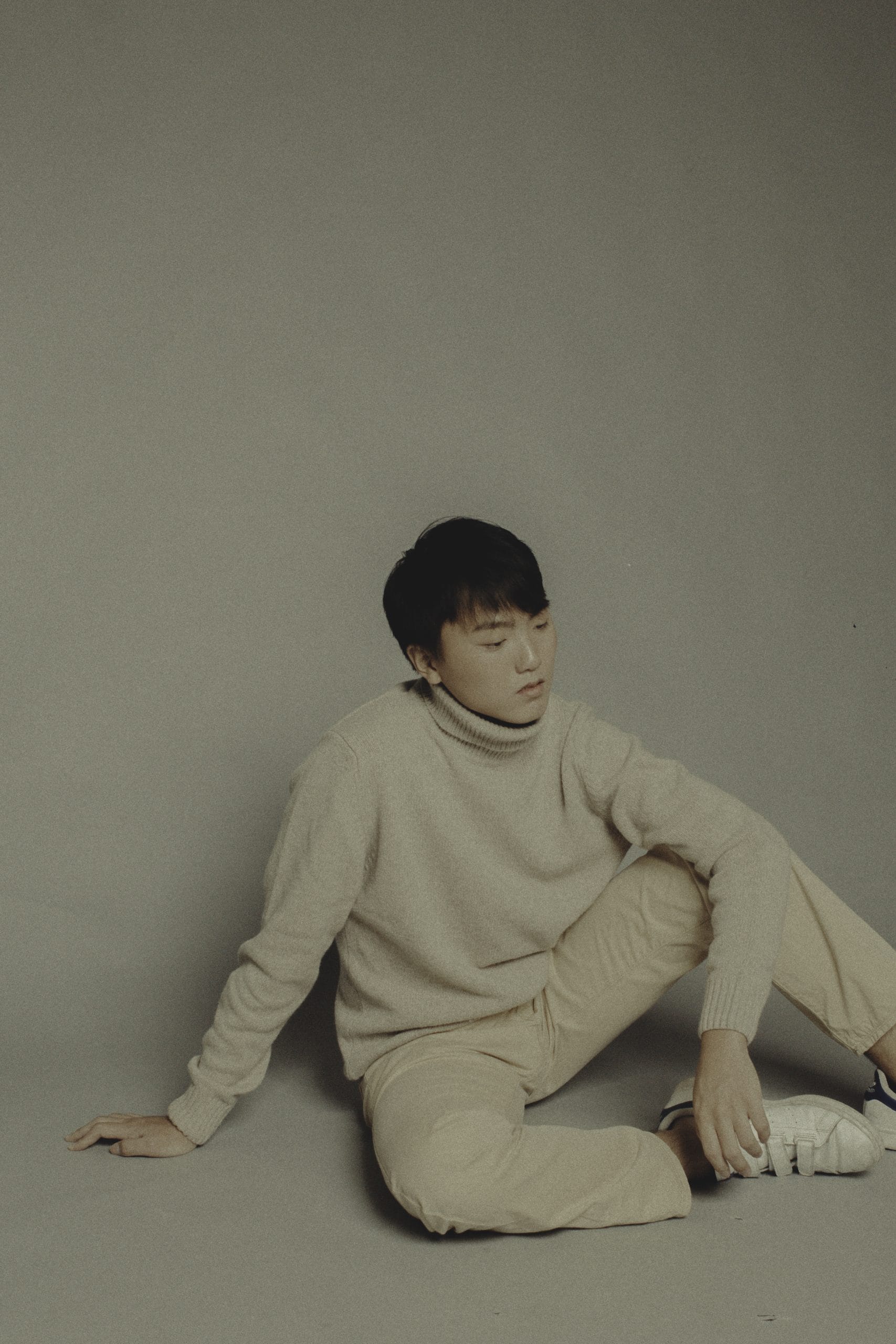 What were you up to when you were 21 years old? Probably getting intoxicated in a club like you're a member of Far East Movement, no doubt. But we're not here to judge, we're just here to mention that our boyhood shenanigans make singer Theron Lim that more special.
Learning to play the drums at the ripe age of seven and writing music and songs since he was 13, Theron Lim is not just content with these impressive accolades. He even knows how to handle production and mixing.
The result? The Boy Who Felt Forever Blue — his first album that is one part orchestral-sounding, one part touching (we recommend keeping a box of Kleenex nearby) and the other, your latest aural earworm.
Here, Theron Lim takes us through each track of his latest atmospheric album.
—

The Opening: Although I do not actively listen to classical music, I was always fascinated by the concept of interconnected movements. Bands like Godspeed You! Black Emperor and Snarky Puppy also influenced me to create a long song that was formed by identifiable sub-sections.
My favourite lyric is "He feels disgusted, with these analogies, he's tried to speak up but no one listens to anomalies". The point of these five parts is that when listened to as a whole from start to finish, there is a sense that you are taken on a sprawling journey with unpredictable moments and notable highs and lows.
—

The World: This track was my attempt at a lofi shoegaze sound, a combination between the raw distorted drum production of The Microphones and My Bloody Valentine's classic wall of sound. But I didn't want to just do a simple "rock" style shoegaze song so I intentionally dirtied the song with sharp synthesizers and samples.
The World is by far the noisiest and most chaotically produced track on The Boy Who Felt Forever Blue. It's not meant to be a pleasant listen but I want listeners to get lost in the madness and in the harshness of the track. My favourite lyric of the song has to be "To leave it there, exposed and open".
—

Lonely Clouds: Despite the eclectic adventures on The Boy Who Felt Forever Blue (my favourite lyric is "Look at the clouds, they're getting lonelier by the day"), I felt it necessary to write a song that was direct and accessible. Believe it or not, Pop songs were the main inspiration for this particular track. Coming directly after two experimental and heavily dense songs I wanted to include a more melodic respite to properly pace the beginning of the album.
I want listeners to feel relaxed as they are soothed by more familiar, acoustic instruments as they soak in the more intimate lyrics and overall sound
—

ijusthadtolaugh: Elliott Smith is one of my all-time favourite singer-songwriters and this was my attempt to emulate his stripped-down style. This song is meant to further ease the listener and help them settle into the album before the next extended track with lyrics like "Scattered face among the evil callings of your voice".
—

Woes: The song emerged from a bathroom idea I had when I was still young and writing The Boy Who Felt Forever Blue. I remember I was 14 and I thought to myself in the shower: "What if I wrote a song that just alternated between Dmajor and Gmajor? What if it was almost 10 minutes long?" The rest, as you can hear, is history.  
A mostly instrumental track (like The Opening) whose serene atmosphere flowed nicely from the previous two more accessible tracks, I wanted to create a more linear and streamlined experience with a uniform structure instead of a combination of five different musical sections. I especially emphasised the build-ups and release of tensions in this song for the listeners to really feel a sense of grandiose and scale.
—

Underneath the Rocks: Much like Woes, this song initially started out as a two-chord song. I was listening to a lot of Bob Dylan at the time and I took note of how his songs don't necessarily have complex harmonic progressions, but the stillness of his chord changes provided a clean slate for him to write lyrics that would stand out.
I took from this and purposefully constructed the lyrics to be an internal dialogue from me to myself — "Paint a million lines of different shades/Colour me as orange as your face".
In fact, one of the vocal tracks is of me when I was 15, and the other when I was 20. By far the most intimate listen on the album, I want listeners to immerse themselves in the washy acoustic guitars and be taken along an emotional journey into my inner monologues.
—

Wandering Son: This song took the most amount of time by far to record, containing the most amount of stems out of all the songs. It is intended to be a parallel to The Opening in the sense that there are 5-6 distinct sections that are vastly different stylistically and come together to form a sum that is greater than its parts. The final section is an homage to one of my favourite Godspeed You! Black Emperor songs, Storm. 
Throughout The Boy Who Felt Forever Blue, a lot of the songs were constructed to represent my teenage journey, but this song — "I know that it's hard, but I still want you to be tough" — is meant to be the climax of that journey. I want people to get sucked into the different musical movements and almost imagine this song as a short film with a clear beginning, middle and end.
—

Everest: I was always fascinated by the ambient works of Brian Eno and wanted to try my hands at it. I'm not a proficient keyboardist by any means so I chose a key that would be relatively easy to perform piano-wise. Writing this was very fluid and felt very natural, and a lot of time was spent searching for the appropriate synth sounds.
More than anything I want listeners to get lost in the cold, desolate atmosphere of this song and imagine themselves in the tundra, staring out into space.
—

I'll miss my friends but life goes on: This was the final song written for The Boy Who Felt Forever Blue, and serves as the finale that closes out the album in a cathartic fashion. I also listened to a lot of jazz during this writing period and really wanted to try writing horn parts Snarky-Puppy style. Samples were taken from snapchats and Instagram stories of my friends to hammer home the theme of the song.
This songs signals the end of a very tumultuous phase of my life, and I hope listeners will be able to come to terms with their own past, personal identity and be able to realise that moving on towards the future is the inevitable but ultimately healthy step that we must take.
Once you're done reading this story about Theron Lim and The Boy Who Felt Forever Blue, and cried your feelings out, click here to catch up with our February 2021 issue.
---