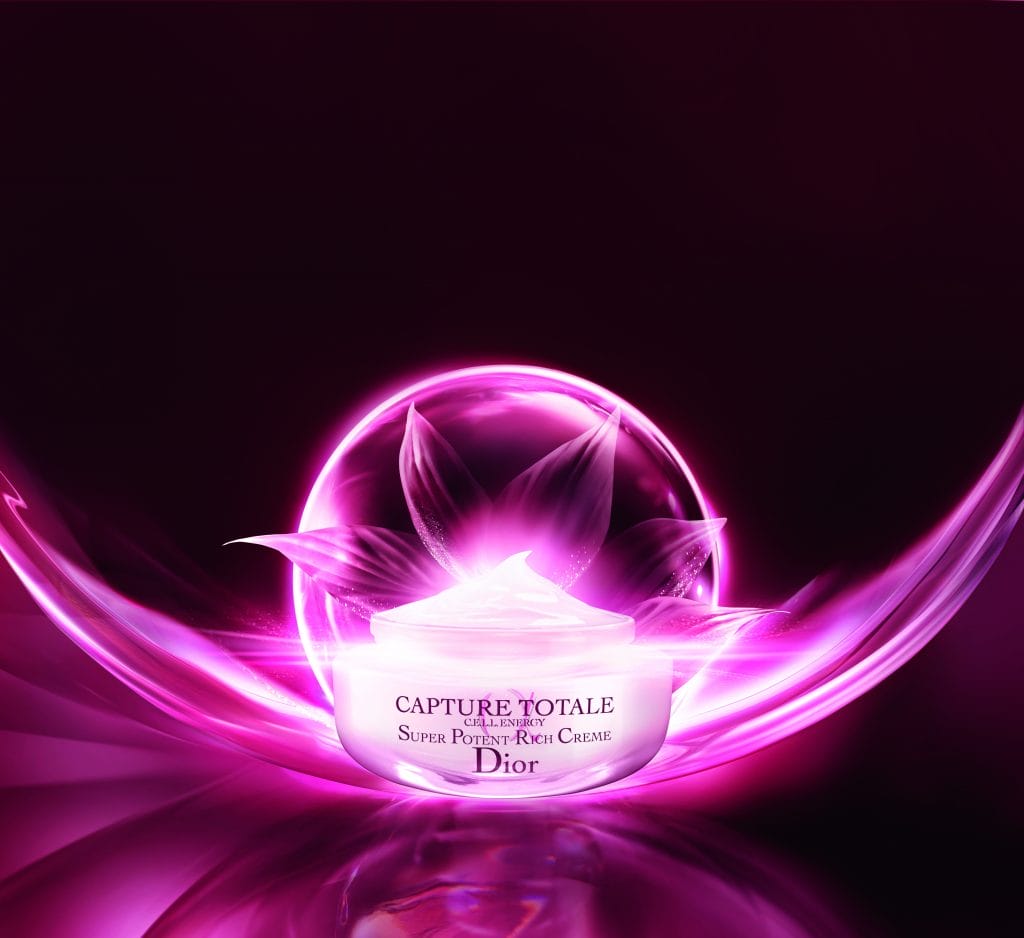 In the tropical Madagascar rainforest, the longoza — a scarlet flower with red ripe fruits that hold black seeds — blooms. Translating to "eternally", the longoza flower blooms like its moniker. It never dies when cut or damaged and grows back indefinitely, a genetic feat that the locals have harvested as a traditional remedy as well as a skin beautifier.
The infinite blossoming of the longoza is not lost at the House of Dior. Planting its seeds in the Madasgacar Dior Gardens (of which there are seven across the globe such as the hibiscus and opilia gardens in Burkina Faso, West Africa), the House has harnessed its regenerative properties for the Dior Capture Totale Super Potent Rich Creme — how this ornate flower is able to boost the regenerative power of the skin's mother cells, akin to a wave of energy that energises it.
—
View this post on Instagram

This "wave of energy" is not marketing hyperbole or fluffy cosmetic talk. It is documented that one's cutaneous mother cells (the cells that restores, repairs and regenerates) lose its energy potential by 50% as one ages*, a discovery lying at the origin of a partnership initiated by the House of Dior and Cira — the most advanced research center on the planet in the domain of mother cells — headed by Professor Yamanaka (Nobel Prize for Medicine).
While the formulation of the Dior Capture Totale Super Potent Rich Creme can be distilled down to a set of five numbers — 20 years of research, 10 patents, six partnerships, a concentration of 91% natural-origin ingredients and 9% of a formula that keeps it fresh — its effects are pleasingly simple. It boosts the six cellular functions of the skin that keeps it youthful — cellular protection, energy, healing regeneration, self-repair and strengthening.
—
View this post on Instagram

The longoza is not the only ingredient in this soothing rich cream. Answering the modern question of "what if you no longer had to choose between nature and efficiency", the Dior scientists combined the prolific properties of nature (soothing peony blossom oil, nourishing plant butters and comforting wax) with the quick efficiency only technology can provide (four times micronised hyaluronic acid that penetrates three times deeper and a bio cellular technology that revitalises).
The quest resulted in what you see when you hold a tub of Dior Capture Totale Super Potent Rich Creme — a rich soothing solution for if one wants to turn back the clock, one that imparts a healthier, plumper look, or if push comes to shove, an all-over treatment from the neck up.
* In vitro test on ingredients by Dior.
Once you're done reading this story about the Dior Capture Totale Super Potent Rich Creme, click here to catch up with our February 2021 issue.
---