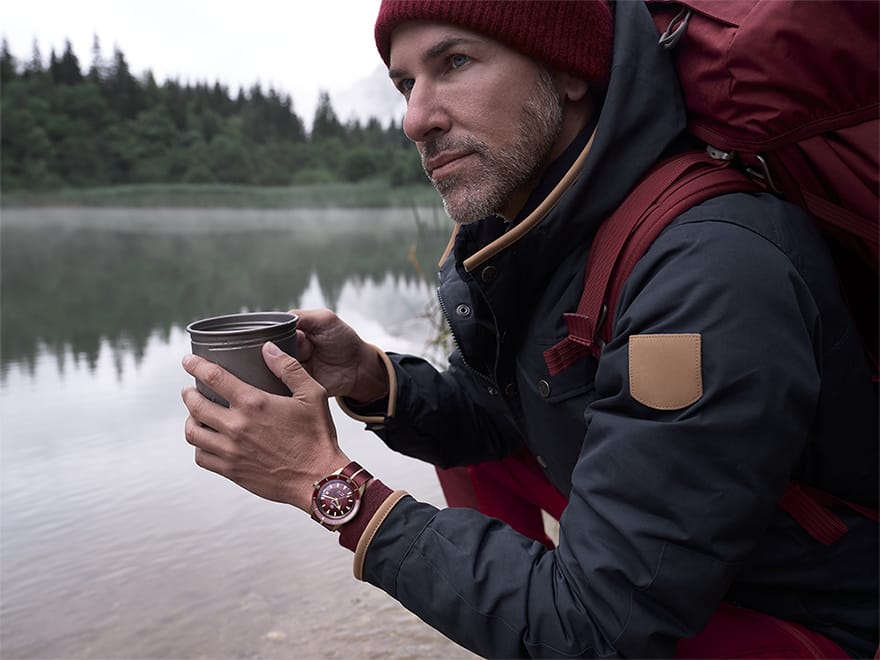 For the month of December and January 2021, you might notice that we have changed the way we are presenting things on our site. While we could have taken the easy way out and presented generic festive stories with generic festive ideas — top 10 shoes to party in, the best log cakes that are available for delivery and festive hampers to gift friends and family — at Men's Folio, we believe in ideas that are as functional as they are frivolous, as smart as they are easy to wing and as enriching to you as they will be to the people around you. In short, we want to be as useful as possible because #aintnobodygottime.
Hence, we'll be presenting 60 very useful ideas for the festive season and into the 365 days to come for the next 60 days. Here is idea 44: Fall in Love with Burgundy.
Radiating a shade of dark red-brown or red-purple, burgundy takes its name from the colour of wine that originates from the French region of Burgundy. Incidentally, burgundy is also Anchorman's choice of suit colour, thus the character's name Ron Burgundy.
—
Jokes aside, burgundy is the latest colour foray for Rado as it presents the new Captain Cook Bronze Burgundy in time for the festive season. The warmth and sheen of the bronze case, coupled with yellow gold dial elements, complements the deep shades of red seen on the high-tech ceramic bezel, dial and fabric strap. As easy as it is on the eye, red tones are notoriously difficult to achieve in ceramic components. Bright coloured pigments would often burn during the high-heat production stages but Rado's mastery of the material manages to tame the colour's volatile temperament.
The hallmarks that make the Rado Captain Cook a cult favourite remain in this new timepiece. A vintage-inspired dive watch, paired with a bronze case that weathers over time serves to strengthen its nostalgic appeal. Rado's 80-hour power reserve calibre 763 ensures the Captain Cook Bronze Burgundy will perform to high standards of functionality and performance over a lifetime or two.
This story about pool-ready dive watches first appeared in the December/January 2021 issue of Men's Folio Singapore.
---