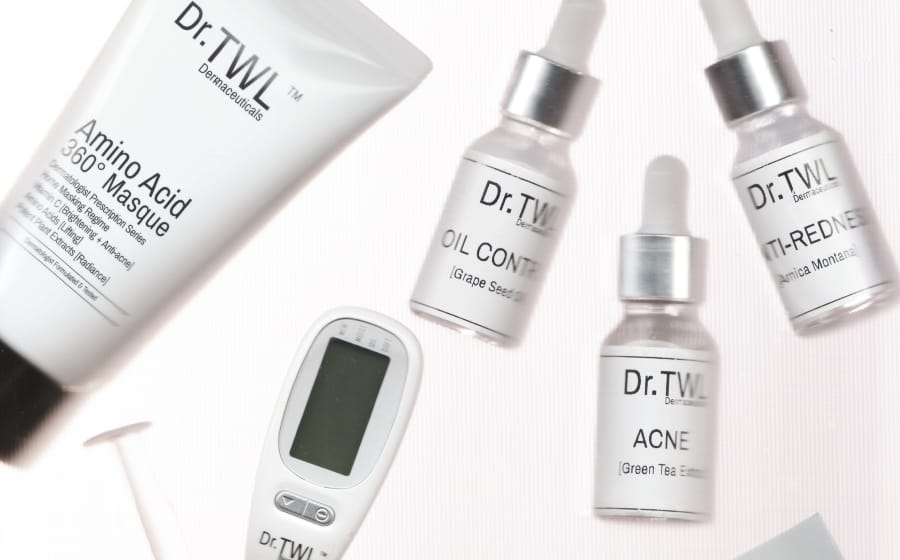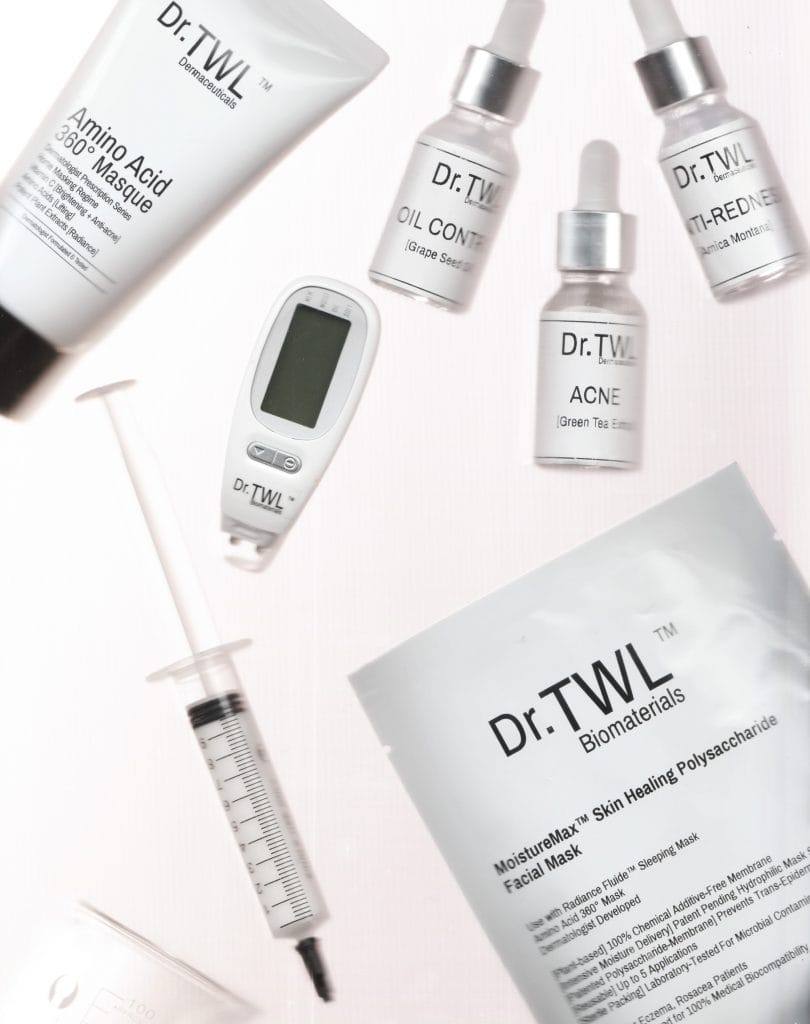 For the month of December and January 2021, you might notice that we have changed the way we are presenting things on our site. While we could have taken the easy way out and presented generic festive stories with generic festive ideas — top 10 shoes to party in, the best log cakes that are available for delivery and festive hampers to gift friends and family — at Men's Folio, we believe in ideas that are as functional as they are frivolous, as smart as they are easy to wing and as enriching to you as they will be to the people around you. In short, we want to be as useful as possible because #aintnobodygottime.
Hence, we'll be presenting 60 very useful ideas for the festive season and into the 365 days to come for the next 60 days. Here is idea 35: signing up to the 360° Conscious Mask Bar by Dr.TWL Pharmacy, the skincare equivalent of a gym membership. 
Treat the 360° Conscious Mask Bar by Dr.TWL Pharmacy like a "Skin & Hair Gym" membership designed by a dermatologist. A gender neutral self-care concept centred around a universal compact Mask Bar System, the membership comes with a hyper-personalised cosmeceutical essence vials delivered on a trimonthly subscription basis, with private access to skin and haircare masterclasses.
The dermatology e-pharmacy processes one's skin and concerns with an A.I. system that integrates tele- dermatology and functional medicine, before his "prescription" is sent out by a virtual dermatology physician assistant. "The 'tolerability' of cosmeceuticals directly influences its effects on skin. Most of my patients have transitioned to a retinoid/hydroquinone-free topical regimen, relying instead on functional botanical actives, in a highly tolerable oligopeptide base. Oligopeptides synergise with LARECEA — an extract of brassica oleracea — to enhance beneficial cell activity for DNA repair," explains board-certified dermatologist Dr Teo Wan Lin.
The device in the above picture? It's one that track one's skin with bioelectric impedance analysis that detects transepidermal water loss, elastin and ceramide levels in skin.
—


The energy-efficient 4L Mask Bar is designed to toggle between optimal preset temperatures of 8° Celsius for anti-inflammatory cold therapy and 55° Celsius for relaxing thermal therapy for scalp and hair treatment. Emulsion technology is fused with a washable textile cosmeceutical- the MoistureMax mask, a 100% biodegradable polysaccharide material to increase transdermal delivery. The CUTISCOOL gel cap harnesses thermal heat for cosmeceutical absorption for scalp regeneration and keratin lamination for hair shaft repair.

Pictured above: The Brow Laminator Kit is a linoleic acid based deep conditioning brow lamination treatment with a spiralised applicator, with minimal disposable packaging as part of the pharmacy's eco-conscious ethos. formulated without harsh chemicals in a universal clear formula for all hair colours. use wet for a sleek look and dry for feathered brows. As part of the Dr.TWL Pharmacy 360° Conscious Mask Bar  set, it comes with a set of hair care too that strenghtens and thickens one's hair.
Shop the 360° Conscious Mask Bar by Dr.TWL Pharmacy here today.
—
Art Direction Izwan Abdullah
Art Assistant Erwin Canuela
This story about the 360° Conscious Mask Bar by Dr.TWL Pharmacy first appeared in the December/January 2021 issue of Men's Folio Singapore. 
---