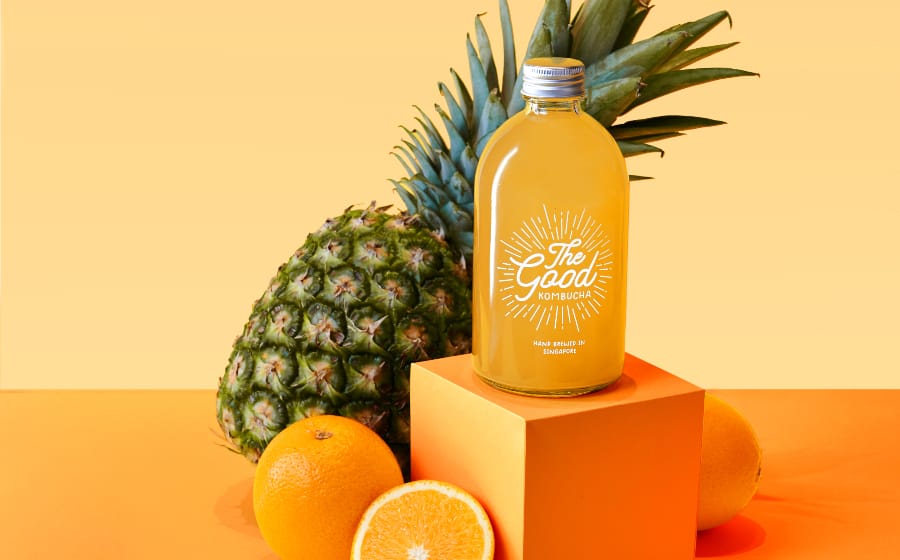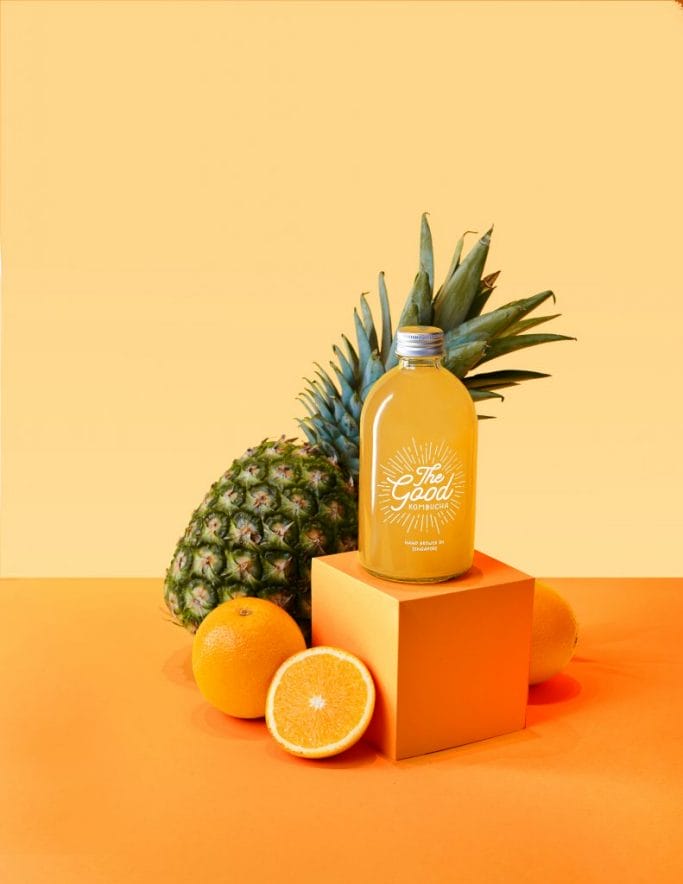 If you spend an inordinate time on the internet like us, you might have come across a video titled "Kombucha girl" – a response to internet personality Brittany Browski having her first sip of kombucha.
While the video has become the stuff of dank Twitter humour (my first time eating…ass amongst many others), you can't knock the benefits of this humble drink. 
It's one heck of a potent source of antioxidants! It helps to manage Type 2 diabetes! It even has the potential to reduce heart disease!
Don't just take it from us though. Here, we're gonna let the good people at The Good Kombucha tell you the benefits of kombucha.
—
Hello there! Are you able to explain what exactly kombucha is in 10 words or less?
Fermented tea that is a gut and mood booster!
—
Now explain the benefits of  kombucha in under 10 words for the non-believers.
Tastes great and bonus points, you'll get a beautiful poop session.
—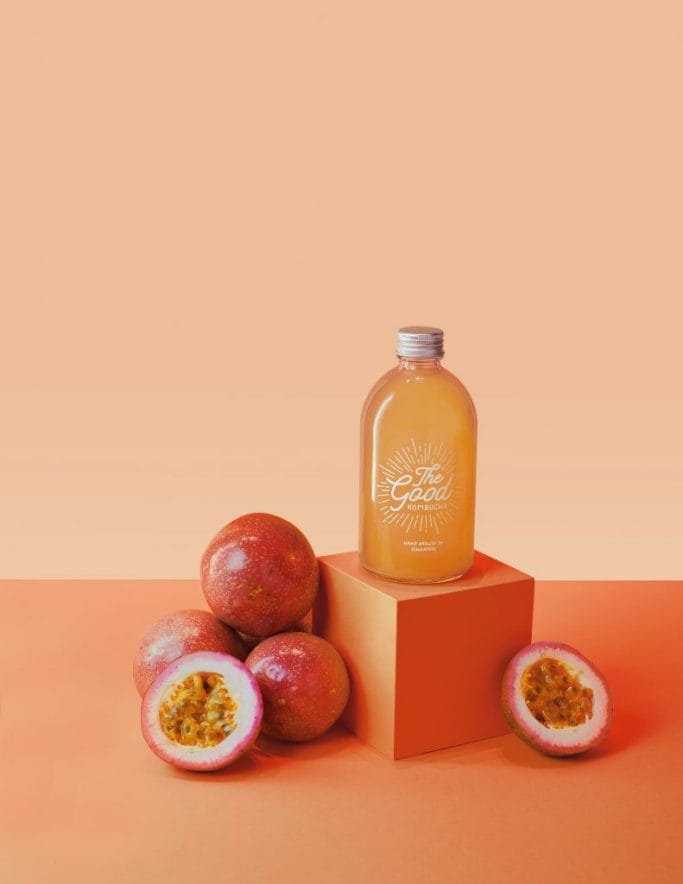 Why is gut health important? How does it affect us emotionally and physically?
Our gut houses 70% of the cells that make up our immune system. Some call it the second brain – a "brain" that is independent from our actual brain, an intricate latticework of nerves performing digestion and excretion.
It sends information to the brain and signals all sorts of feelings from the butterflies in our stomach to aches and pain occurring all over our body.
Thus, ensuring a good-balanced gut health (one of the benefits of kombucha) can result in improved mood, healthy sleep and overall well-being.
—
Most kombuchas taste, well, not so good; how do you make the kombucha from TGK taste that damn good?
Getting the perfect kombucha brew taste requires a great amount of R&D. Variables for kombucha comprise of a bunch of things like the type of tea, the health of the SCOBY, how long you brew it for, etc.
We know that the general consensus for kombucha is that it doesn't taste great, so we hope to provide an option in the market where our kombucha tastes so good that it can be a replacement for the sugary soda we all like to drink, but yet is a much healthier option. To achieve this, we make sure to use the freshest fruits and herbs to provide that punch and great taste.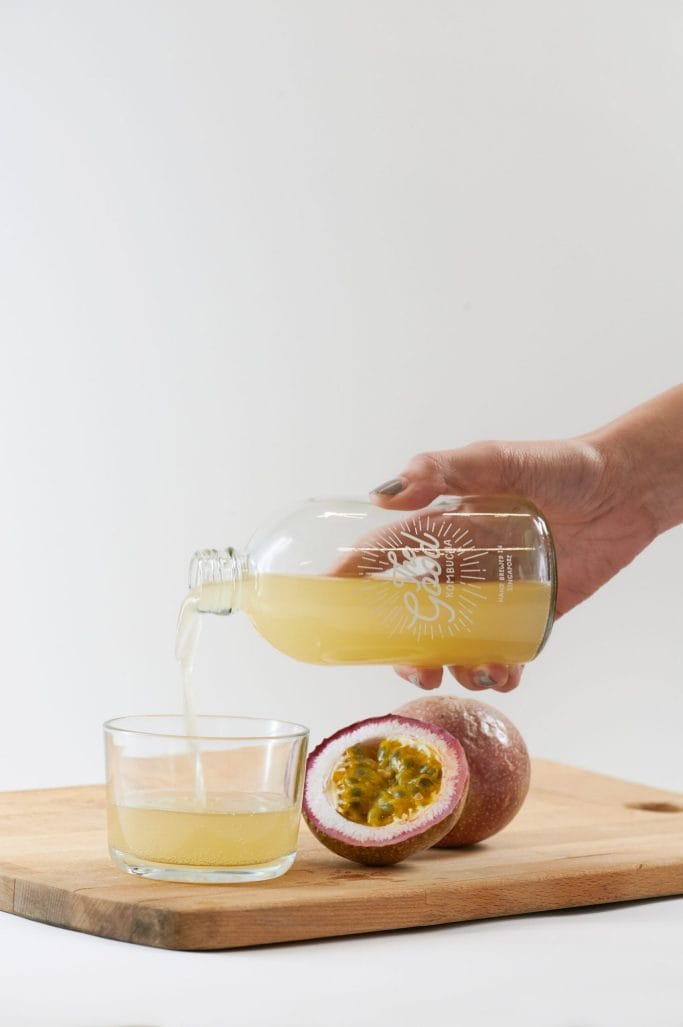 There are also a number of store bought kombucha that are either pasteurised or diluted with soda, thus it could be the differentiating factor as well!
—
What is your R&D process like for your flavours?
Pairing flavours is definitely our favourite part of the kombucha brewing process. When we first started, we tried at least 20 different flavours and pairings, to figure out what tasted best. Kombucha itself has a slight tart taste, so it was important for us to find fruits and herbs that really complimented that.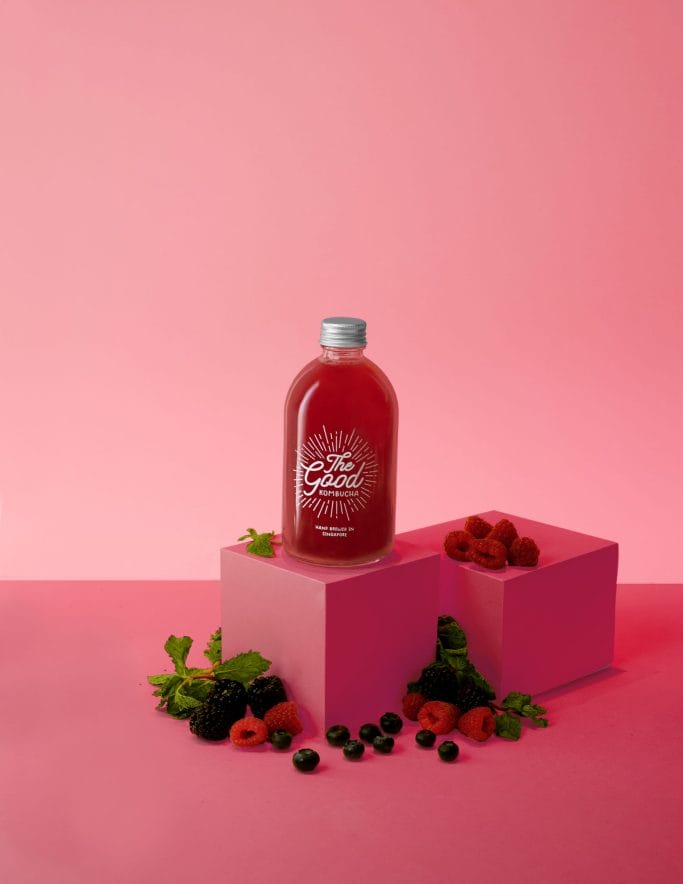 We try to up the complexity in taste to bring something different to the table. (I feel that we have done that most successfully with ginger lemon & rosemary – it carries a dimensioned but familiar taste!)
We're also in the process of coming up with new flavours right now so we've been busy in our kitchen!
—
Should we drink it before, after or during meals? Is there a right or wrong timing to drink kombucha?
We love drinking our kombucha first thing in the morning to kick start our digestion. Sometimes, we drink it before we sleep as a nightcap (taste great with gin!)
So really, there is no right or wrong time to drink it. You can try it at different times of the day to figure out what works best for you!
—
How did you even come across kombucha? What interested you about it? Tell us about the first bottle you brewed and the process behind each bottle from The Good Kombucha!
When I first came across kombucha, it was actually from a family member who has been brewing kombucha for a long time. So, the base recipe for TGK actually came from there.
I had one taste and I was hooked! I also noticed that i was pooping everyday since I started drinking it so that was a great bonus for someone like me who didn't have the smoothest bowel movements.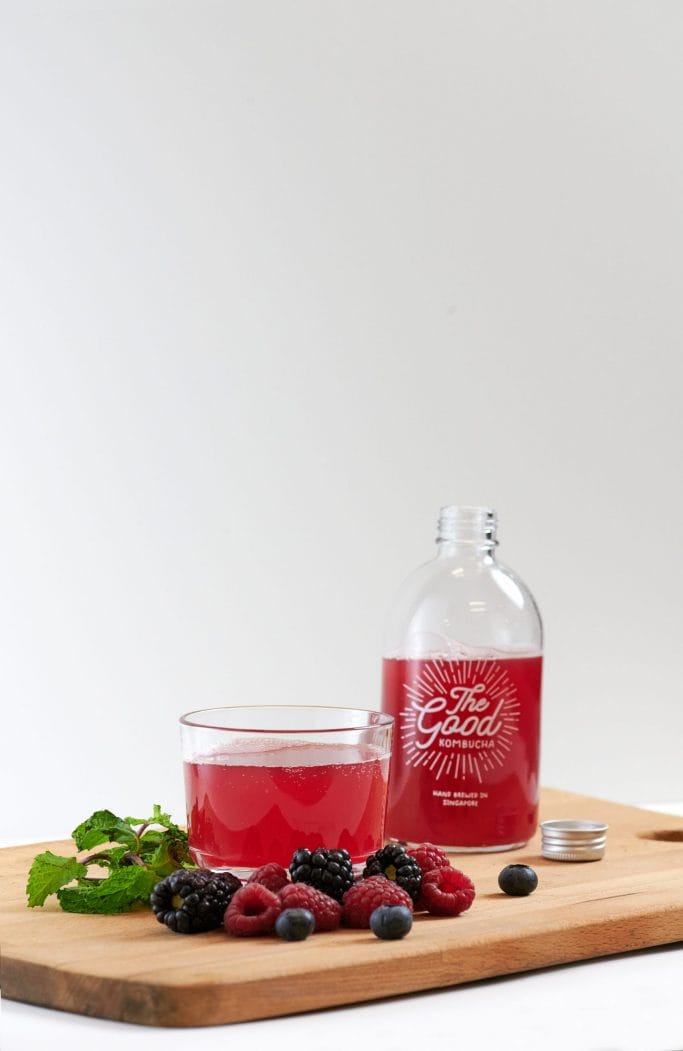 The first bottle — the passionfruit flavour — was for my family and everyone really loved it! That was when the idea of creating The Good Kombucha came about.
We wanted to create a brand that offers all the goodness — good taste, good health, good for the environment (we have a bottle recycling programme for our used bottles) and also to do good (donating a part of our profit to help the less fortunate in our community).
Each bottle of kombucha first starts out as a sweet black tea. With the help of a flubbery SCOBY (Symbiotic Cultures of Bacteria and Yeasts), it ferments the sweet black tea into raw kombucha. The fermentation causes a natural carbonation which is what makes it a sparkling drink.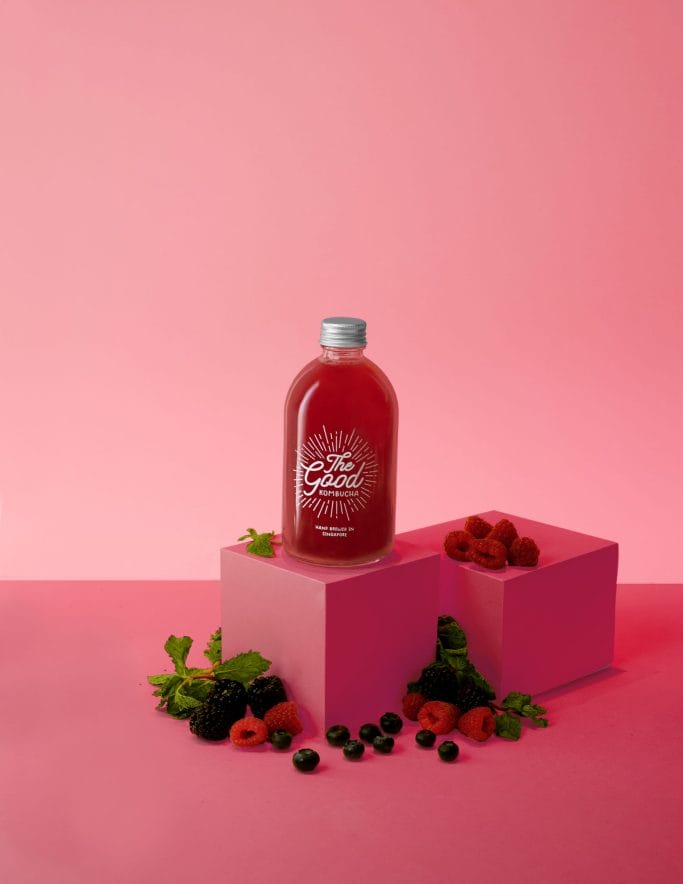 After that, we will flavour the raw kombucha with our favourite fresh fruits and herbs! This whole process takes almost three weeks. Tedious but very worth it!
—
Fill in the blanks. Kombucha makes you ____ better.
Poop!
If you've finished reading this story about the benefits of kombucha and are bored, listless or sick of doing your job, click here to catch up with our October 2020 issue! 
---