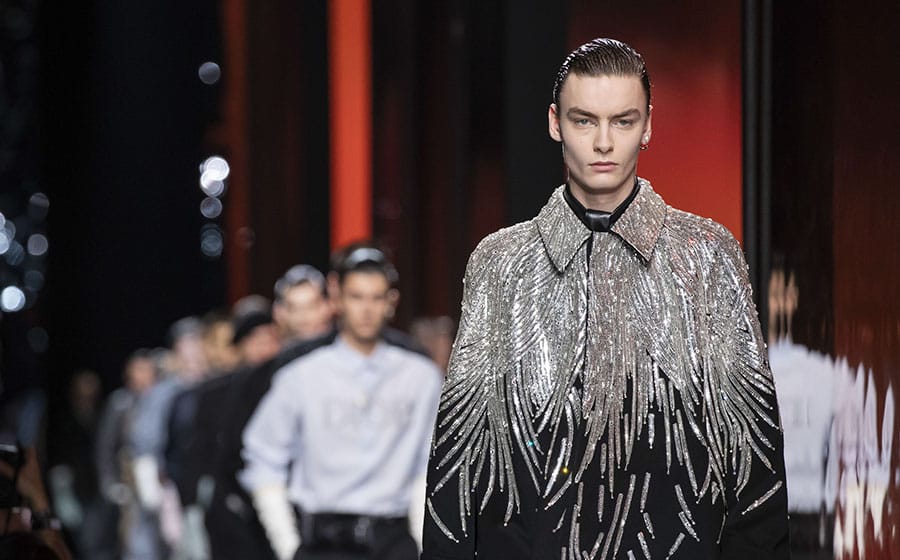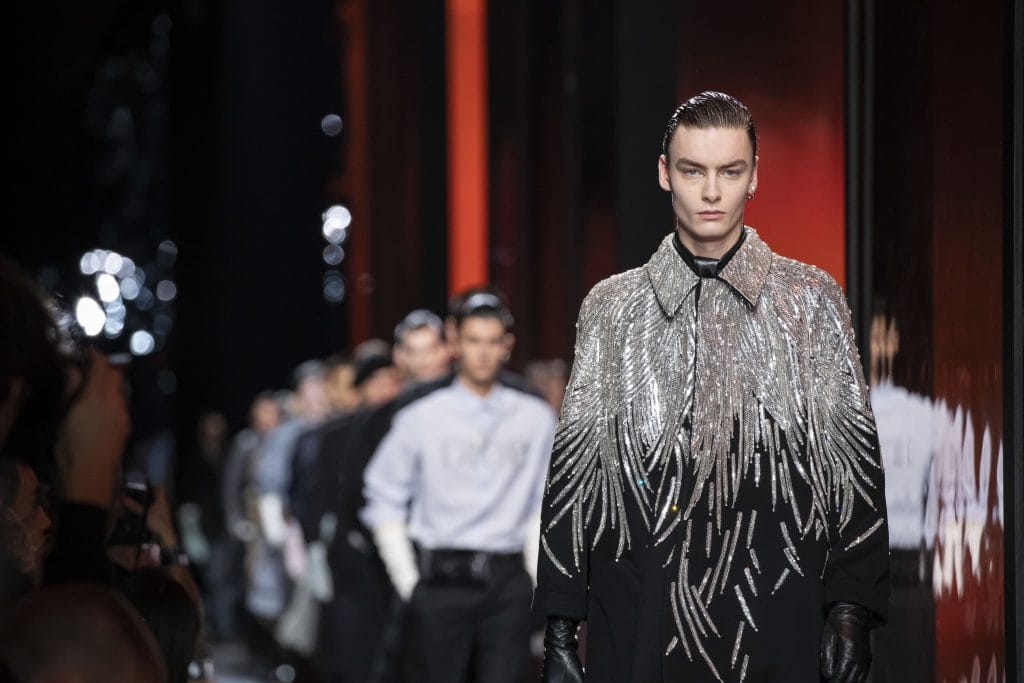 It has been more than two years since Kim Jones helmed the role of artistic director of Dior Men.
Since then, adjectives that are ubiquitous to his tenure have been sensationalised as pop, edgy and ultra-modern — words that would not immediately describe a Maison that is more than 70 years old.
__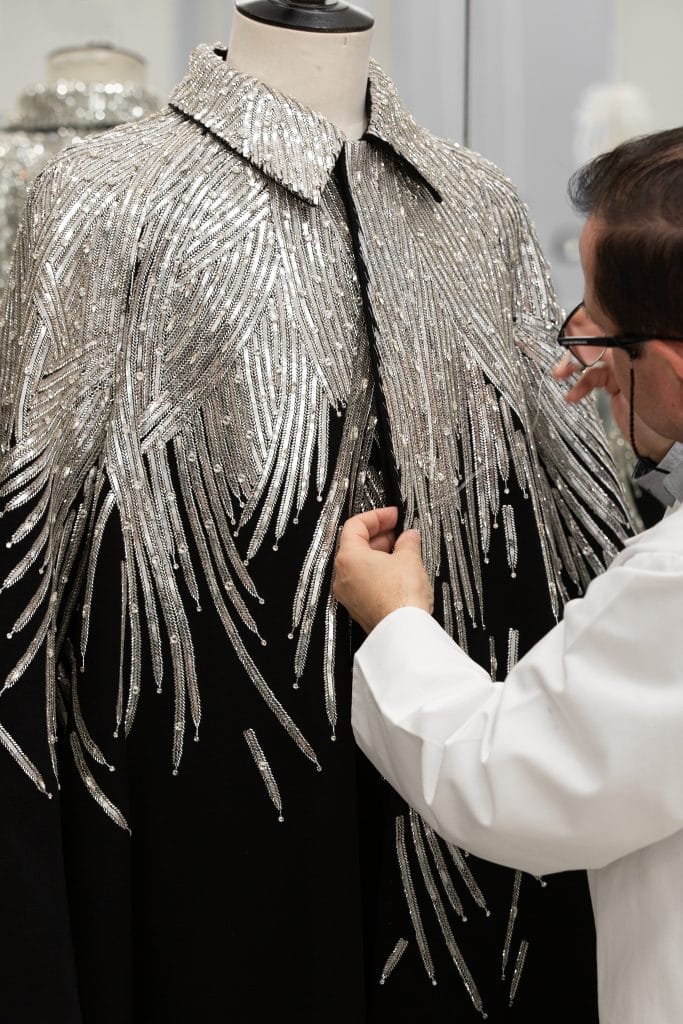 For several seasons, Jones has been affiliated with defining a new language for reconstructing menswear through the genius blurring of lines between luxury menswear and streetwear — it is a driving force that has since altered the course of what menswear could be, proclaiming a riot of new ideas that are not bound by limitations set forth by his predecessors.
__


However, the challenge does not limit itself to just that. Since his debut show for Summer 2020, the possibility of a couture collection centred around menswear has been teased by Jones himself.
After all, Dior is a ready-to-wear house rich in its archives of challenging the ideals of what women and men alike could wear — such as the New Look and the pervasive pieces of Galliano.
__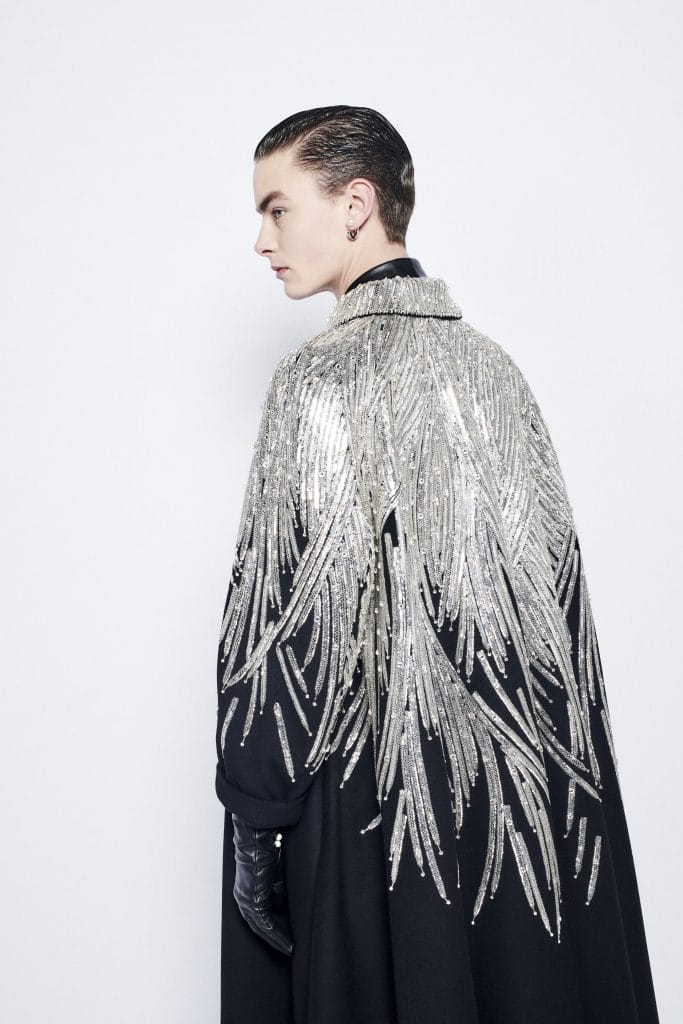 To rid the beauty of couture and injecting the technique to the menswear workshops is an opportunity not to be missed — one that Jones understands completely. The world waited, but not for long. 
In a massive tent at the Place de la Concorde in Paris on a January evening, the splendid merger of menswear and couture was witnessed with Jones' Winter 2020 collection for Dior Men.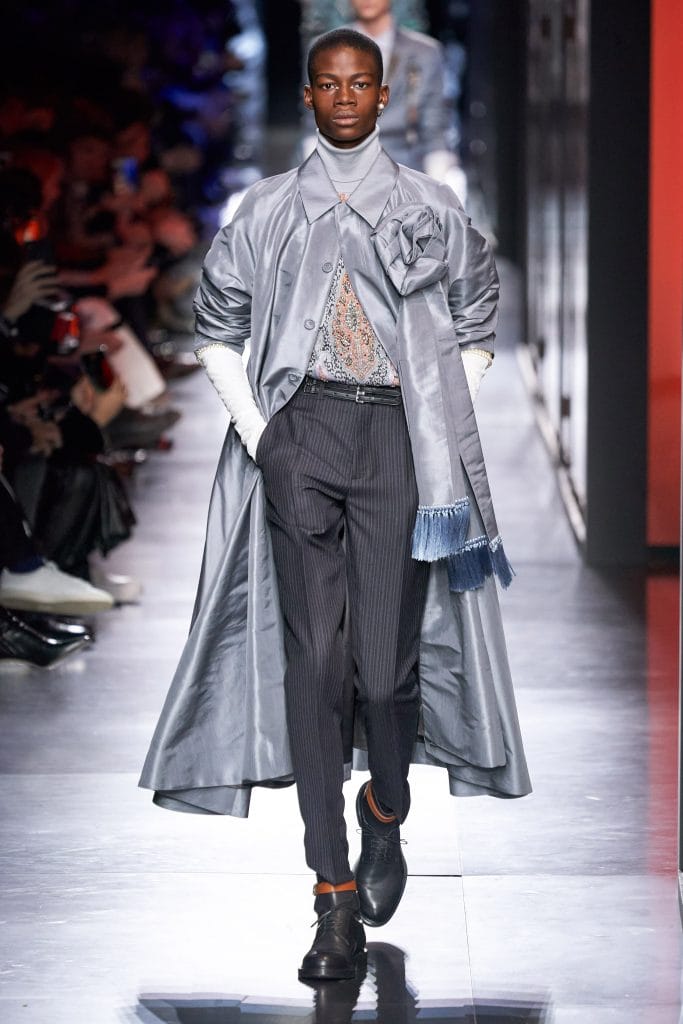 The first exit: a Dior grey satin opera coat with an oversize fringed rosette, paired with a paisley-embroidered silk sweater, pin-striped pants and white evening gloves.
The tone was set, and the flamboyance and excess will continue to surprise with the remaining 46 looks — from silk tunics to safety-pin jewellery glittering from coat lapels and overtly accessorised looks.

The flamboyant and sensational styling was a tribute to the late Judy Blame — the British punk iconoclast, stylist, jeweller and art director — who helped create the seminal album covers of Neneh Cherry, Björk and Boy George.
Blame's influence in the making of the collection was both a tribute to the London punk aesthetic and a reverential tour of the Dior archives; a parallel of Jones's English heritage and the French elegance of the late Monsieur Dior himself.
__

The closing savoir-faire look numbered "47" — perhaps one of the most ambitious Dior Men look to date — cements this marriage. A heavily-embroidered architecturally tailored opera coat perfectly paired with leather gloves and wool pants is a reminder of the possibilities of menswear.
"Look 47" is a labour of the beauty of Haute Couture, where the work of art in creating something raw, emotional and cherished becomes the primary attitude of dressmaking — a movement in fashion that has become rare.
__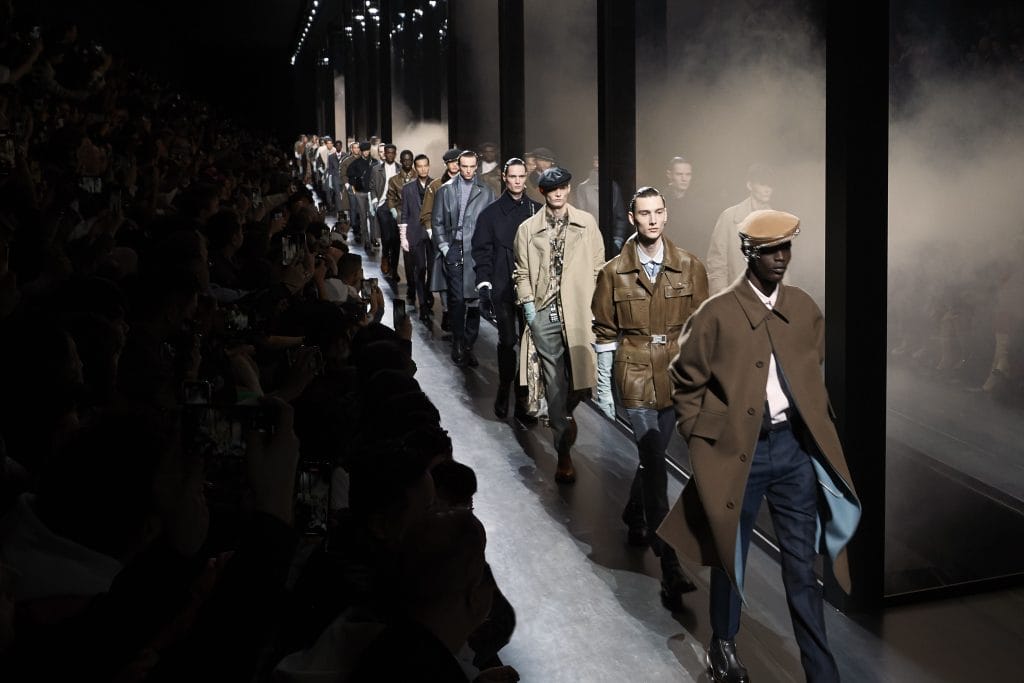 It is a triumph of Jones' abilities, with a result of transcending and adapting heritage and tradition for a new generation.
There is no doubt that future iterations of Dior Men shows would retain these same attitudes, and if not, challenged to become better bodies of work.
Ultimately, the future of menswear is at the hands of Jones and it is one to look forward to.
This story first appeared in the October 2020 issue of Men's Folio Singapore. 
---