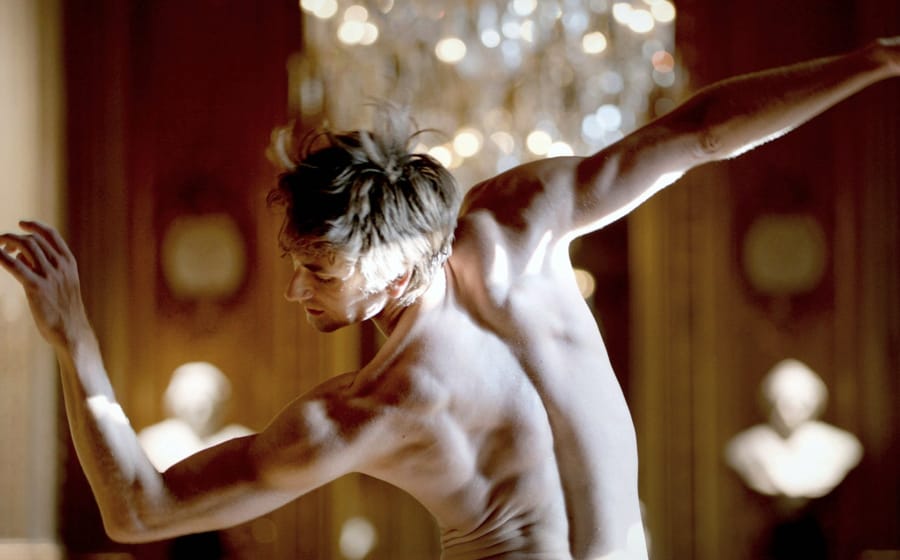 In 2018 during the 15th World Ballet Festival in Japan, Friedemann Vogel — one of the most talented ballerinos of his generation — was the only one invited to be interviewed by Japanese TV Channel NHK.
Mind you, there were 39 other international ballet stars who participated in said event that perhaps is a testament to the popularity he enjoys — one that can only come from a form of dance that excites as it delights, calms as it enlivens and of course, is the stuff of really great movies (Black Swan, Center Stage and An American in Paris).

"Friedemann Vogel — Incarnation of Dance": a documentary that follows the German ballet superstar for over half a year in 2018 as he ricochets from Stockholm to Tokyo and back to Germany — premieres tonight at eight p.m. on Esplanade's site. Before you click in, here are the inspirations and motivations that gets Friedemann Vogel himself, well, moving.
—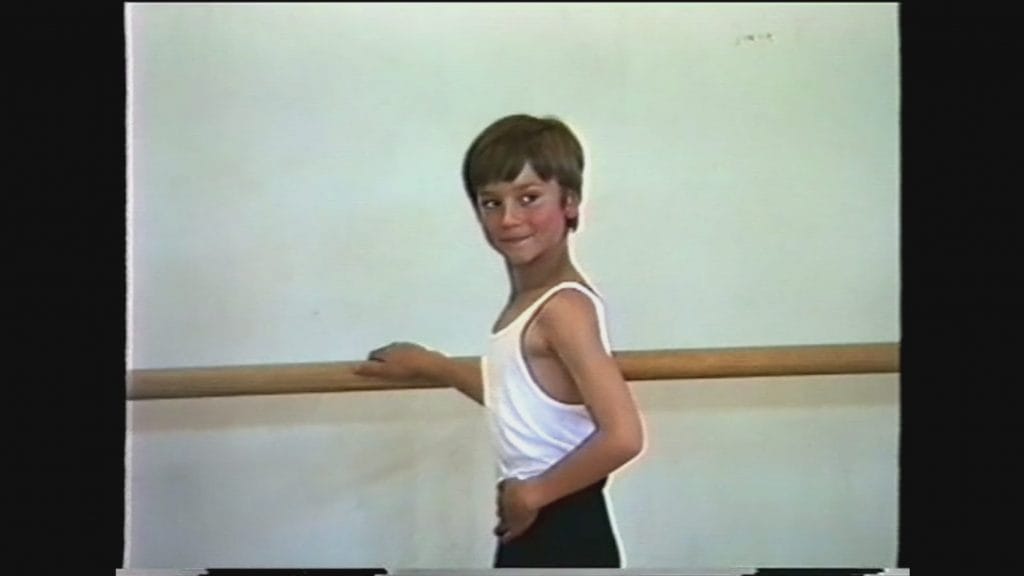 1. John Cranko School – Think I was eight. From a very young age, we learned the importance of discipline. Because I wanted to become a dancer for as long as I can remember — even as a child — I didn't mind the long hours and hard work too much.

—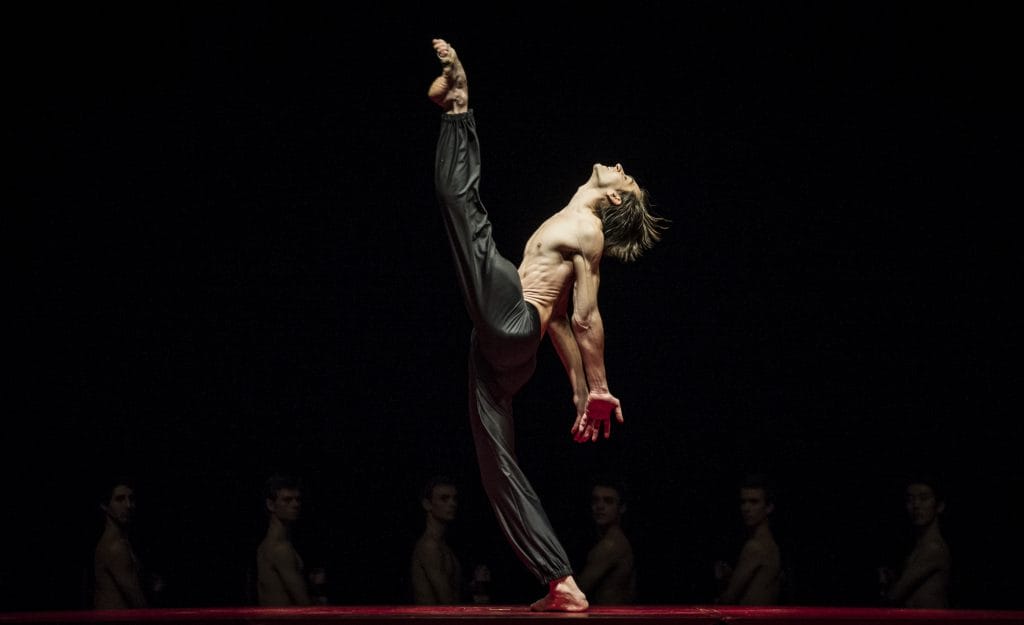 2. Boléro with Stuttgart Ballet – Béjart's Boléro is one of my all-time favourite works to dance. It's a masterpiece of seduction and achieving the climatic ecstasy requires a balance between total concentration and totally letting go.

—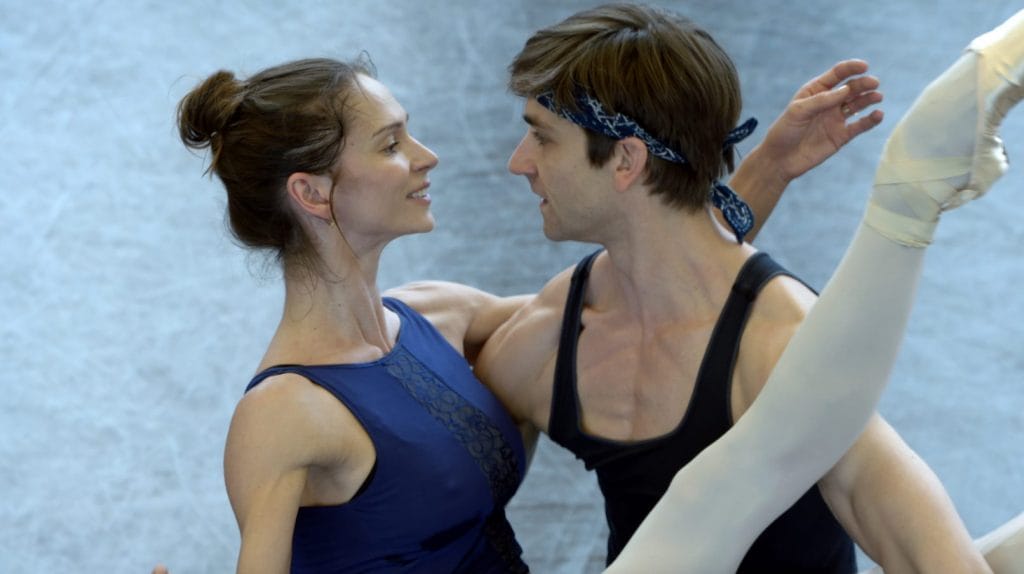 3. Rehearsing with prima ballerina Polina Semionova in Berlin – I met Polina, dancing together at a ballet gala at the beginning of our careers. You can almost say we grew up together. I've danced with many outstanding ballerinas, but Polina and I have a special chemistry, so each time we dance together, it's pure joy.

—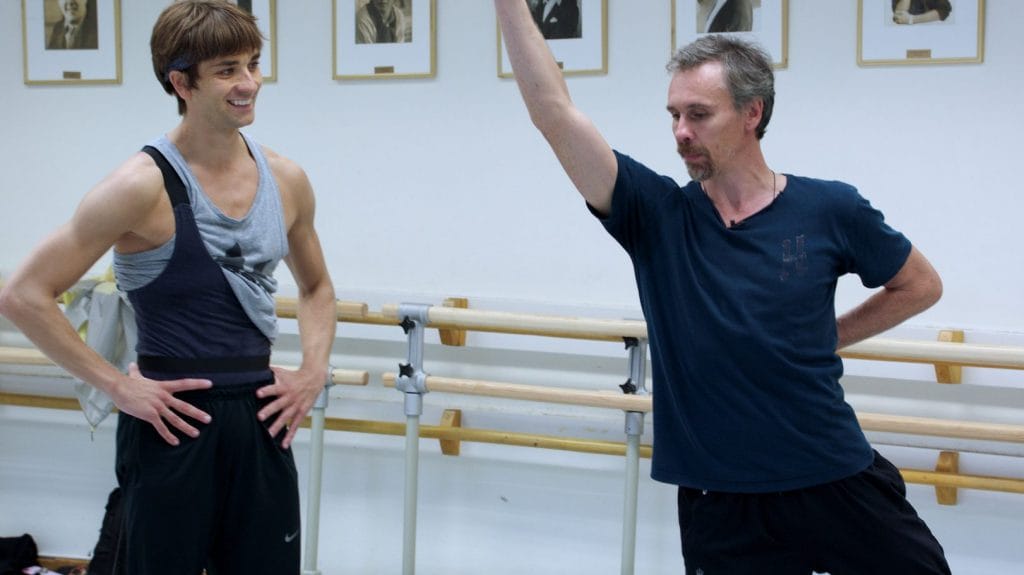 4. Rehearsing with Nicolas Le Riche in Stockholm – I watched a documentary about Nicolas on TV when I was very young, and was so in awe that he got to work with Nureyev. Then, I got to meet Nicolas soon after I started dancing professionally, and he has always been very helpful and inspiring. It was wonderful to work with him on Sleeping Beauty for his first season as artistic director of the Royal Swedish Ballet.

—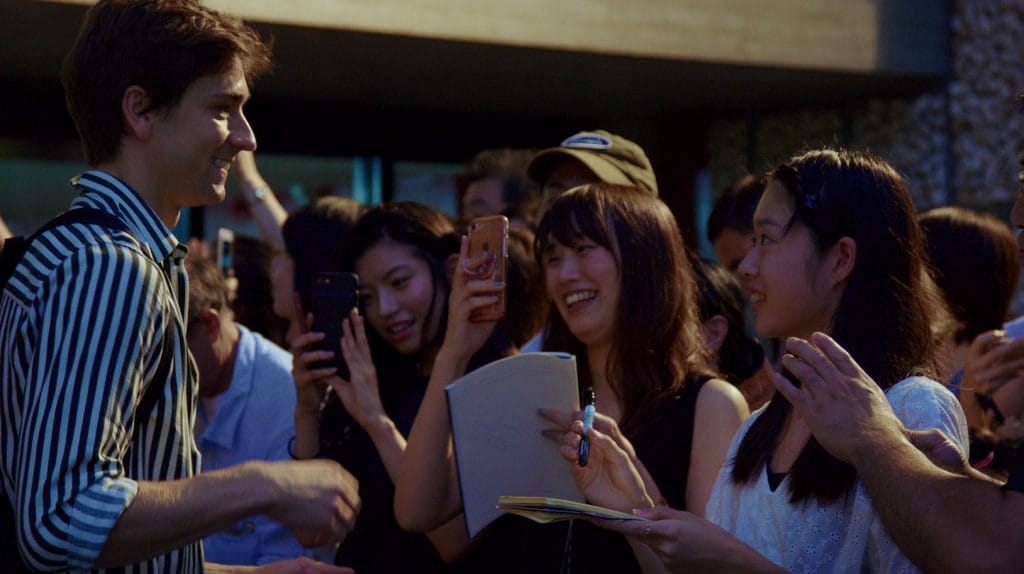 5. Meeting fans at the World Ballet Festival in Tokyo – I love Japan! I have performed so many times here, Tokyo feels like a second home. It's a vibrating city and the Japanese audience appreciate ballet so much. I have very loyal fans here — many of whom I've actually got to know after 20 years — and it's always lovely to see so many familiar faces after a show.

—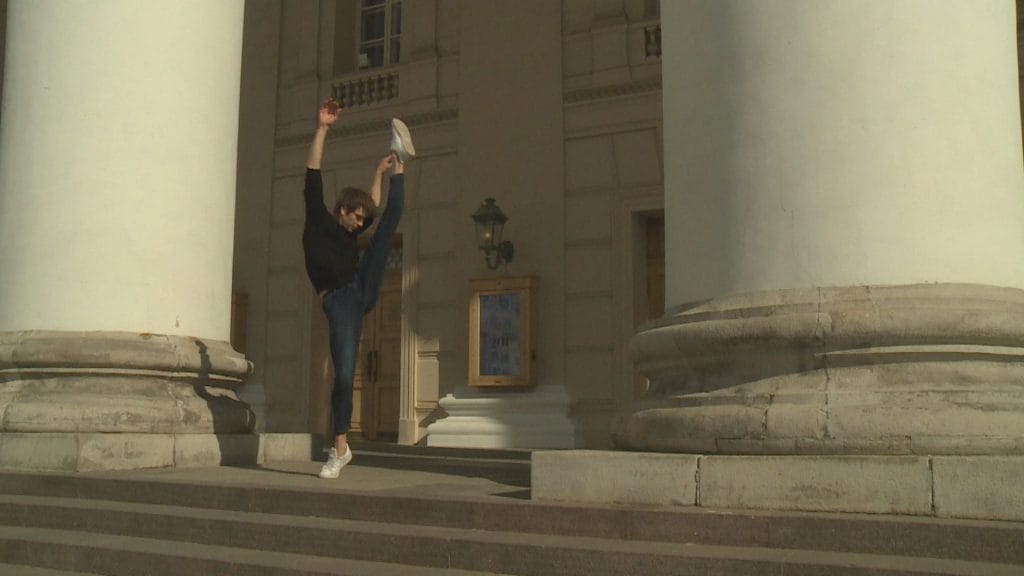 6. Performing at the Bolshoi Theatre in Moscow – No doubt one of the biggest and most famous stages in the world. It's very special to perform here, and on this occasion, to dance Onegin — one of the most famous Russian literary figures — was even more extraordinary.

—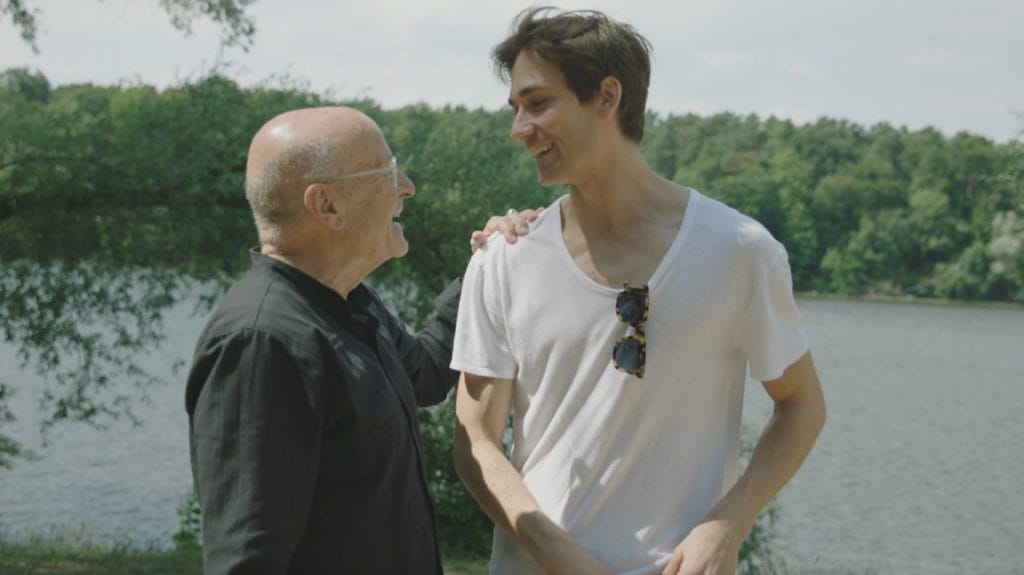 7. Hanging out with Oscar-winning director Volker Schlöndorff at his home in Potsdam — Volker is so impressive, and very inspiring — someone I really look up to. I've known him for a few years now, and it never ceases to fascinate me how quickly and concisely he is able to articulate profound observations.

—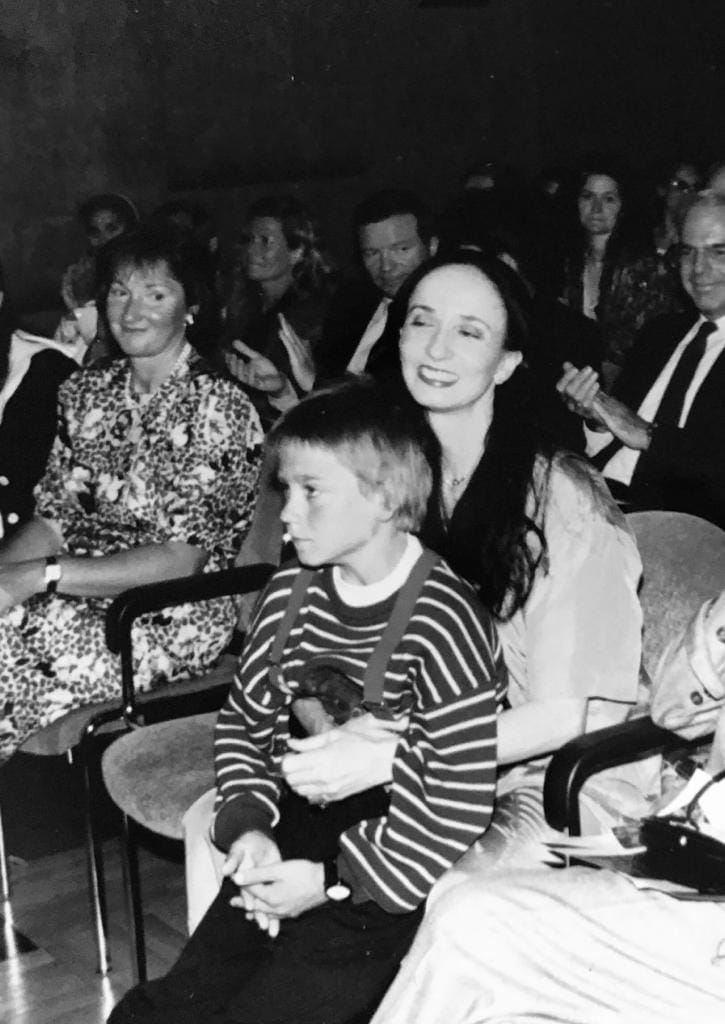 8. Watching a performance with Marcia Haydée in Stuttgart (photo courtesy of a fan) – Marcia has watched me grow up. She was the artistic director of the Stuttgart Ballet when I was a little boy with my brother already dancing in the company, so she has always been a strong presence in my life, as well as an immense source of inspiration. The more I get to know her, the more I discover how amazing she is as an artist and as a person.

—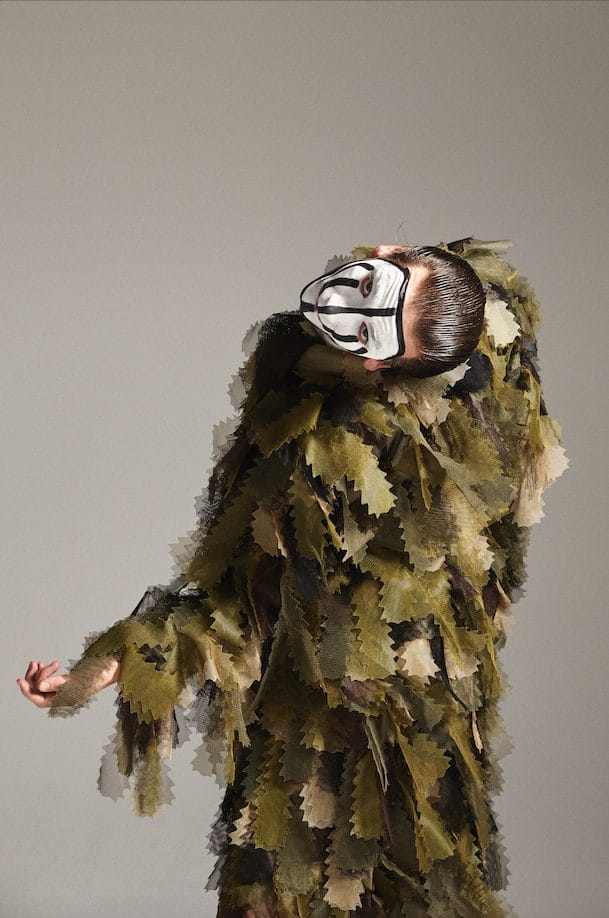 9. Fashion shoot for Encens Magazine in Paris (photo of Friedemann wearing Comme des Garcons ©Francesco Brigida) – Fashion shoots are a lot of fun! I enjoy fusing fashion and dance. I find that there is a parallel between putting on costumes and slipping into characters on stage, and wearing fashion, especially the more outlandish designs — it's like wearing emotions on your skin, then communicating them through movement. I also try to promote dance to a wider audience through fashion magazines.

—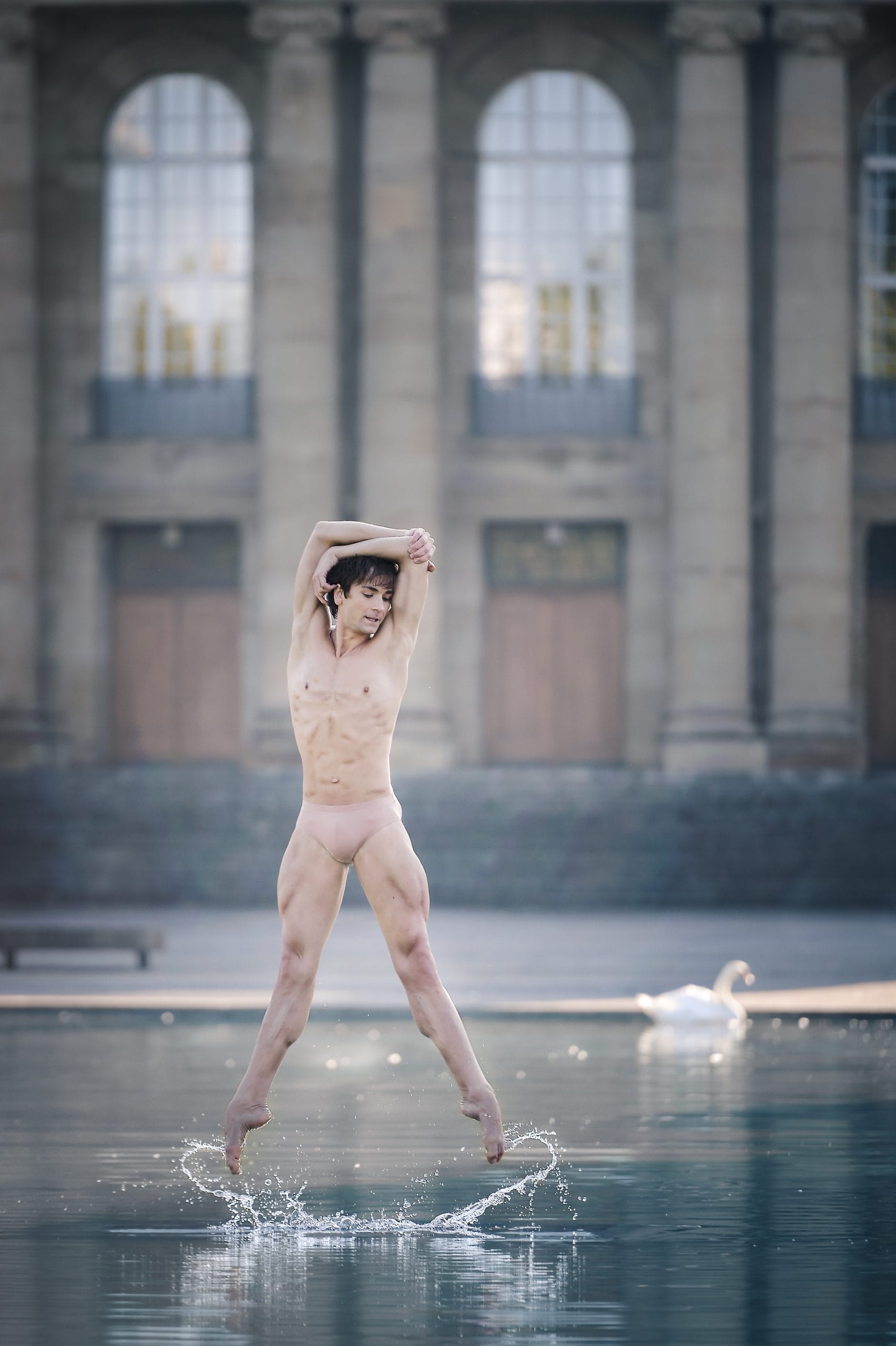 10. Photo shoot with dancer-photographer Roman Novitzky in front of the Stuttgart Opera House – Without a strong base, it's difficult to be strong, or to spread your wings. I'm lucky to have Stuttgart as my base.

"Friedemann Vogel — Incarnation of Dance" goes live tonight at eight p.m. here.
---