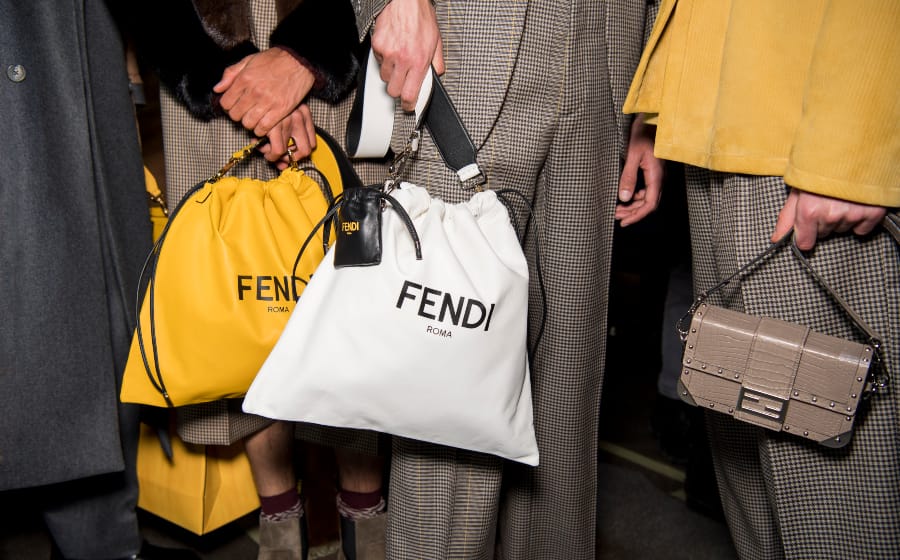 "For many years, men have had a very basic closet," confessesd the Fendi creative director of menswear, Silvia Venturini Fendi. Once a strict counterpart to the otherwise liberal-natured womenswear market, menswear was rarely acknowledged as the forefront for innovation in fashion.
However, this belief no longer applies to current times.
At a stage where the barriers that once bound menswear to traditional conformities have been lifted, an opportunity for limitless innovation has arrived — one that Mrs Fendi takes seriously.
Yet, the task at hand is not as simple as it seems. For an almost century-old house that has crossed generations, reclaiming its history is just as important as creating new trends and styles for future generations.
It is a methodology that retains the identity of the house and ensures relevancy at the same time — a trend that has been widely praised as successful.

While the most obvious route might be to inject flashy new ideas, the solution lies in starting from the basics. For the Fendi Fall Winter 2020 collection, this idea became the narrative for the house.
"I started from the basics because I wanted to have a collection that was talking about great basics for men," said Mrs Fendi. Her focus was determined by the idea that throughout decades, grey flannel suits, pinstripes and camel coats were the fundamental elements of a basic men's wardrobe — styles that will neither age nor die. "So I said let's update those elements for the younger generation and the future of fashion."
—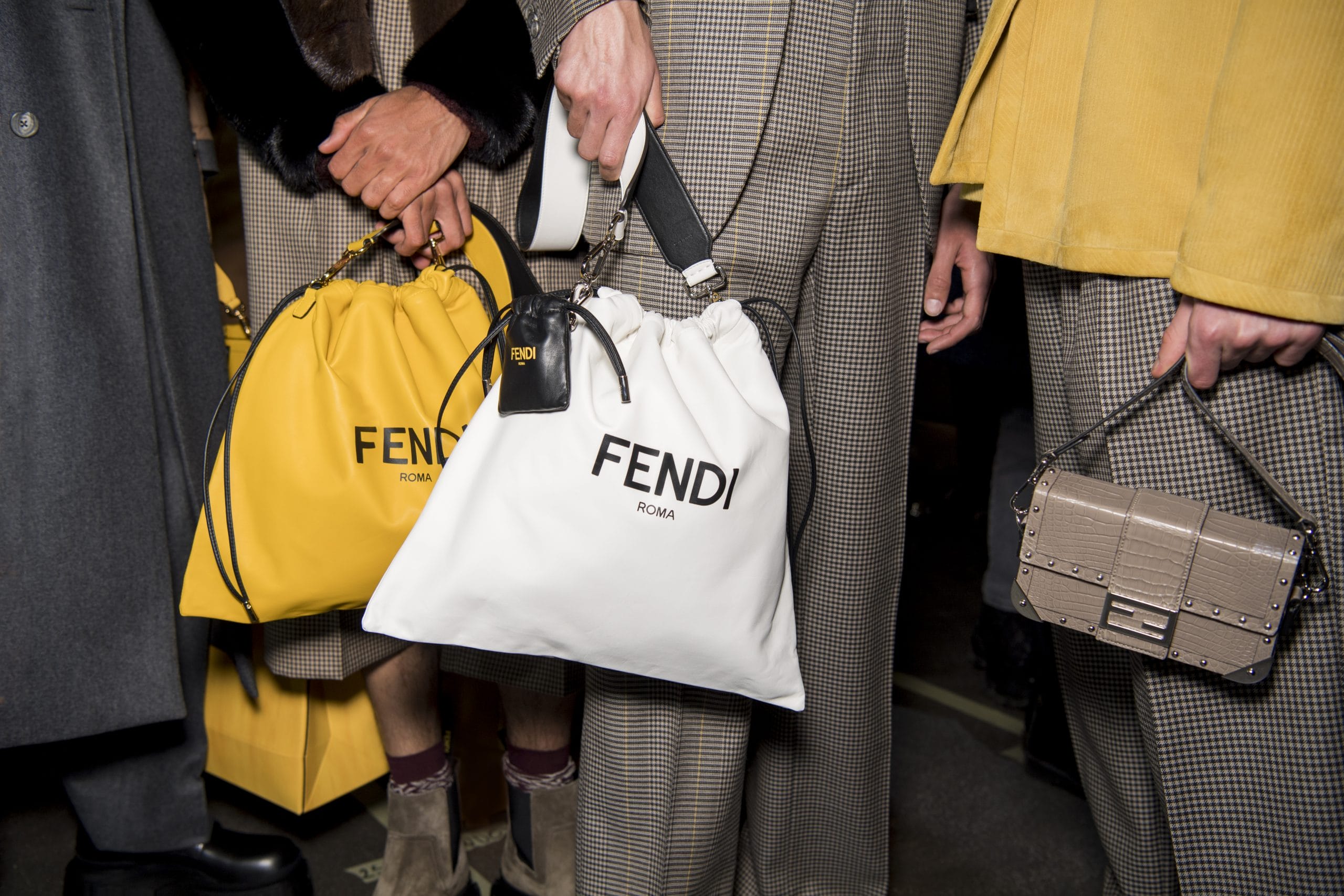 However for Mrs Fendi, it was not enough. What could have been simply a rejuvenation of menswear trends became a further — and perhaps playful — contextual development for the creative director.
"Starting from the basics of a man's closet I asked myself, what are the basics at Fendi? What is the most basic thing we do?"

In her bid for answers, she discovered it in an unlikely inspiration. "It's our packaging. It's always the same and it's the first thing you think about when you think about Fendi, so I said, let's start from this — the Fendi yellow."

Backstage at the Fendi Fall Winter 20 show, the promise of a parade of yellow was kept. The yellow oversized shopper bags and boxes in full leather (also known as the Fendi Pack bag range), designed to mirror the actual Fendi paper bags and boxes one receives at the store, took centerstage amongst updated house classics — such as the Peekaboo and the Baguette.
While the intention may appear to be one of humour, it was the keen eye of Mrs Fendi's attention to men's habits that inspired the bags.
"I started working on this idea of having the packaging for the bags because many garments are treated as accessories," shared Mrs Fendi. Her observations were accurate as the growing trend in 2020 saw men utilising articles of clothing as new forms of accessories despite bags growing equally in importance for the market.
"I call them the wallet jackets: you have all those pockets for your mobile phone, for your earphones, for your credit card, and so at the end, you can even have a small box under your arm or a huge bag, with all the important things on you."
—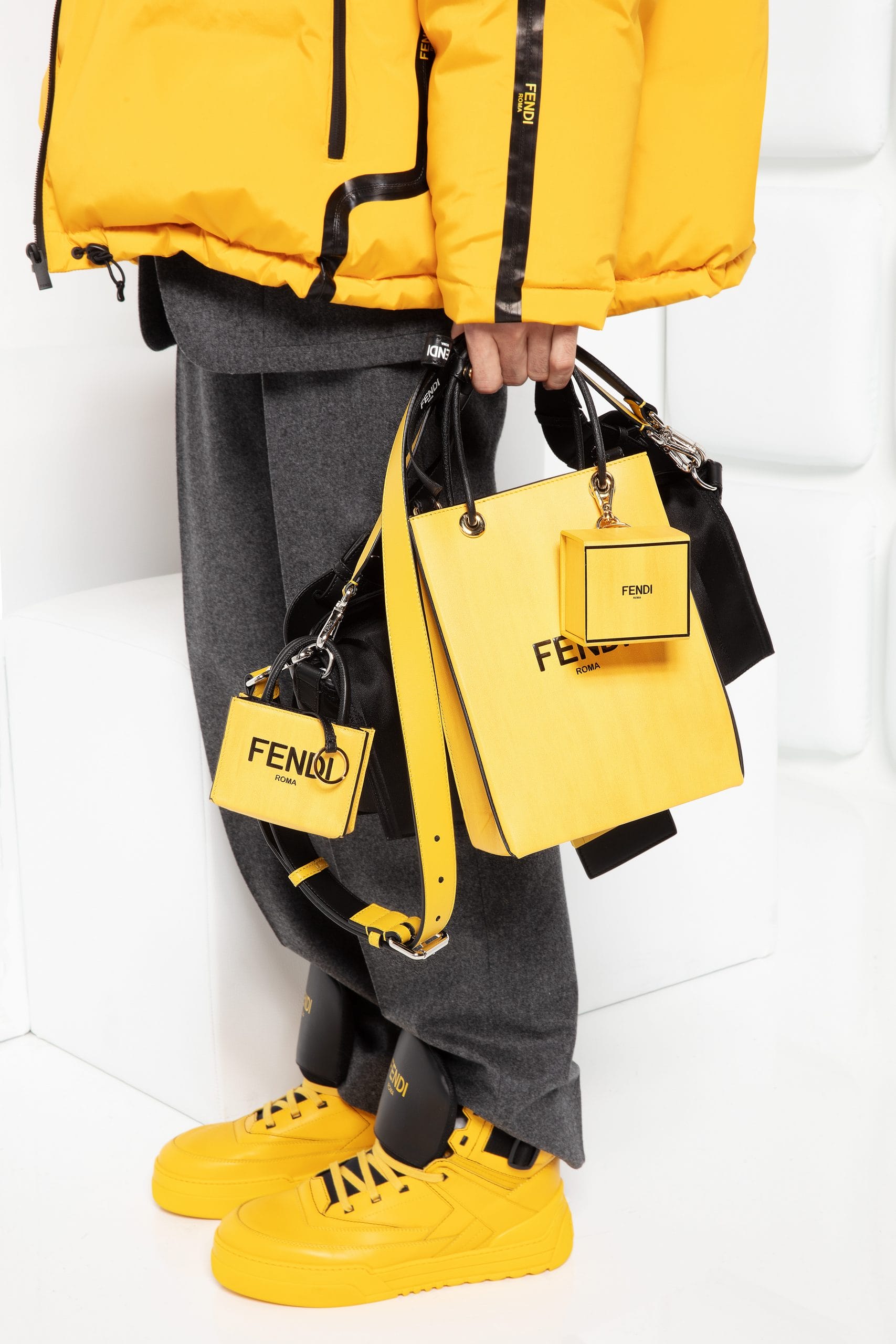 This reinvention of what would have been items missed by others proves that Mrs Fendi has her eyes set on creating a future for menswear that responds to the needs of her consumers — designing with the philosophy of providing solutions instead of frivolous intent.

Amidst growing changes in the unstable fundamental definitions of menswear, Fendi's spin on the Fendi Pack bag range proclaims a future that rejects a bygone era where men's shows featured little to no bags, let alone innovate them.
It is a reassurance that menswear — especially at the Fendi Fall Winter 2020 show — will continue to push the boundaries of one's expectations.
If you've finished reading this story about the Fendi Pack bag range and are bored, listless or sick of doing your job, click here to catch up with our October 2020 issue!
---