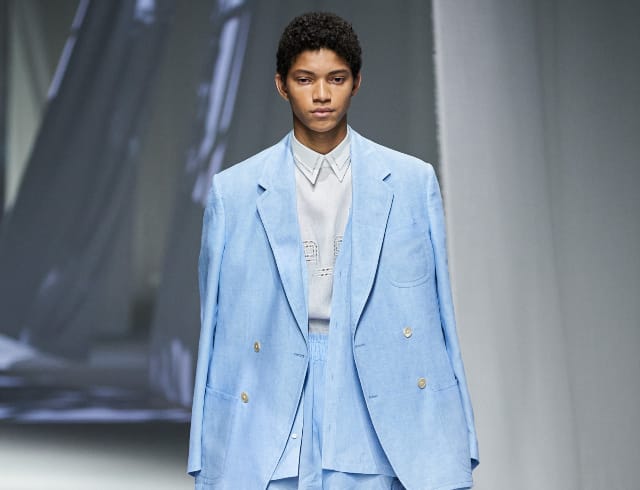 The invitation to view the Fendi Spring Summer 2021 show "live" came in a box filled with love — Rummo pasta in the shape of the maison's "FF" accompanied by creative director, Silvia Venturini Fendi's grandmother's (Adele Fendi who is also the founder) lemon pesto recipe, and a linen envelope containing photographs of the Fendi family at their own home.
The poetic images were captured by Nico Vascellari (Silvia's eldest daughter, Delfina Delettrez's partner) alongside a message from the creative director:
"This collection is born from reflection, time, and a lot of love. It is my expression of home, family, and of all the things we each hold dear to us — values passed down from generation to generation like precious linens."
"We have all lived through a surreal time, which is why I think it is interesting to apply FENDI workmanship in a surreal way. It has been a chance to look at things differently: both up close and from a distance — the way one might sit by a window at home and watch the world go by."
Forthe  Fendi Spring Summer 2021 collection, there was no guest artist this time round — Silvia was intent on keeping the collection close to home.
The show's setting saw fresh white curtains floating with digital "windows" projected across walls and floors, and guests were seated on sofas covered in white curtain to emulate a home setting.
Silvia's introspection of the familial and her home is translated as prints of silhouetted window and trees on garments.
—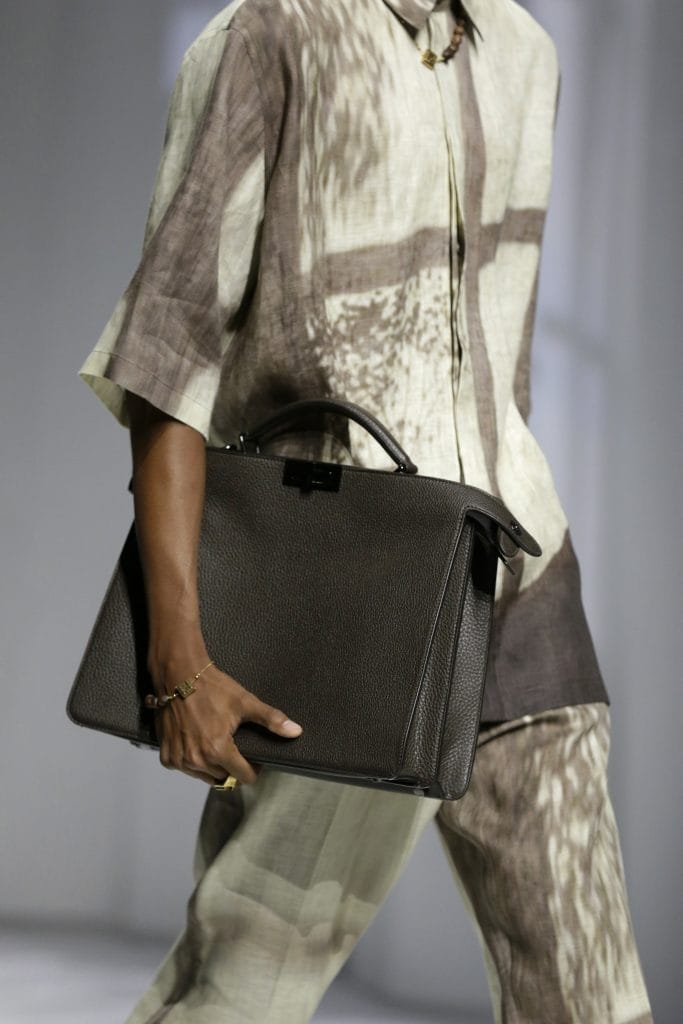 The linen envelope that came with the invitation was a hint at the material eminently present across the Fendi Spring Summer 2021 collection.
The menswear's louche silhouettes was reminiscent of Silvia's touch since she was tasked to design menswear, but it was interpreted as a form of comfort wear — relaxed shorts that touch the shin, loose shirtings with robe-like cardigans draped on the shoulders and soft knits.
Many of the styles also recalled the late Karl Lagerfeld's language — who established many of the house codes in tandem with Silvia — like the sheer organza tops blended with cotton details and the laser-precise cutout details.
The Fendi Spring Summer 2021 collection is not to be mistaken as a "best hits" as stylistic details have also been introduced. Menswear staple, suit jackets see their lapels deconstructed to resemble a vesting while shirt sleeves are fitted with buttons to be undone and restyled as a cape-overshirt.
Keeping it within the family also saw cross-generational models (grandfathers, fathers and sons) of colourful body types being celebrated.
The Fendi Spring/Summer 2021 collection was a romantic homage by Silvia to show the world the true meaning of family — beyond just a luxury fashion brand where values are so inherent in celebrating and sustaining a legacy. This writer fondly remembers an interview with Silvia who maintained her grandmother and mother's values of popularising the fur coat so that women did not have to be shackled by its status symbol bestowed by men.
Below are the top ten looks from the Fendi Spring Summer 2021 collection to cop a piece of history in the making.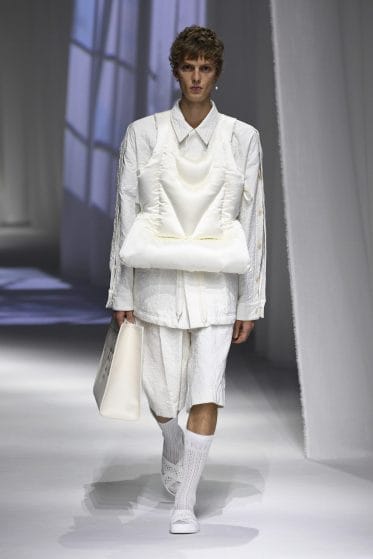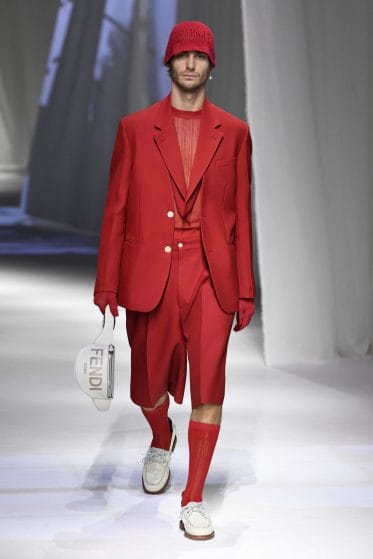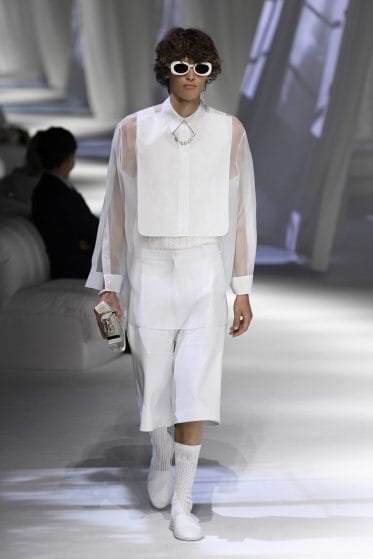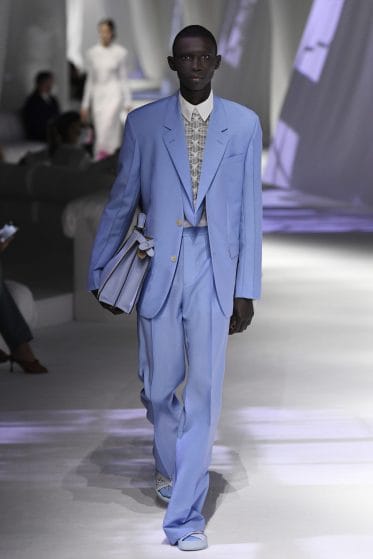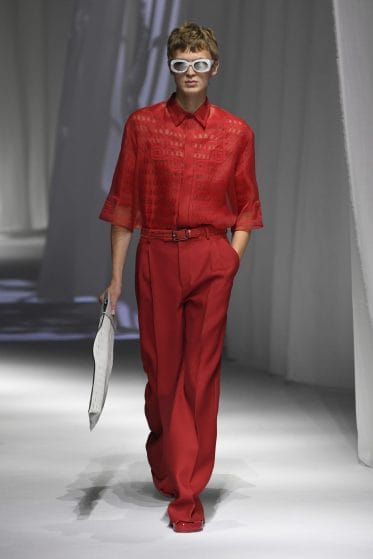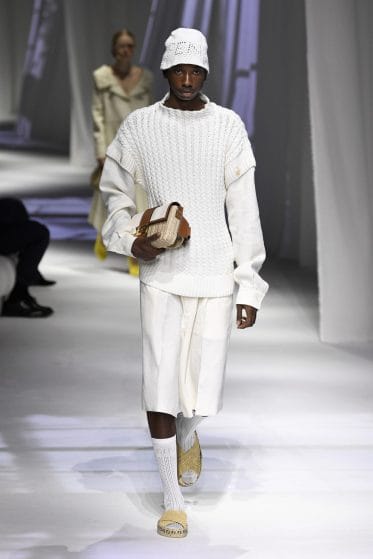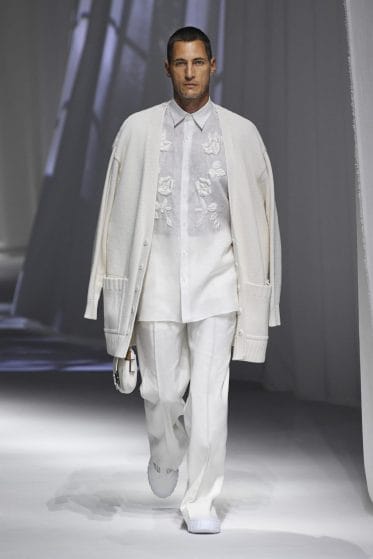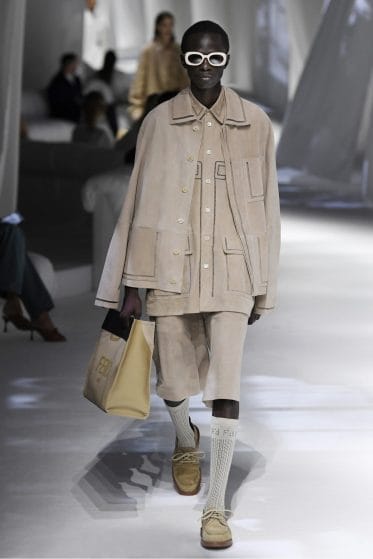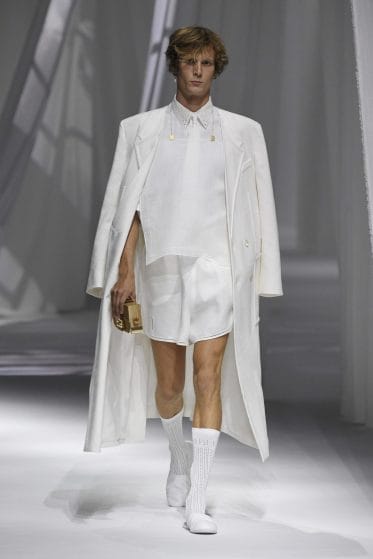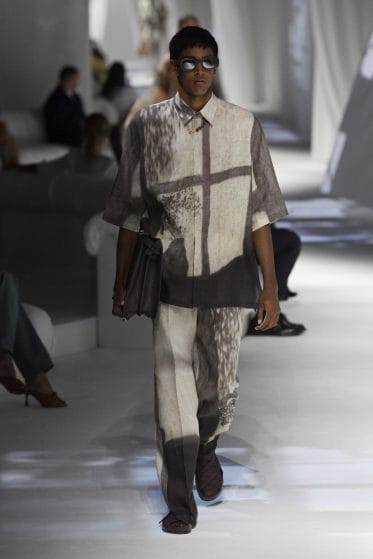 If you've finished reading this story and are bored, listless or sick of doing your job, click here to catch up with our September 2020 issue! 
---