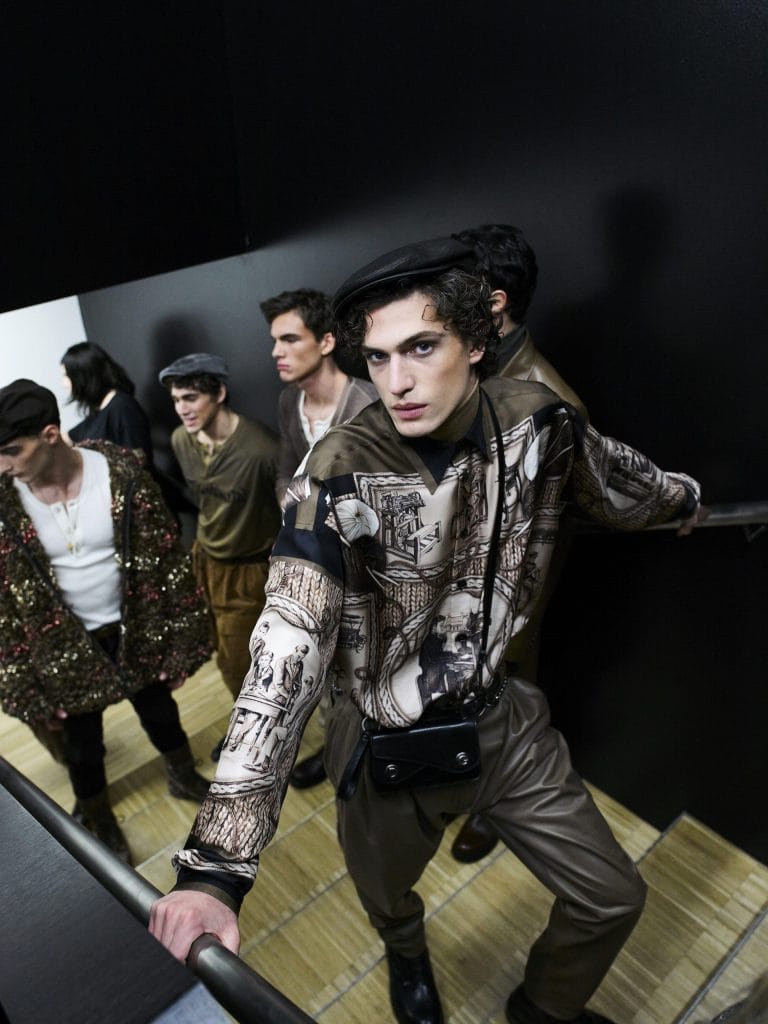 There is no denying that Domenico Dolce and Stefano Gabbana are proud Italians. With picturesque advertisements set against Italian landscapes, their 35-year old label has always embodied a sense of national pomp and pride.
__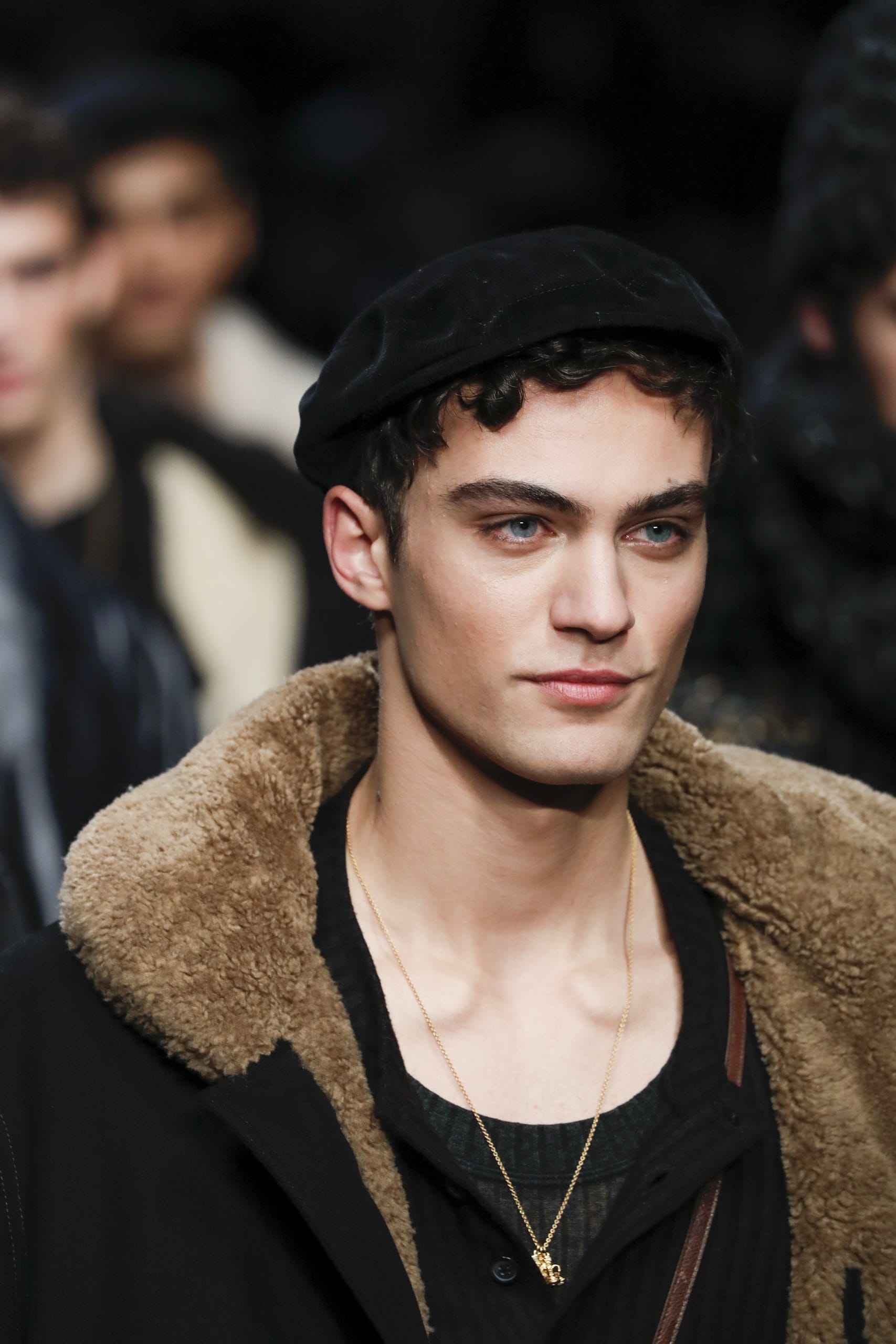 After all, the country is a great export for some of the best art, history and artisanship in the world — a place obsessed with values of uniqueness, excellence and durability above all else. Therefore, it comes as no surprise that for Fall/Winter '20, the creative duo has decided to celebrate craftsmanship as its language for the new menswear collection.
__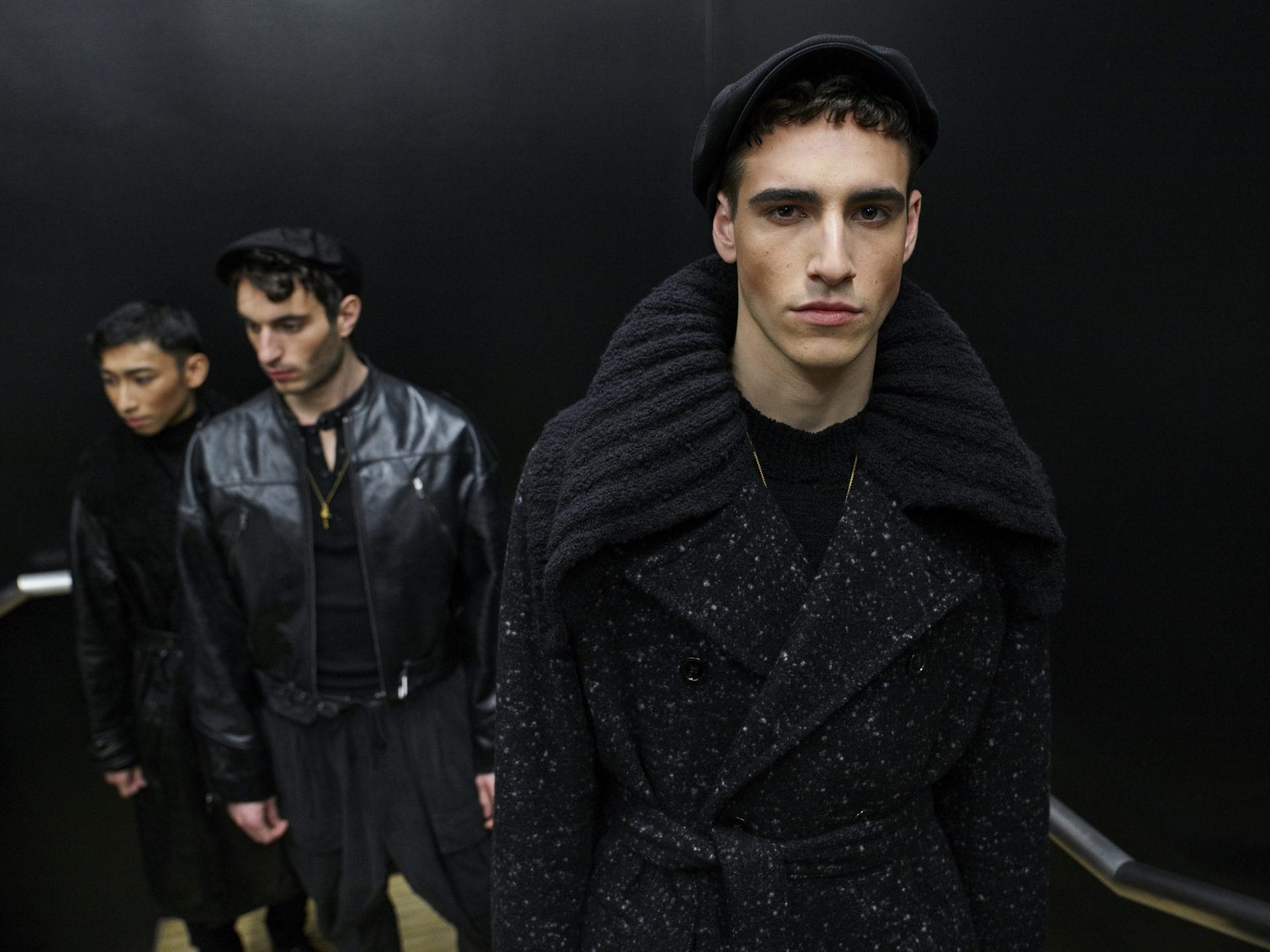 It honours the rare skills of the past through artistically rendered interpretations of traditional tradesmen roles like a tailor, shepherd, florist, knitter, pasta maker, carter, barber, ceramist and shoemaker. The florist is paid homage to with a utilitarian pair of all overalls and the shepherd sees modern coat silhouettes that finish off the look in a smart and sleek manner.
__
The array of models walking down the runway wearing workman aprons and carrying tools in overalls is a departure from the label's forte for sparkly yet detailed baroque prints.
__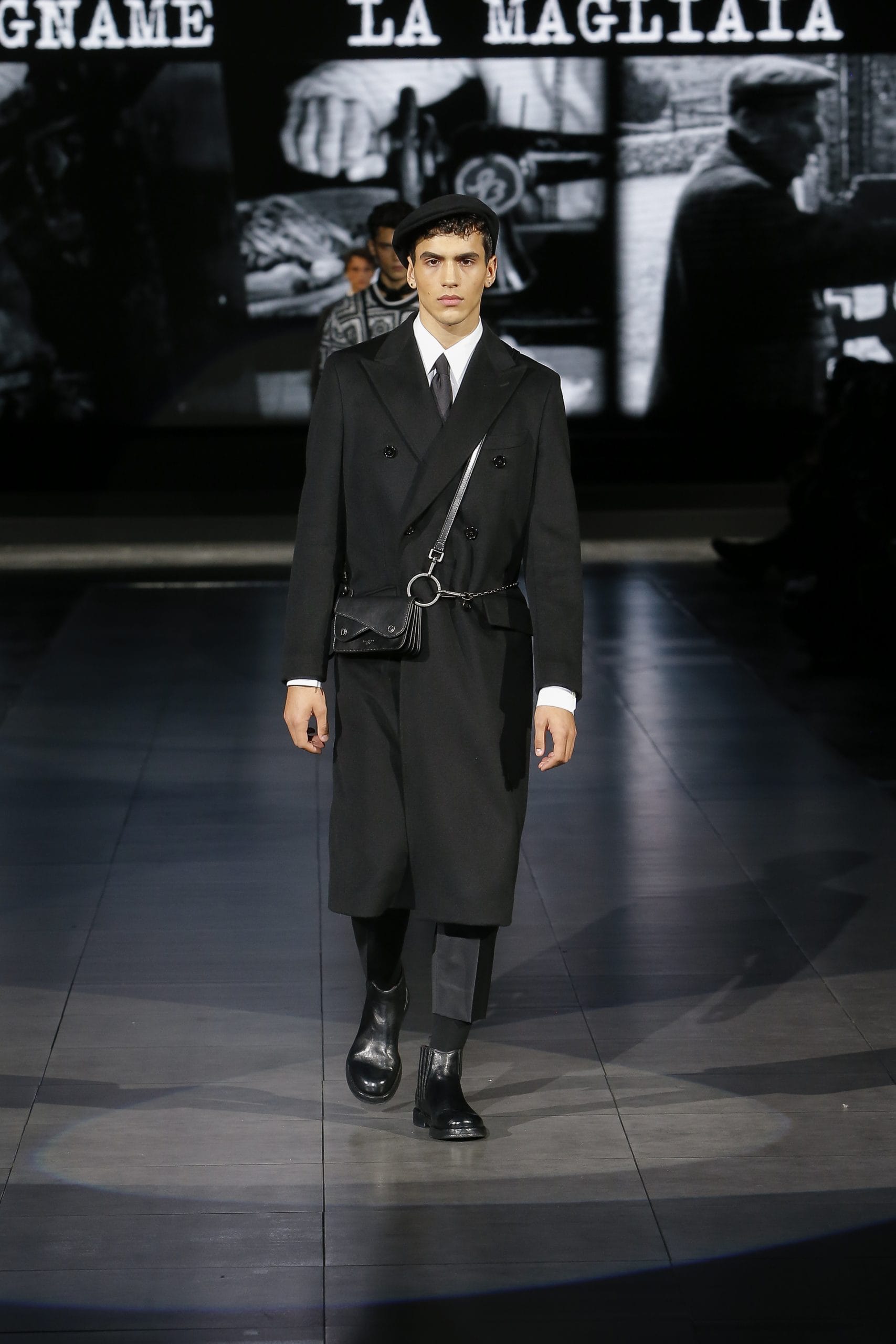 Instead, a tactile collection of blacks, whites, greys and neutrals comes to play — echoing a modern need for attention to details. The result is a rustic, call-back to fashion's favourites that are refreshing and thoughtful.
__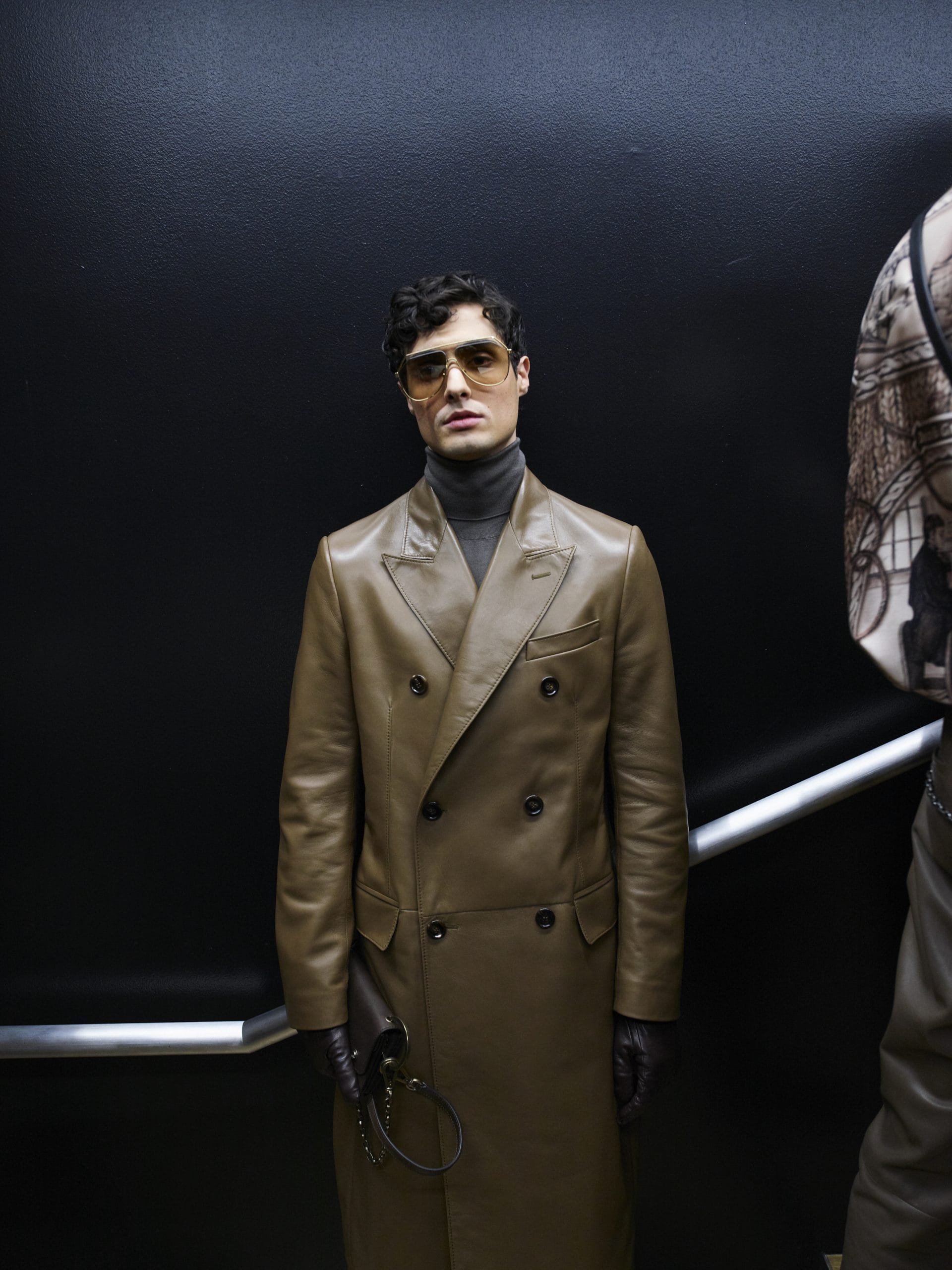 Yet, modernity inflects every part of the rustic-heavy pieces. The process of reinvention is an important process for a house that is forward-thinking after all — a utilitarian jumpsuit is reinvented to resemble a cardigan and sporty street-wear finishes are mixed to ensure a contemporary outlook.
__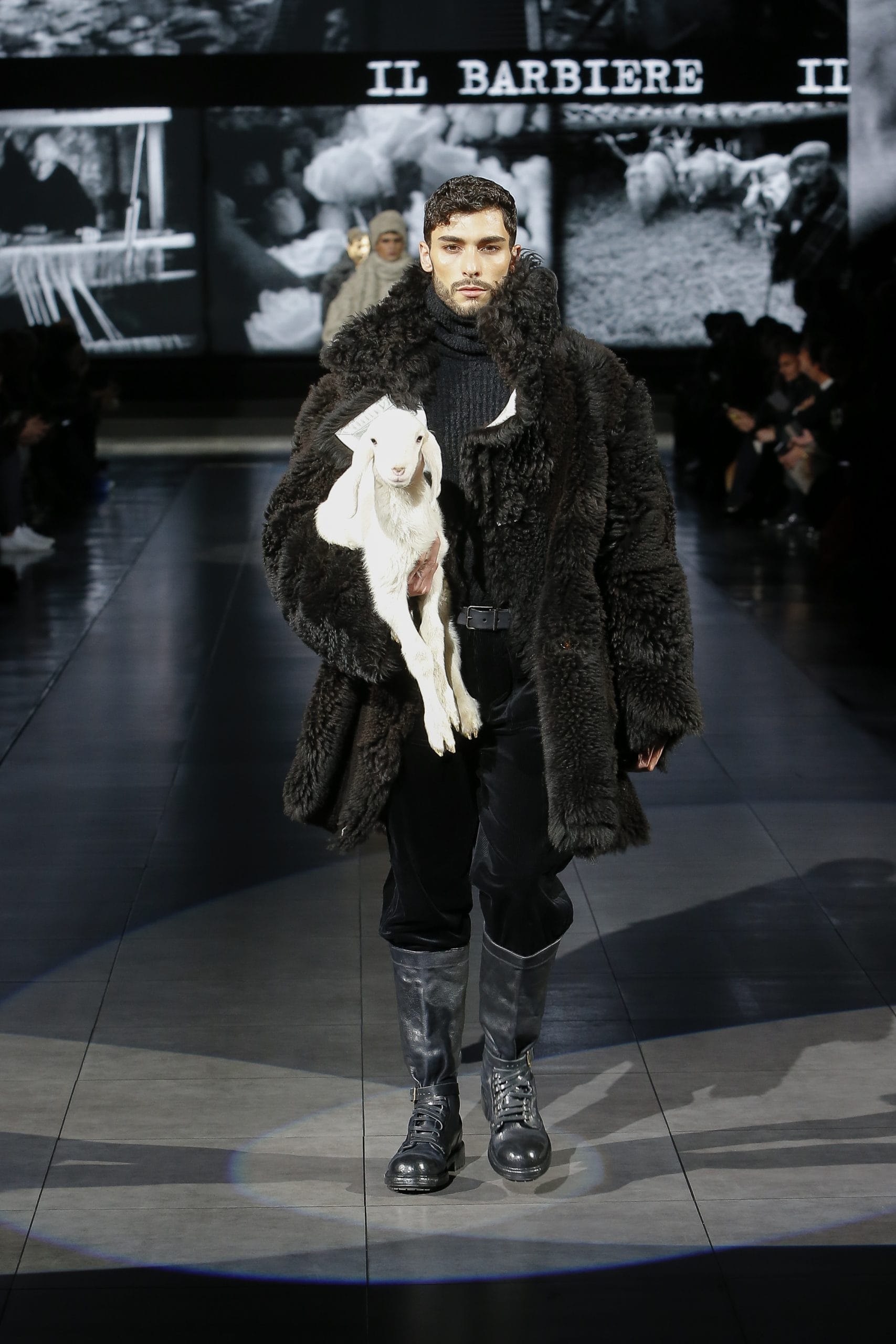 The rustic flairs come from oversized volumes and considerations for treatment of fabrics that draws the fashion back to its roots — the likes of employment techniques like traditional stone washing that softens the fabric.
The ethos of craftsmanship reflects not only the tradesmen that heavily inspired the collection but also in the showcase of the house's signature suits.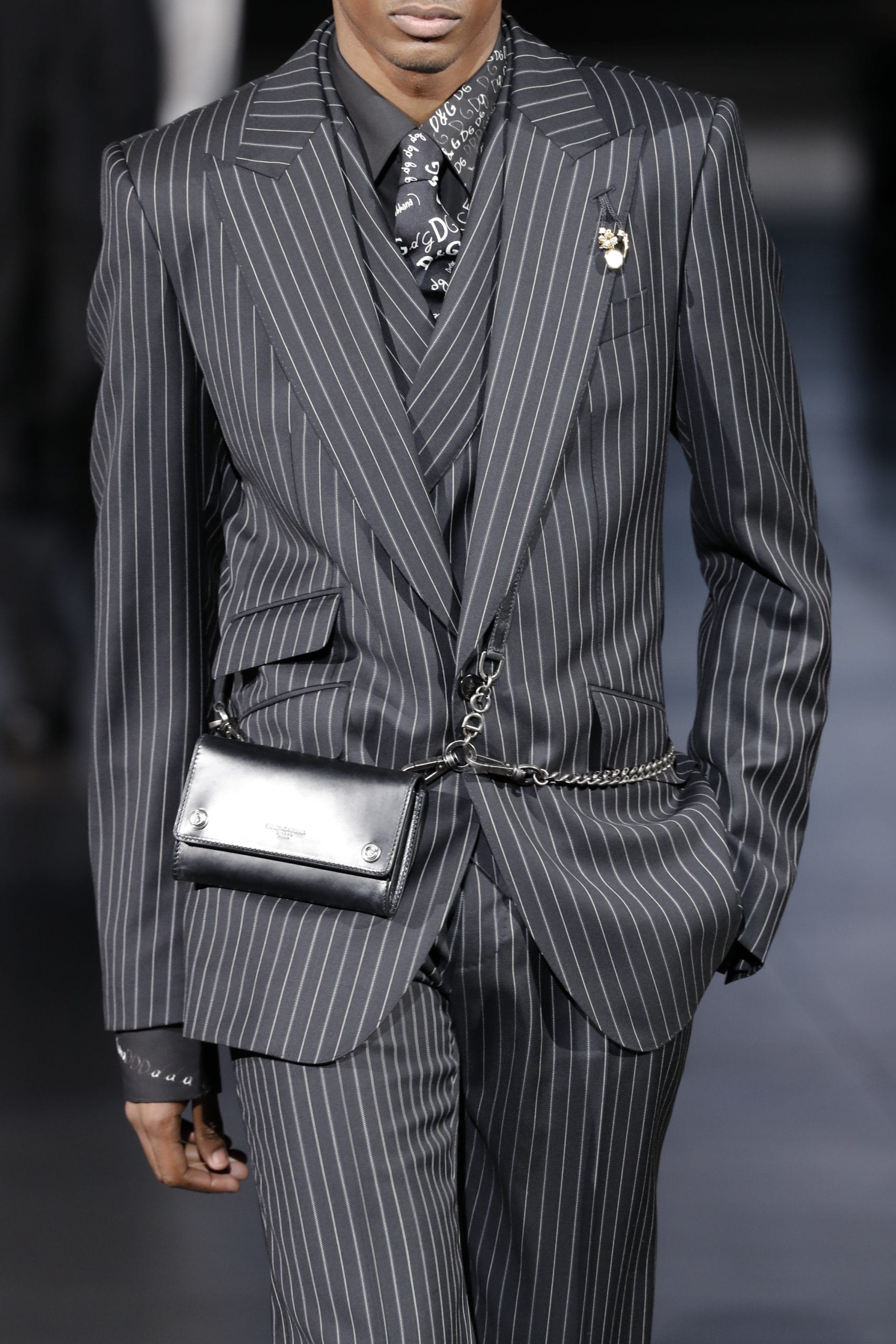 Impeccably sharp and expertly tailored pieces complete the 116-look collection, with a finale of sartorial-focused silhouettes lined intricately with precious materials and fine Sicilian wool that accentuates the classic masculine silhouette. It denotes the resulting  endeavour for quality above all else — a closing to the artisanal tale.
__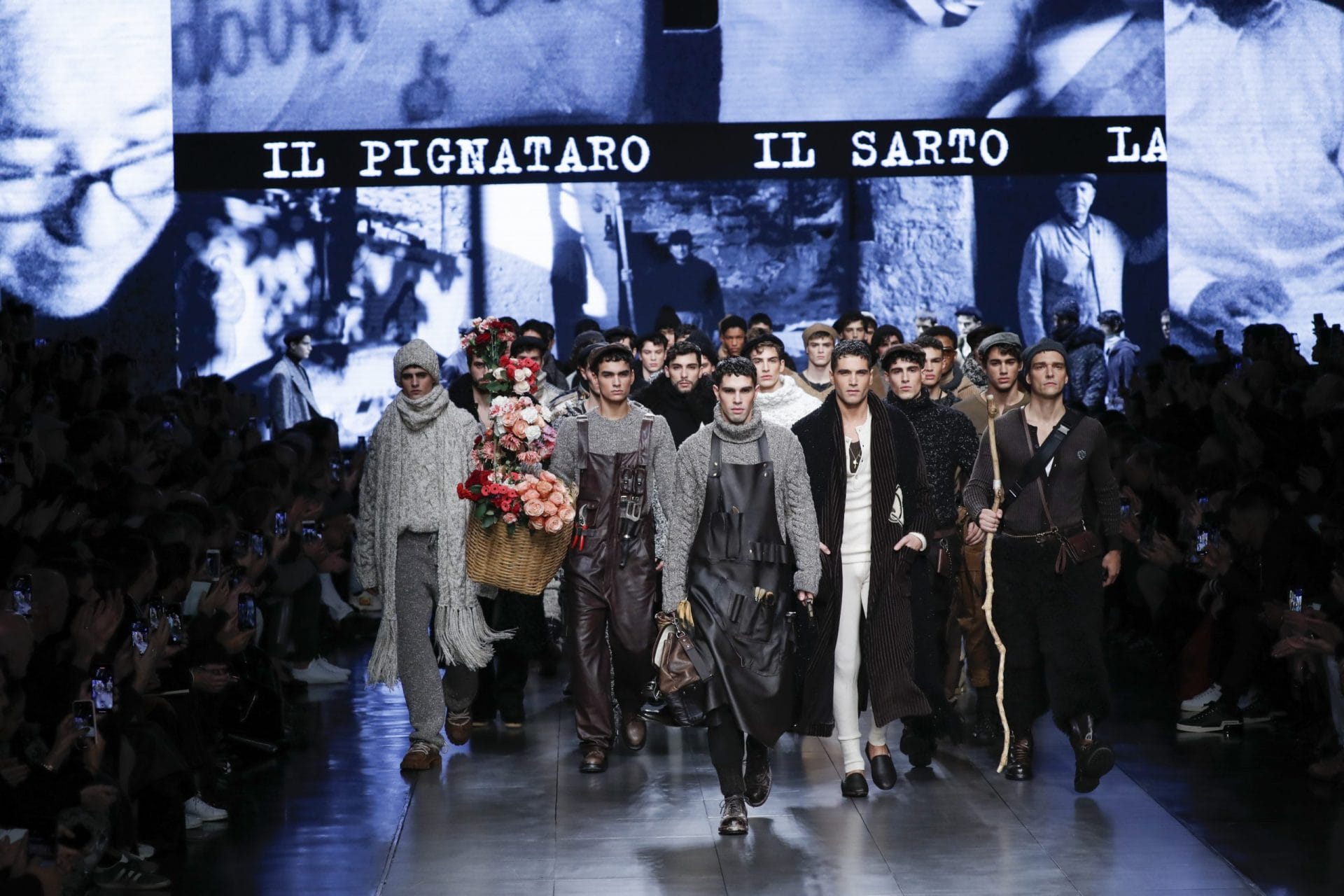 Realism brings the pieces to life, and the success of Dolce&Gabbana mirrors the message in the collection. Over the last 35 years, the house has made a name for itself for the excellent dressing of the modern men and women with their attention to detail and excellent craftsmanship.
If anything about this collection is for certain, it is that Dolce&Gabbana knows how to dress a man well. 
If you're bored, listless or sick of doing your job, click here to catch up with our September 2020 issue! 
---