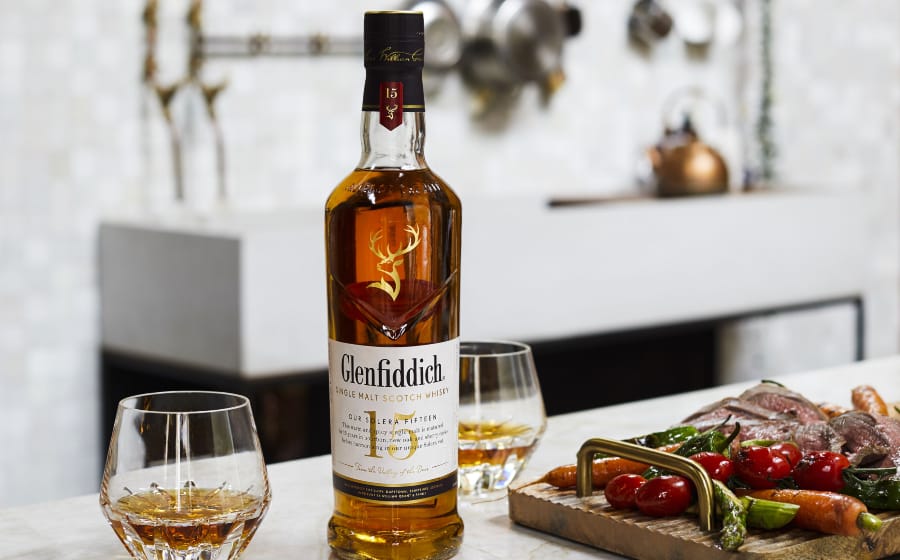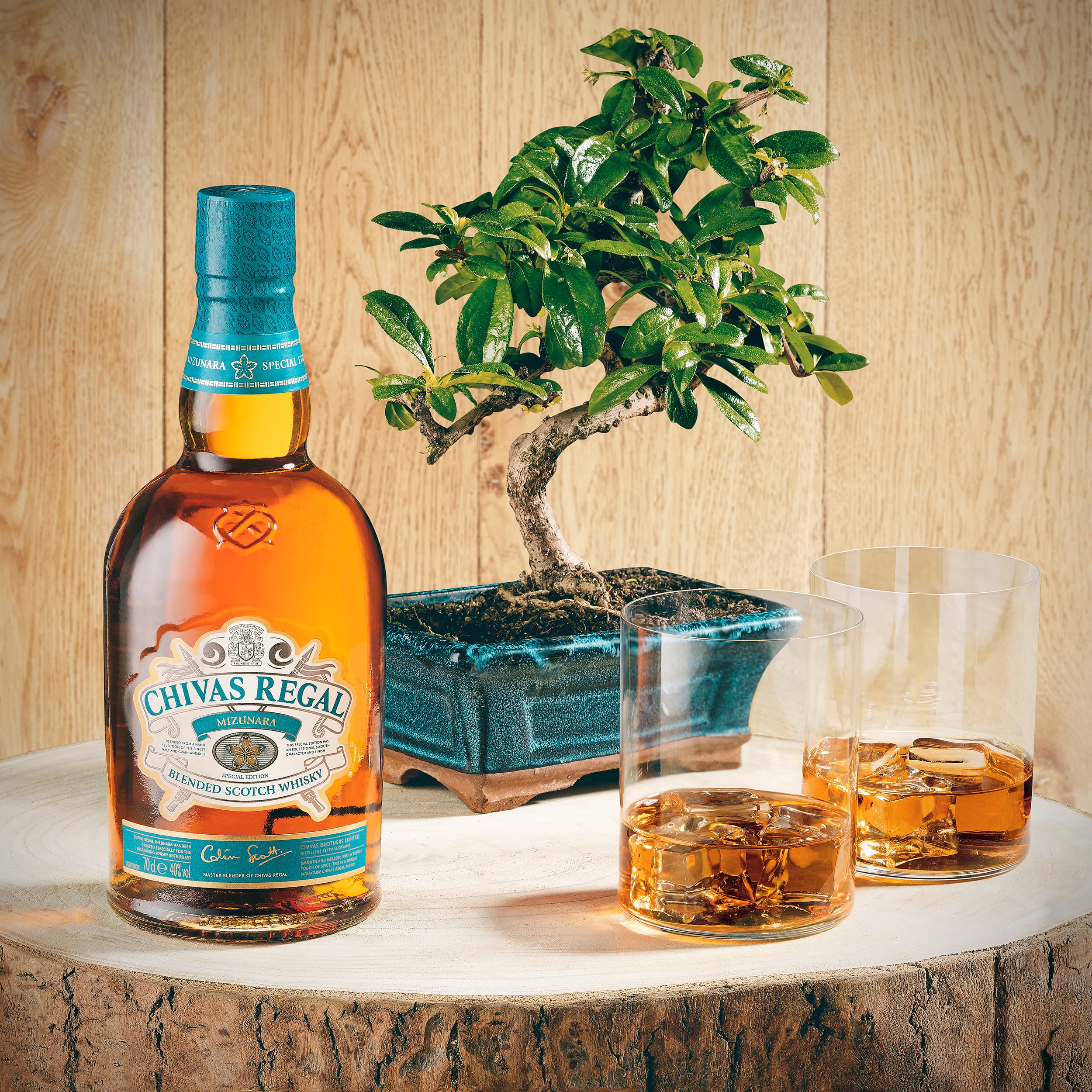 It is very hot outside (at the time of reporting, the forecasted weather for the month was forecasted to be at a searing 33 degrees celsius) and you might feel like retreating to a cool bar and paying for a cocktail.
In this unstable economy, it would be akin to ripping your limbs off and force feeding yourself with it.
While it might be near impossible to replicate your favourite bar ambience in his home (plush barstools, elevated bar food, attractive people), here, some home bar bottles to lift your own at home — with the air conditioning turned to full blast.
Pictured Above: CHIVAS REGAL MIZUNARA|
The Name: Mizunara means "water oak" in Japanese and is a reference to the wood that Mizunara barrels are made of — one that has to come from a tree that is at least 200 years old which in turn, makes it incredibly rare.
The Nose: Light, subtly nutty and sweet — the latter comes through with honeyed white peach, toffee-coated pears and vanilla-rich cream.
The Palate: Oak notes, grain and toasted cereal notes provides depth in warmth while a fruity touch of pears, bananas and apricots tempers the heat.
The Finish: Despite being packed with a fruity flavour, pepper, clove and ginger notes gives it a dry spicy touch.
PS: It's going on promo here so add this to your collection of home bar bottles. 
—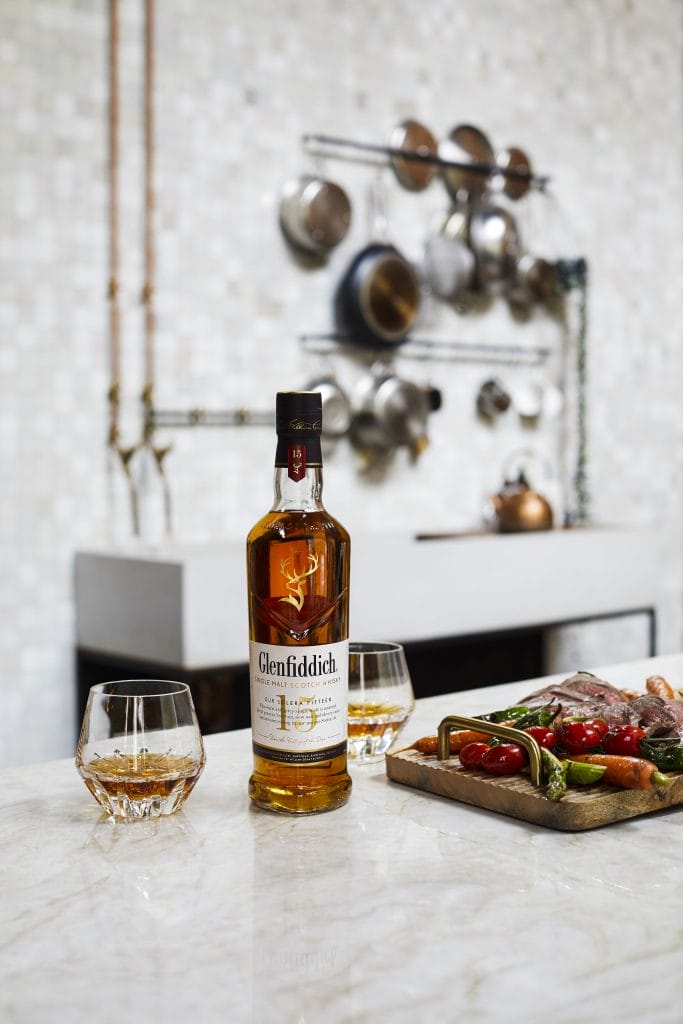 GLENFIDDICH 15 YEAR OLD
The Name: "15" is a reference to 15 year-old Glenfiddich and the Solera is the name of the vat that said Glenfiddich goes into to mix with whisky from previous batches.
The Nose: Creamy banana, dried apricots and sweet raisins that meld beautifully with lemon peel, buttercream frosting and marzipan.
The Palate: While thin in body, vanilla, coconut water and nougat peeks through for a small but pleasant flavour bomb. Adding a small amount of water for a green banana note with a slightly sweeter palate.|
The Finish: Nutty and sweet with finishing hints of dry oaky tannins and charcoal.
—


GLENMORANGIE THE QUINTA RUBAN
The Name: Quinta is gaelic for wine estates and Ruban is a reference to ruby — namely, the Ruby Port casks from Portugal used to mature this spirit.
The Nose: Milky coffee gets a sugary sprinkling of almond pastries, tart summer fruits and aromatic cedar.
The Palate: Creamy chocolate mousse atop spicy bourbon biscuits and finished off with a more pronounced almond note — this time, toasted.
The Finish: The lasting richness of stewed berries and intense dark chocolate.
—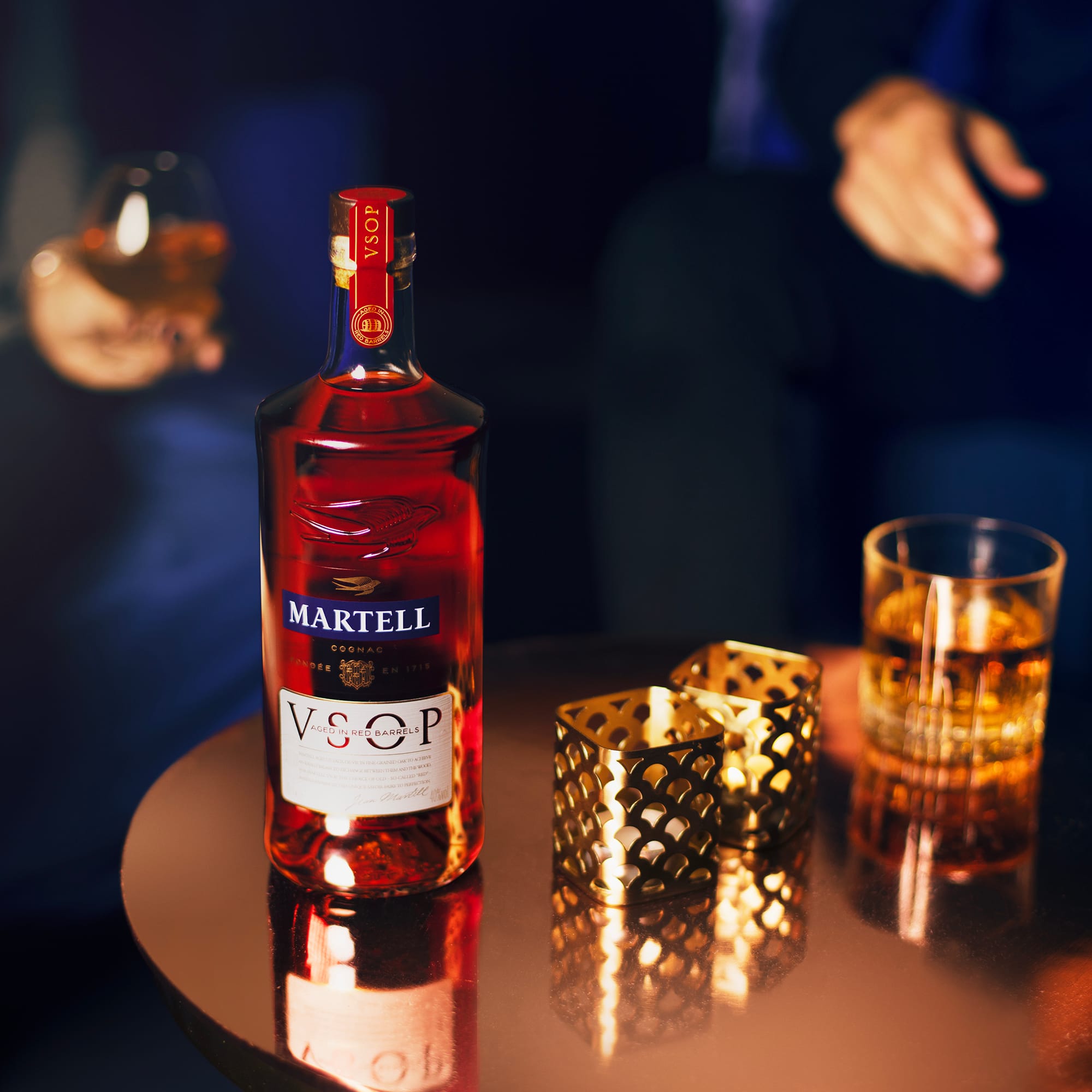 MARTELL VSOP RED BARRELS
The Name: VSOP is an acronym for Very Superior Old Pale — a reference to clear, colourless fruit brandy that has been aged for at least four years.
The Nose: Intense fruity aromas of cherry plum and greengage fruit first, and mellowed woody notes next.
The Palate: The full and broad intensity of plums, honeymoon peaches and apricots makes it delightfully fruity.
The Finish: Delicate notes of sweet spicy notes round out this complex cognac.
—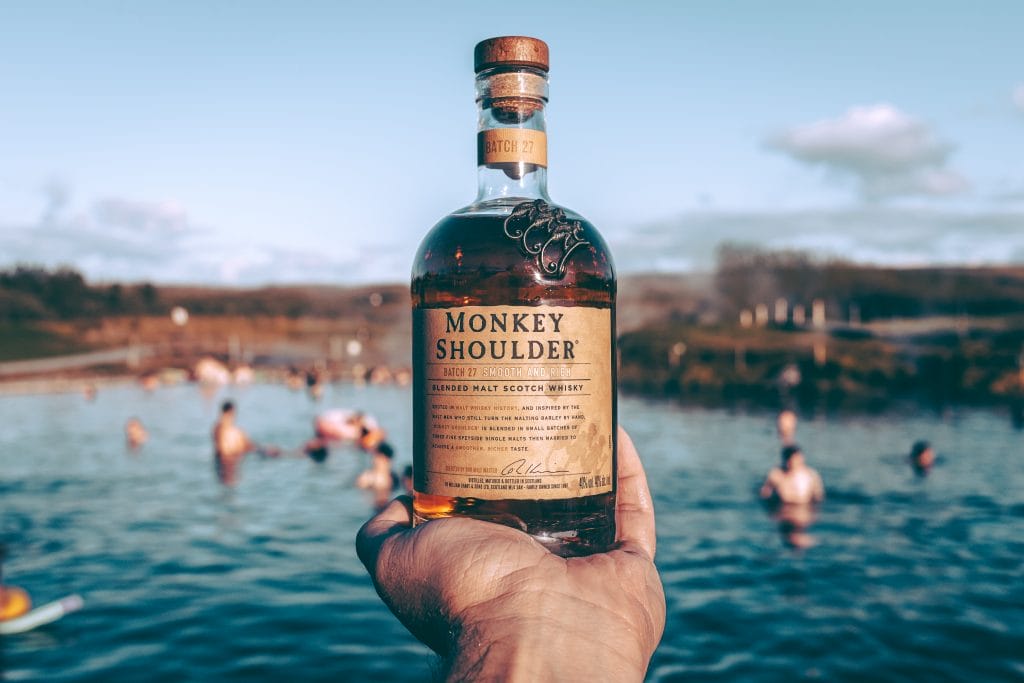 MONKEY SHOULDER
The Name: The "Batch 27" on the bottle is a reference to Monkey Shoulder's original experimental batching of 27 casks — each bottle is now made 27 casts at a time.
The Nose: Lightly sweet and round with a touch of citrusy lemon.
The Palate: Notes of lemon peel and caramel with a short taste of nought at the end. If one adds a small amount of water, it takes on a lemon salt-water taffy flavour.
The Finish: Nutty and sweet with finishing hints of dry oaky tannins and charcoal.
—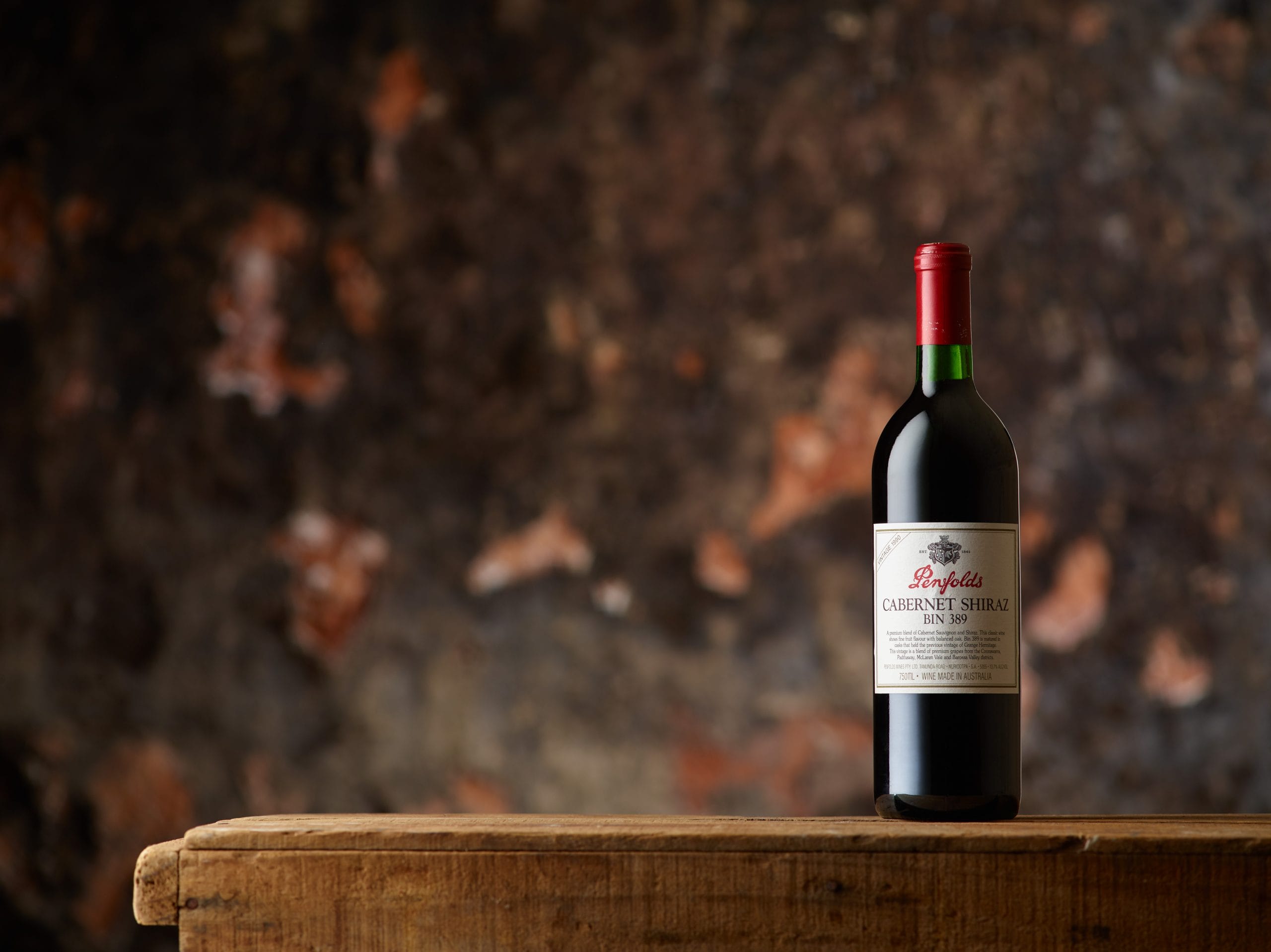 PENFOLDS CABERNET SHIRAZ BIN 389
The Name: Penfolds is a reference to the surname of founder Christopher Penfold who first invented a wine tonic for the treatment of anaemia.
The Nose: Wet meets dry — the former being wet bracken and damp soil and the latter, dark berry fruits, dried shiitake mushroom and sesame. There is no need to tease out the "scent" as one can immediately get a whiff of it from his glass.
The Palate: A granita-like bite with an appetising acidity that is accompanied with the earthiness of black liquorice root and anise.
The Finish: The elegant finish of mineral notes of pencil lead. Yes, one is reading this right.
—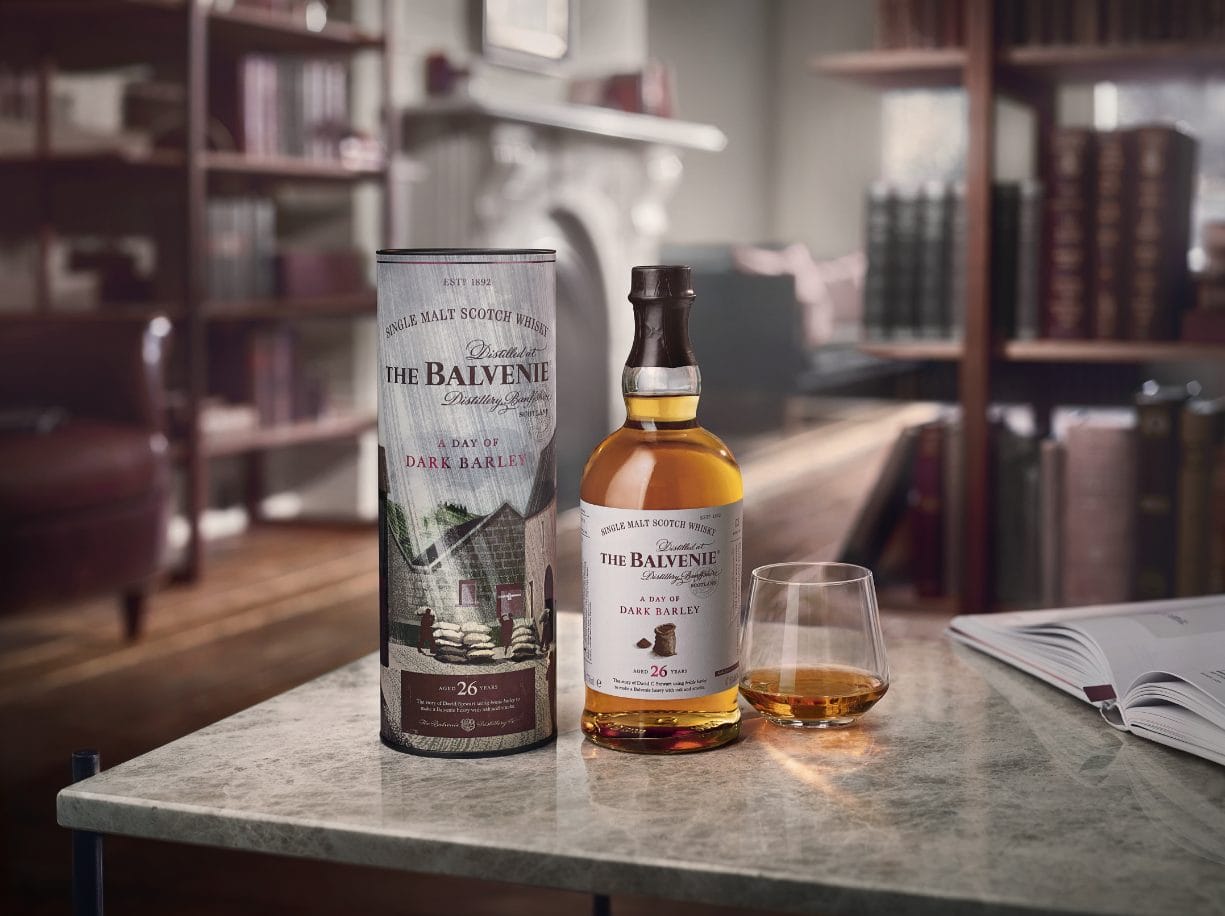 THE BALVENIE STORIES 26 YEAR OLD A DAY OF DARK BARLEY
The Name: A Day of Dark Barley is a reference when Balvenie mashman Brian Webster and maltman Robbie Gormley took in a delivery of dark barley (the ingredient is used more often to produce stout) and turned it into whisky.
The Nose: It is big on its malty notes but soft brown sugar, vanilla toffee and blossom lends a soft but delicious touch.
The Palate: Syrupy with a toffee-like sweetness, it is accompanied by citrus notes of orange peel and a small touch of cinnamon and ginger spices.
The Finish: Vanilla and oak spices concludes the story.
---