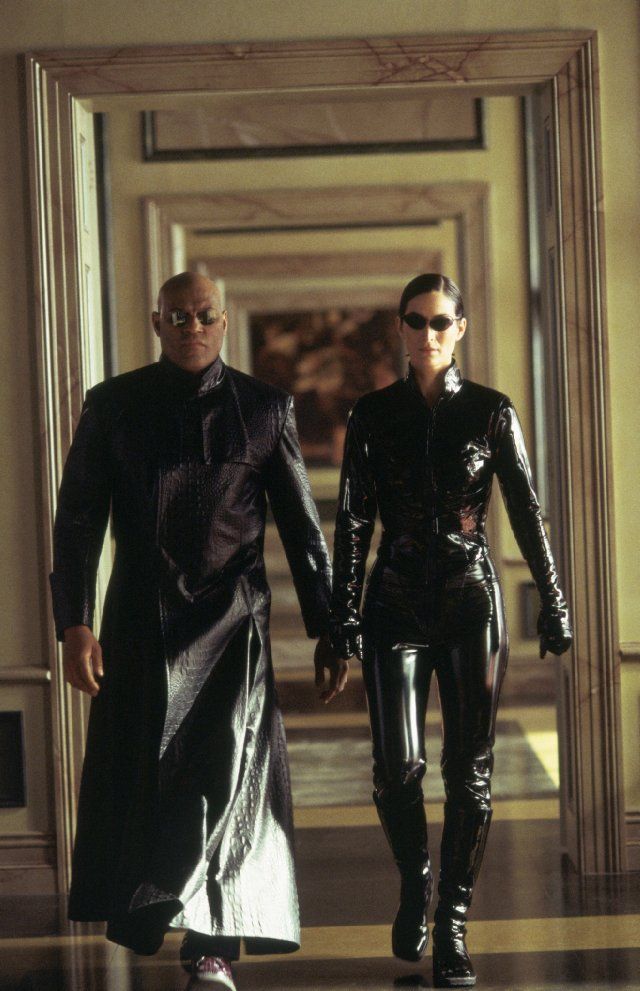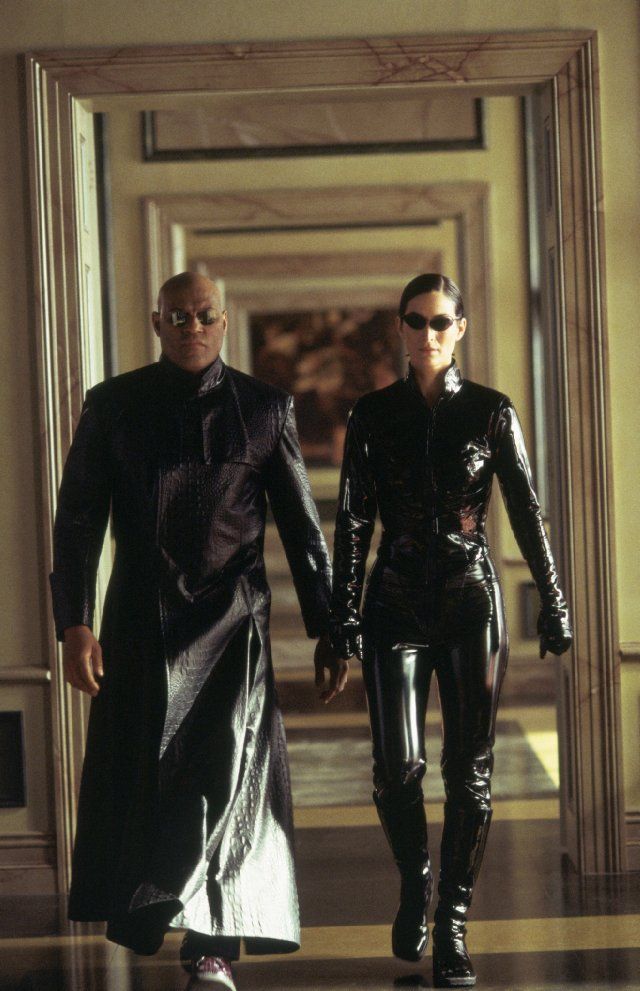 Search "Leather Fashion" on Google and 1.4 billion search results will show a sea of all-black motorcycle looks.
Now, search "Leather Men's Fashion 2020" and everything changes. What looks like screen-captured scenes of the Matrix will appear on your screen, and that is no coincidence — leather has never left.
Sure, some may argue that the menswear leather trend disappears from time to time, but the Fall/Winter '20 collections reaffirms that the beloved "matrix style" will only continue to evolve.
__
It is widely known that, through its functions, leather is a tool to express toughness and invulnerability. An indestructibility to its reputation that was cohered by the people who use them.
Leather means you are cool, effortless and perhaps "naughty".
Yet, ever since a minimal take on leather has taken off from the late 1990s thanks to the efforts of anti-fashion pioneers, a softer side of leather is now showing on the runways.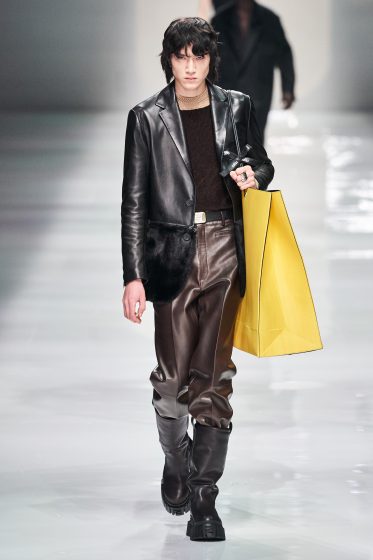 Over at Fendi, Kunihiko Morinaga, who was shortlisted by Fendi after his participation in the 2019 LVMH Prize, created a world seen only by the eyes of the young.
The show opened with an oversized leather blazer paired with leather pants and a boxy T-shirt. A rebirth of the classic wardrobe styles that has sustained collections over the years.
It was in this moment that the menswear leather trend when taking the form as streetwear commodities, would be acknowledged as the new material language for the young.
__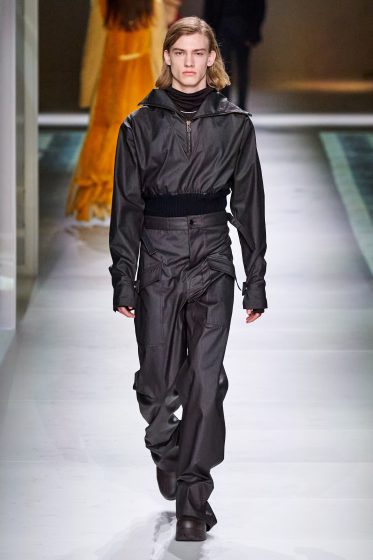 Similarly, Daniel Lee's Bottega Veneta has used leather for his tones of simplicity.
What were once leather's adjectives of tough, vigour and masculinity is reimagined as light, subtle and sensual. Leather need no longer have connotations to BDSM or the biker boys.
Instead, Lee's version of the menswear leather trend becomes a nod to luxury and a way of life.
__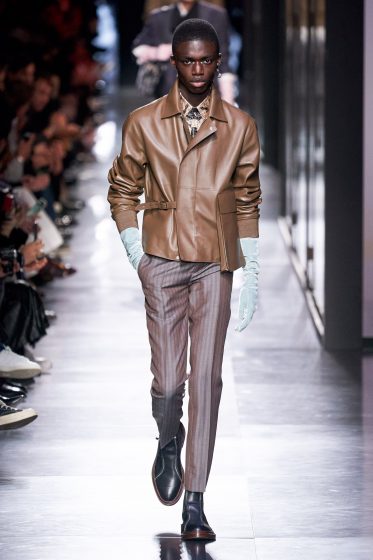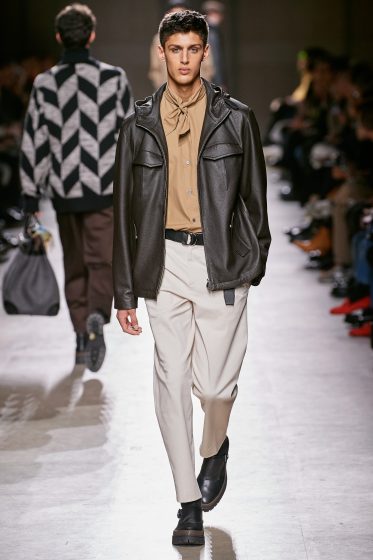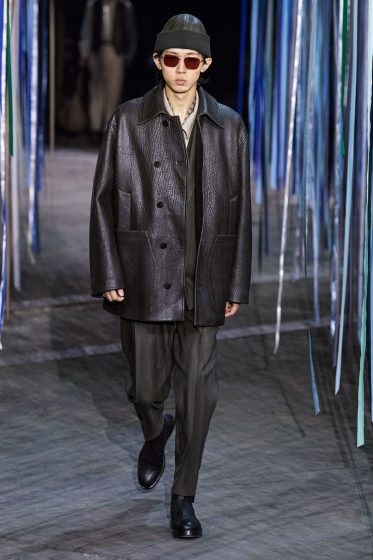 This vocabulary for leather has often been expressed over its revival. Leather in the language of Dior Men, Hermès and Ermenegildo Zegna XXX is quiet, wearable and demure.
It is where the essence of the street is cut onto the pieces themselves. Notice the absence of silver or gold metallic charms, studs and buckles?
Its intention as a menswear leather trend was to create a singular point of view — one that sees the material blending in with the everyday.
__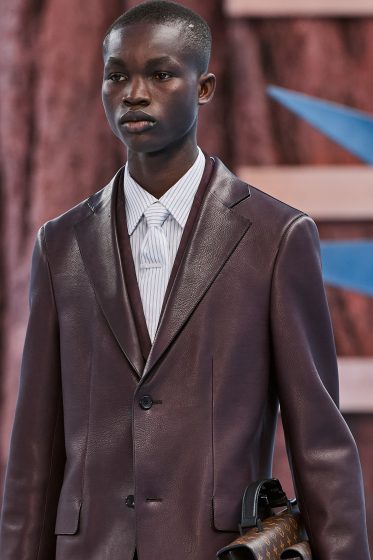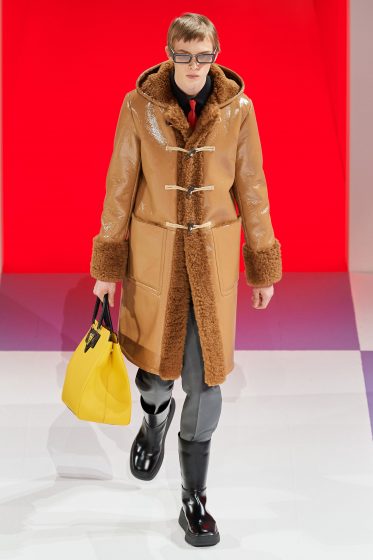 Leather is subjective to change in the eyes of Virgil Abloh and Miuccia Prada, who pulled orchestras of surreal looks that synchronised perfectly within their own collections and highlighted the menswear leather trend.
Yet, in between the notes lie a quiet, blink and you will miss it, leather look. For Louis Vuitton, leather is paired perfectly with a suit and becomes the extra layer the next generation needs in fashion — a change of heart.
The same is echoed for Prada as well.
__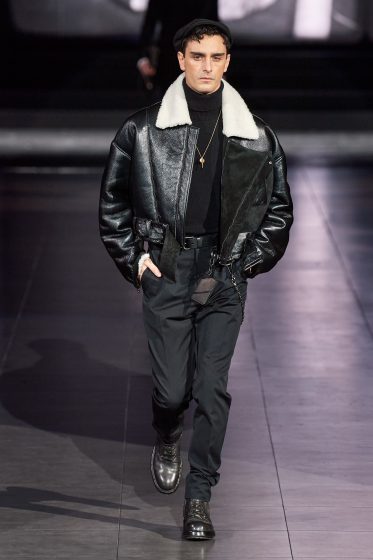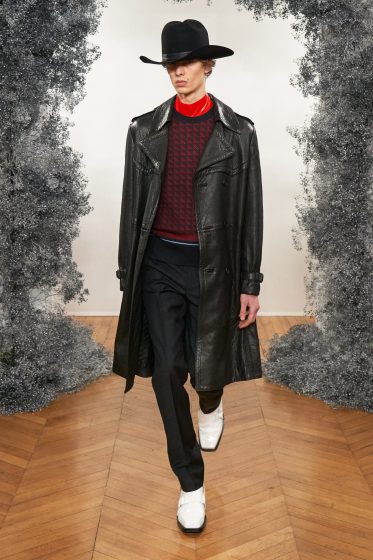 For Dolce&Gabbana and Givenchy, leather is classic. Devoid of change, leather returns to the runways just as it once was — becoming a staple menswear leather trend.
__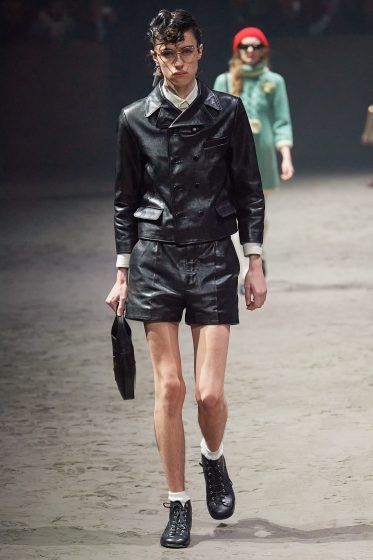 For Gucci, leather is punk, as simple as it looks. The shorts are indeed an intentional way of softening the perception of leather.
__
This change of heart for leather will pave the way for a new form of luxury for menswear. If the saying "fashion lives by two cycles — loudness and quietness" is true, perhaps the next reincarnation of the menswear leather trend will be in the ways of Gianni Versace.
Who knows?
We are offering free Magzter subscriptions to Men's Folio so if you're bored, listless or sick of doing your job, click here to subscribe! 
---