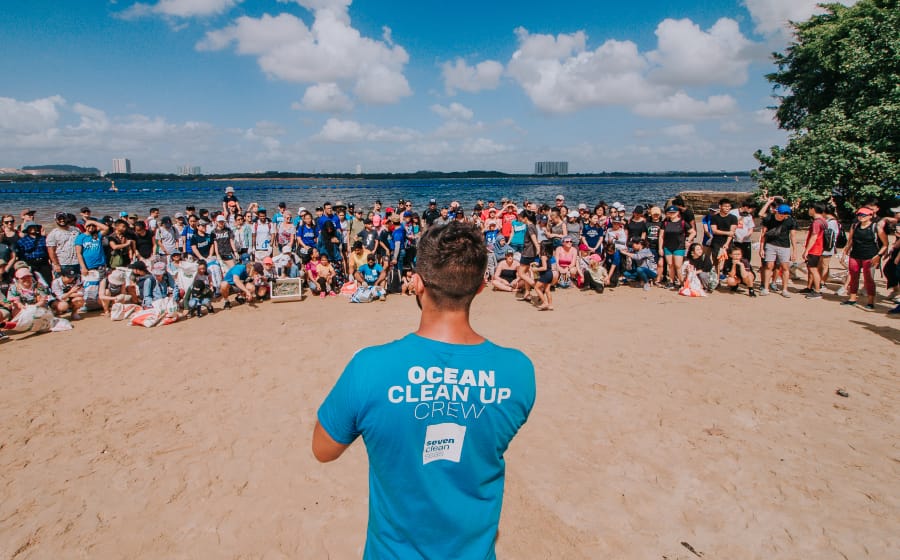 Rubbish is disgusting. Single use straws or single-use-plastic-anything is incredibly irksome. But unfortunately, sustainability and environmentalism doesn't seem second nature to some (seriously?).
While using a reusable anything can only get us so far, Thomas Peacock-Nazil of Seven Clean Seas has a simple solution to a big problem — starting and ending by keeping our beaches clean.
—

Hi Tom! How has Seven Clean Seas changed in the recent two years?
The biggest change was during  the lockdown to be honest.
We have been unable to progress with our community projects so we have pushed the envelope on our projects.
Establishing a team in Bintan was a huge step forward for us and the biggest step forward will be coming in the next few months, so watch this space!
—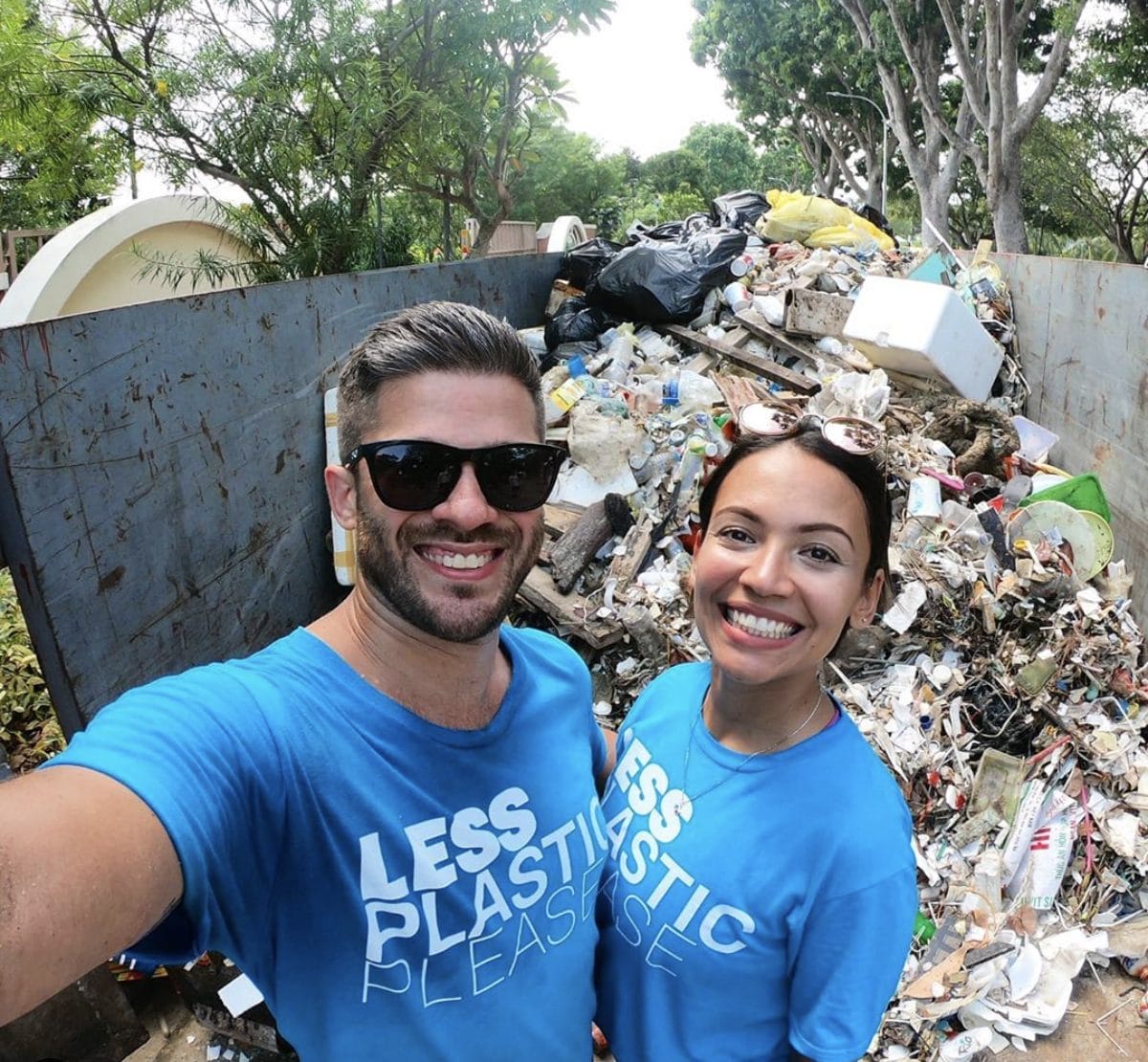 What is your relationship with the ocean and why do you and your wife Pamela care so much for it? Was there perhaps a documentary that inspired you?
Pamela is from Rio De Janeiro, in my opinion the most beautiful city in the world and they have such a connection to the oceans.
She has always cared for them and Seven Clean Seas was a natural move for her.
For me, I am an avid water sports enthusiast who truth be told, only fell in love with all things ocean-related at about 15 years old.
I'm an animal lover who wanted to be a Zoologist as a kid so seeing the damage and destruction caused to marine and bird life was a major motivator too.

There was a documentary though which jet-propelled our need to act and that was A Plastic Ocean. If you haven't seen it already, watch it!
—


How did you gather this community of ocean lovers to clean the beaches up together anyway? Where did you guys start?
Humbly in a word, I never envisaged Seven Clean Seas growing the way it has done.
When we started it was all about local community engagement focused around educational beach cleanup events.
I guess as we constantly read and learned more from scientific papers and reports, that's when we knew we needed to get ambitious.
Having removed over 57,000kg plastic from the marine environment so far, we at Seven Clean Seas are so grateful that it's working out!
—

What do most people not realise about ocean pollution? Is there a small step one can make to stop themselves from being well, idiots who pollute?
Haha, epic question! Firstly, just because you don't see it doesn't mean it's not there and not a huge issue.
The ocean is massive to the point of incomprehension and wherever in the entire world you are, even in the middle of the Great Pacific Garbage patch, you may not physically see it but know it's there.
Not only is it in your food, it's in your water, it's in your beer, and all this damage has happened in just 60 years!
If you like being fertile (yes you read that correctly) and want to avoid all sorts of nasties like cancer then we need to stop it from entering the environment quickly!
79% of all plastic ever made is accumulating in landfills, the environment and the oceans — the latter two of which Seven Clean Seas works on — and that's not changing any time soon.
Here in Singapore, our recycling rate for plastic in 2019 was four percent so put the damn straw down already because it might as well be a loaded gun!
—

How has Seven Clean Seas become international in the recent years?
Having lived in Singapore for nearly eight years, my wife and I started Seven Clean Seas to engage residents here about ocean plastic pollution and our own plastic consumption habits by exposing people to the problem firsthand on our shores.
As things progressed, our knowledge kept growing and it quickly became evident that if we really wanted to have a meaningful and measurable impact, we had to expand beyond Singapore's borders.
So at the end of 2018, we set ourselves with two goals:
1) For Seven Clean Seas to be operational in the seven worst plastic polluting countries by 2025 — China, Indonesia, Vietnam, Philippines, Thailand, Malaysia and Sri Lanka.
2) To create a scalable and sustainable funding mechanism for our activities.
As far as international expansion goes, Seven Clean Seas now run educational and corporate events in Indonesia and Malaysia and recently hired our first team of 22 furloughed staff in Bintan as beach and mangrove cleaners.
The idea is to provide as much social benefit as environmental benefit and to really champion United Nations Sustainable Development Goals like Gender Equality, No Poverty as well as Life Under Water.
For the funding mechanism, we have developed the world's first Plastic Offsetting solution which enables our corporate clients to become plastic neutral and hit ambitious Net Zero targets.
We have clients as far as Germany and are working with one of the major carbon standards agencies Verra to develop the world's first Plastic Standards.
I guess you could say that Seven Clean Seas has become truly international now!
—
How does Seven Clean Seas work with brands like LUSH, Netflix and HP? Is there a dream campaign you'd like to work on?
Our partnerships are so dynamic. Some brands support us via Corporate Social Responsibility events like beach cleanups and education talks for their staff while others like LUSH pushed out a joint education installation storewide which was awesome!
Beyond that, Seven Clean Seas has partnerships with Microsoft and Marina Bay Sands as well as clients who engage us for Plastic Offsetting services.
—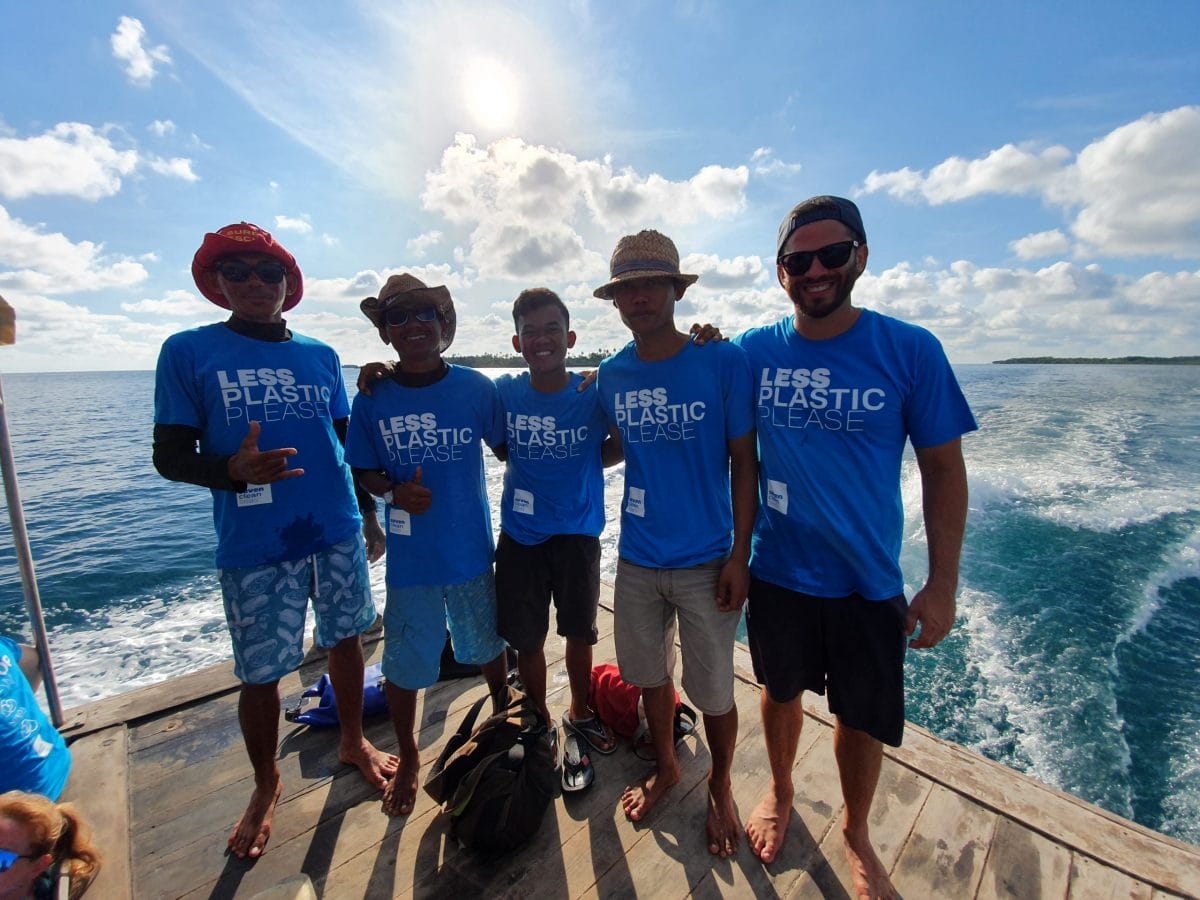 What does plastic auditing and ocean plastic offsetting services mean?
This is when a company offsets their necessary plastic consumption against marine debris recovery.
This is achieved through the purchase of plastic coupons or credits.
An organisation or business can offset a set amount of plastic or look to achieve plastic neutrality status.
Plastic neutral or plastic neutrality is a term used to describe the action of removing the equivalent weight of plastic from the marine environment as is used in annual operations.
The overall goal of plastic neutrality is to achieve a net-zero plastic footprint.
—

Are there any ways to support Seven Clean Seas?
So there are ways to help Seven Clean Seas, if you can come down to one of our events when they start up that's a great place to start.
If you want to do more though you can head over to our website here and we sell a bracelet which with every sale, we commit to removing one kg of plastic from the marine environment.
If you prefer a Zero Waste option, you can subscribe to make us remove plastic on your behalf on a monthly basis.
If you're a company and want to get involved with plastic offsetting or other CSR activities, ping us over an email at here.
And of course, check out our Instagram and Facebook and see what we are up to!
---