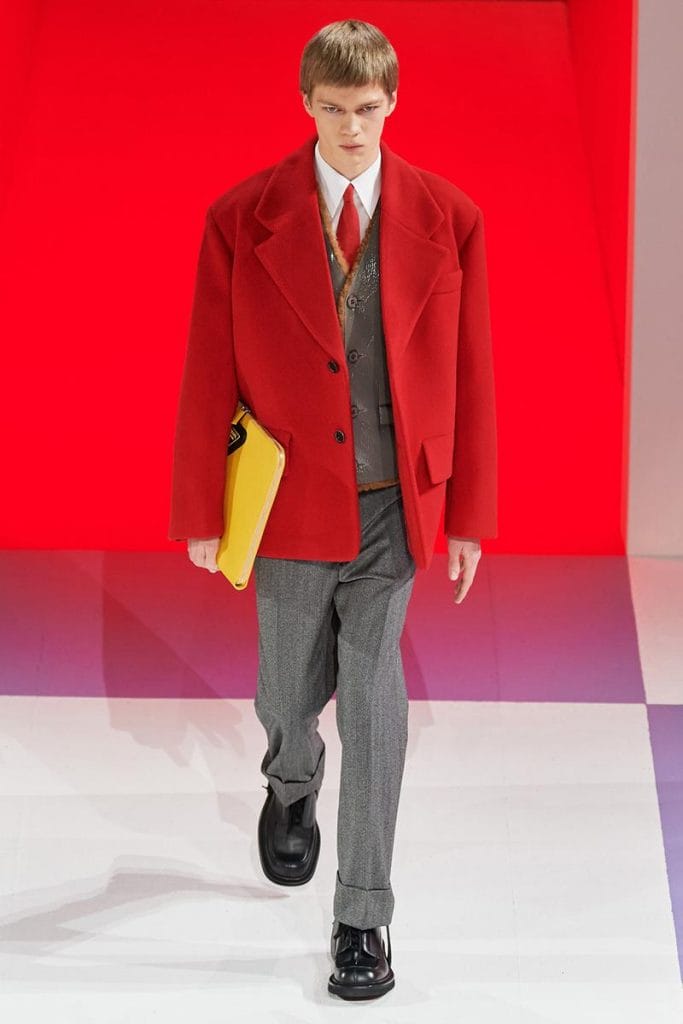 Jon Hamm as Don Draper in the hit Tv series Mad Men — perhaps the starting point for the biggest Fall/Winter '20 menswear trend.
It's well considered that one should never underestimate the brilliance of a great tie. The plethora of styling options that comes with a simple fabric wrapped around your neck is one too many — hence its position as an essential accessory for any men's wardrobe which has in turn, made it one of the biggest fall/winter '20 menswear trend.
With modern iterations surviving decades of trends for close to a century, it's hard to imagine what menswear would be like without it. Would menswear at Prada even be Prada without it? 
Despite its heavy presence on the runway which has cemented it as one of the biggest Fall/Winter '20 menswear trend, ties are often placed out of the topic of a great casual outfit. They're often associated with the imagery of formality — think white-collared 9 to 5 attire, or a funeral.
It's one of the many reasons why it's hardly don on the streets anymore, especially not in cities such as Singapore where the weather suffocates at every hour of the day.
_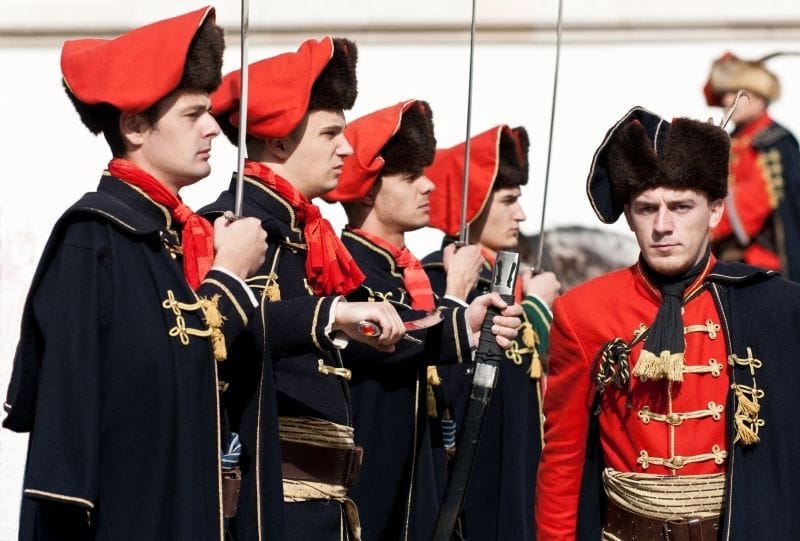 Croatian soldiers and the invention of the neck tie. 
It's quite rational that its reputation remains that way. After all, ties originated as part of uniform attire during its early inception.
The Thirty Years' War in France was thought to be the origin of the tie, where King Louis XIII hired Croatian soldiers who wore a cloth around their neck as part of their uniform. It wasn't until the early 1920s would a New Yorker, Jesse Langsdor, patent the modern interpretation that remains till today.
_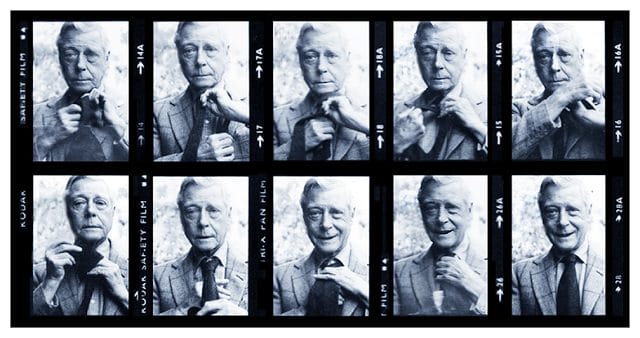 The Duke of Windsor tying a Windsor knot 
From there, the tie became the gentleman's essential. The 1930s saw wider and larger ties, with the popularisation of the Windsor knot famously created by the Duke of Windsor himself in 1936.
The idea of a tailored suit finished with a necktie became a normality — even when worn on screen, on stage or as the biggest Fall/Winter '20 menswear trend.
_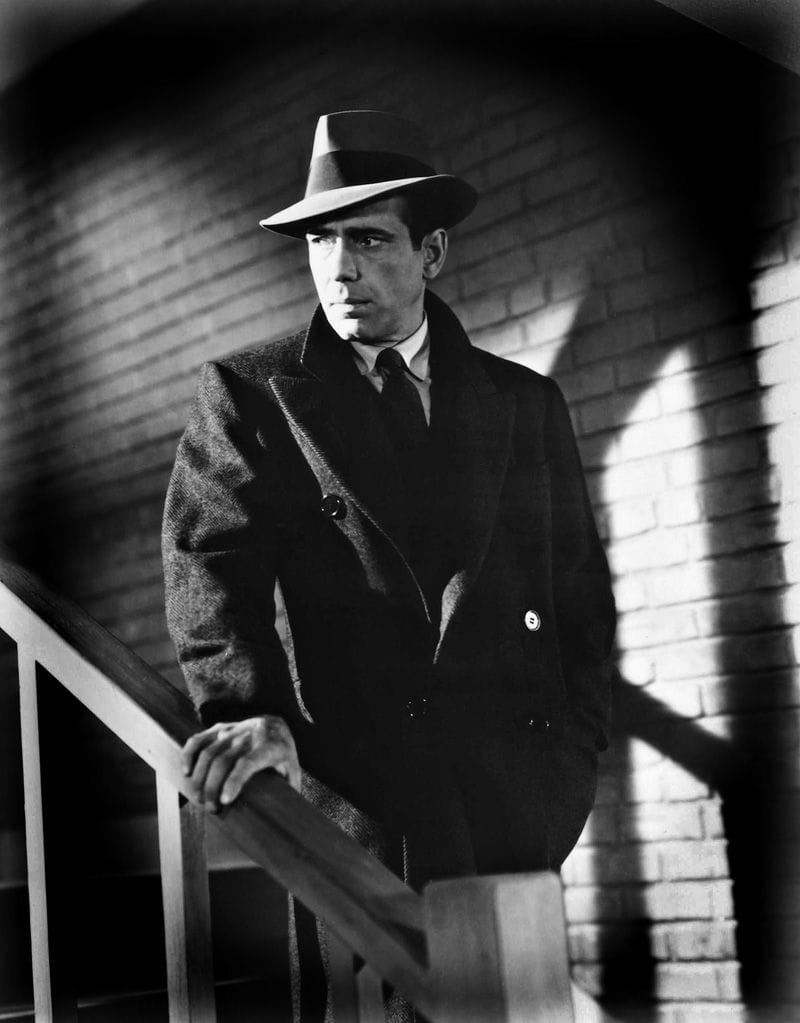 Film noir styles often depicted a fedora and a black tie .
It also became a staple accessory of choice for early 1940s to late 1960s film noir thrillers. If you're not one to watch the ghost of cinematic past, picture Don Draper from Mad Men and you're probably thinking of his black silk tie.
The slim design was popular then, and popular again today.
According to the trends of Fall/Winter '20 where tailoring returns with a twist, the best way to elevate your outfit is with a tie.
If you belong to a small pool of people who have a handy collection of ties, you're in luck. If not, it might be time to reconsider your conclusions on them — they deserve better.
_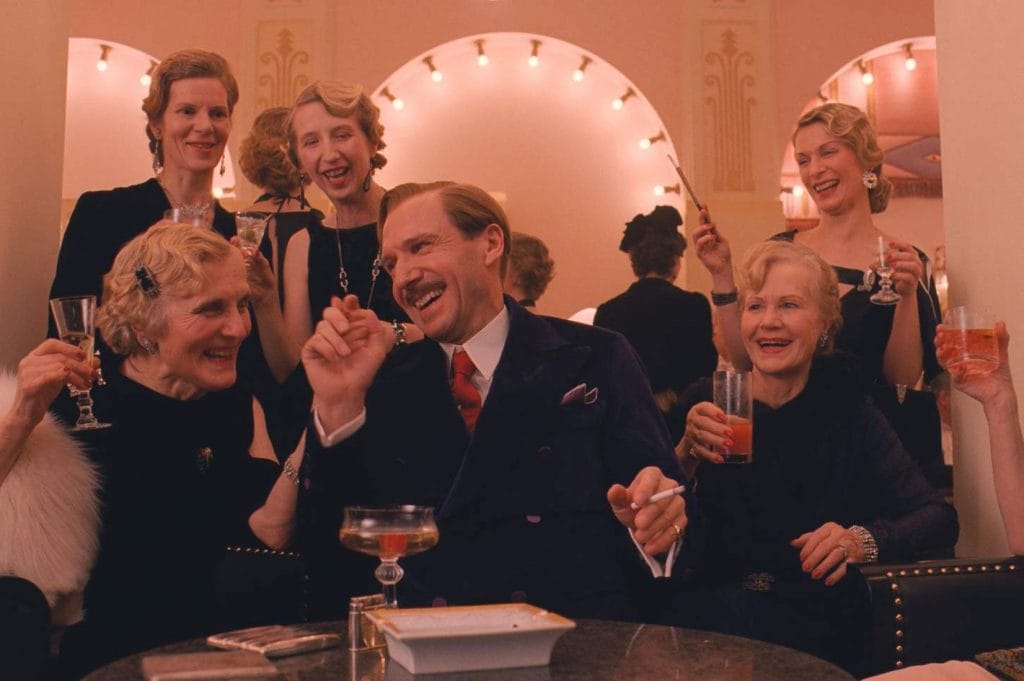 Scene from The Grand Budapest Hotel.
Think printed ties tucked underneath your sweater for an effortless preppy revival, or a chunky one that brings to mind the outfits of a deranged Wes Anderson character.
The possibilities when it comes to the biggest Fall/Winter '20 menswear trend are truly endless.
Below, we pick out some of the best ties from the upcoming season so that your next purchase will truly be at ease.
_
Prada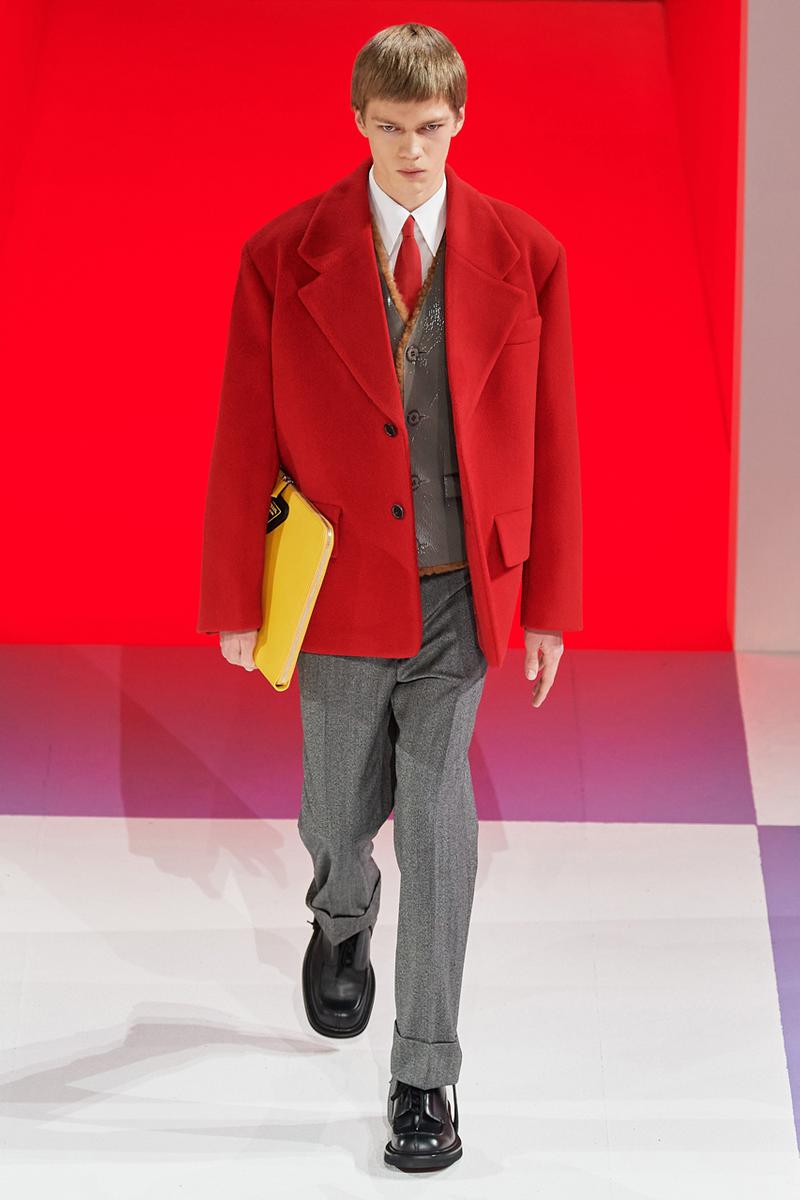 A tie to go along with the colour of your jacket — according to Prada, why not? Match the colour of your tie to different pieces of your outfit for a dual tone look that's absolutely modern.
_
Dior Men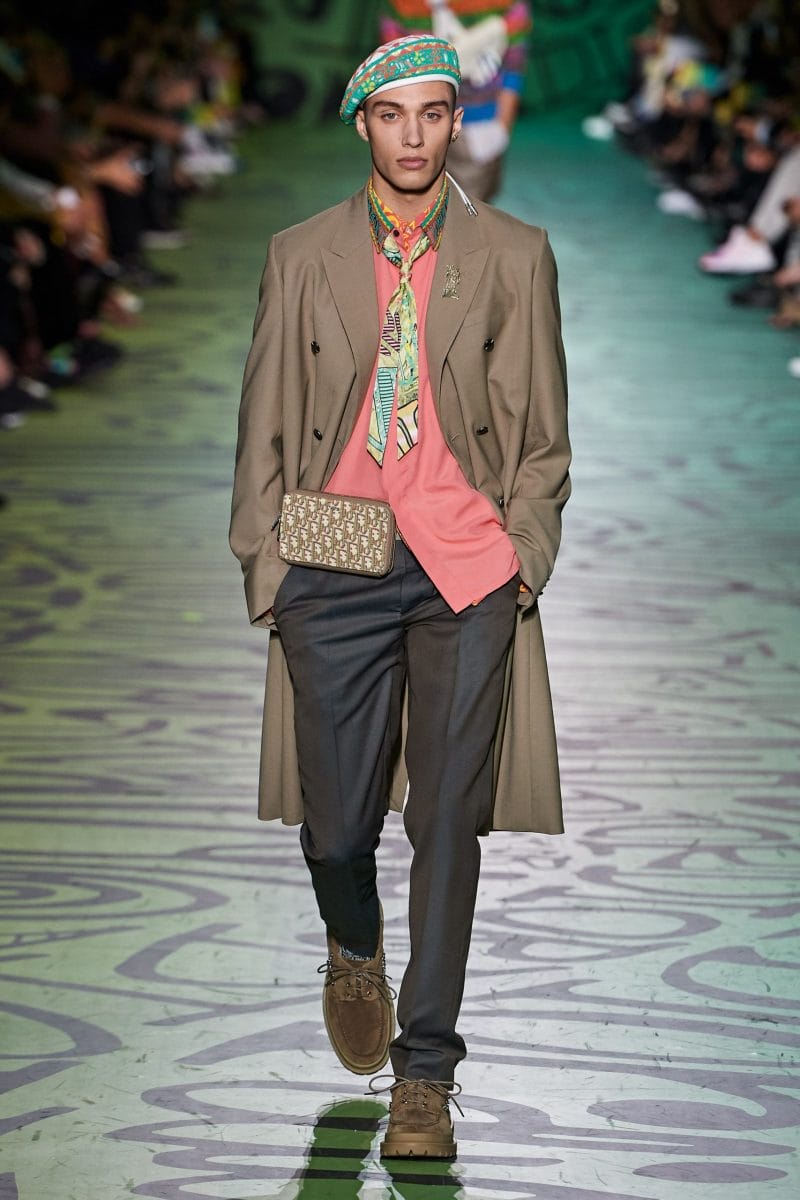 Prints, prints and more prints. For Kim Jones at Dior Men, a tie should only be worn if it's in silk, it's silkscreen printed, and it's worn as if you just woke up with a hangover
_
Ermenegildo Zegna XXX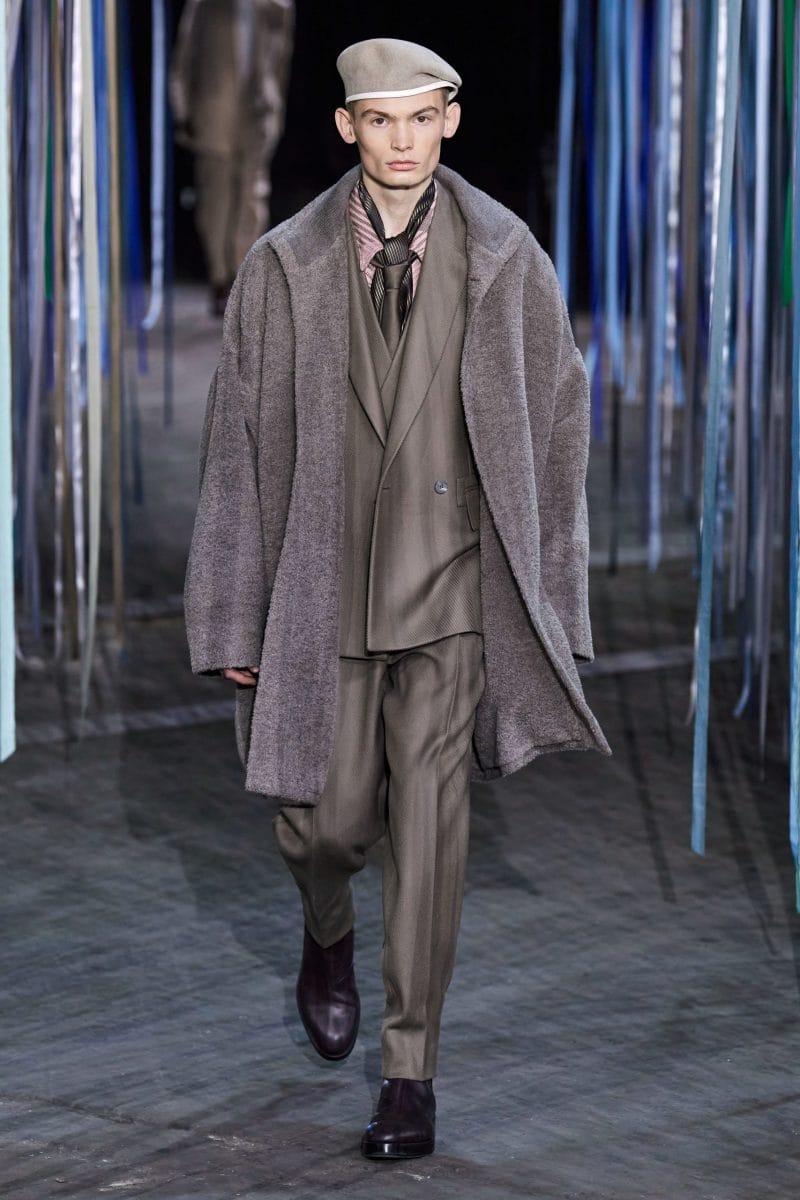 Ties to hide amongst the many layers of your outfit? It's chic, but only if you pair the same materials as your outerwear. If you've not noticed already, pairing of materials and colours is what makes a tie appear modern and sleek.
_
Hermès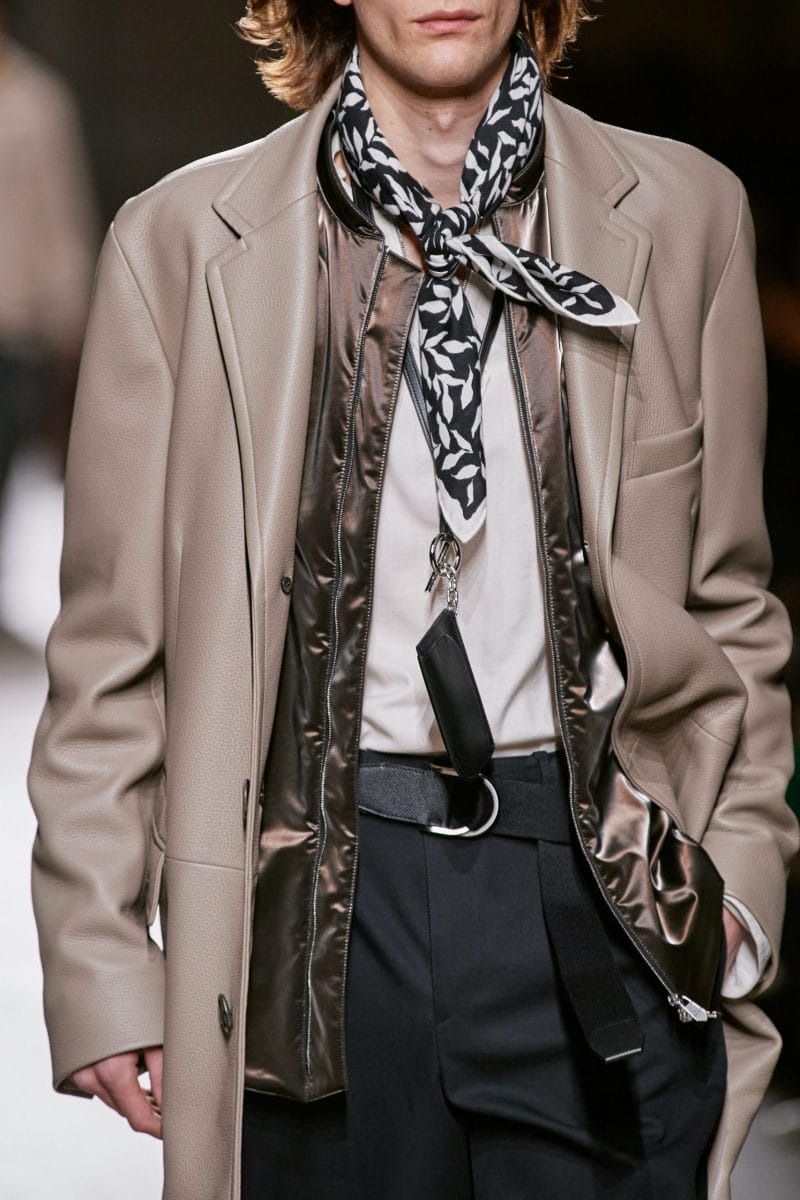 A bandana is technically still a necktie, so if it's the weekend and you've got one hanging around, pair them with a slightly oversized outfit and the rest is history.
You'll never think twice of donning it again.
_
Gucci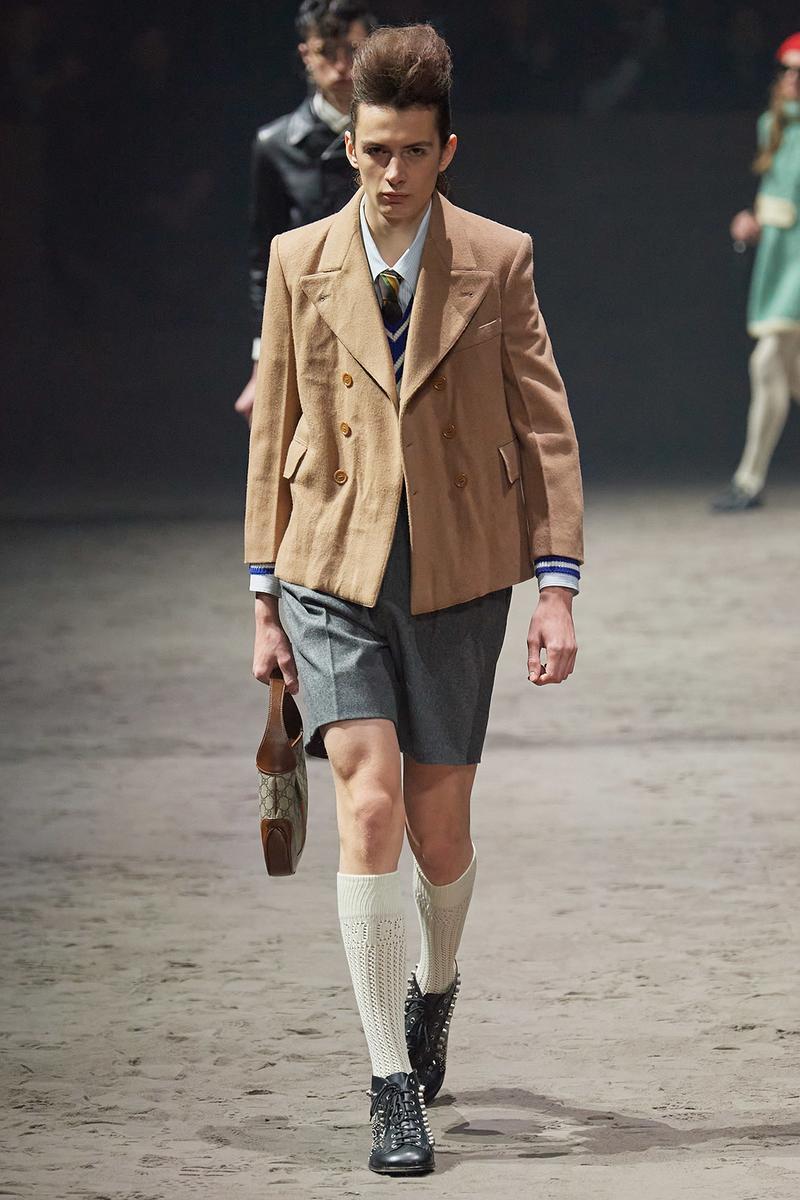 The tie screams peekaboo, as if the main focus is simply just its knots. Pair a tie down with any sweater and you'll be in for the return of the preppy trend.
Not the biggest Fall/Winter '20 menswear trend but still one nonetheless.
_
Louis Vuitton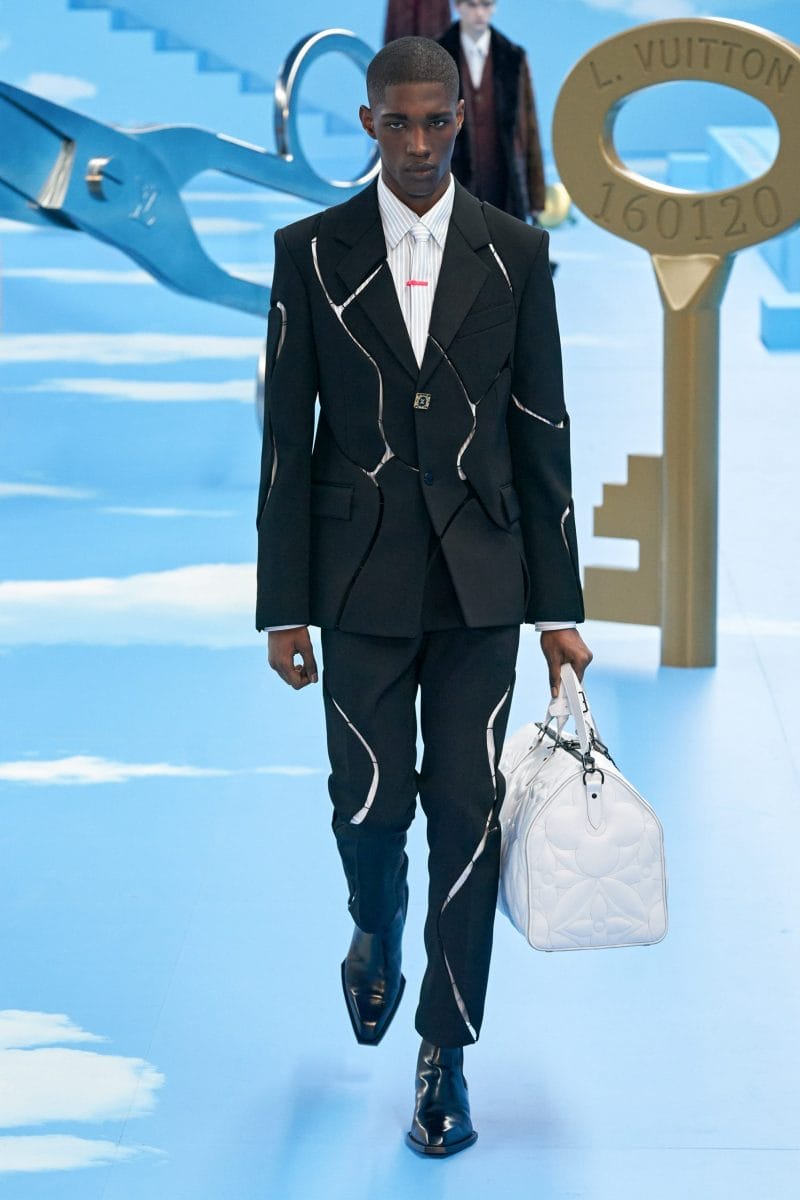 Zip ties as tie clips? Sure, only if you've got a subversive outfit to go along with it. We recommend pairing the tie to your shirt for the zip tie to stand out.
_
Dolce&Gabbana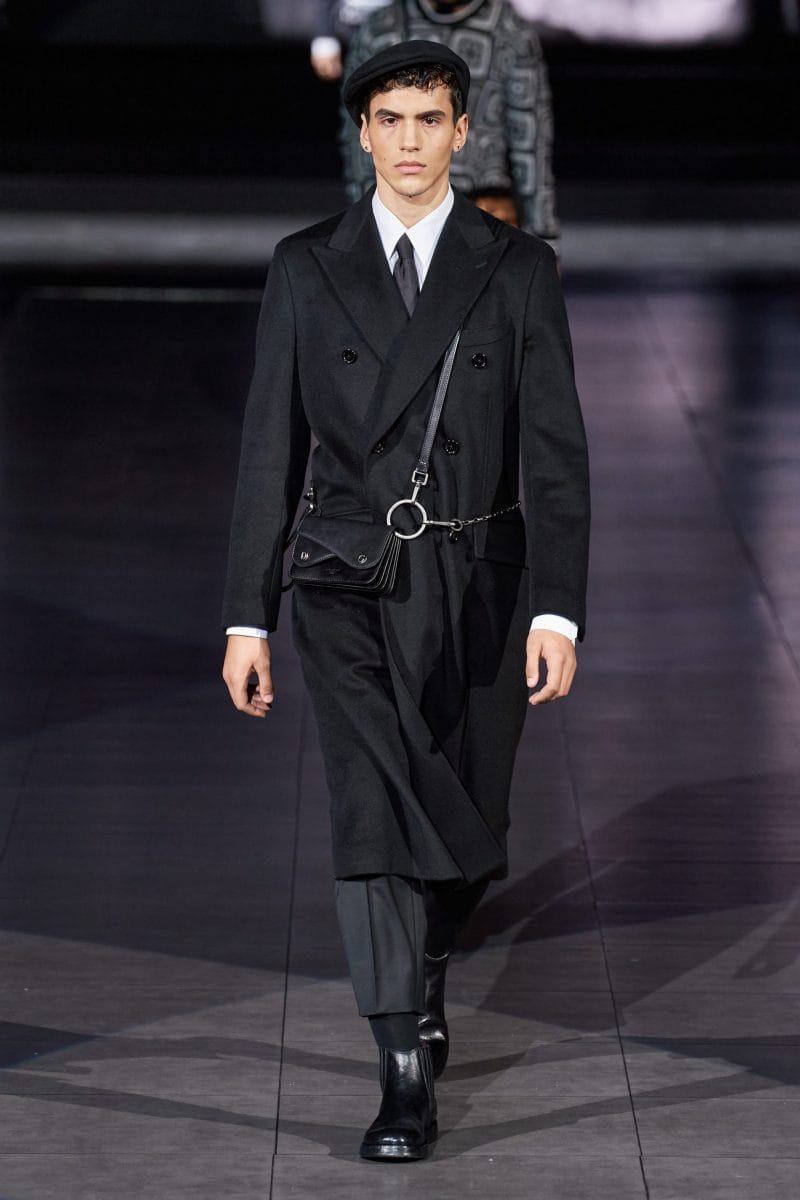 Surely we've seen this already, but it's such a great look it'll never go out for style. If you're not one for trends, pick out the classic slim black tie.
---