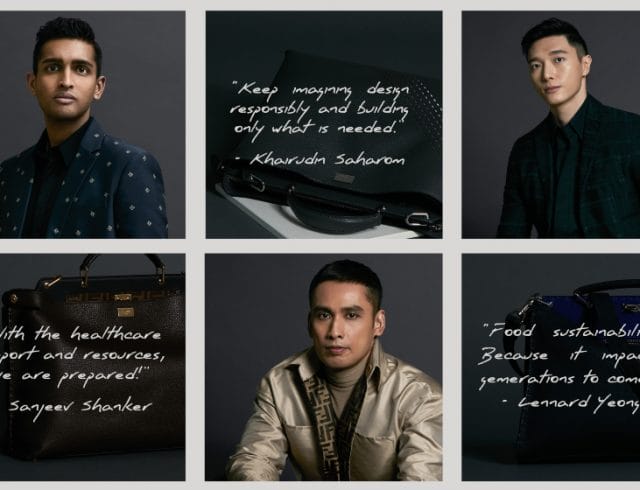 Meet Sanjeev Shanker, Lennard Yeong and Khairudin Saharom — our three July '20 cover personalities who have been thoughtfully, truthfully and tactfully reshaping the world around them one action at a time. 
—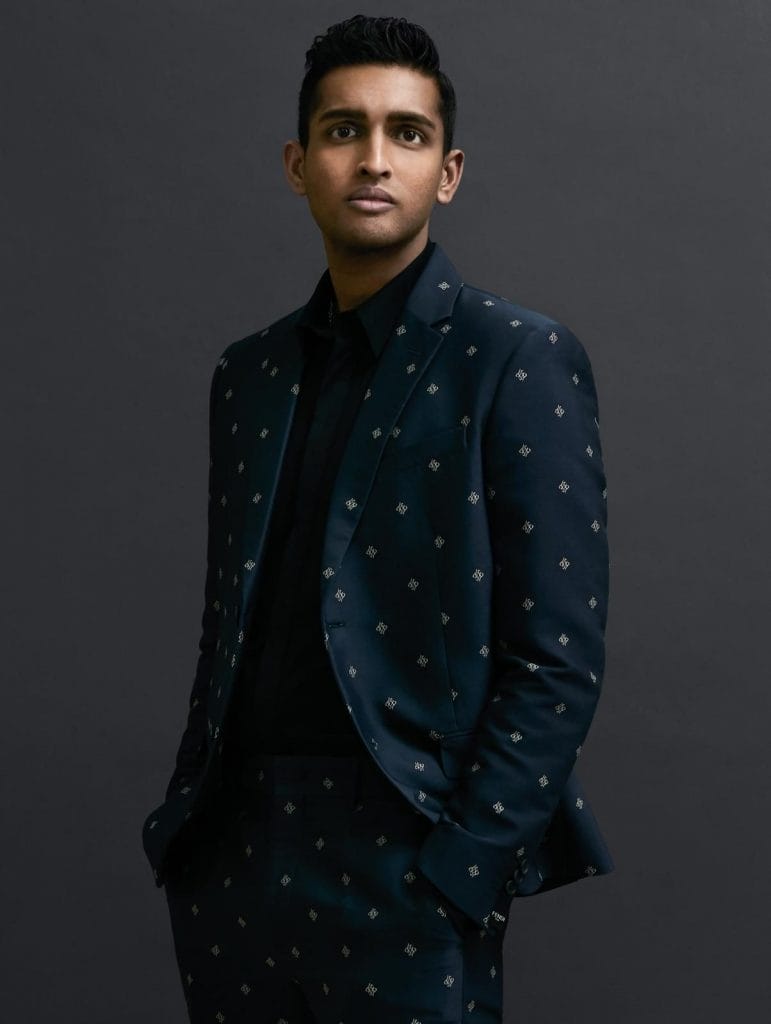 Sanjeev Shanker — The Emergency Physician Putting Himself On The Medical Front Line
After the government enforced the Circuit Breaker — Singapore's version of a lockdown — human interaction have been kept minimal where possible over the past few months. Yet for Sanjeev Shanker, contact with humans skyrocketed no thanks to his profession — an emergency physician or a doctor to the layman.
The last time we met Sanjeev in January, he made a statement that struck us. 
"I started (as a doctor) wanting to save the world, but now I feel happy saving one life at a time." 
Although circumstances have drastically changed over the past five months, his ethos remains steadfast. 
"Even though I have an administrative duty of looking after large numbers of patients during this pandemic, I still treat each patient as a unique individual," shares Sanjeev who shuttles between a public hospital's emergency department and a Community Care Facility. 
"Each patient remains my priority; we ensure they receive the best medical care and cannot afford to let even one patient slip through our fingers."
A majority of the patients housed at the care facility are migrant workers whose livelihoods are thrown into turmoil as work came to a grinding halt. The initial spike in community transmission within dormitories saw Sanjeev deployed onsite. 
It proved to be a challenging time, both physically and mentally for Sanjeev and his fellow doctors.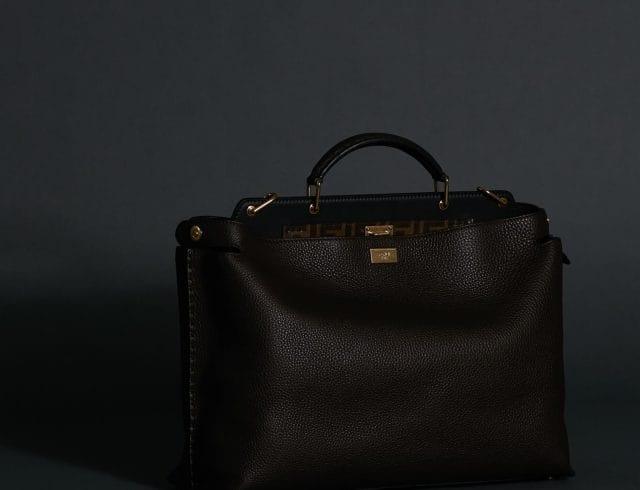 "With the healthcare support and resources, we are prepared!"
Fendi Peekaboo leather bag.
"We were outfitted in full Personal Protective Equipment while under the sun and saw close to 100 cases a day," recalls Sanjeev. "There was also the fear of contracting the virus and spreading it to our families."
Despite the challenging conditions, Sanjeev persevered as the saying goes, "Tough times don't last, tough people do." 
Just as we found ways to keep our sanity in check during the Circuit Breaker, so did Sanjeev. "I used to hit the gym regularly but since it was shut down, I've been playing computer games with my wife and indulging in her baking."
Though he has yet to reflect on his contributions on the front line of the crisis, Sanjeev was humbled by the overwhelming support for healthcare workers. Food donations from restaurants and cafes kept their stomachs full but it was the gestures and thoughts that warmed their hearts during this trying period. 
"I hope the public continues to treat us (healthcare workers) with kindness and respect even after the crisis is over. Hopefully, it is not temporary."
More importantly, Sanjeev hopes the public remain cautious even as the country gradually eases into recovery phases. After witnessing the devastating effects of the pandemic, his apprehension is rightly justified. 
"We are barely past the starting line. There is still a marathon to run," he poignantly notes. "I can't wait to hit the beaches and theme parks too but the time is still not right."
This period of closure has forced industries and individuals to adapt to digital connections as physical ones needed to be reduced, the healthcare sector followed aptly. 
"We need to leverage technology to bring healthcare directly to the homes of our patients. Telemedicine and home visits have come into the spotlight during this pandemic." 
View this post on Instagram
The term "new norm" has been regularly mooted as various landscapes changed. Some embrace the idea wholly while others are quick to dismiss it. However, Sanjeev feels it has yet to be properly established given the current outlook but he is optimistic for a better tomorrow. 
"Things are still constantly evolving, but I hope it is palatable for everyone and helps us develop into a safer and more civilised society."
As one reflects on the impacts of the pandemic thus far, one cannot help but think of what the future holds. 
The effects of the pandemic will continue to be felt months or even years later, but that should not hold us back as we prepare ourselves for the future with hopes of a better tomorrow. 
"The essential ingredients to building resilience is being prepared for the unexpected and unimaginable."
"I am grateful that Singapore has the economic resources and medical preparedness to deal with it. We still have much to learn and improve on going forward. Let us not take our comfort, security and wellbeing for granted. They are something we have worked hard for as a nation."
Sanjeev Shanker is wearing a Fendi wool jacket, cotton shirt and wool pants.
—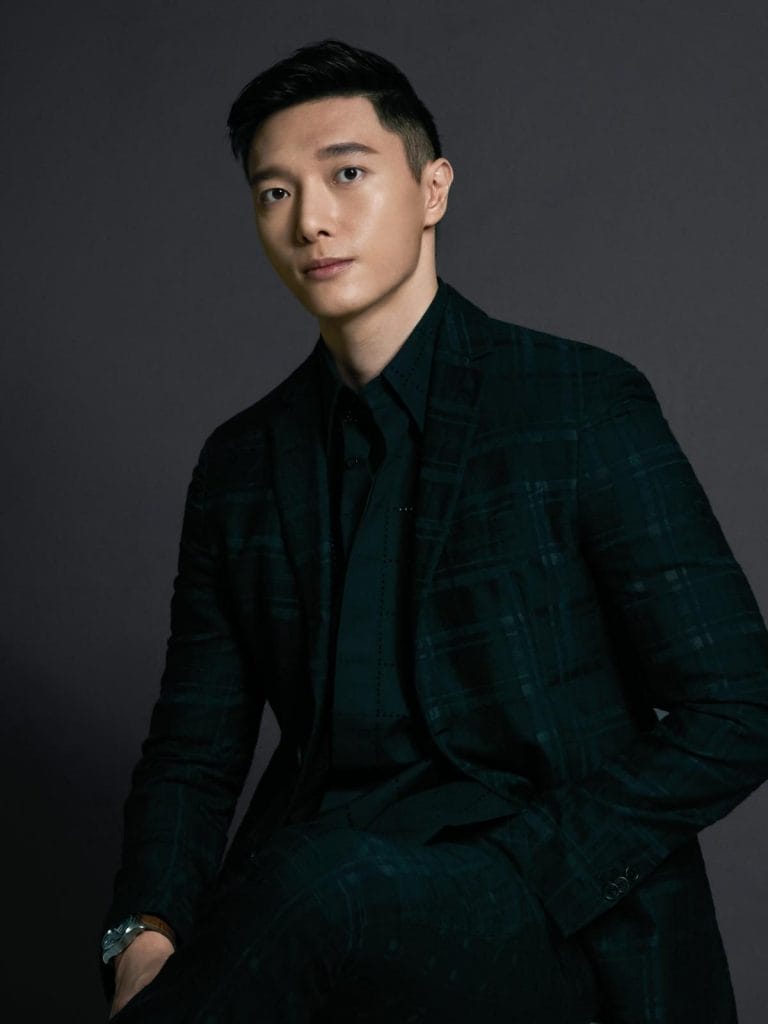 Lennard Yeong —  The In-house Chef Championing Sustainability
Hit up "Lennard Yeong" on Google and one will notice that his social profiles tell two different tales.
One highlights his experience with various engineering machinery while the other is filled with images of mouth-watering dishes. The former is his LinkedIn (he confesses it is neglected) while the other his Instagram profile. Of course, he has since ditched his profession as an engineer for his True North — a chef.
Being a chef may look glamorous — especially coming in as runner-up in the prestigious MasterChef Asia culinary competition — but it is no secret how challenging the Food & Beverage industry already is. 
Competition is fierce — there is pressure from rising rental, labour and ingredient costs. The complication of the Circuit Breaker compounded to make matters worse, which led to some businesses folding as a result.
A business model that most restaurants operate on is running on tight cash flow and the issue was brought to light when the ensuing financial crisis hit. 
"To think that a restaurant that has made its name over years of success could crumble after being closed for two months doesn't make sense," notes Lennard Yeong. "Unfortunately, I do not have a solution to it but I feel the industry should think about it."
"I'm grateful that I still have a job and my family and I are safe during the Circuit Breaker but I can't say the same for my friends in the industry," reflects Yeong as we probed about his experience while cooped at home. 
"Their livelihoods were impacted in various ways and I was worried for them."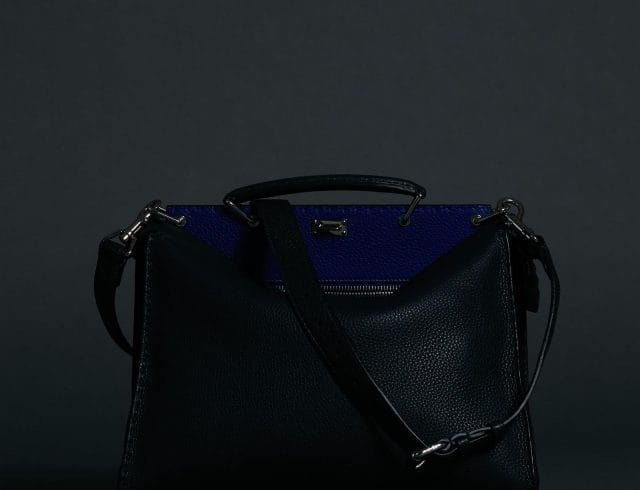 "Food sustainability. Because it impacts generations to come."
Fendi Peekaboo leather bag.
This worry spurred Lennard Yeong to help the industry in whatever ways he could — advertising on his Instagram profile was an example. Even though he noted his undertakings were not big, it was the collective efforts from other notable personalities that helped. 
Throughout the Circuit Breaker, influencers would take media jobs from restaurants as a way to advertise their offerings. 
"I took such (media) jobs in the past, but I would specify the amount of food to deliver so that wastage can be minimised," shares Yeong as the topic shifts to a cornerstone of his culinary principle — sustainability. 
Unsurprisingly, the concept of sustainability may feel daunting to some, given its multifaceted nature. 
"Reducing food waste is one simple method of food sustainability. Even the transportation of food is considered an aspect as well. To me, it's about being conscious of your consumption habits."
Reducing single-use plastics and cutleries is often encouraged yet people still subconsciously request for them even when ordering take-outs. This is where education has an important role to play. 
"The key is to help them to understand and adjust their mindsets so they will be conscious of these little things," notes Yeong. 
Another pretext is using biodegradable food containers. "Unfortunately, Singapore does not have the necessary landmass to biodegrade wastes and everything is incinerated. Besides, producing such containers requires more energy," Yeong pointed out.
Simple as they seem, adopting them wholeheartedly and consciously might prove more challenging for some. 
"Sustainability is not about making a huge change overnight, it is about making small incremental changes because they add up to something bigger."
"Food sustainability impacts the generations to come. If we do not change our consumption habits, generations to come might have very little to choose from. It is about being conscious so that we protect the world of the future".
Not surprisingly, learning to cook from home is one form of sustainability as well. Look through Lennard Yeong's Instagram account and one will find it peppered with cooking videos. 
"You're reducing carbon emission and plastic boxes when you cook at home," Yeong highlights. 
"At the same time, I enjoy teaching to cook as well." Unsure of where to begin one's cooking adventure? Yeong advises on the essentials of a pantry and equipment. 
"Eggs, rice, noodles, cheese, butter, and oils form a good pantry while a good non-stick pan, a sharp knife and an instant-read thermometer are the equipment I recommend."
The Circuit Breaker may have been a trying period but Yeong is grateful for the skills he has learnt.
"I took away skills that will stay with me for years to come. Ultimately, there are always opportunities to pick up skills no matter which phase you are in your life. You just have to dedicate time to it." 
Looking forward, he acknowledges the uncertainties that lie before us.
"I would like to go back to the mental state where I do not have to be constantly worried. A simple cough now can make you incredibly uncomfortable as compared to a year ago," shares Lennard Yeong. "This new norm mentally prepares people for readjustments. No one knows the timeline of the virus and we cannot operate on the presumption that it will be fine after a certain date."
Lennard Yeong is wearing a Fendi linen-blend jacket, cotton shirt and linen-blend pants.
—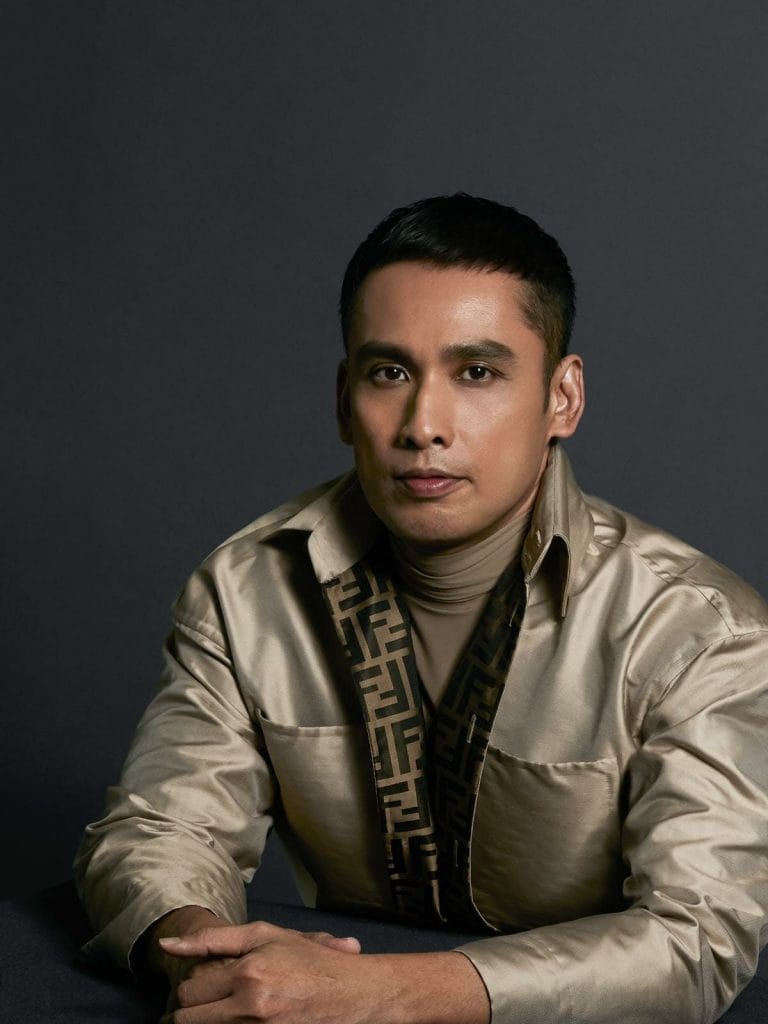 Khairudin Saharom — The Architect Making Sustainability Flexible
In the ever-changing landscape caused by the pandemic, having the flexibility to navigate circumstances and difficulties proves to be an invaluable asset.
Khairudin Saharom, an architect by profession can attest to its importance. "I am a firm believer of Peter Cook's Archigram where flexibility is key. This idea is especially pertinent during this era where we have seen stadiums converted to quarantine centres."
However, one has to understand that flexibility is just another cog in sustainable design. People have the misconception that they do not have a role to play but that is untrue. 
"We are essentially designing ecosystems and the individuals within it need to be educated of the roles that they play," Saharom stresses. "The ecosystem itself has to be sustainable as well, that is the depth of thinking required."
Despite the complexity of the idea, Saharom was quick to comment that sustainable design can be easily grasped even though it is a broad spectrum. 
Once again, education is key and the onus is on the creatives to ensure the flow of knowledge is done. "In my line of work, it is my responsibility to encourage clients to think sustainably and introduce sustainable ways into a client's design brief."
"During my years in the industry, the attitudes toward sustainability has improved, the pandemic has helped it as well. Simple concepts such as cross-ventilation are more acceptable now as opposed to wanting to be in air-conditioned spaces." 

"Keep imagining design responsibly and building only what is needed"
Fendi Peekaboo Leather Bag.
Adapting to the unknown future may pose a different set of challenges to Saharom and fellow designers. There is the aspect of designing with the pandemic at the back of their minds as well.
 "The lines between work, play and life are blurred out by the crisis. The flexibility that I highlighted needs to be in place to allow for seamless transitions, " shares Saharom. 
Telecommuting and working from home have ushered new discussions of design spaces. Architectural elements might need a revamp and rethink so that one's space and environment can be transformative. "Moving forward, we need to think about worst-case scenarios. What if war or a technological disaster happens?"
Just as Lennard Yeong took away valuable skills during this period of Circuit Breaker, Saharom sharpened some of his. 
The disconnect between people has forced him to develop his verbal communication skills as much of his work relies on sketches to convey ideas to clients and colleagues. A period of standstill encouraged discussions to certain processes as well. 
"The pace in Singapore is very fast, but the pandemic has forced a slowdown which is good."
As a Muslim, a change in this year's Hari Raya Aidilfitri celebrations took on a profound meaning for him. "Personally, I felt it was a very effective Eid celebration. Eid is about forgiveness — giving and receiving. People are more focused about what is crucial and essential to the occasion," Saharom points out. 
"Donations were reported to increase this year as opposed to last year which is good, giving to help the less fortunate." 
Looking at it as a whole, there was a certain element of sustainability. There was less travelling involved and food wastage was kept minimal as extravagant feasting was reduced.
For every experience, one can look for the silver lining. 
For some, the Circuit Breaker meant disruptions but to others, it was a perfect opportunity for reflection and soul-searching. 
"Everyone will begin to think within a common frequency after this crisis. The pandemic affects everyone in the world as it does not discriminate between race or status. The idea of inclusivity and living in a community where people are aware of each other without prejudice is something to look forward to." 
"It opens our eyes to certain fault lines. When we live with convenience or face fewer hardships, we forget about fault lines in the community. People become aware of these issues, which is a silver lining for me."
"I am optimistic that a vaccine will be developed, it's just a matter of time. By then, the new norm will be an old norm. I'm hoping this new norm is temporary because it would be sad if it was permanent. The way this pandemic has moved people is something I'm thankful for and hopefully, we can move forward with valuable lessons learnt."
—
Photography Cher Him
Styling Wilson Lim
Grooming Zoel Tee using NARS and Kevin Murphy
Styling Assistant Manfred Lu
Outfits Fendi 
This story first appeared in the July '20 issue of Men's Folio Singapore.
---