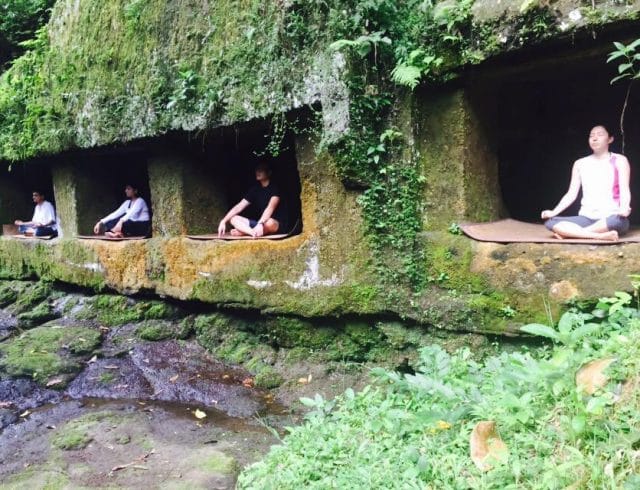 If you've clicked into this story, you're probably a Zoomer — the new-age human who goes "what took us so long to establish virtual meetings?" But have you considered that this might be another form of "technological stimulation" that is turning your brain into mush?
While we don't need to tell you about the downsides of constantly being plugged in (distraction! narcissism! depression! S3Ep8 of Black Mirror!), you might still be experiencing some form of stress, anxiety and confusion — even after the Circuit Breaker has lifted.
Don't think that lifting weights at the gym or going all "Top 10 Recipes by Gwyneth Paltrow" will help though because according to Anastasia Ling of Re:Well Rebels, it's a combo of what happens internally and externally.
View this post on Instagram
"Optimal health is not an absence of disease but it is when you are internally and externally in balance. Much like how tai-chi talks about the microcosm within our bodies being aligned with the macrocosm of our external environment which in turns, helps us to achieve balance in our health and well-being."
"There are qualitative and quantitative measurements of optimal health. Let's take a common condition – gut issues where experiences come in varying degrees."
"Let's say you are constantly bloated and gassy after meals which disrupts your quality of life day-to-day. Now, rank it on a scale of 0-10, with 10 being extreme discomfort. This is a qualitative assessment based on how you feel and it can be matched with a detailed quantitative medical gut test to see what offending gut bugs or other conditions that might be causing the discomfort."
"After a healing protocol, you can re-assess if you are in a more balanced state via the qualitative measurement of whether the level of discomfort you feel has dropped to a two or three or even zero; and the quantitative measurement where you can take a gut test again to compare against the earlier test to see if there is marked improvement in the results," says Ling.
—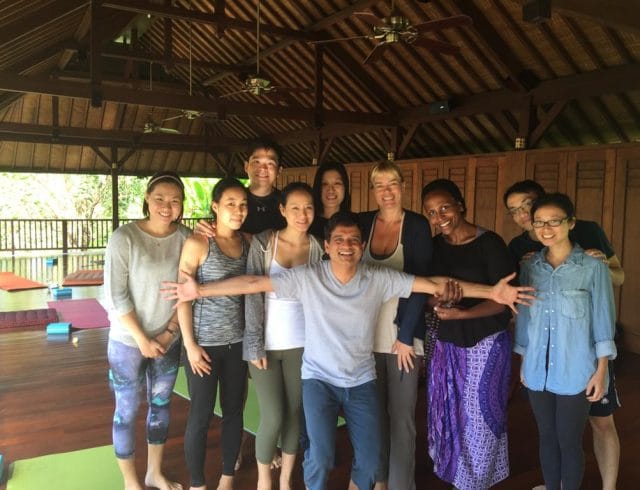 While simply booking a flight out to a wellness retreat might seem like a distant thing in the future, enter A Day With Subba — a one day silent retreat at home programme developed by the Ubud-based mindfulness practitioner in partnership with Re:Well Rebels.
Focusing on silence as a tool that helps one with come to terms with urgent decisions to be made with respect to life and work, and choices that will shape your future, this retreat is the culmination of Subba's 15 years of the annual practice of silence and solitude itself.
"The power of silence combined with meditation, immersion in nature, keeping to a fruit only diet help raise inner awareness and facilitate deep inner work. Imagine taking the most important decisions at work standing on a noisy road?"
"Taking care of the body grows brain cells and generates endorphins, which in turn helps strengthens the mind. Working the mind helps us stay the course on taking of the body and also make the best choices about life. In a way this is like asking, when I drive should I attend to the road or the car?"
If you have the time to go on this silent retreat at home programme, click here! If not, below, six everyday tips from the guide that Master Subba has bestowed unto us (sorry folks, wellness practitioners have to eat too!).
—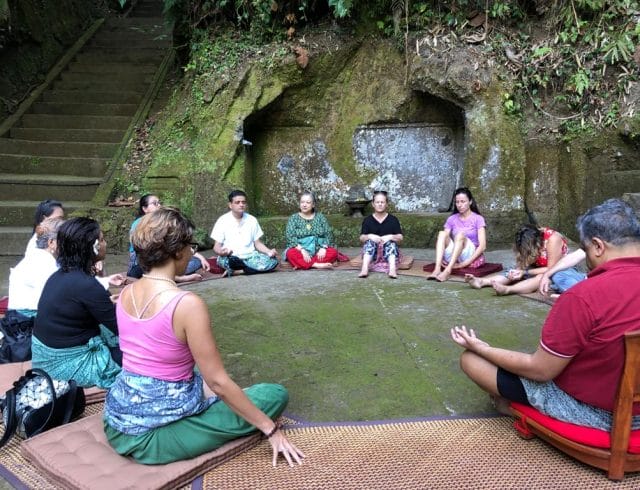 Master Subba practices at BeingSattvaa in Ubud Bali, a place he says epitomises the Balinese philosophy of "Tri Hita Karana" aka the three principles of living a balanced life — balance within, with each other and with the community. 
1. Start each day by drinking a glass of water in solitude and light a candle or lamp. "Taking three deep breaths and then, three soft breaths, and finally watching three breaths is a practice we can all do. A practice of silence is mental detox." So, take a few deep breaths and say a prayer if need be to connect your heart and soul to the dedication of yourself to the very day.
2. Take three meals a day — preferably using fresh ingredients with nothing spicy as "this helps get the best of the practice."
3. Find some time to spend in nature. "Close your eyes and listen to the sounds; close your ears and watch the sights; close your eyes and ears and just enjoy the sensations. Most importantly, take your time to explore, observe and become aware. Hang out with nature — remember today is "nothing to do" day", suggests Subbas. Don't bring your phone either to snap pictures. Yes, even if there's a chance you'd meet an otter family.
4. If you're game enough to journal, Subbas recommends doing so regarding things or people you feel gratitude towards or the intentions you have for your future self. "Remember to be honest with yourself and to not bother about limits."
5. "Short meditation sessions where you reflect on your intentions, visualise them, and visualise reading them to your loved ones." Subbas recommends a 30-minute session that can be done open or close eyed.
6. Lastly, surprise yourself. "Engage in any creative exercises you like to do — write an essay, a poem or a story on a topic of your choice; sketch, collage or just do some colouring. You may listen to music, if you wish, during this time to aid your creative activity or you can spontaneously choose a book  from your home library or kindle. Read the pages you feel called to read."
"A practice of silence is mental detox. Just like when we do a physical detox, we learn many tools of staying clean in body, we will learn many ways to stay clean in mind – meditation, time with nature, journaling and more."
—

---
RELATED ARTICLES