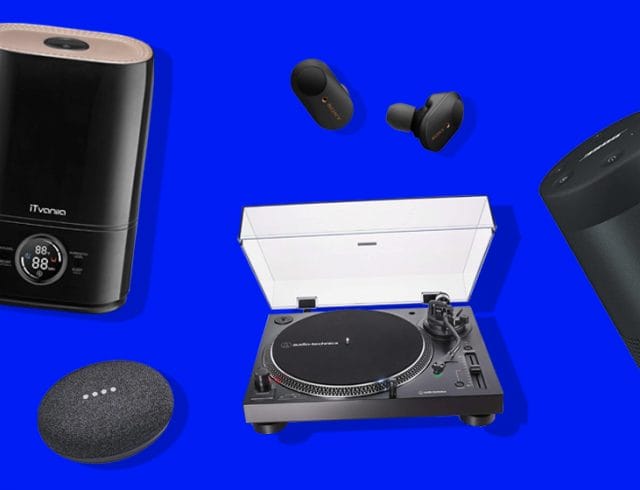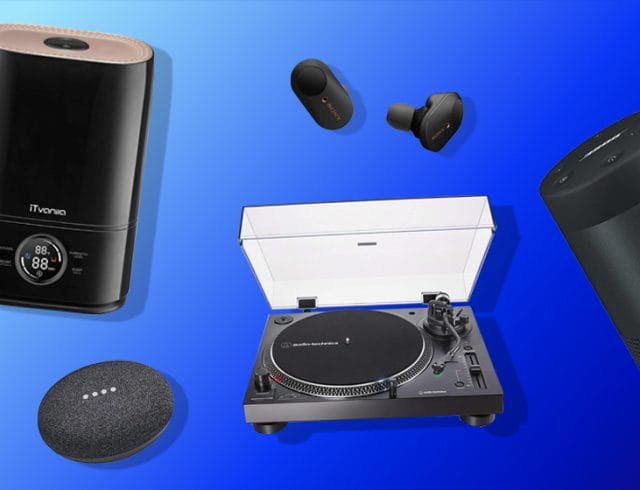 Ah, Amazon Singapore tech gadgets aka the stuff of every nerd's wet dreams. However, we must profess that we don't know much about technology other than well, what works and looks good.
You can't quiz us either on things either like AC load lines, half wave rectifiers or load regulations (there's only one kind we know).
Instead of trying to sell you things that sound like the child of Elon Musk and Grimes, we're here to convince you to cash out some fun gadgets instead — just in time for the weekend.
—
Editor-In-Chief Wilson Lim

Nintendo Switch Console, S$499: I have not owned a gaming console since secondary school (it was a PlayStation 1), these days I play mindless puzzle games on my mobile phone.

Mobile games are extremely annoying because I almost never follow through with all the distractions from text and email notifications.
Hence, I would like to play on a gaming console where I can just conveniently not see my phone.
Purchase here: https://amzn.to/2YSh6pi
—



iTvanila Cool Mist Humidifier, $84.76: These days, there are just too many occasions I fell asleep without applying body lotion in an air-conditioned room and scratching myself all over from the dry scaly skin the next day.

I've been told a humidifier is the solution to my problem and this sleek machine will make a beautiful addition in the bedroom.
Purchase here: https://amzn.to/2YVVxE4
—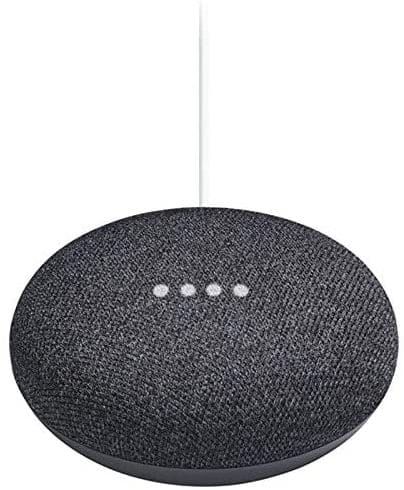 Google Home Mini, $55.90: The personal assistant to end all personal assistants, and just with a simple command of "Hey Google".

It also solves my personal conundrum of needing to check my phones' notification without having to look at it — I have to finish reading everything but I seem to be able to mentally check out much easier when it comes to voices, both human and android.
Purchase here: https://amzn.to/3iAcI6e
—
Digital Editor Bryan Goh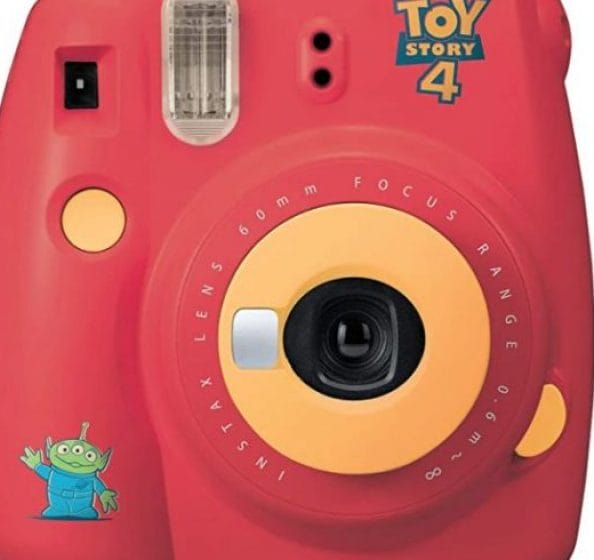 Fujifilm Mini 9 Toy Story 4 Instax Mini, S$232.78: Oh, the joy of shooting on film and wondering what atrocities you've accidentally captured!
I'm super big on analog photography (fun fact: I'm not a big fan of digital imaging) and I think it's high time to replace my old Instax Mini which is falling apart.

Plus, this one has the cute aliens from Toy Story on it. Who doesn't find it disgustingly adorable?!
Purchase here: https://amzn.to/2YX0rky
—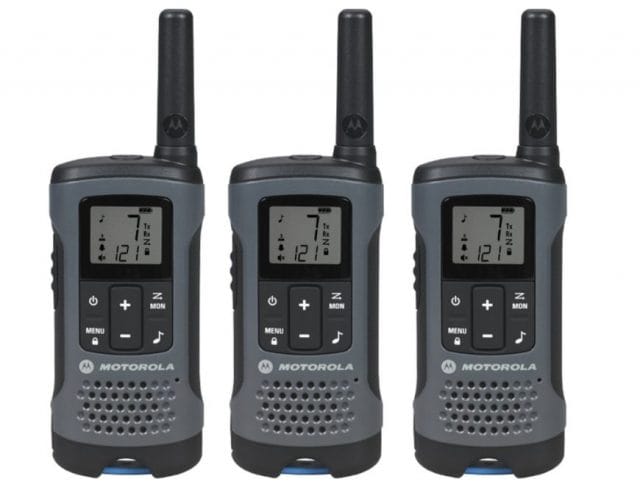 Motorola T200TP Talkabout Radio, 3 Pack, S$147.60: My friends either call me Bryan or the slightly mentally unhinged guy you can rely on to spy on you when you're on a date. 

I have this twisted fantasy of commiting espionage (be it the vanilla or extreme dangerous kind) and I think this set of three talkabout radios will fulfill it nicely.
Next up, finding a van with a satellite dish and a control panel alongside an non-suspicious looking pen that has a tip lined with poison!
Purchase here: https://amzn.to/3iqakyU
—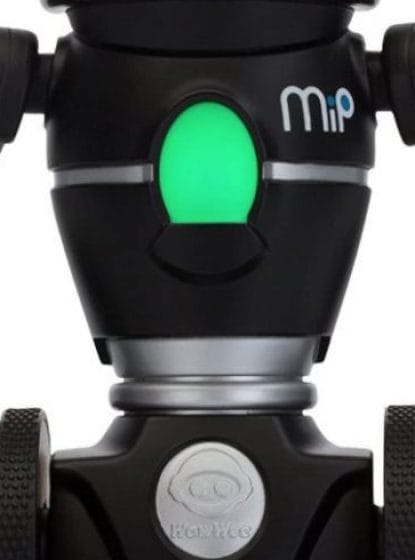 WowWee MiP the Toy Robot, S$49.99: It responds to hand gestures, talks to you and you can drive it around your house as a personal messenger! 

I don't think I'll really use it for its tech-y properties but I'll probably just treat it like an action figure.
Beep boop beep boop.
Purchase here: https://amzn.to/3dSFR9a
—
Associate Watch & Features Editor Asaph Low


Bose Soundlink Revolve Bluetooth Speaker, Triple Black, S$249: For those who work better with ambient music, consider a bluetooth speaker.
The Bose Soundlink Revolve Bluetooth Speaker not only pumps out your favourite beats at home, it doubles up as a sleek piece of furniture that you can impress your guests with. 
Purchase here: https://amzn.to/3dSEQ0z
—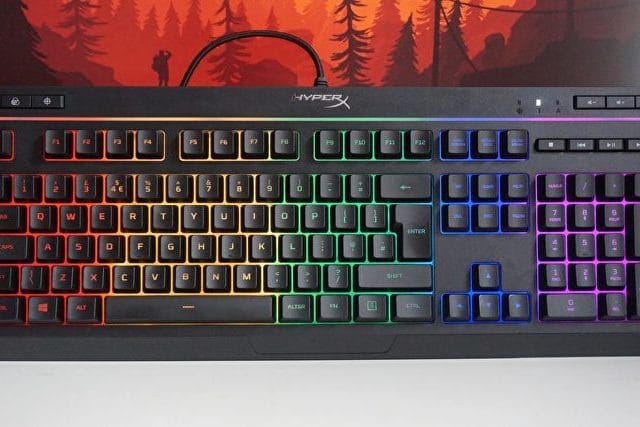 HyperX Alloy Core RGB, S$70.28: HyperX's Alloy Core RGB keyboard is designed to allow one to work in silence while they are either churning out reports or blowing up enemies online.
Its spill proof design is welcome in case your cat decides to tip your glass over.

Purchase here: https://amzn.to/31RtAQ3
—


WACACO Nanopresso Portable Espresso Maker, S$109.99: WACACO Nanopresso Portable Espresso Maker brings portability and convenience to you with a travel friendly sized coffee maker.
Simply pop in a compatible pod and you will have coffee with a push of a button — quite nifty if you are taking morning hikes or would prefer to save on cafe variants.

Purchase here: https://amzn.to/3eUUDNL
—
Associate Art Director Izwan Abdullah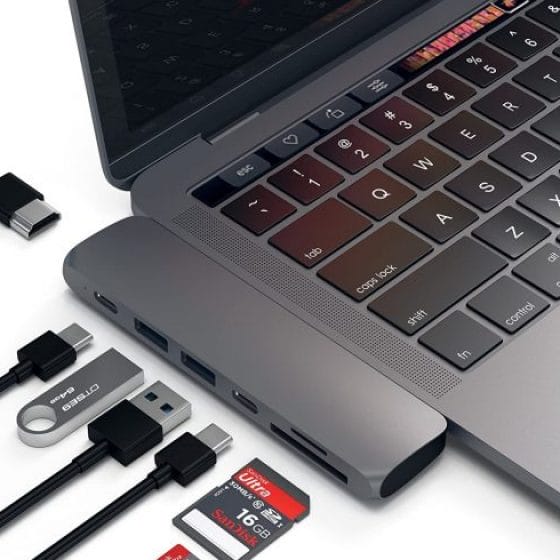 Satechi Aluminum Type-C Pro Hub Adapter With Thunderbolt 3 (40Gbs), S$143.99: Why spend hundreds of dollars on multiple dongles for your new Macbook Pro when you can get one that does everything?
Purchase here: https://amzn.to/3gkmozK
—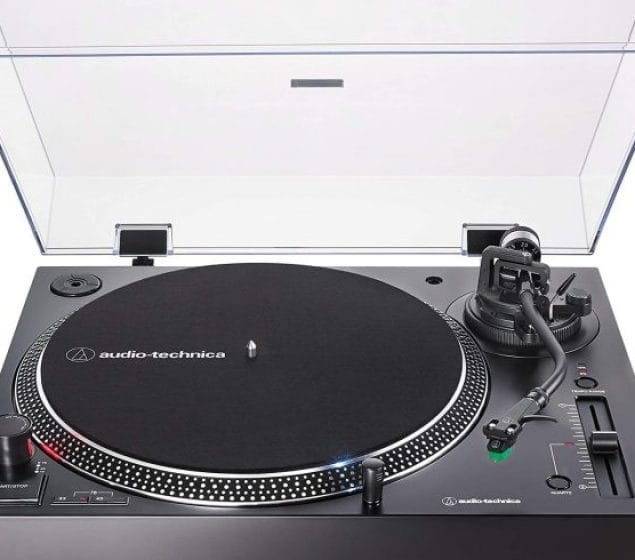 Audio-Technica AT-LP120XUSB-BK Direct-Drive Turntable, S$699.99: Before you audiophiles bash me, hear me out. As much as I think that vinyls are amazing, I also think that they take up too much space and that might not be sustainable for the long run.
The Audio-Technica AT-LP120XUSB-BK digital vinyl player not only plays actual records, but it also works as an analog to digital converter. You also have the option of plugging in your USB to play digital files as well.
As Hannah Montana once said, "You got the best of both worlds."
Purchase here: https://amzn.to/38p1QTY
—



Sony WF-1000XM3 Wireless Noise Cancelling Headphones, S$274.52: The Sony WF-1000XM3 Wireless Noise Cancelling Headphones is critically acclaimed for a reason.
Not only does it boast a HD noise cancelling technology, the headphones can last up to 24 hours with a quick 10 minutes charge.
I'm seriously considering giving up my AirPods for this beauty.

Purchase here: https://amzn.to/38mbVkF
—
Fashion Stylist & Writer Manfred Lu

Audio-Technica ATH-M40x Professional Studio Monitor Headphone, S$115.20: Let's face it, headphones are ridiculous.
In the world of wireless audio-technology, these massive objects are completely inconvenient; until you realise your pricey AirPods are light years behind these headphones when it comes to audio quality.
This affordable pair from Audio Technica is good enough for any audiophile — designed for professional use but perfect for all music lovers. 
Purchase here: https://amzn.to/3eWGMGW
—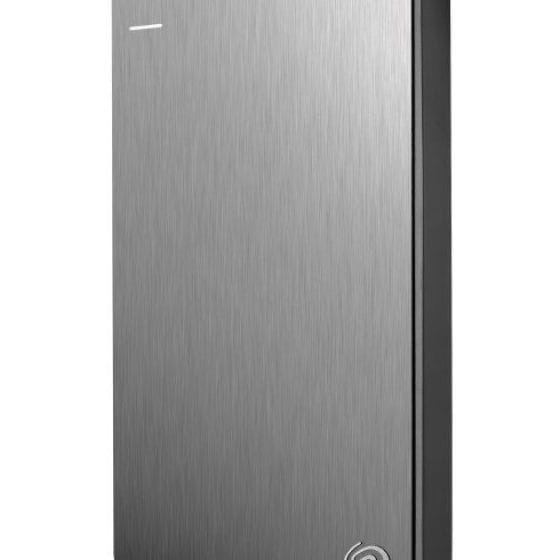 Seagate STGX4000400 Portable 4TB External Hard Drive HDD, 4TB, S$145.02: While we're often used to cloud-based storage such as Google Drive and Dropbox, you might want to reconsider its use to save the environment.
These virtual storage spaces actually leaves a dirty environment footprint, and is more harmful to the environment with its use of fossil fuels to cool massive servers across the globe.
So just be old-school and get yourself a hard drive.
Purchase here: https://amzn.to/3ipwbq6
—

Cassette Tape to MP3 Converter, S$36.52: In case you don't already know, cassettes are slowly becoming the next vinyls.
Frank Ocean released re-issued cassettes of his 2016 album, Blonde, while even Lady Gaga has her new album out in cassette as well. If anything, you need a cassette player for sure.
So here's one that plays and converts at the same time. Because let's be real, you're never going to actually play it the way you should.
Purchase here: https://amzn.to/2YXdi6h
Every item featured has been independently selected by our dedicated editorial team. Things you buy through the links above may earn us a commission.
---