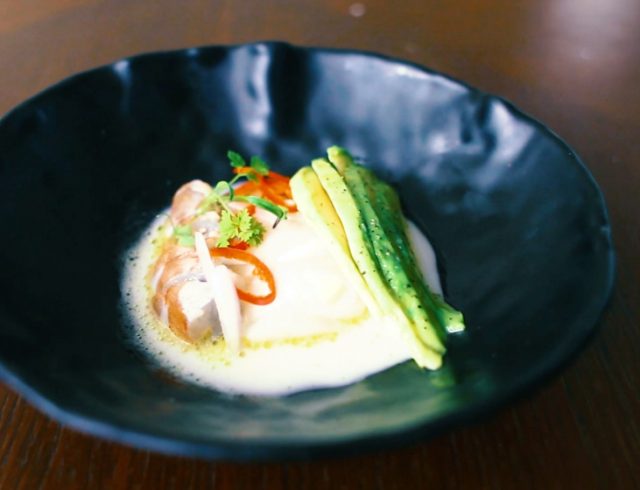 Welcome to Chef's Secret; a video series where we've managed to strong arm a coterie of Singaporean chefs (hey guys, we're friends right?) to reveal their kitchen secrets. For the second post, we have Chef Fernando from Preludio to reveal his Shellfish and Tomato Water Ceviche — an option that is available on the restaurant's delivery menu.
—

—
Ingredients (garnishing and the base)
2 pieces of scallops
2 pieces of prawns
1/2 a piece of julianned shallots
A stalk of fresh coriander
1 whole avocado
20ml of extra virgin olive oil
—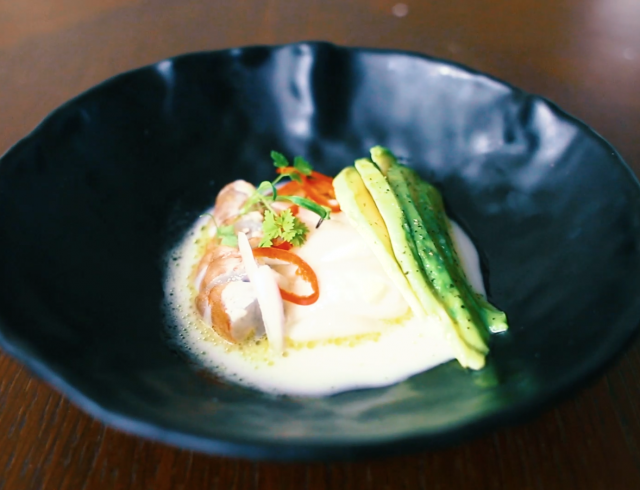 —
Leche de tigre
Lemon juice
Lime juice
250 grams of fish trimmings
1 piece of seedless fresno chili
1 coriander root
1 purple onion sliced
1 yellow onion sliced
200ml of fish stock
25 grams of sugar
Salt to taste
Mix all the ingredients together and marinate overnight, blend at high speed for 2 minutes and pass through a very fine sieve. Keep chilled.
—
Tomato Water
300 grams of roma tomato
200 grams of datterini tomato
Salt
A stalk of basil leaves
Blend the tomatoes with salt till smooth, infuse with basil and pass it overnight through a cloth. To finish, soak the shellfish in the leche de tigre for an hour and plate it by drizzling the tomato water and extra virgin olive oil over it. Garnish with shallots, avocado and coriander.
If you have an aversion to knives, the thought of putting a dish together on your own or if you're just lazy, order from Preludio here https://order.preludio.sg/en_SG/.
---