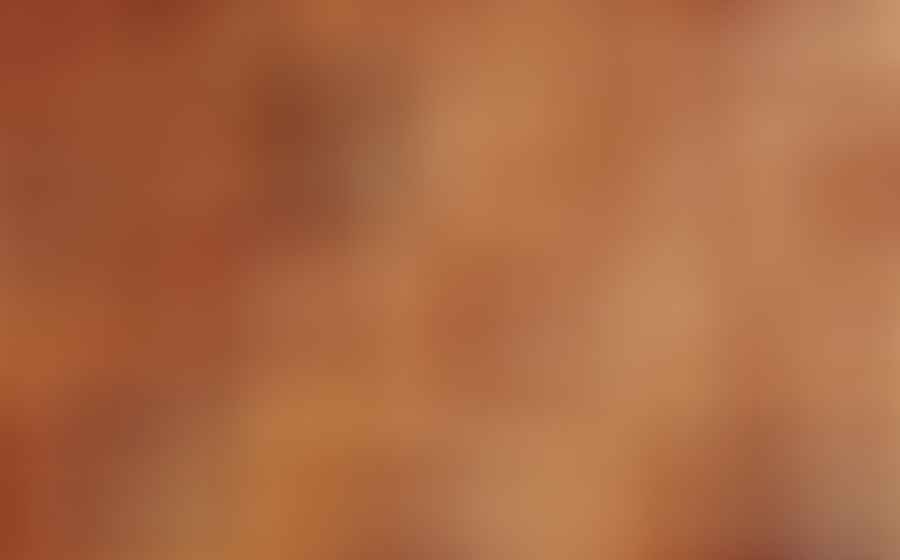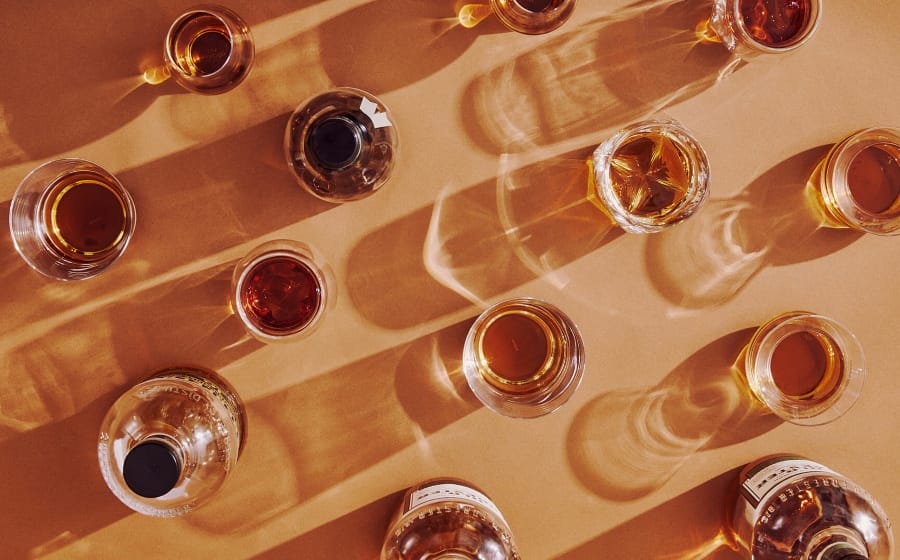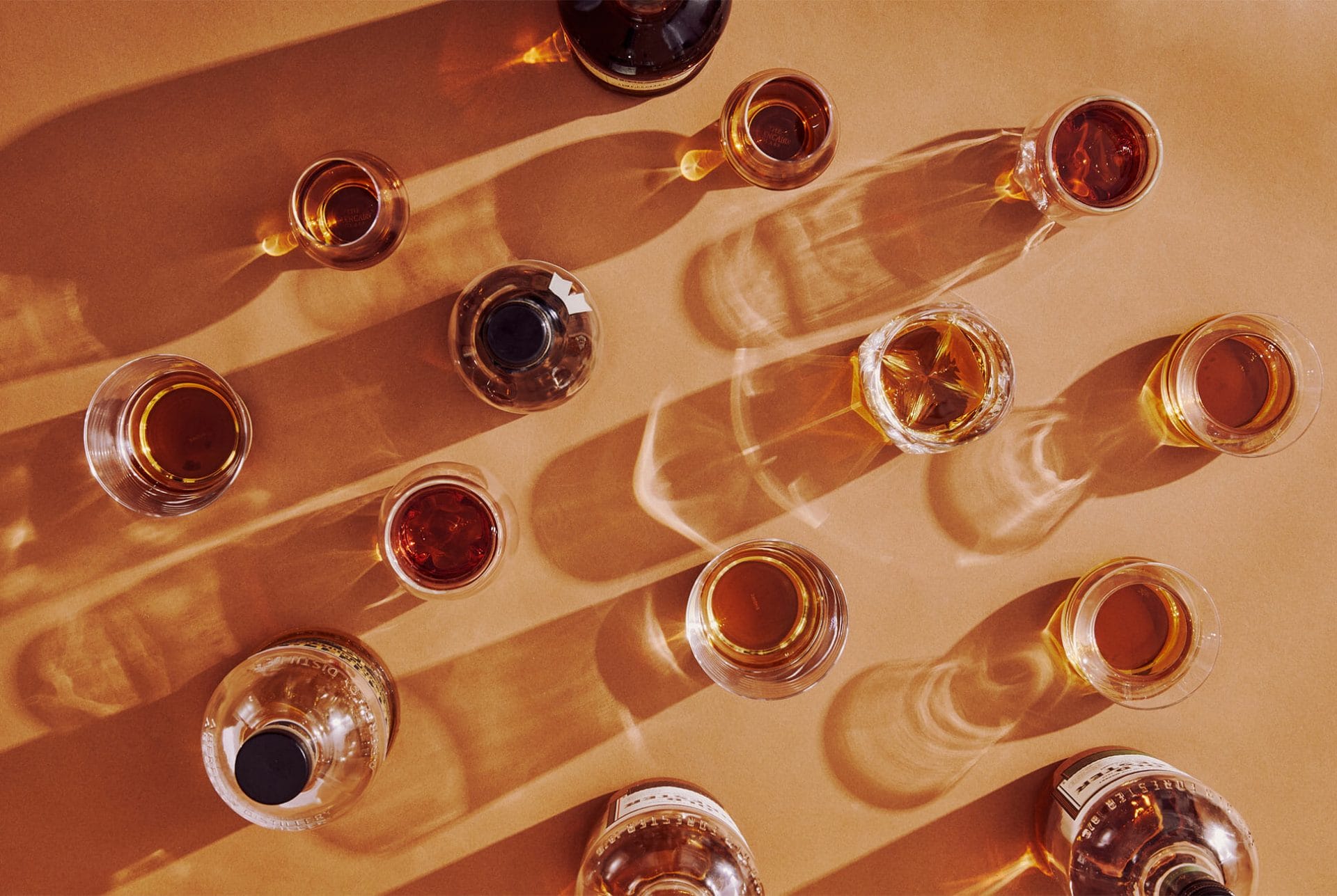 For some of us, we're well into a month of working from home which means unless you're a teetotaller, you might be sick of drinking two-ingredient cocktails or beer (have you not heard of delivery services?).
What do we recommend then? Something delicious, a little out-of-the-box and a lot more edgier than whatever you've been imbibing.
Here, we've spoken to seven bartenders for straightforward drinks that'll suit any palate for cocktail hour. Or as we'd like to call it, cocktail all-hours-of-the-clock.
—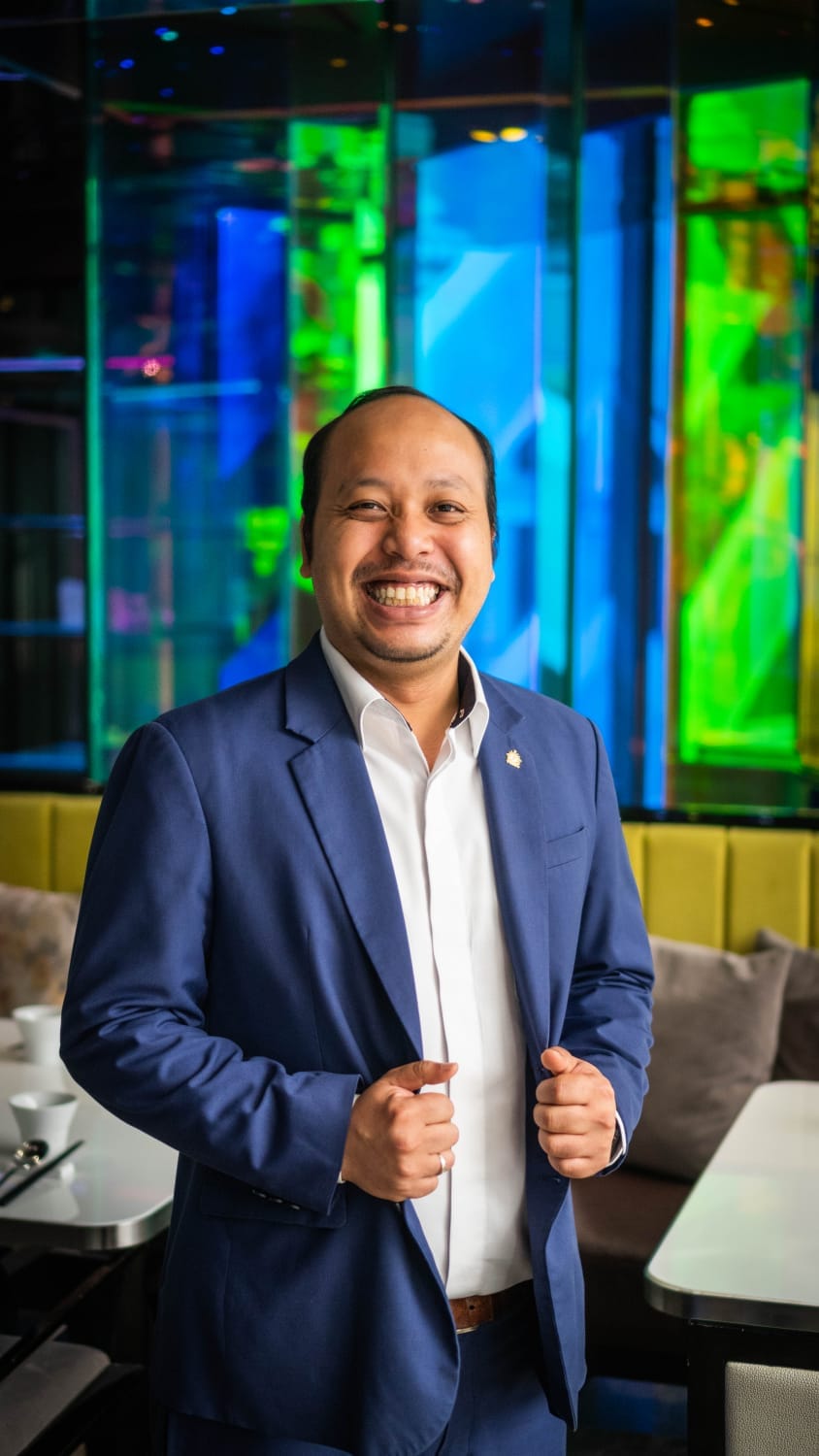 Bar Canary, Grand Park Orchard
The Bartender: Ryan Rashidi.
The Tipple: #GOODOLDDAYS.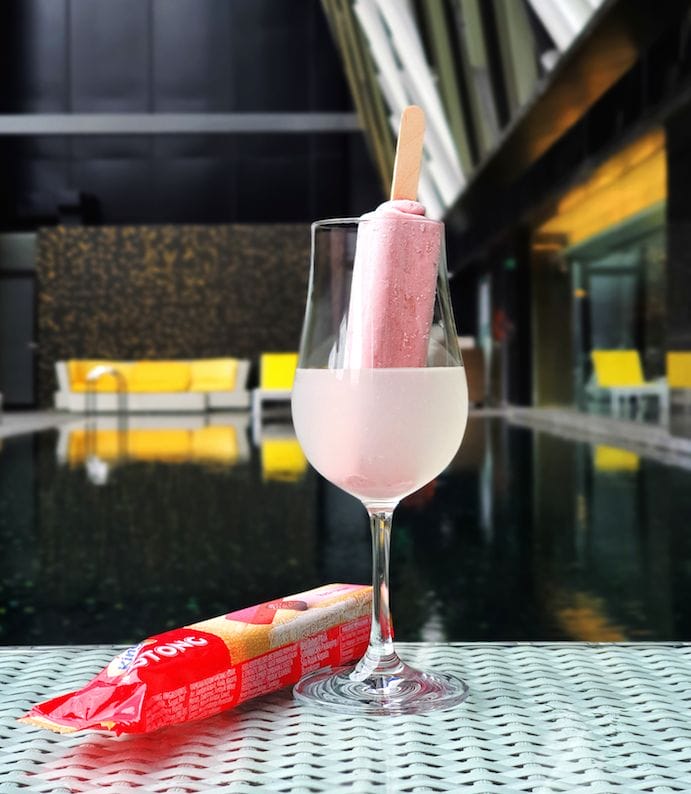 The Ingredients: Red bean Potong Ice-cream, 30ml Captain Morgan Spiced Rum, 60ml Coconut Juice, 5ml Kara Coconut Cream, 15ml sugar syrup.
The Recipe: Pour the Rum, Coconut Juice, Kara Cream and Sugar Syrup into a mixing glass. Shake well with ice, pour and strain into a wine glass. Dip the Red Bean Ice Cream into the wine glass and enjoy!
—


CÉ LA VI
The Bartender: Andrew Hyman.
The Tipple: The CÉ LA VI Sunset.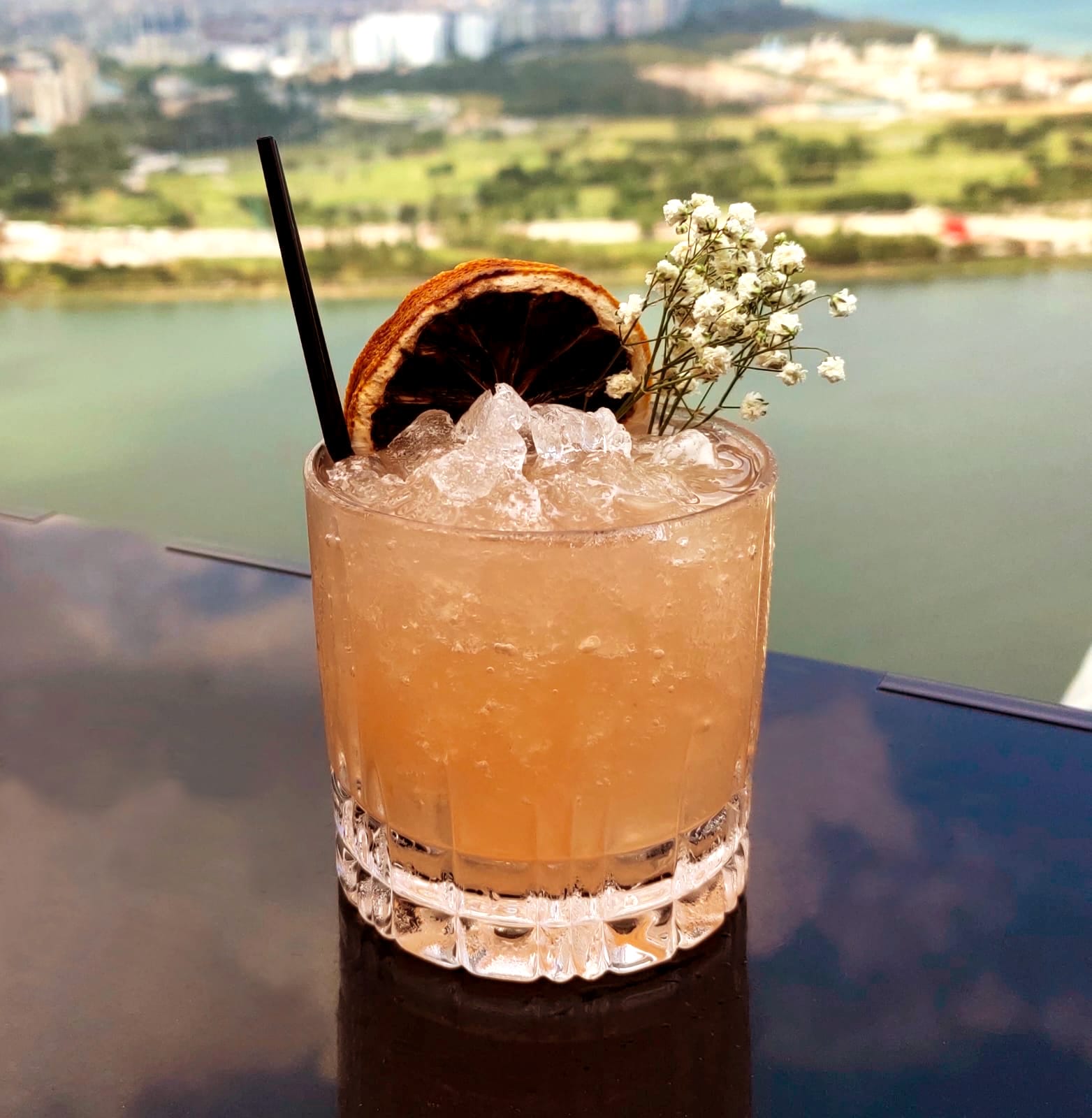 The Ingredients: 30ml Tanqueray London Gin, 10ml Aperol, 15ml Cinnamon Syrup (if you can't make your own, Andrew recommends substituting it with 1883 Maison Routin Cinnamon Syrup), 30ml Orange Juice, Ginger Beer.
Instructions: Shake all ingredients except the Ginger Beer before pouring into an ice filled rocks or Old Fashioned glass like an Old Fashioned. Lastly top up with Ginger Beer and garnish with Babies Breath or Dehydrated Orange Crisps if you're feeling fancy.

—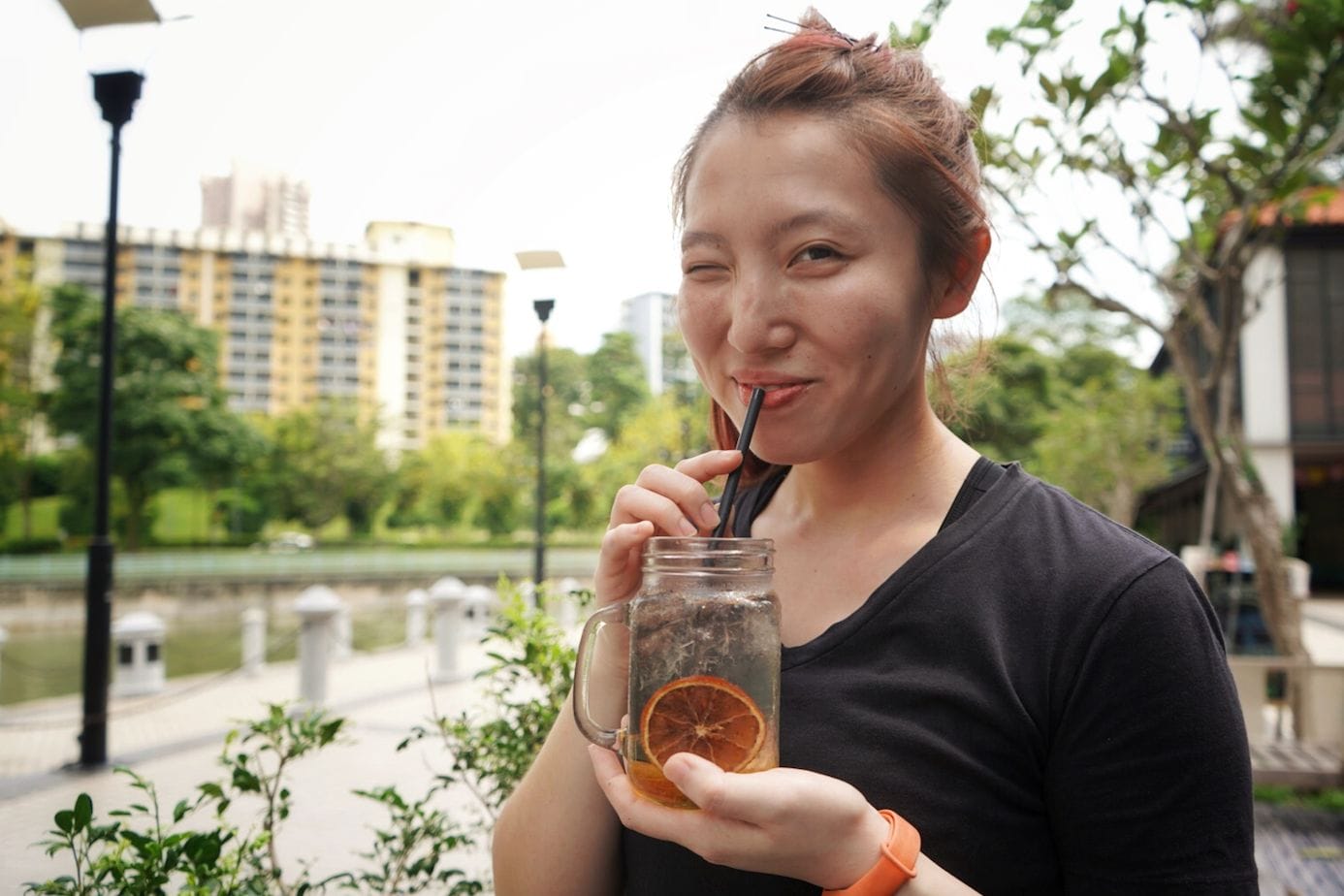 Fat Prince
The Bartender: Tsao Lin, Charlene.
The History: A professional drinker, amateur bartender and coffeeholic. Prior to working with the Dandy Collection, SharIene used to be part of the team at Jigger & Pony Group and The Lo & Behold Group.
The Tipple: Spiked Lemonade.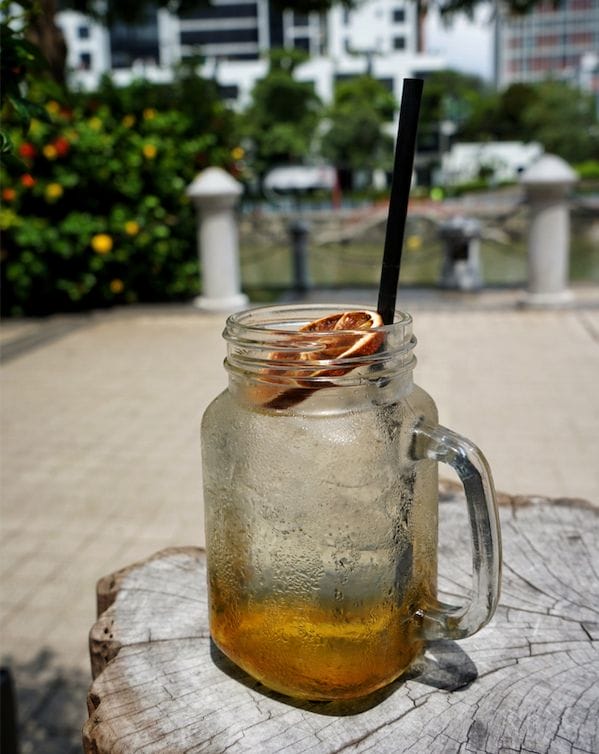 The Recipe: 30ml of Vodka or any spirit, 15ml Lemon Juice or the juice of any citrus fruit, a top up with Sprite or Soda. Measure, build in a highball glass with ice and serve.
The Inspiration:  There is a saying that goes, "when life gives you lemons, make lemonade!" For those who can't live without alcohol, make Spiked lemonade!
—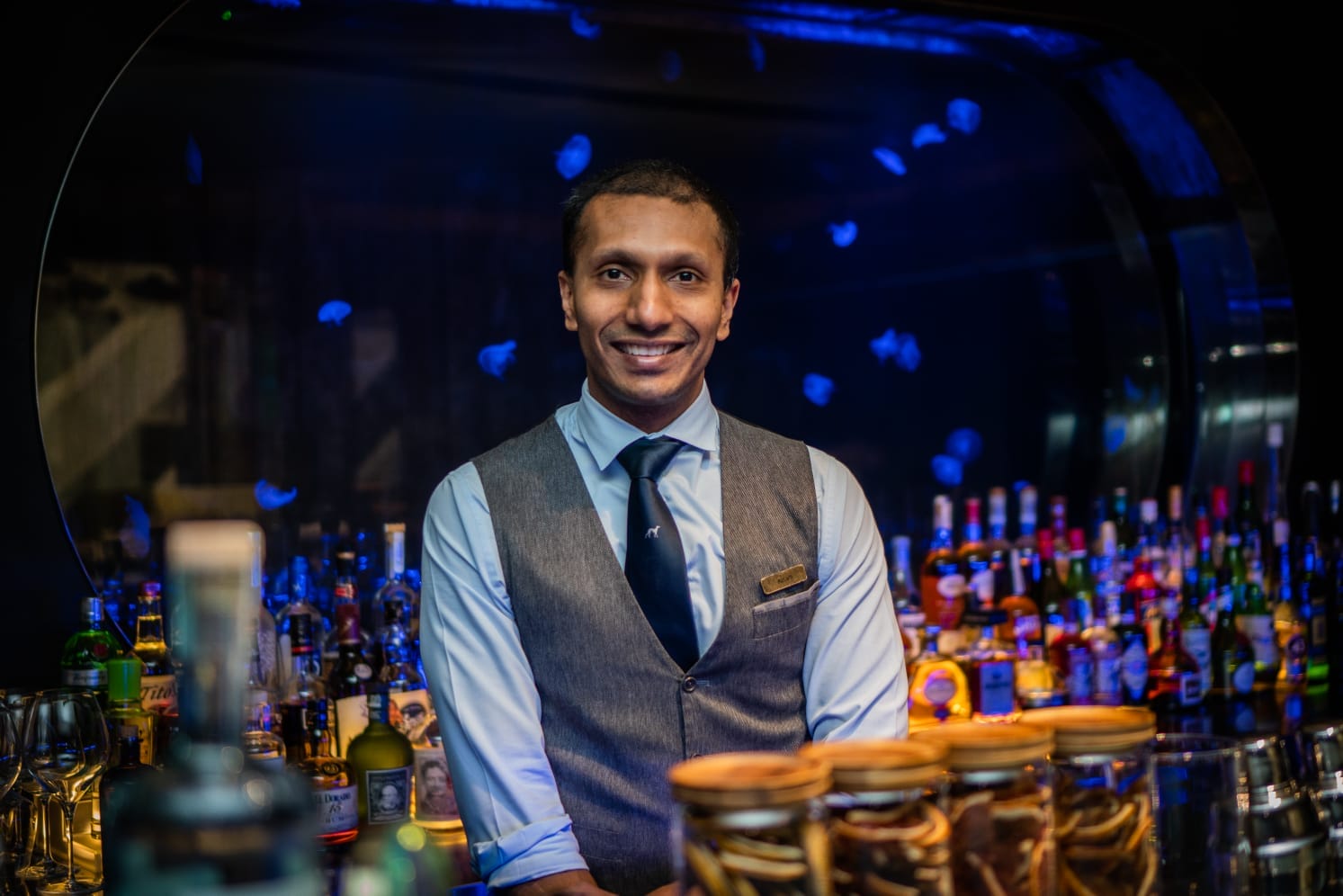 Mitzo, Grand Park Orchard
The Bartender: Azlam Kadir.
The Tipple: S.H.C (Stay Home Caipiroska).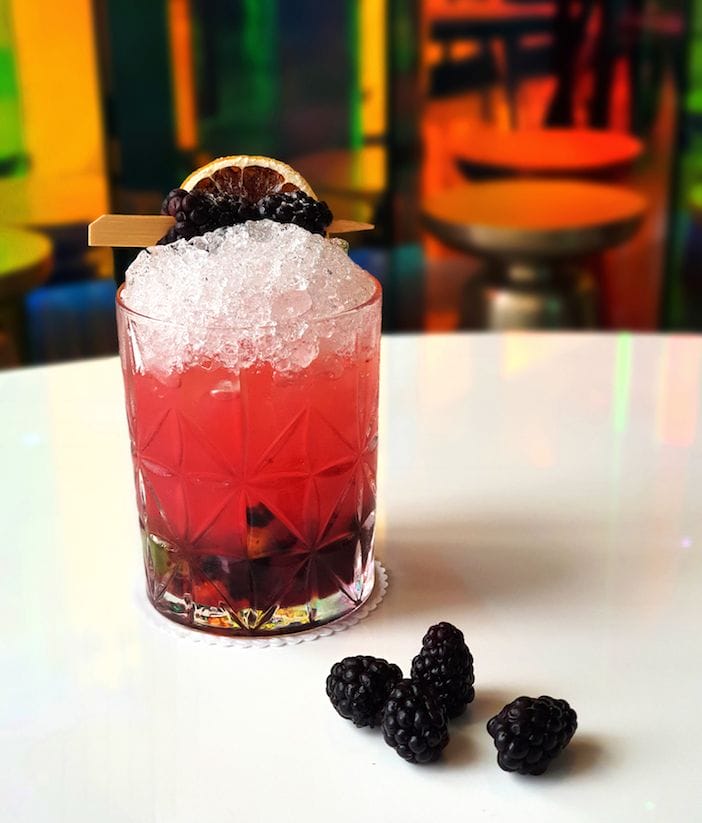 The Ingredients: 60ml Titos Vodka, a piece of Lime that has been sliced into wedges, four Blackberries, two teaspoons of Fine Sugar, two pieces of Kaffir Lime leaves.
The Recipe: Add four pieces of blackberries into a rock glass and smash them. Next, add two teaspoons of Fine Sugar and Lime Wedges and re-smash. Add two pieces of Kaffir Lime Leaves and ice cubes (preferably crushed ice), followed by the Titos Vodka. Mix well and enjoy!
—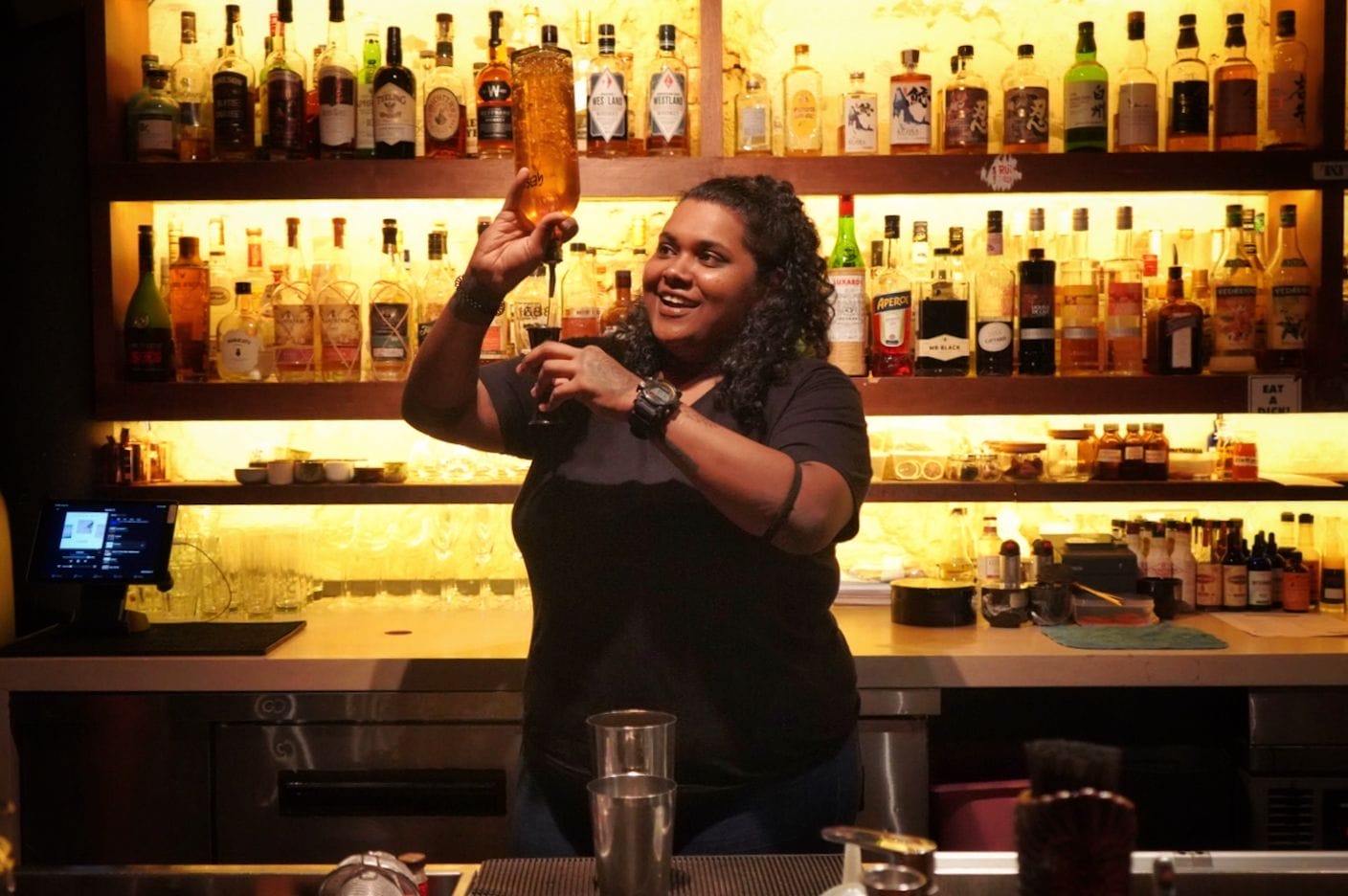 Neon Pigeon
The Bartender: Tracy Ann Francisco.
The History: Tracy joined the F&B industry waiting tables when she was 20 years old. Shortly after, she fell in love with the bar and the freedom to create and play with different flavours. She enjoys providing a memorable service that makes customers come back.
The Tipple: Ahri Spritz.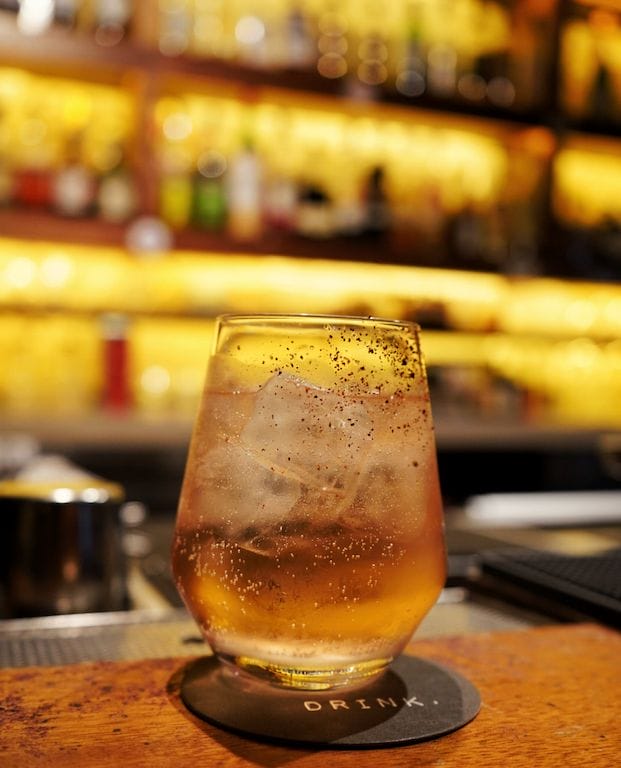 The Recipe: 50ml Raspberry-infused Sake (100grams raspberry to 200ml sake), 30ml Elderflower Liqueur and a top up with Prosecco.
The Inspiration: The Ahri Spritz is a refreshing cocktail that is perfect for Singapore's sunny weather. It is also an easy drink to prepare in the comfort of your own home.
—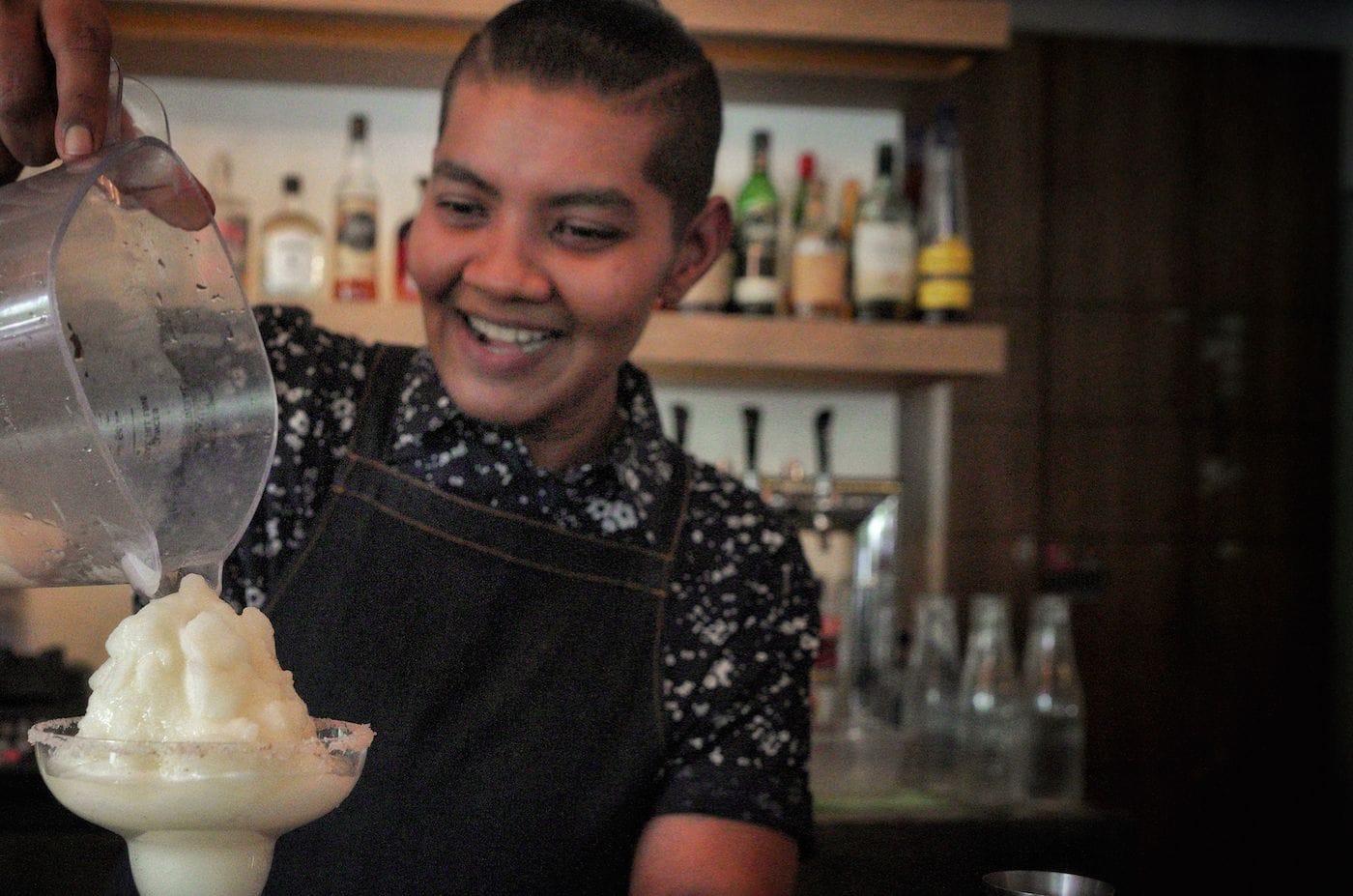 Summerlong
The Bartender: Faezah Bujang.
The History: A coffee lover at heart, Faez started out as a barista 20 years ago. Eager to step into the bartending scene, she decided to take on the role as a bartender and never looked back. She is constantly excited to be learning new things every day.
The Tipple: Aurora Summer.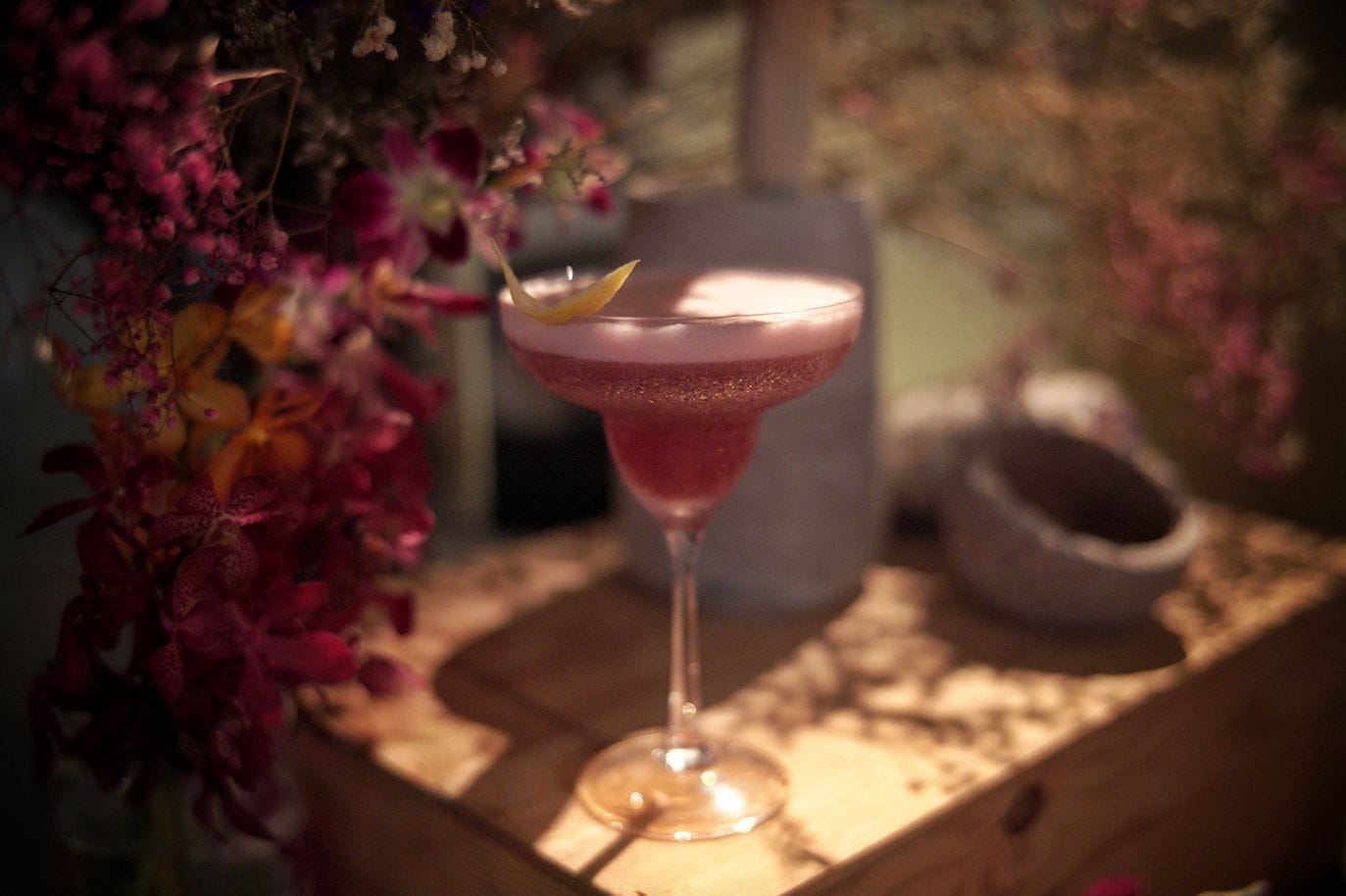 The Recipe: 30ml Reyka Vodka, Chickpea Water and Hibiscus Concentrate, 10ml of Lime Juice and 15ml of Sugar Syrup. Shake & serve in a coupe glass.
The Inspiration: The Aurora Summer was created using her favourite spirit, Vodka. It also uses Chickpea Water instead of Egg Whites to create the foam. The Hibiscus component not only completes the drink but also adds to its visual appeal.
—
View this post on Instagram
The Secret Mermaid
The Bartender: Don Miranda.
The Tipple: Black Panther.


The Ingredients: 45ml Westward American Single Malt Whiskey, 20ml freshly squeezed Lemon Juice, 15ml Maple Syrup (or Honey), and 60ml Black Tea steeped with Cinnamon, Star Anise, Clove, and Nutmeg.
The Recipe: Pour steeped tea with the other ingredients into a tall glass, stir with ice, garnish it with a lemon wedge and enjoy!
---