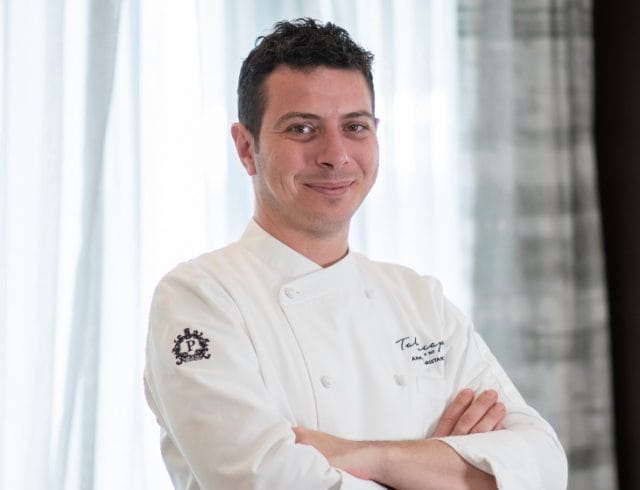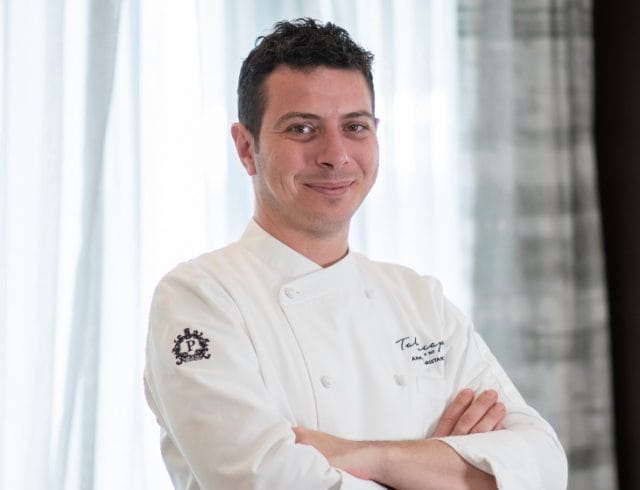 Welcome to #DeliveryDiaries, an initiative we have come up with to highlight the delivery menus of some of the gut-busting dining establishments we've been to.
In the twelvth installment of this series, we have Executive Chef Armando Aristarco from Tablescape to review five of his favourites.
—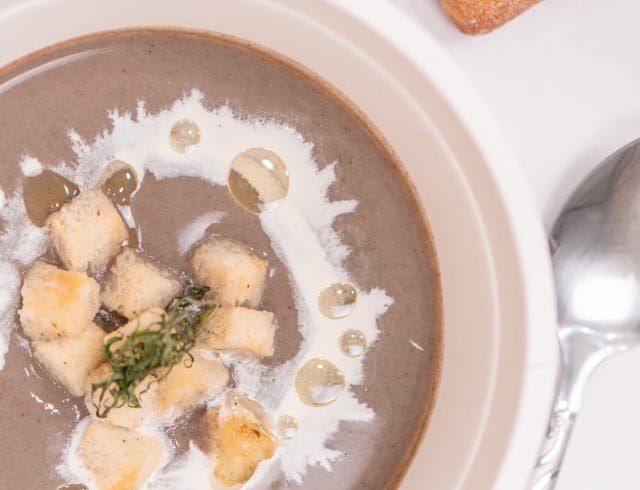 Mushroom & Truffle Soup, $10
Every month based on season, I change the mushrooms used in this soup – there are usually about four or five used so it's very savoury.
The mushrooms are the star here; there's nothing but mushrooms, onions and a little milk. I want this to be very light, so I use milk, not cream. Also, I use truffle paste, so the flavour is soft but also very deep, and highly aromatic.
—


Gnocchi, Pomodoro, Mozzarella, $14
One of the first dishes that I learnt how to prepare from my mum was Gnocchi di Patata aka potato dumplings. If I close my eyes and daydream, I want to be five-year old again on a Sunday morning in my bed while waking up to the scent of tomato sauce in the air.
For me, gnocchi is not just food. It's my personal memory and culture that's full of personal emotion. Never has gnocchi gone missing on my menu ever since I became a chef.
The gnocchi we serve is also made in-house from raw ingredients and by hand as much as possible. So you'll be able to taste real potato and a very tender texture.
—


Burger-Ghanoush, $24
This is from the Green Takeaway Menu – it's a burger featuring a plant-based meat patty from Beyond, a soft buttery brioche bun we bake ourselves, housemade baba ghanoush as well as tomatoes that we dehydrate ourselves.
The baba ghanoush was actually inspired by my first trip to Istanbul many years ago where I tasted a version of the dish that really impressed me.
I have never forgotten how I felt to this day and I want to bring its original flavour to this burger.
—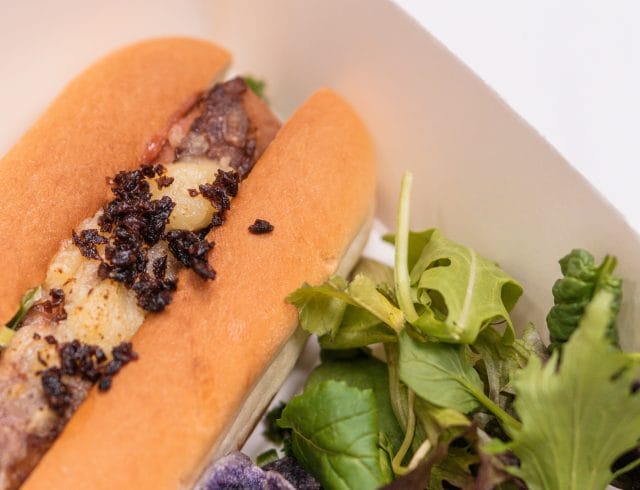 Kale Hot-Dog, $22
I wanted to add a twist to the classic hotdog sandwich so I paired a Beyond sausage with kale sautéed in garlic and fine slices of bird's eye chilli. To round out the flavour, I added mozzarella and a smoky onion crumble that we made by roasting onions in a Josper oven before dehydrating them.
I also used a mini baguette we make in-house because it gives so much texture. This hot-dog is very flavourful: its a little bitter from the kale, a little bit spicy from the chilli, a little bit soft and sweet from the mozzarella & the bread, and smoky and umami from the sausage and onion crumble.
—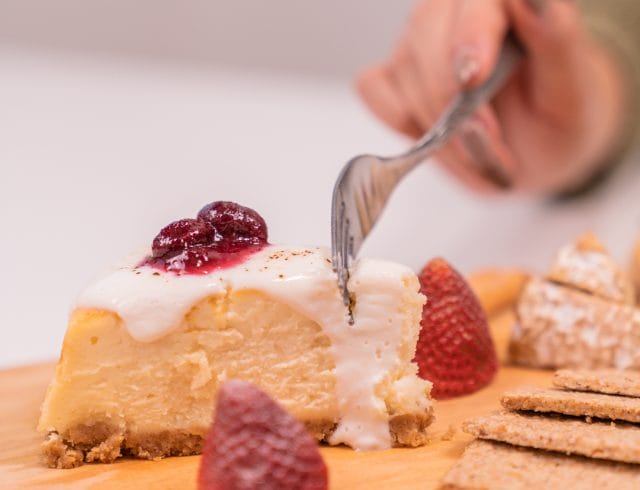 Cheesecake, $8
A simple but rich and delicious cake because we make this in-house with really good cream cheese. We serve it with a housemade berry compote, so there is also some freshness to balance the richness.
At such a time, I believe something comforting like this is something everybody will enjoy.
---