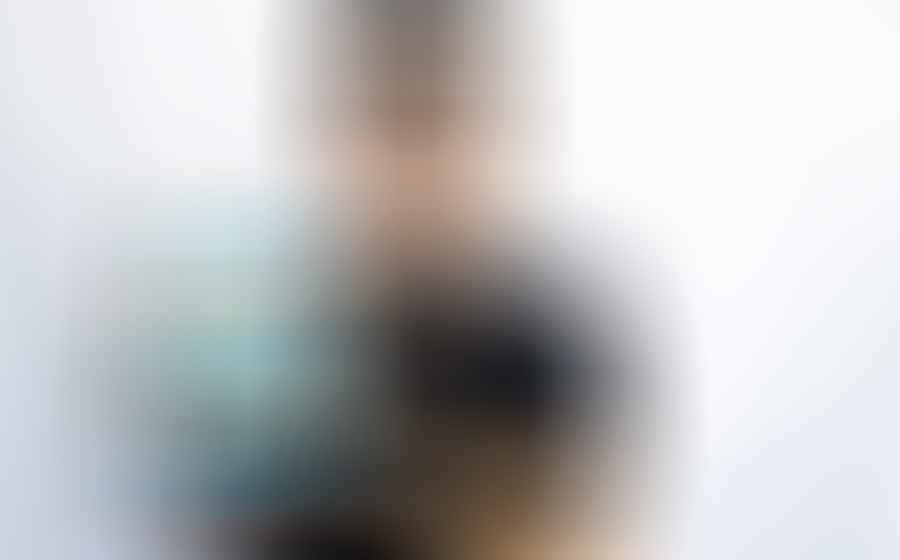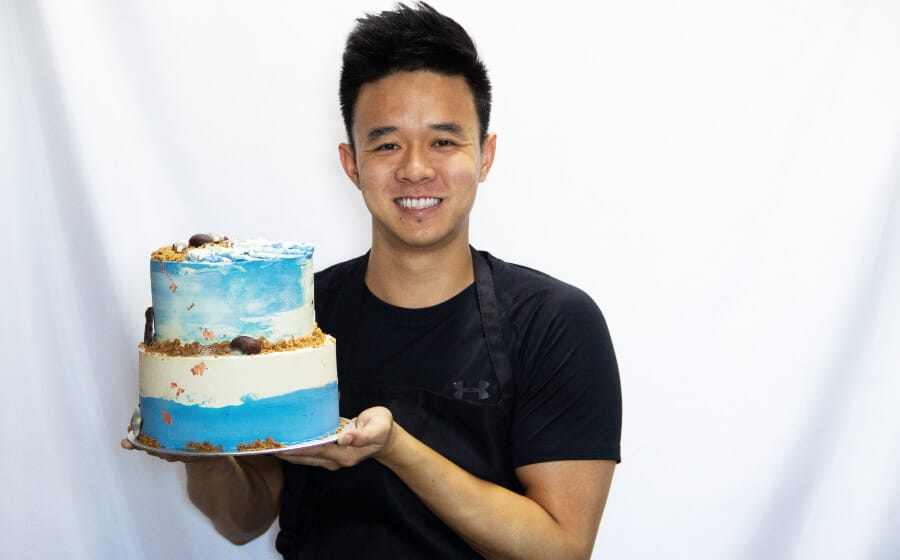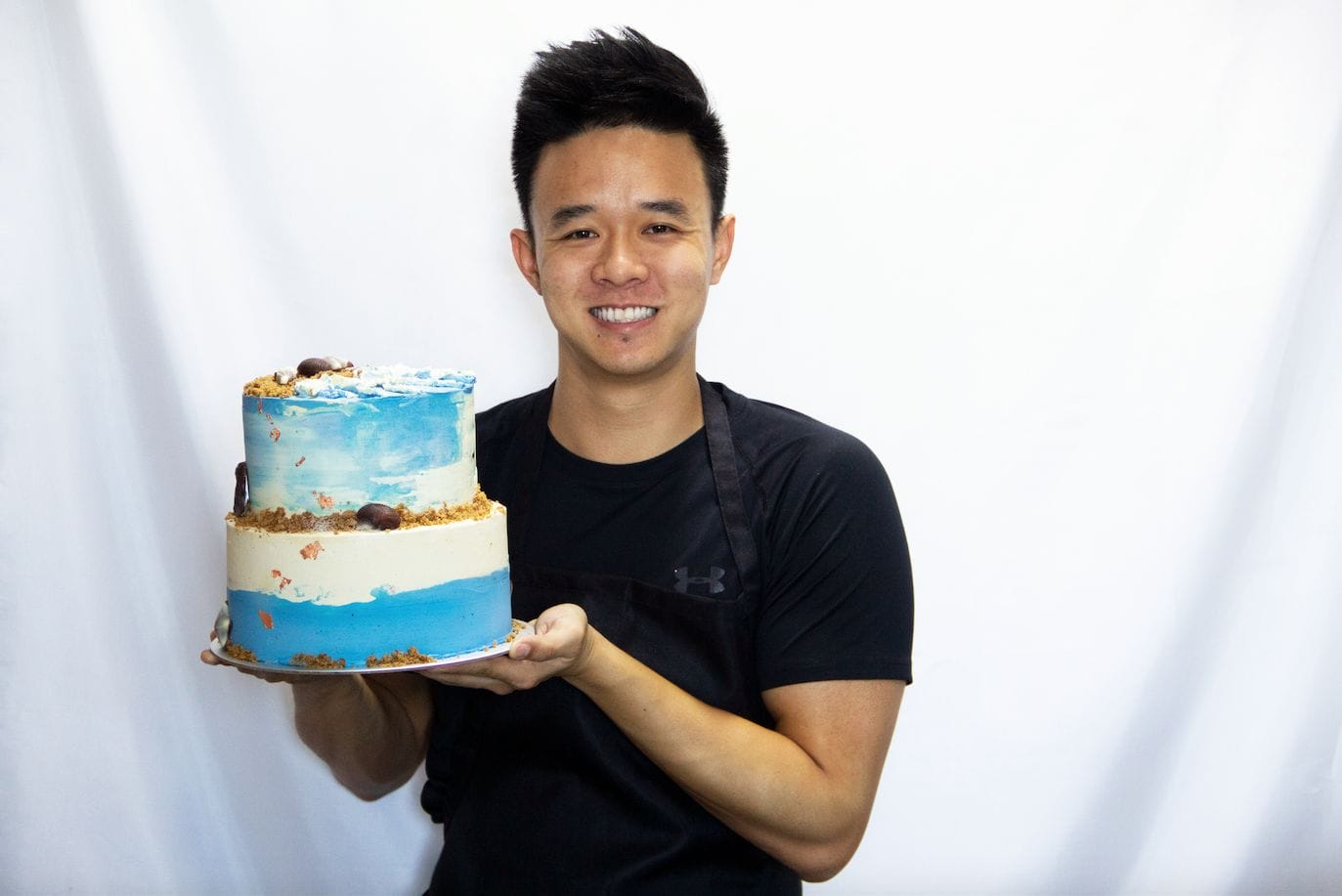 Welcome to #DeliveryDiaries, an initiative we have come up with to highlight the delivery menus of some of the gut-busting dining establishments we've been to.
In the eighth installment of this series, we're doing things a little differently. We're here to spotlight Bryan Er (the incredibly talented dude who made our #MensFolio22 party cake) of Grams.sg — a homegrown bakery that he has set up to honour his late grandmother.
Starting off by whipping up smaller bite-sized treats like brownies and cookies (what else are you gonna do as a strapping young business student buck, right?), the young baker has ventured into bigger bakes. The kind that achieves full points on baking shows.
They're tiered, they're from Grams.sg to be uploaded on the 'gram and because Bryan has an inkling of how people like to eat now, they're out of the oven fresh and preservative-free. 
Before you write it off as an ordinary online bakery, the boy bakes with heart. Most of his treats come in a variety of nostalgic flavours — Strawberry Shortcake, Chocolate Hazelnut and Red Velvet — just like how grandma used to do it.
Below, Bryan reviews his fantastic five creations.
—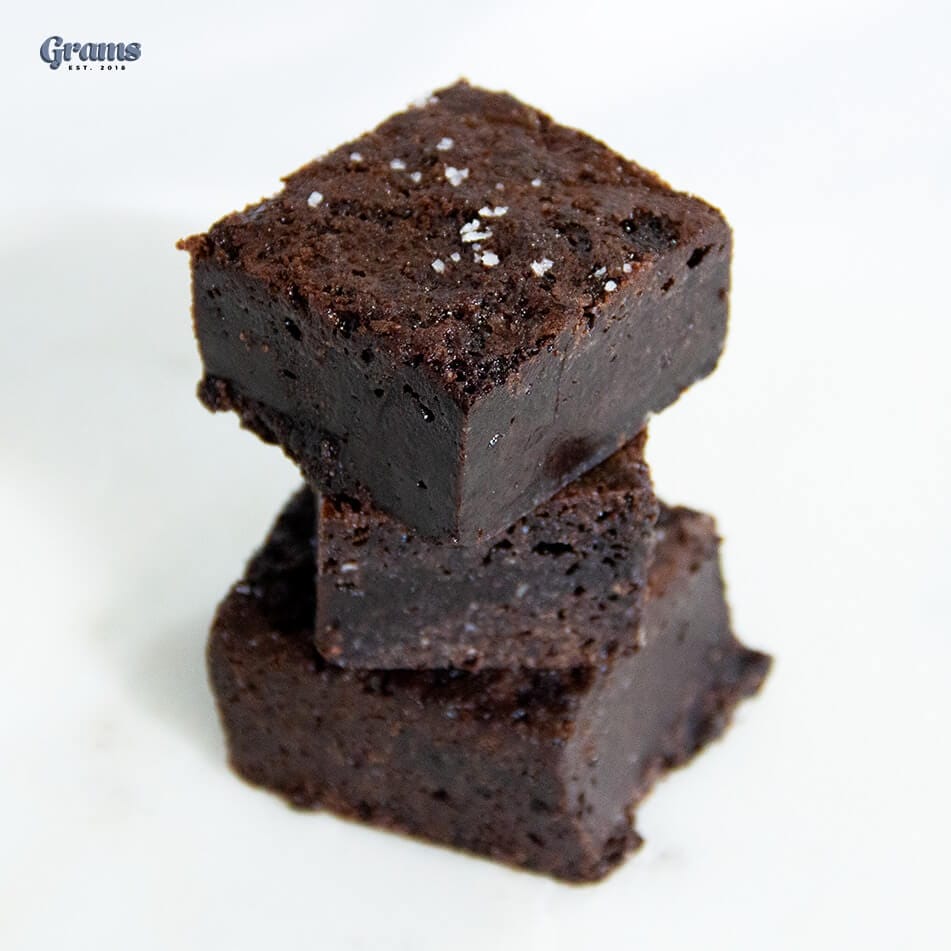 1. Brownies, $13 for a box of eight pieces
Our Brownies will are sold in boxes of eight pieces (4cm x 4cm per piece). They are fudge-y, rich and best for every sweet tooth out there. These brownies are packed with chocolatey goodness that comes in three flavours — chocolate fudge, dark chocolate fudge and peanut butter chocolate fudge.

I also usually produce seasonal flavours catered to the local festivities throughout the year.
—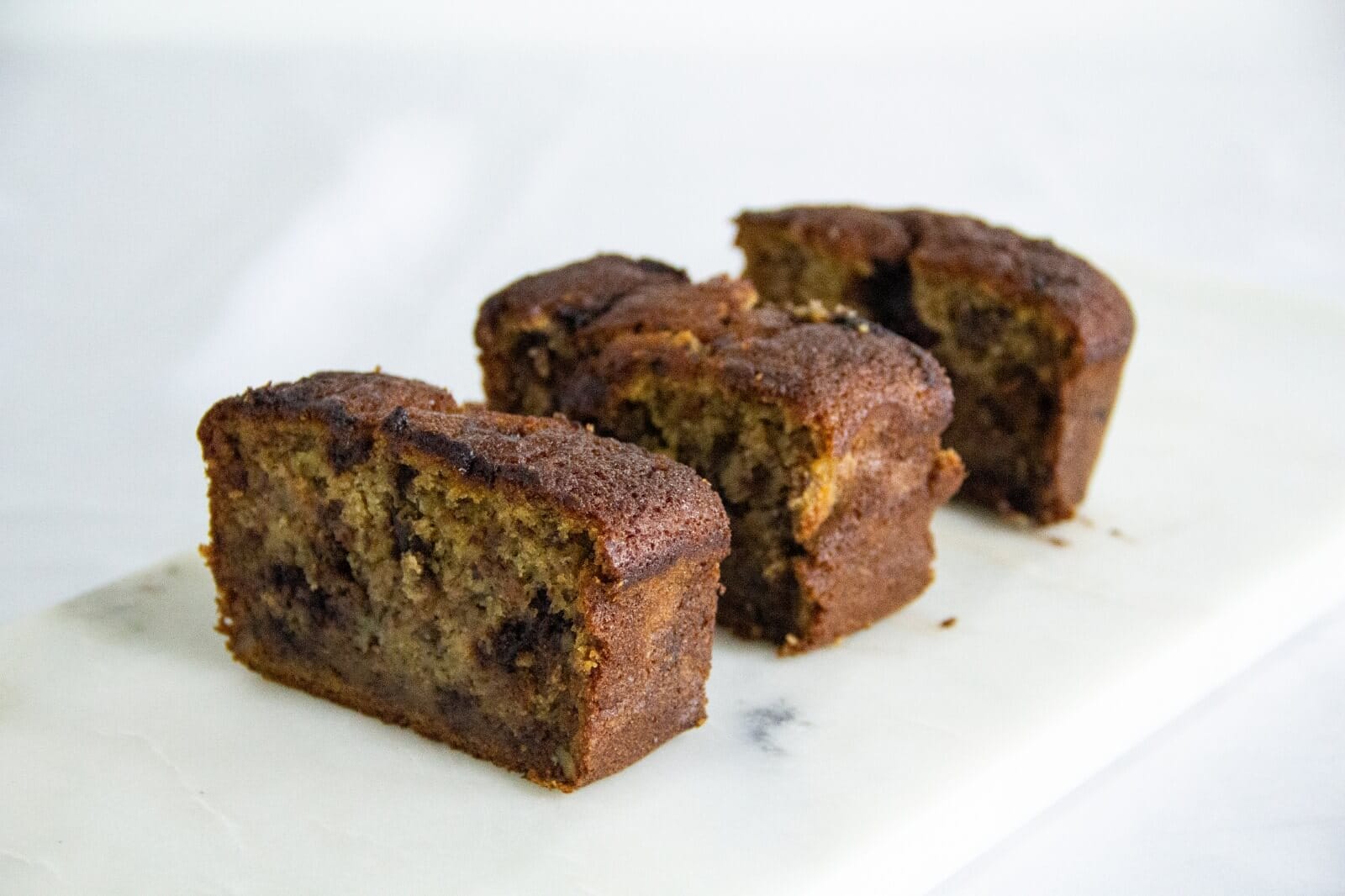 2. Banana Bread, $20 a loaf
A delicious treat meant to be shared and enjoyed, our banana walnut bread is moist, light and flavourful. Exquisite chopped chocolate and walnut chunks are mixed in for that gooey yet crunchy texture.
—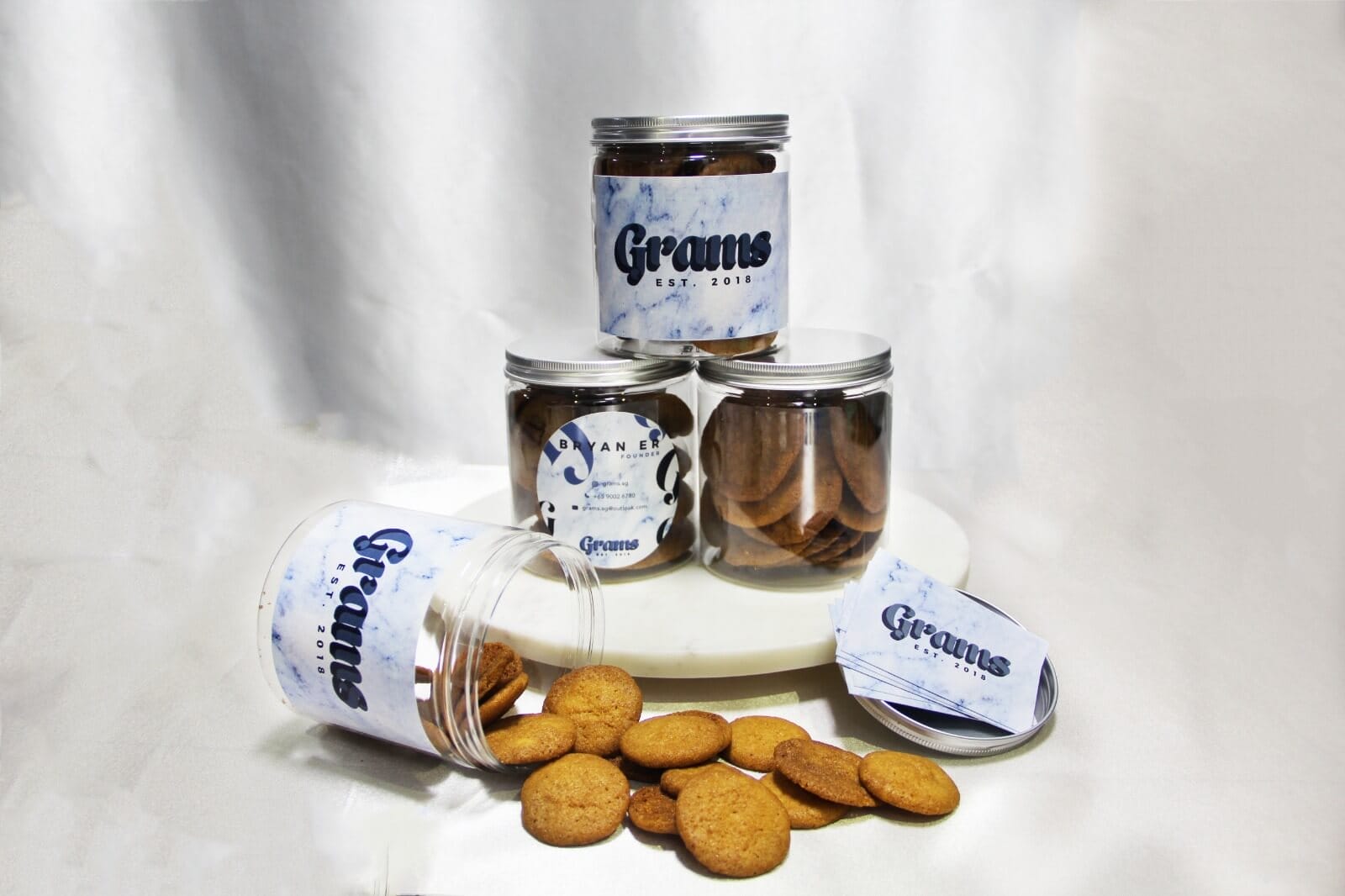 3. Cookies, $20 a tub
I love and miss my grandma's baking so much that I decided to recreate her cookies! They are sold in tubs (mix & match as you please) with a selection of flavours ranging from Dark Chocolate to Pecan Nut.

—



4. Custom cakes, $60 onwards
My bakery's slogan is "There's something in the oven for everyone" so these custom cakes are made upon your request that can range from florals to abstract designs, you decide!
Prices begin from $60 and they are sold in numerous sizes.

—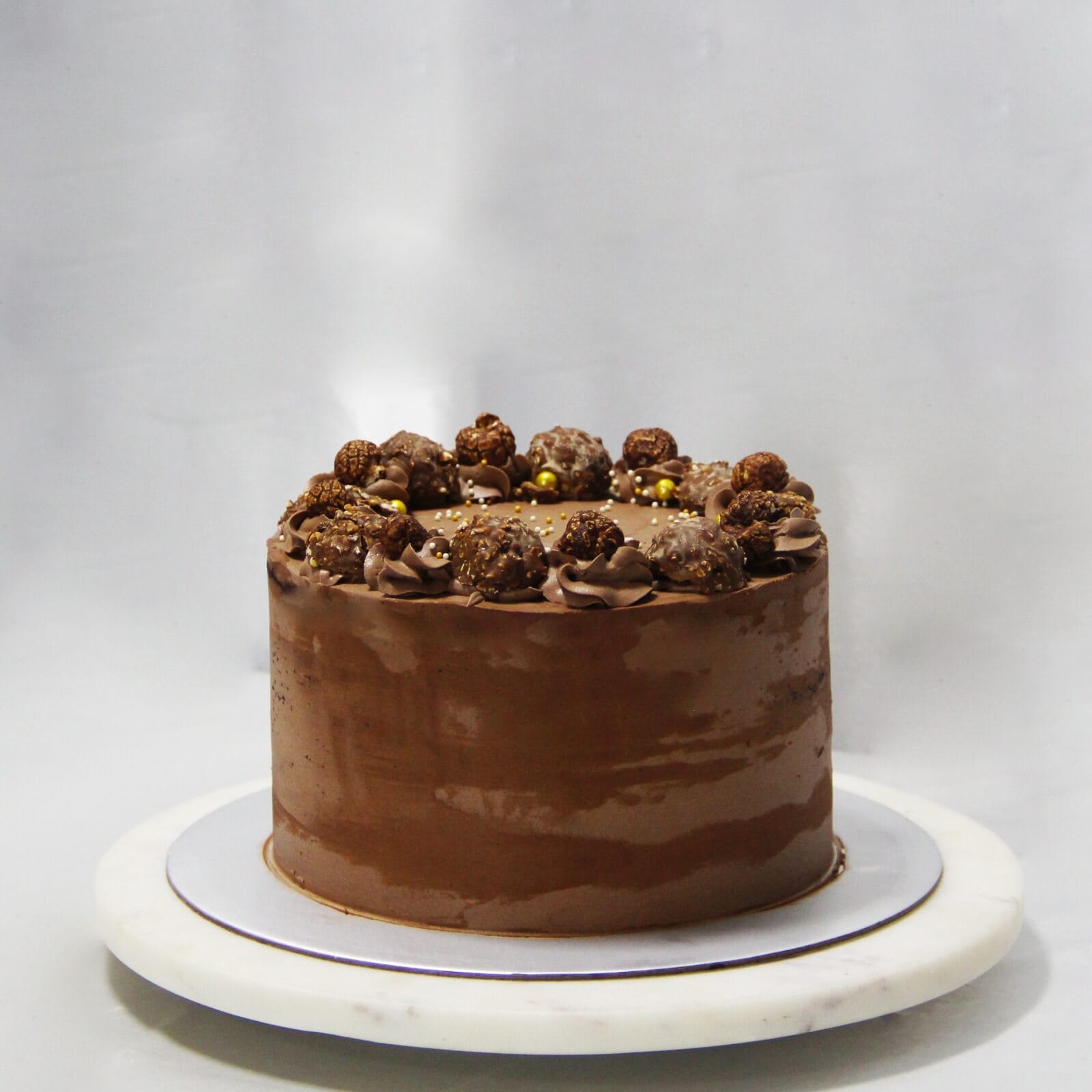 5. Standard cakes, $45 onwards
These cakes are catered to every flavour, here we have one of our best-sellers — Chocolate Hazelnut because it's a very nostalgic flavour for me. Prices begin from $45 and are also sold in numerous sizes. 

Make your order today from Grams.sg at https://grams-sg.myshopify.com/.
---