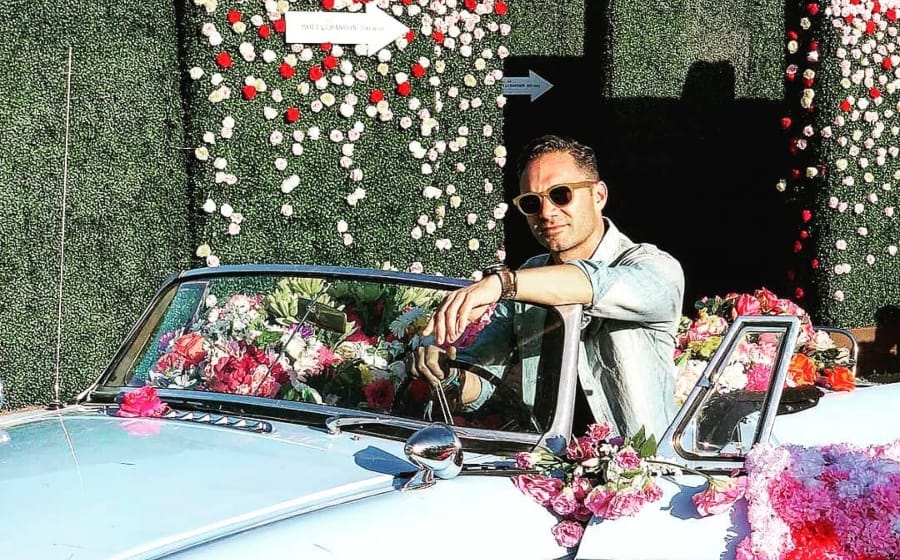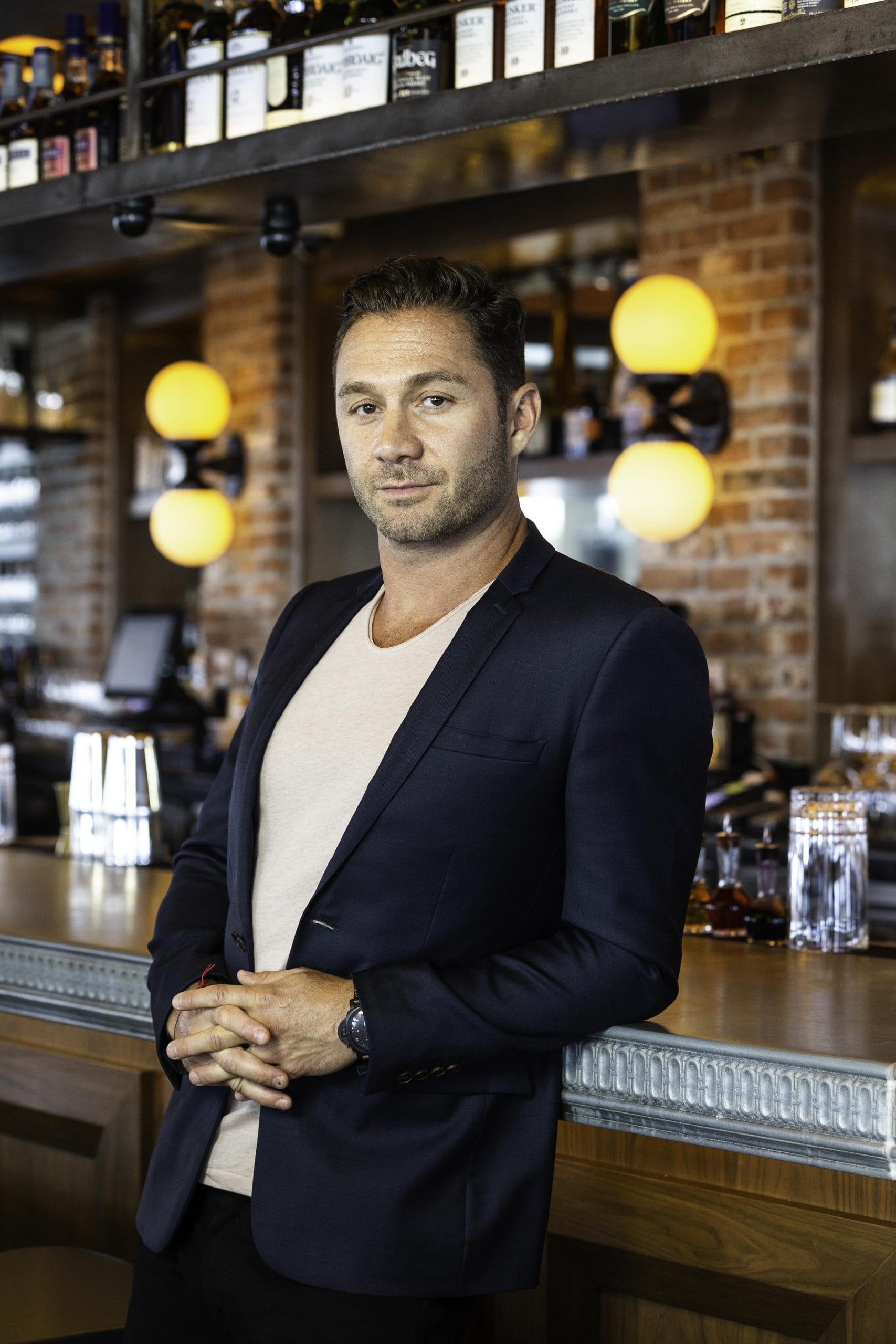 Somewhere on the road leading to Las Vegas at 7.15pm, Jason Strauss has found time out of his tireless schedule to do this interview. While he occasionally breaks up over the call (it must have been a windy night in America), it is not difficult to discern what he is saying despite the disturbances.
The tone of his voice is exacting and self-assured – just a small fraction of what has made his baby (his words, not ours), TAO Group, the luxury nightclub and restaurant behemoth it is today. While one can chalk it up to his distinct business savviness, an unabashed masculine swagger, and a deep-rooted passion for what makes a consumer tick,
Men's Folio has narrowed it down to one concise description – the man really loves his job.
Nearly two decades after the opening of the first MARQUEE in New York, he shares with Men's Folio his 10 commandments on how he is making his mark in the scene, one larger-than-life nightlife concept at a time.
—

—
1. Stay Down And Be Humble
"Both my partner, Noah Tepperberg, and I had worked in night clubs in high school and college, where we developed a real love for the hospitality business. So, it was an obvious decision for us to take a shot with opening our own night club when we graduated.
"We were doing service industry work like handing out flyers, bartending, manning the doors, and we even dabbled in events management and marketing.
"My advice to the new generation of nightlife entrepreneurs would be for them to understand every facet of the hospitality industry.
"You really have to start from the bottom to have a full perspective, because if you just do one facet of the business, you are not having a holistic understanding of what needs to be done."
—
View this post on Instagram
—
2. Play Your Cards Right
"The game has changed drastically over the past two decades since we started. In what market and in what time frame do you want me to go deeper? Because that would be a two-hour conversation. [laughs]
"It is now a completely different beast compared to when we started. One difference would be the way you have to communicate with people now.
"There was no Internet when I started, and neither was there social media, websites, online ticketing systems, and the ability to book big DJs unless you were a concert venue. So for nightclub owners, there was a lack of opportunities. That all has evolved."
—

—
3. Keep Your Mind And Notebook Open
"The inspiration for our concepts comes from various elements. Sometimes, we have an idea that we have formulated based on an idea that came into our heads. Sometimes, we have an opportunity for a space, and it dictates the concept itself.
"Or sometimes, we have a chef partner that is inspired by a certain type of cuisine or a genre of food that we build the concept around. It comes from different places; there is no one consistent stream of inspiration.
"When we were bringing the TAO Group in, we firstly had to work hand in hand with Marina Bay Sands and the Singapore Tourism Group. "The next step was for us to be attuned to the local market and the Singaporean nightlife community. Who are the leaders in the business? Who are the personalities that matched the messaging of the venues? Who are the influencers that we can leverage on? Who could give us a playbook on how the hospitality culture worked in Singapore?
"Once all that was settled, we came in to do what we set out to do – building highly stylised venues that are so iconic that it is famed in Singapore and around the region."
—
—
4. Do Not Sweat the Small Things
"The amount of good reviews we have triumph the very few occasional bad ones we get, so I don't let the latter ruin my day.
"However, if I think that a bad review is constructive and reasonable, I'll look at it with a sound mindset to see how we can improve on the issue a guest has raised.
"If I think it's irrational or narrow, I'll just filter it out."
—
View this post on Instagram

—
5. But Some Things Matter
"Of course, I do feel bothered when any of the venues get a bad review. Especially because so much of our time and energy have gone into them. Naysayers often discount the fact that there are so many layers, details, and work that has gone into one.
"We always joke that every one of our concepts is like our children, and we love them all equally. We really do take it to heart when we receive a bad review."
—

—
6. Make Your Guest Feel Things
"A great concept is something that tantalises all of your five senses and to put it simply, makes you go wow.
"Your sense of sight, hearing, smell, taste, and touch have to be inspired and invigorated. If you can do that for your guests, even wowing them with the venues' décor, food or music, then you've achieved your goal."
—

—
7. It Starts From the Top
"We have a family approach, and we really try to set our team up for success through the implementation of positivity-enhancing policies and procedures.
"We really look into creating a healthy and safe environment for our team members to grow through their careers, be it professionally or personally."
—

—
8. Be Perpetually Fast Footed
"We've always been an entrepreneurial company by nature, although we work with big corporations and property partners.
"It's always been in our business endeavours to remain eponymous to maintain that very spirit. That lets us move on the dime while having the ability to make culture-based decisions according to what we think the company and our people need.
"If you want a simpler explanation, we always say that we're a mom-and-pop shop who does big things."
—
View this post on Instagram

—
9. Have a Three-Pronged Approach
"If we can be a company that is building something for the long term, establishing careers for our team members, and making our brands known worldwide, then that's success to me.

"We might have some new announcements in Los Angeles or New York for new properties too, but in Singapore, we'll be continuing to support and do creative programming ideas for the nightlife scene."
—

—
10. Lastly, remember to find happiness in small things.
"I was 23 and Noah was 22 when we opened our first club. It was exciting to see our names on a liquor licence and to finally piece a concept we had in mind for years."
This story first appeared in the April '20 issue of Men's Folio Singapore.
---