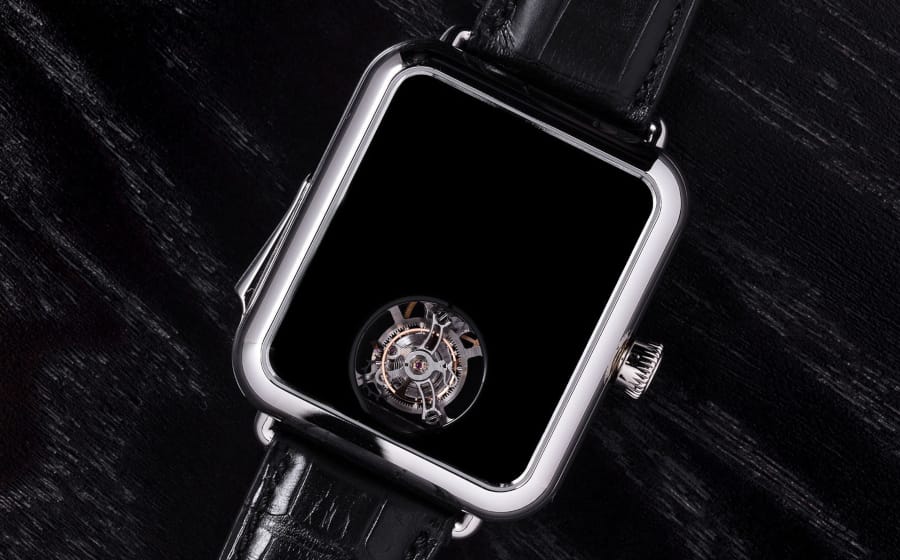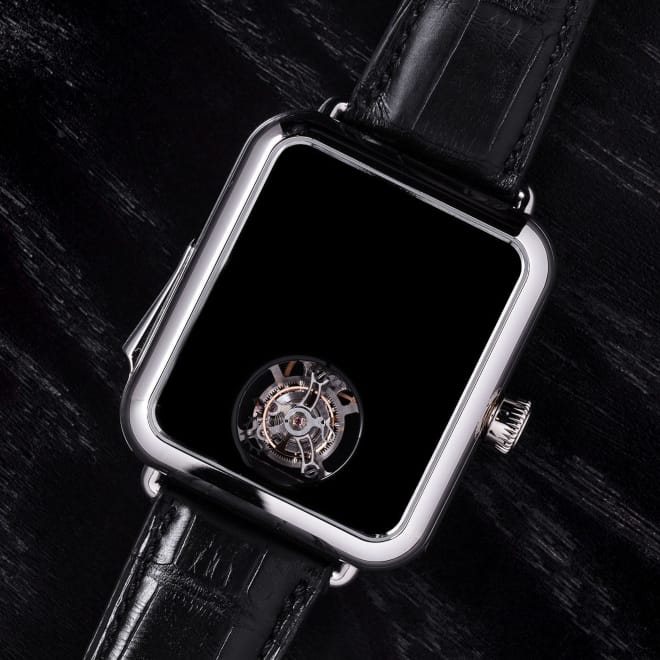 One of the trends that surfaced in recent years are watches that do not tell the time. While there are some that still manage to do so discreetly, the watch industry has seen an increase in such watches that simply do not do so. What is a watch that does not tell time then? Is it still classified as one or has it become another wrist accessory? That discussion is reserved for another day because today, we take a look at some interesting watches that make do without hands.
Pictured Above: Chiming Bells
With the influx of smart watches that threaten the mechanical watch industry, Swiss watchmakers H. Moser & Cie created the Swiss Alp Watch Minute Repeater Concept Black as a parody of sorts to smart watches. The deep black dial only has room for a tourbillon but housed within the watch is a minute repeater that still manages to tell the time through chimes of the hours, quarters and minutes.
—
Day and Night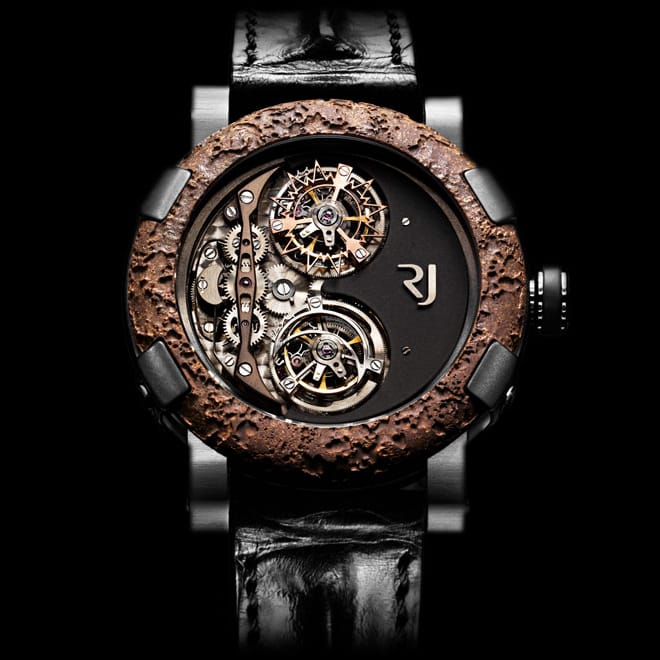 At the height of its watchmaking funk, humour and creativity, Romain Jerome created some of the most interesting watches with pop culture references including the Space Invader, Hello Kitty and Super Mario pieces. In 2008, the brand created the Day and Night Tourbillon. Housed within the "rusted" case is the RJ One calibre that powers two tourbillons, each operating on a 12-hour cycle. A differential energy system is used to channel power into each tourbillon. The sun-shaped cage sitting at the top depicts day while the bottom is night. Unfortunately, Romain Jerome was declared bankrupt recently.
—
Maze Runner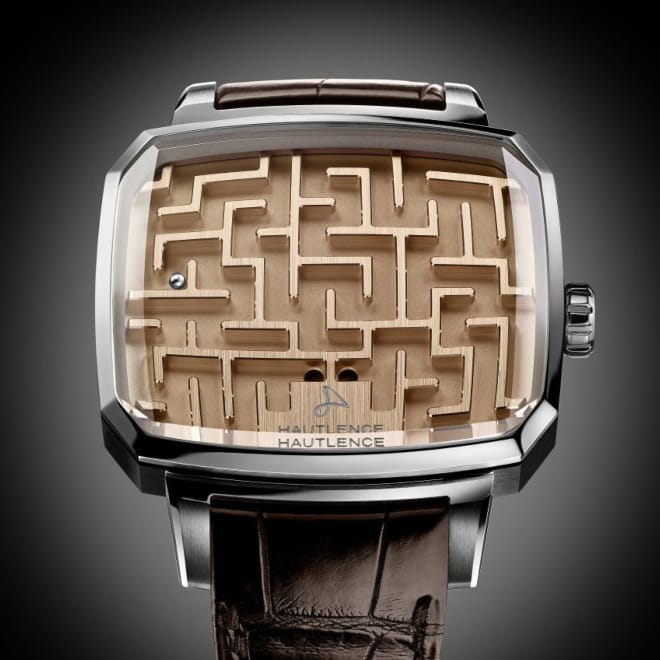 Hautlence released the Playground Labyrinth in BaselWorld 2016 with an unusual design — a rectangular case that houses a ball, some walls and nothing else. Made as a reference to childhood handheld ball and maze game, Hautlence decided it would be fun to have it on the wrist. The ball is made in 18k white gold while the maze in 18k rose gold. The watch crown is redesigned as a launcher, a mechanical camshaft system lifts the ball to begin the game.
—
Liquid Time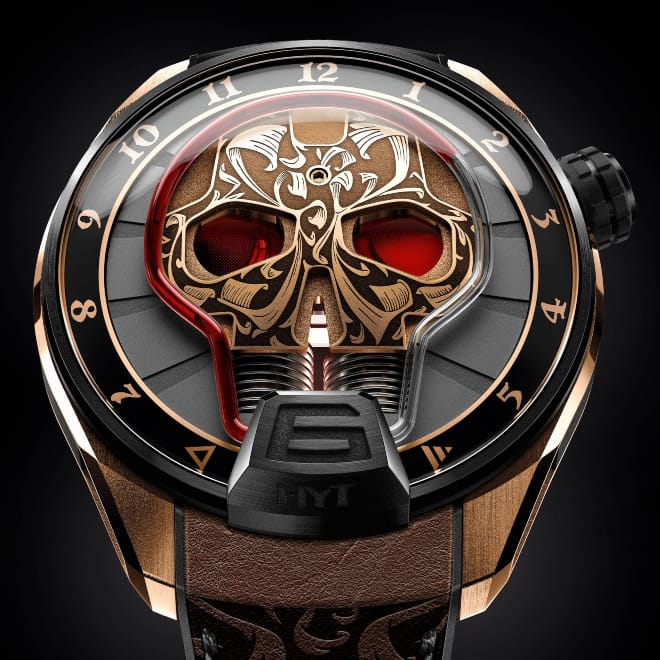 HYT, makers of out-of-this-world watches launched in 2012 with the idea of using water — a wrist watch's biggest enemy — to tell time. The watches utilise a retrograde liquid indicator for the hours alongside a traditional minute hand. The HYT Skull Maori omits the minute hand to showcase an Ironman inspired helmet with Maori designs. The hour liquid track is placed at the periphery of the skull, giving one a rough estimation of time.
---