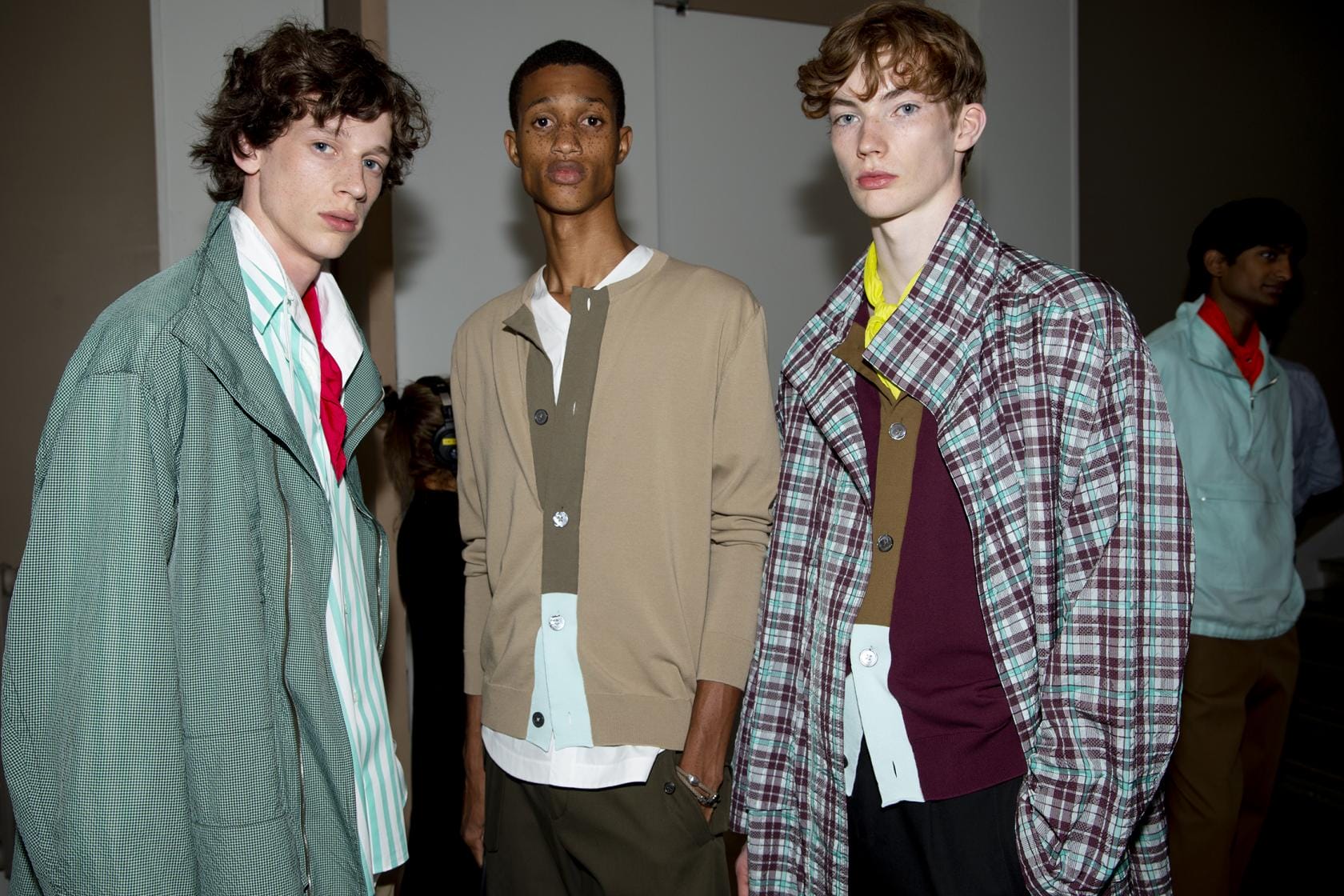 For any baby boomer or millenial who has lived through 2001, it was a great year. That particular one gave us Billie Eilish, new space achievements (NASA's Galileo spacecraft flew 180km past Jupiter's moon Io) and Sila Calderon became the first female governor of Puerto Rico. Oh yes, Hermès  launched its first e-commerce website in the great US of A too.
With regards to the latter, the saddler has also realised that we Singaporeans have a penchant for orange boxes (and red… and robin egg blue…and black…), they have launched the Singapore edition of their digital flagship store — just in time to gently coax one's bonus out of his bank account.
—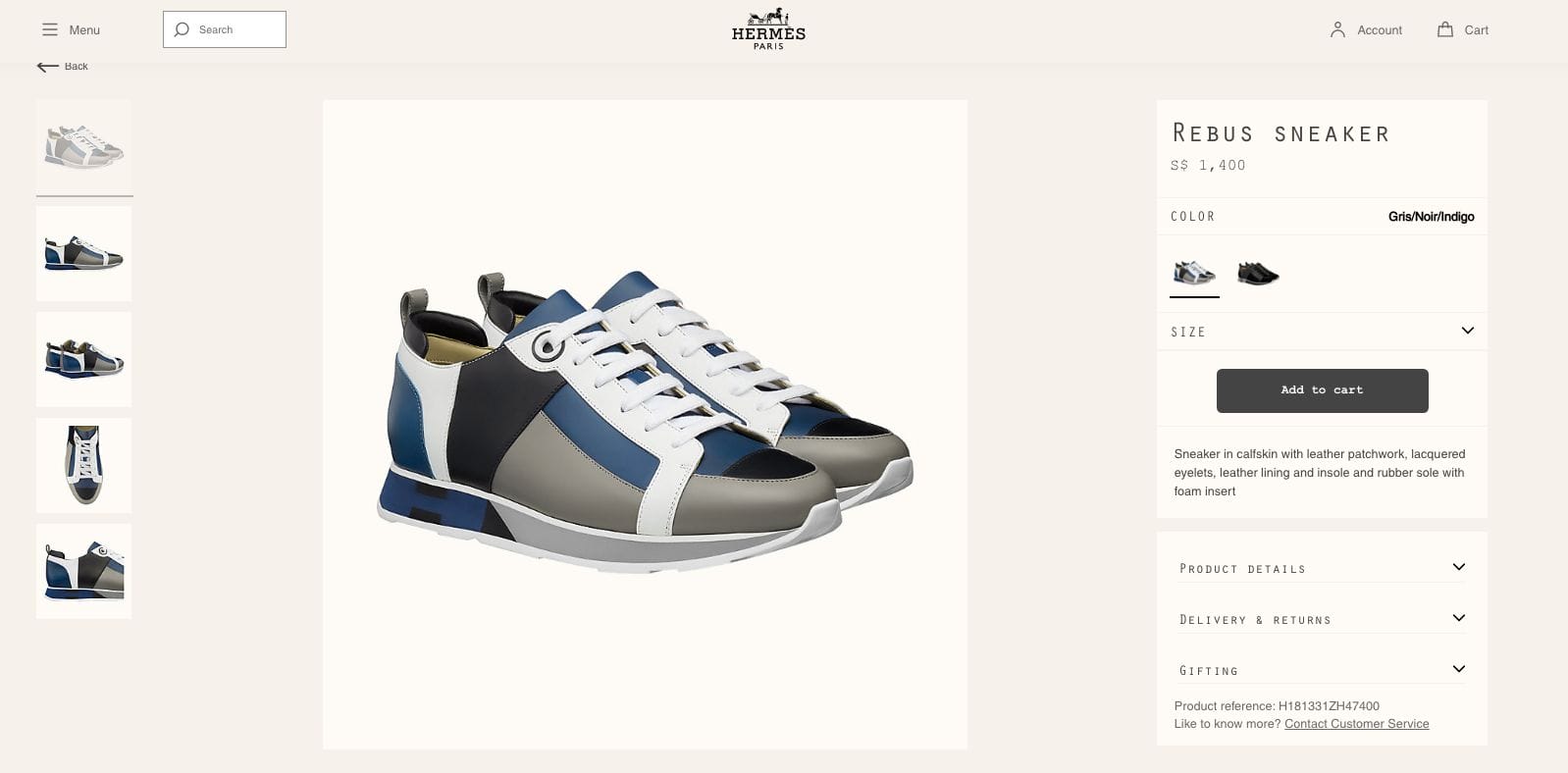 The Oxford Dictionary claims that a rebus is a puzzle device which combines the use of illustrated pictures with individual letters to depict words and/or phrases. We just think that these ones are handsomely made for everyday living.
Besides offering shoppable goods from the house's 15 métiers, Hermès iconic projects — films, photographs and articles — offer a deeper insights into the saddler's world. These narratives tell the stories behind the objects (you are going to want to know why you are paying $710 for a horse-shaped paperweight), artisans, workshops, events, materials, artists and fashion shows.
—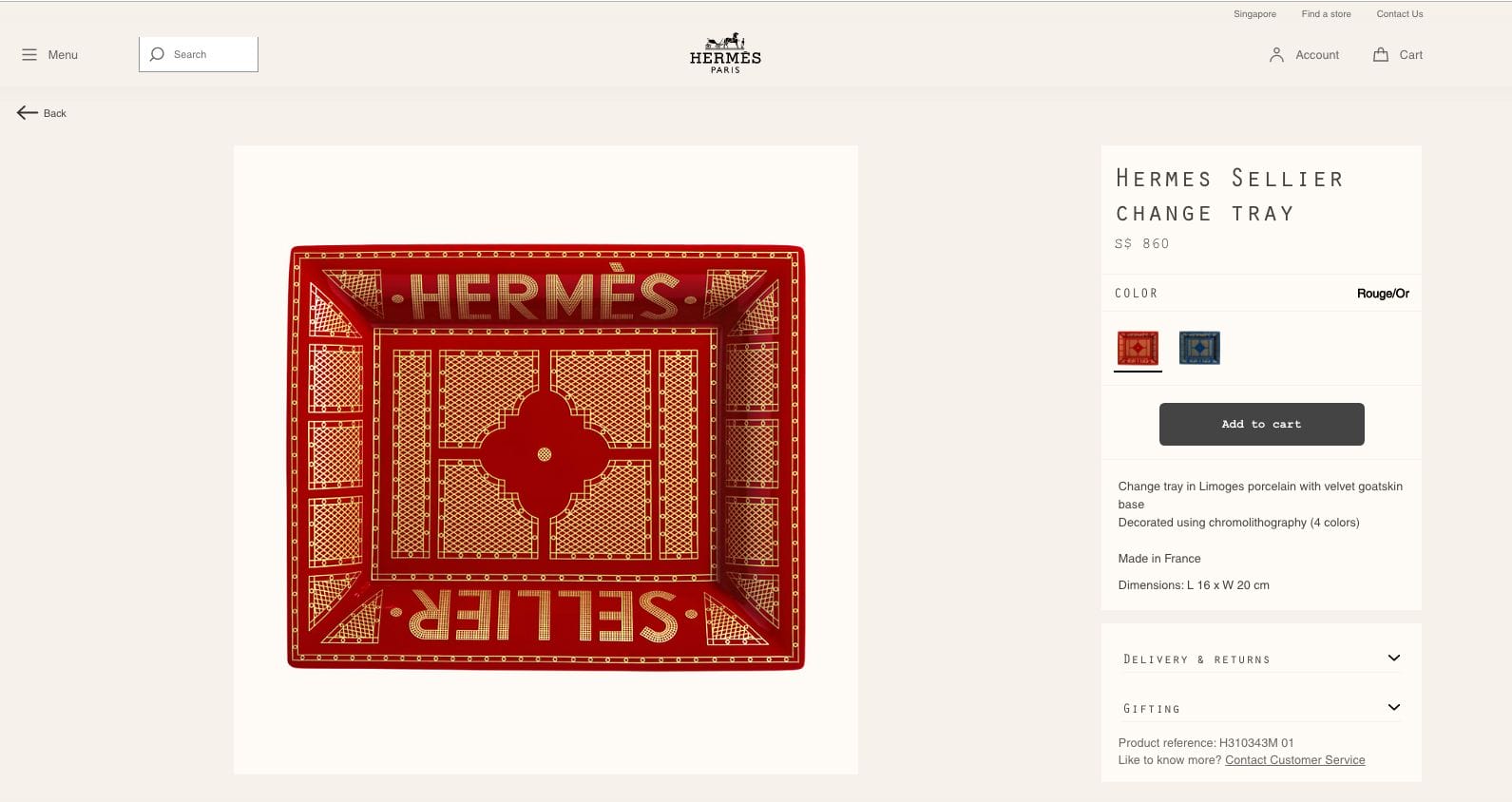 Let it be known on this website that anything served on an Hermès is instantly fancier. Yes, even food packed from a hawker centre.
Besides being in touch with the times and current habits of its contemporaries (kind of like our new website if you have not noticed), Hermès also shares its commitment to sustainable development. Case in point — their "Empreintes sur le monde" ("Footsteps across the world") series by film director Frédéric Laffont. 
—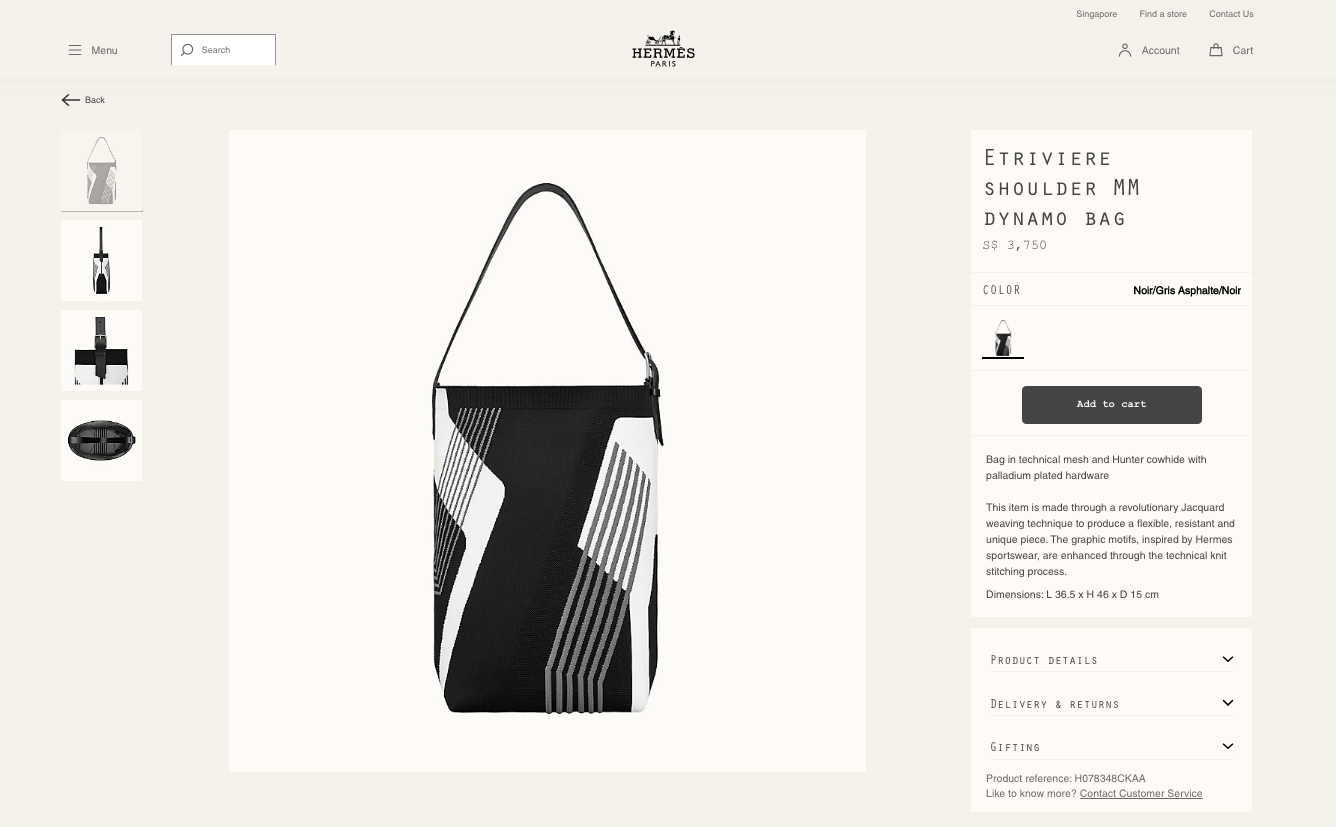 A bag named Dynamo that is equally dynamic in the ways you can wear it. 
Before you check out though, here are the three rules of thumb — in-store collection is not available, there is a complimentary DHL Domestic express delivery and you can return your items within a maximum period of 30 days following the date of purchase.
Shop Hermès's most wanted goods today at https://www.hermes.com/sg/en/.
Photography by Jason Lloyd-Evans.
---