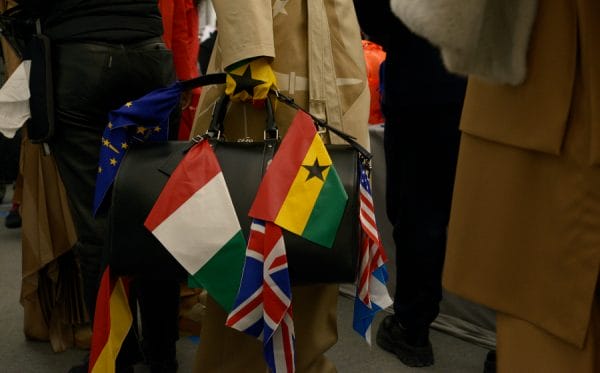 There's a famous proverb that goes — "good things take time" — a concept Louis Vuitton is familiar with. After all, the French maison did take their time to launch an online site and if we're being honest here, the experience of purchasing anything hot-stamped with their logo is best done physically. For those who are fully acquainted with the artistry, codes, and conduct of the house (or you are a genius at designer It-bag charades), you might want to skip the crowd and purchase products like 80% of the population — online. 
—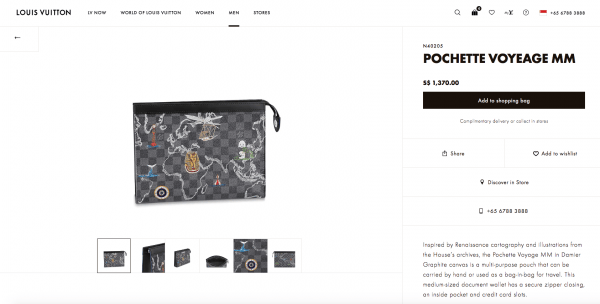 You can now carry the weight (i.e. everything you stuff inside) of the world (the bag features iconic global landmarks) in this clutch.

The newly launched e-commerce site encompasses the entirety of Louis Vuitton's product range — ready-to-wear for men and women, leather goods (bags and SLGd), accessories, watches and jewellery, luggages and fragrances. If you're looking to flex harder than the rest, customisation is available too. 
—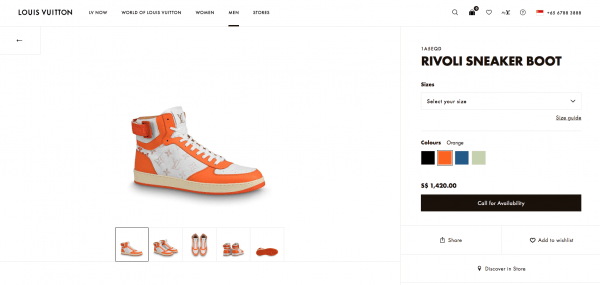 Our three reasons to buy these sneakers — it's Fanta-orange; it has a gold foil print of the iconic monogram; it's going to make you look and feel like a rap star. 
The merits of the pay-day draining wonders of Louis Vuitton's online site does not stop at the product range. If you've allocated a sizeable portion of your paycheck to purchase something, you have the option to select for complementary same day or next day delivery via the Louis Vuitton "White Glove Service". The antithesis of grumpy delivery uncles, a delivery boy decked in Louis Vuitton will be hand delivering the package — a maximum of two more re-deliveries can be arranged but trust us, you don't want to be that kind of customer.
—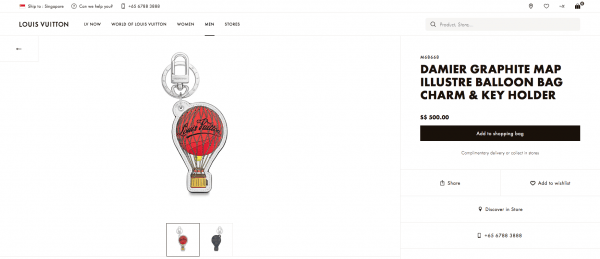 We can't imagine ever having a bad day when we look down at our keychain that's in the shape of a hot-air balloon. 
In case you're wondering if we at Men's Folio are adding the above three products to cart. You are right. In fact, you should be doing so too. 
---