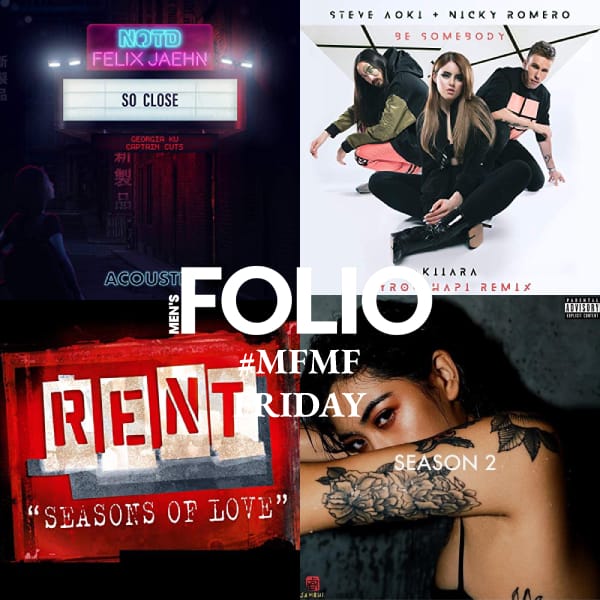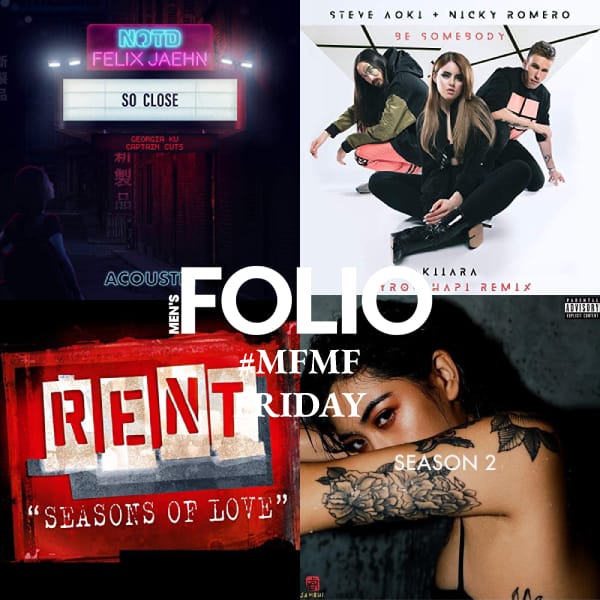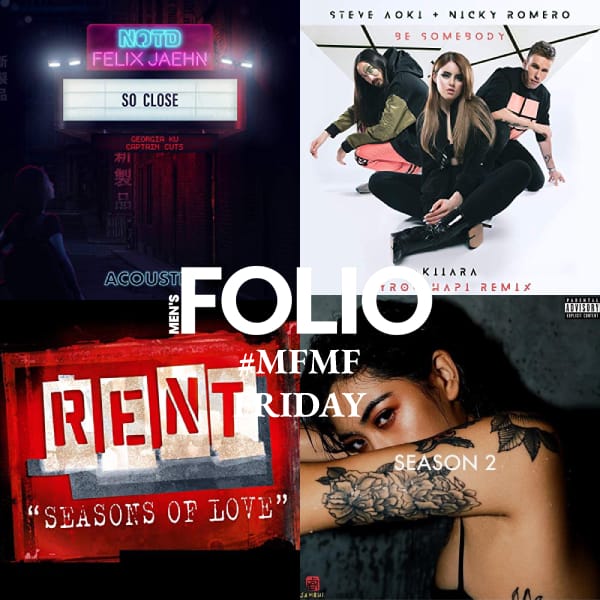 When I got back to the office last Monday after being away a week for #DiorMiami, first on the agenda was being hauled into the conference room by the Men's Folio team on the pretext of an important meeting. Before I knew it, they asked for my mobile phone and hijacked it to access the latest #trending activity — the Spotify Wrapped playlist.
Since this would be my last #MensFolioMusicFriday sharing for the year, I thought it would be apt to share some of the songs with poetic lyrical tunes on that said playlist to close off the year.
—
Steve Aoki & Nicky Romero — Be Somebody feat. Kiiara
The Men's Folio team made a bet that the number one artiste on that playlist would be Tiësto — purely based on my relentless profession of love towards EDM. How wrong are they? Firstly, I wouldn't think Tiësto is the signifier of EDM (in my humble opinion but I still love his music regardless!) and secondly, my favourite DJ is actually Steve Aoki (it periodically yo-yo between Aoki and his associated Dim Mak artistes — shoutout to QUIX!)
To be honest, I was slightly shocked that Aoki's Be Somebody was my most listened to track for 2019 (reason to come with the next song). With that being said, Be Somebody is a great song for a foolhardy — perceived or self-acclaimed — who needs another person as a source of strength to jump through rings of fire in life. This song hits home hard for me because I made 2019 the year that I learn to be ok with being by myself.
—
Sam Rui — Better
I expected Sam Rui's Better to be my number one Spotify "Wrapped" song because I listen to it every night. I'm a 10 she's a 1 \ I'm not jealous you settled \ Baby we both know I won are lyrics so raw (Rui even called out her ex's name in the song!) that all the anger coupled with Rui's easy R&B vocals just melt all the day's pent-up frustrations away.
One YouTube comment goes, "damn. getting burned by your ex has never sounded/looked this good before" and I am so, damn inclined to agree. What pent-up frustrations? I am just irritated my ex is dating someone new while I am still listening to this song — right now.
—
NOTD & Felix Jaehn — So Close feat. Georgia Ku & Captain Cuts 
While this song might be about missing the love of one's life, my entire being isn't all about the manifestation of love (or the lack thereof) . Hence, So Close is about the almost-s and maybe-s for me — I never noticed \ I was busy tryna work this out \Why was I holding on \ When I knew you'd only let me down? 
I struggle in dealing with my obsessive compulsive tendencies where failures drive me into kamikaze mode, but sometimes being "so close" in the given situation is good enough.
—
Rent — Seasons Of Love
If there is a song to truly wrap up a year, this is the song. I love almost every cast version except one particular 2019 live version, but it quickly redeemed itself by bringing back every Broadway cast to have performed Rent during the finale. I'm going to end this post with the below poetic lyrics cause it beautifully sums up my year:
Five hundred twenty-five thousand six hundred minutes \ Five hundred twenty-five thousand \ Journeys to plan \ Five hundred twenty-five thousand six hundred minutes \ How do you measure the life \ Of a woman or a man? \ In truths that she learned \ Or in times that he cried \ In bridges he burned \ Or the way that she died \ It's time now to sing out \ Tho' the story never ends \ Let's celebrate \ Remember a year in the life of friends
---