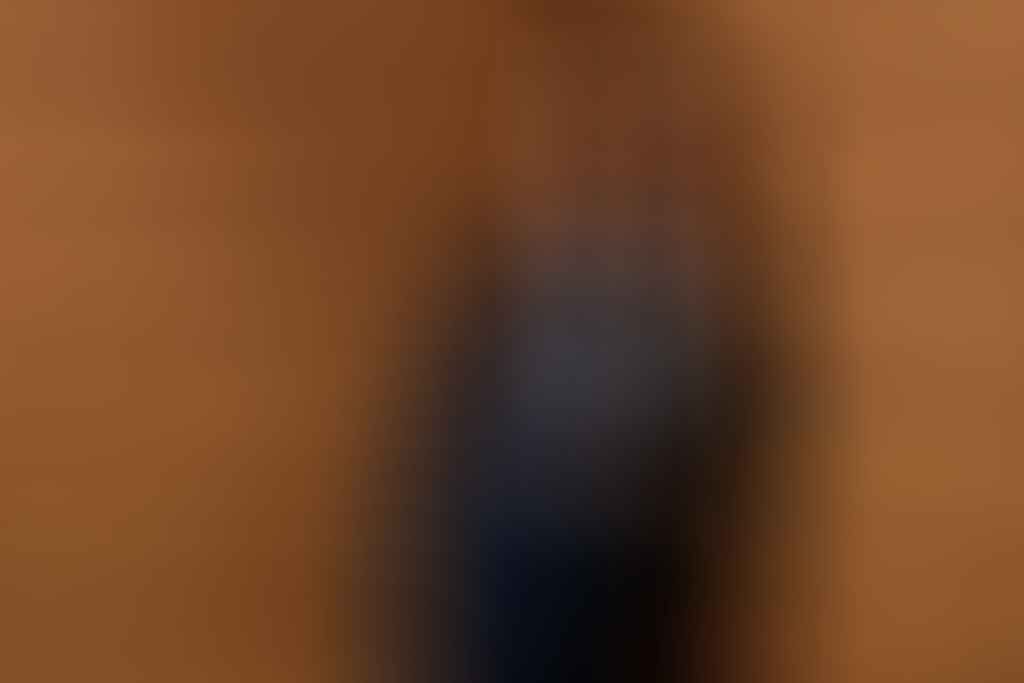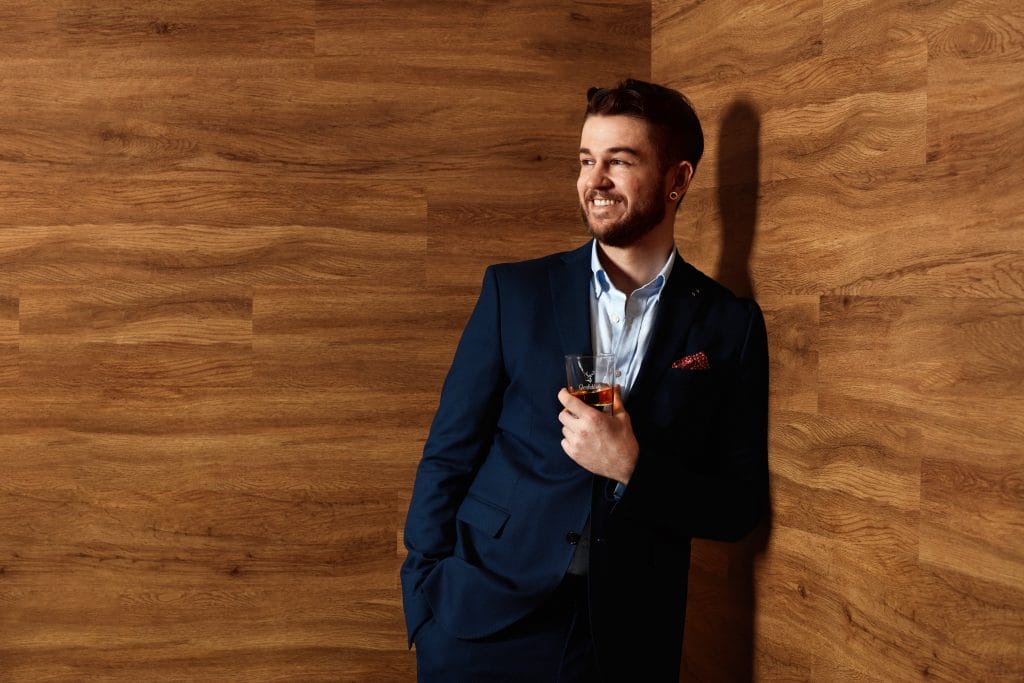 In the fifth instalment of #MensFolioMeets — a weekly column where we interview who's who and who's in the know — we speak to Brett Bayly, regional brand ambassador for Glenfiddich in Southeast Asia.
Men's Folio is going to drop a weighty truth bomb — there is no other spirit we can think of that is as panty-dropping, awe-inspiring and dude-I-have-elite-taste inciting like a bottle of Scottish Whisky. Carve it up to the handsome bottles they're usually housed in or the romantic stories that they are usually accompanied them.
In Glenfiddich's case, it's a story where founder, William Grant and his descendants probably stuck it up to the big man in each era. The first single malt whisky was launched on Christmas Day 1887 (sorry Santa, our present to the people is better), it was one of the only distilleries to increase production in the 20s despite a prohibition in force in the USA (let our people drink!) and from the 50s to the 70s, they made Glenfiddich whisky what it is today — a premium whisky that fortunately does not cost like a premium whisky.
Keeping up the house tradition of being mould breakers and troublemakers, Brett Bayly is the latest regional brand ambassador for Glenfiddich in Southeast Asia. If one is not immediately disarmed by the 31-year old zaddy (be warned, he has powerful eye contact), take some time to get schooled on the Scottish whisky house. If you've succumbed to his charms, continue reading below to make up for the lesson lost. Slàinte!
—


—
Hey Brett! I've landed in Australia for the first time, what's the number one thing I should do?
Run to the nearest pub! The truest experience of day-to-day culture in Australia, definitely occurs there for sundowners! Politics, jokes, stories from the old boy who has held the bar up for the last 30 years, it all happens there.
Also, the bartender will most probably have the best suggestions for you on what's happening in whichever city you land in.
—
How is whisky culture different from the land down under compared to our little red dot?
Whisky culture changes everywhere, just like the general drinking culture! I think one really interesting thing is that because Australia has so many stipulations under the law regarding the service of alcohol, you won't see any bottles on tables in bars.
Singapore has this brilliant culture of sharing everything – from a meal with friends, to buying a bottle and putting it out for everyone to enjoy which really opens up conversations!
—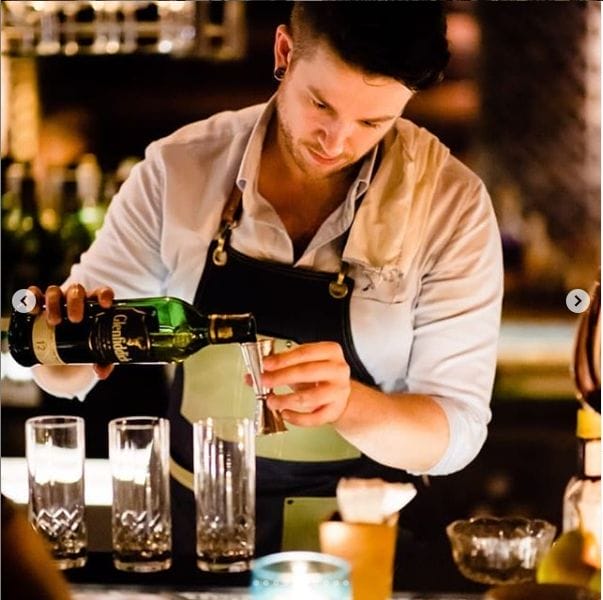 —
So, you're a tipple, what is inside of you?
First time I've been called a tipple! If I was, as whisky drinkers call, a 'Dram', I think I'd be along the lines of the Glenfiddich 12-year-old. A little cheeky kick at the start, some fun fruit-driven flavours in the middle, and a little oakiness which I hope indicates I know a thing or two about what I'm talking about.
I think I'd be nice and easy to drink, as I don't think I have an overly abrasive personality.
—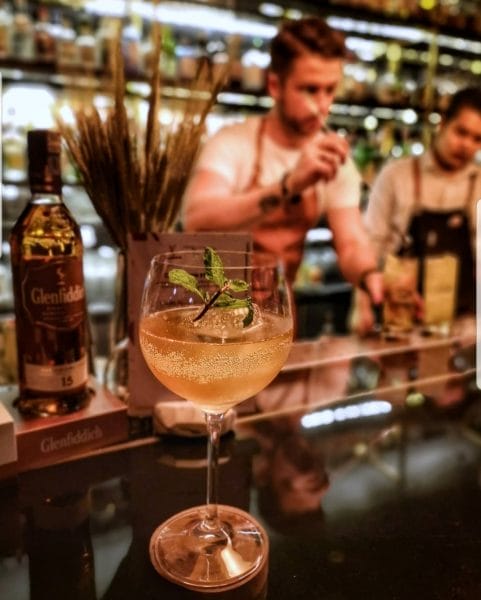 —
What is something most whisky first-timers don't know about the drink?
I think with single malts, one thing that people assume is that it's intimidating and only reserved for old gentlemen swilling whiskies older than their kids while talking politics and current affairs! This definitely isn't the case!
I love making cocktails with whisky, and pushing beyond the comfort zone of it being served neat, on ice, or with a little water! A Glenfiddich Daiquiri using the 15-year-old Solera is one of my favourites! Alternatively, whisky isn't only from Scotland! There are amazing whiskies being made all over the world, in places you may not expect, including Singapore!
—
What is the weirdest request you've gotten from a customer?
Some questions I can't repeat, but I think the most unusual I've ever had was at an event I was hosting – I had a guest tell me that they had this amazing 1960s whisky they wanted me to try, but I had to leave right then and there, and drive 4 hours into the country side to go taste it.
I'd met this person about 15 minutes before, and red flags were jumping at me. I politely declined the generous, although strange, offer.
—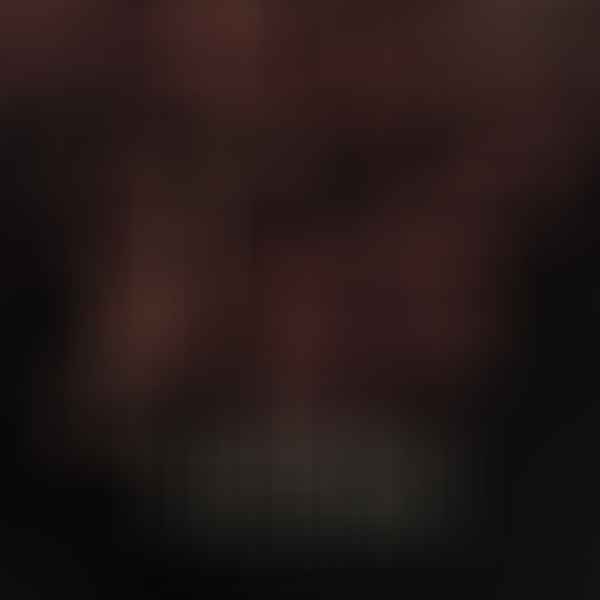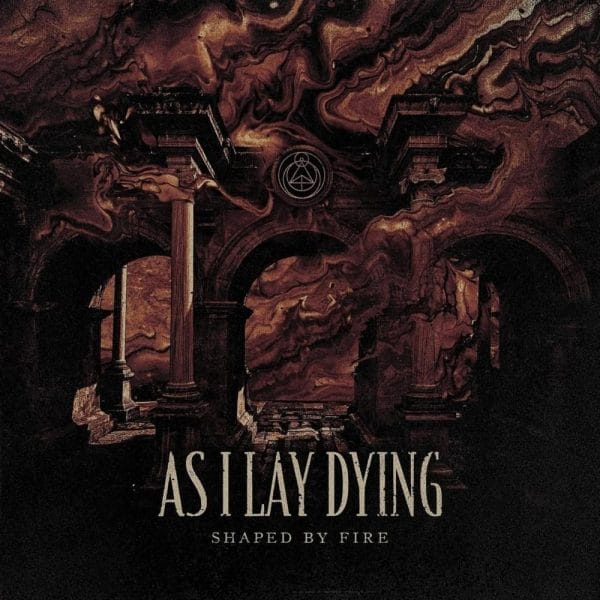 —
What is the number one song on your Spotify playlist right now?
My Spotify list is a little aggressive since it's mostly for when I'm in the gym. Currently, the most played song is "My Own Grave" by As I Lay Dying.
I've been listening to their new album a lot as they just announced they'll be in Singapore in January.
—
Where is somewhere you'd like to go next year?
Japan or Italy. I do have plans loosely being put together to go to Italy midyear for a Mediterranean summer. However, Japan has such a great reputation for whisky that I'd love to get over there and do distillery tours to see how their production is both similar, and vastly different to what we do at Glenfiddich.
I have a serious fascination with the details that can seriously alter a whisky profile — from climate controls to fermentation periods, it's all such a unique process of character from each place. I plan to look for one of the few whisky distilleries in Italy also, if I can, while I'm there!
—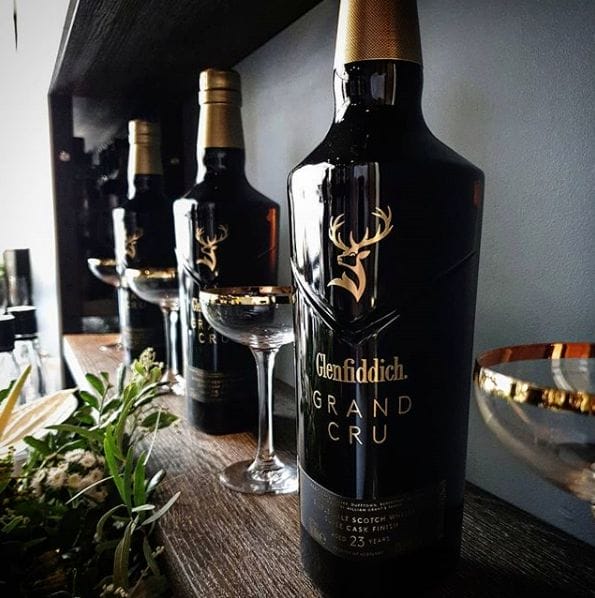 —
What is a seriously underrated mixer?
Weirdly, because everyone knows it – tonic water. I think it has been pigeonholed as a Gin or Vodka-only mixer, but I genuinely enjoy mixing tonic into cocktails with whisky.
I'll drink rum with tonic also! Don't be fooled people, there's no rules when it comes to what your preference is for taste profiles!
—
What do you like to eat when you are drunk at 2a.m.?
I never get drunk, just more charming is the goal! [Laughs] But seriously, late night eats are a great time!
I can't say I have a single go-to, but I guess if the old autopilot has been engaged, I'll go straight for either a cheeseburger or pasta.
—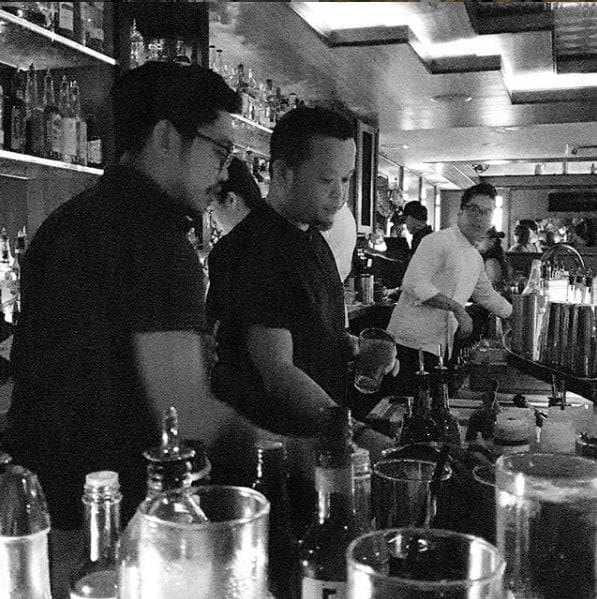 —
Thanks for doing this without cringing (we hope), where can we find you on Saturday night and toast to you?
No cringing from my end at all, except when I read my answers back eventually! [Laughs] Saturdays for me I will usually aim to stay in if I'm honest. With the role I'm in and my history of working in bars, I find Saturday is for the bars to make money, and that's the last day they want to see me walking in!
If we're talking about a Tuesday or Wednesday and I'm in Singapore, most probably at Employee's Only, Manhattan, or 28 HongKong Street. Recently, I've been enjoying No Sleep Club that has just opened on Keong Saik Road, the team there are a lot of fun! With that said, Cheers!
---