View this post on Instagram

 
If you're scratching your head and going "Ong Seong-Wu, who?" Not to worry, we had the same reaction (Editor: Does he sing or what?). With the Seoulite now having 505,000 "hashtagged" photos of him on the 'gram, our curiosity has been piqued and it turns out, the 23-year old isn't your run-of-the-a mill teeny bopper or mukbang enthusiast — he is South Korea's latest marvel boy to hit the big screen.
A previous member of the group Wanna One, Seong-Wu's debut on television was on the drama, The Moment of Eighteen where he played Choi Joon-Woo. Joon-Woo isn't charming and neither is he the kind of lad whom girls flock to see him play basketball (aka the trope of all asian dramas) — he's sensitive, brooding and is a man of few words.
 

 

View this post on Instagram

 
Throw in a love interest who wants to break free from societal norms (don't forget, this IS South Korea) and a love rival who is the opposite of him, you have a dramatised version of the otherwise sanitised teenage years growing up. There're no kimchi slaps, dramatic death scenes or sepia-toned flashbacks but we'll let the success of the show speak for itself — episode six of the show had a record 2.9 million views.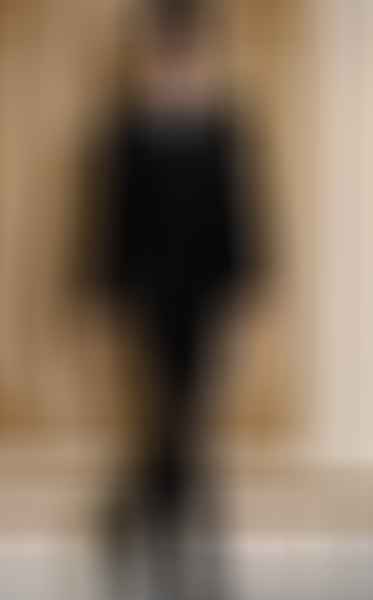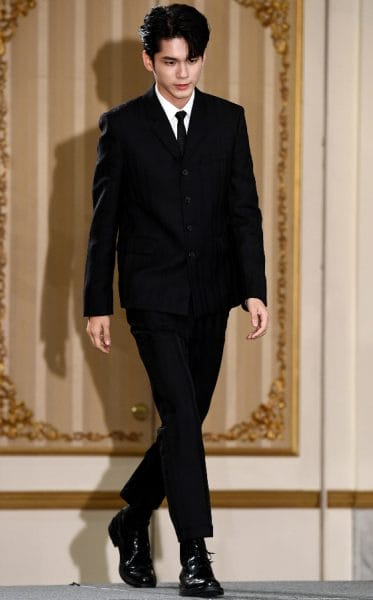 But before we get carried away, let's get back to the fashion. If you can spend some serious coin, head over to Saint Laurent and buy the slim black two-piece suit Seong-Wu wore to his show premiere. It's the gold (or black) standard of suits — a slim fit and lapel, skinny tie, smart collar and when paired with army boots, makes one the best dressed man in the room.
If your attention is shorter than Seong-Wu's trouser cuff, here's a song he sings for the drama instead. 
Photos credits courtesy of Saint Laurent.
---