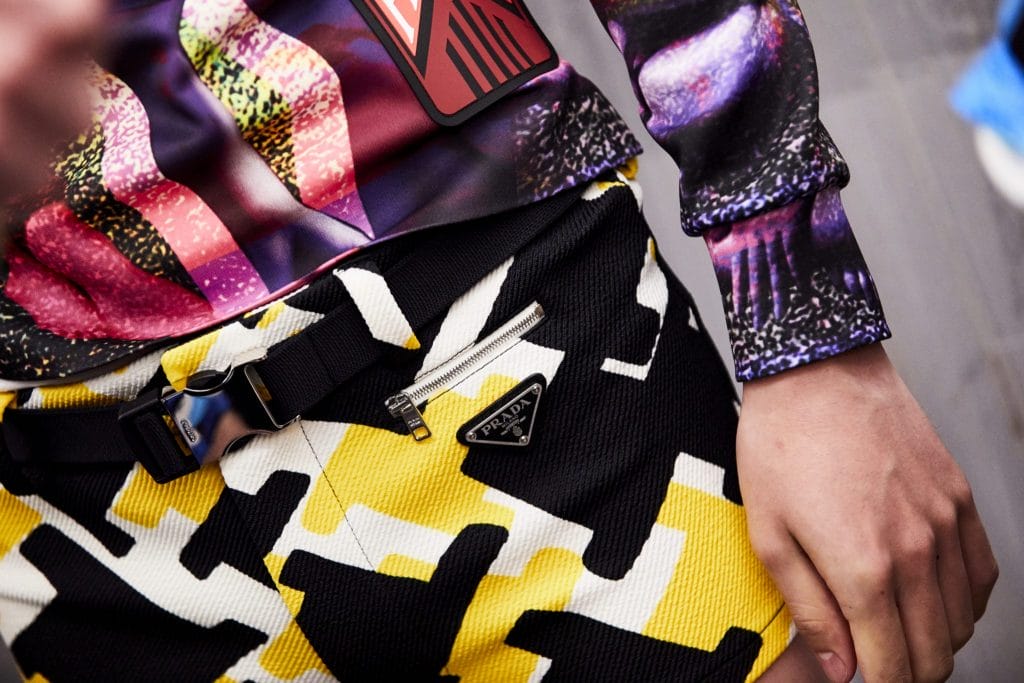 In case you haven't heard, spring has officially begun this week. While other countries enjoy the cool breeze of a new season, Singapore is cursed with overbearing temperatures bound to cause one to work up a sweat within three minutes of leaving air-conditioned havens. To beat the heat, here are some of Spring/Summer'19's refreshing looks that share one thing in common: short shorts!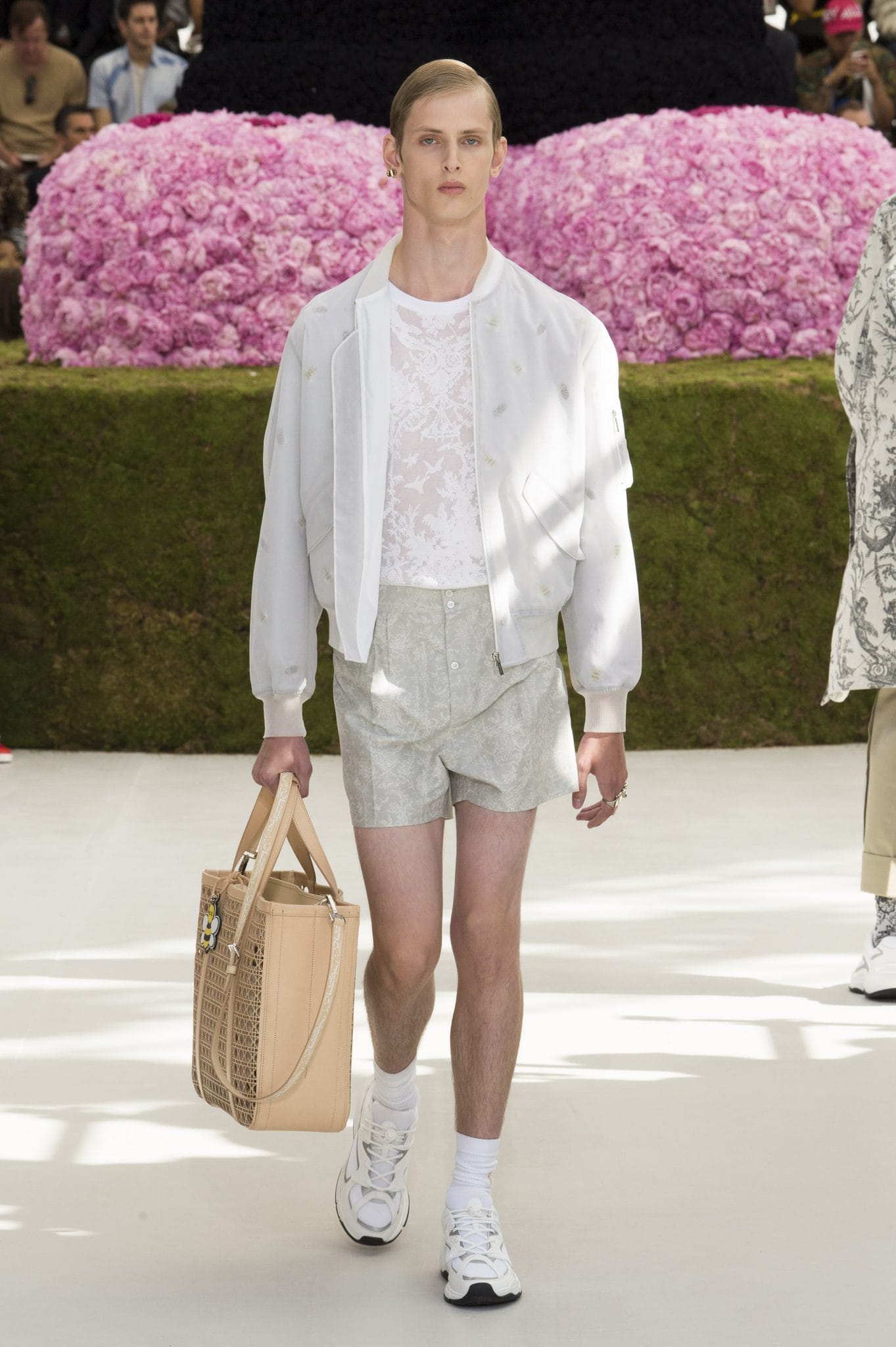 Dior Men starts the list with this picnic-bound look. The intricately-patterned shorts paired with sheer undershirt looks ideal for a frolic in the meadows. Complete the look with a jacket peppered with adorable bee prints and the basket-esque bag and one is on his way to a sun-kissed day at the park.
Engaging in sport-related activities in this blazing temperature is daring, but if one is equipped with Ermenegildo Zegna Couture garb, he has nothing to worry about. A tennis visor shields the eyes from the blinding rays of the sun, while a sleeveless shirt and simple maroon shorts ensure a full range of motion while besting your opponent both on the court and on the runway.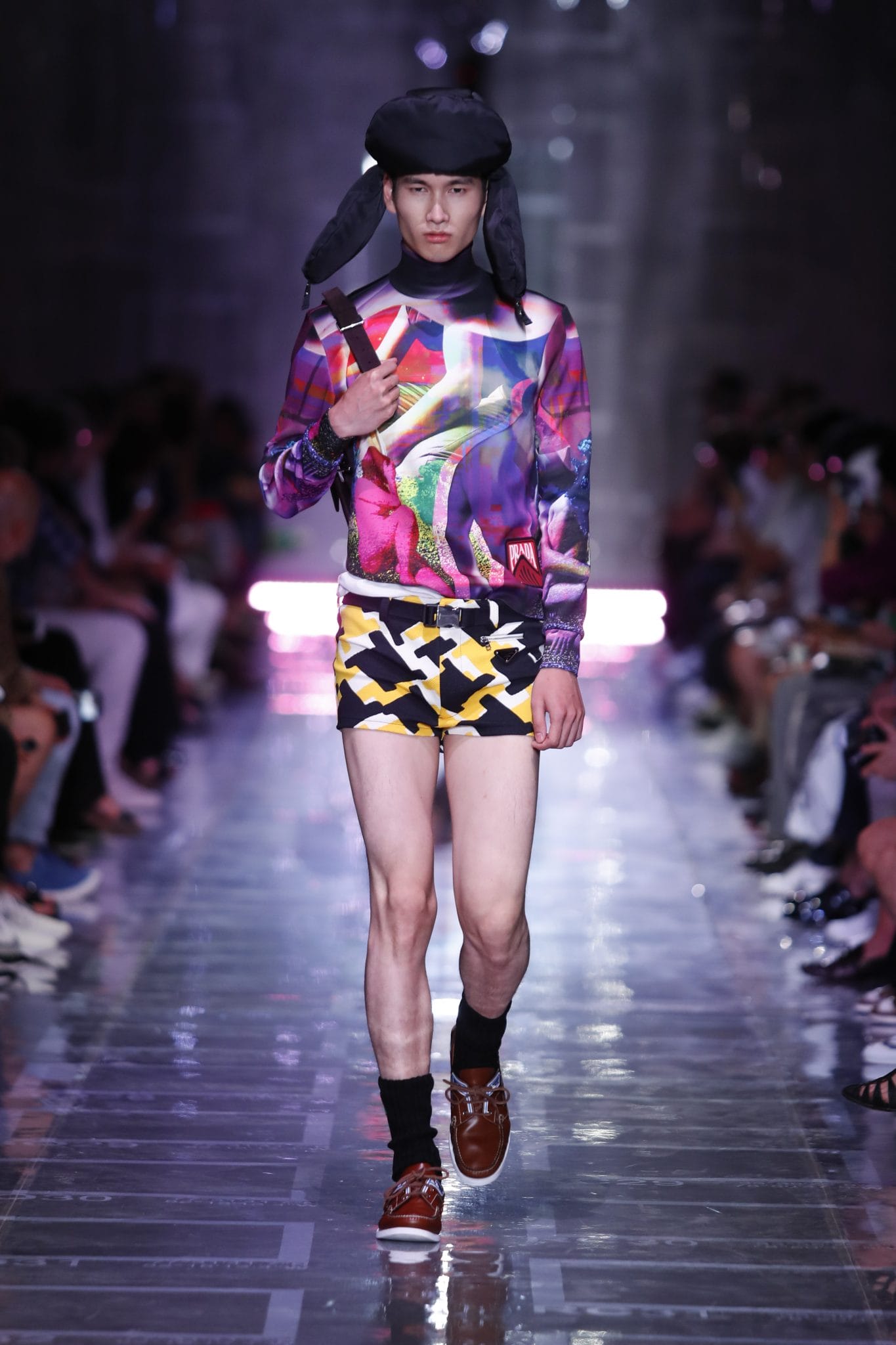 If one is afraid of getting sunburnt but still wants adequate ventilation, then this Prada look will more than suffice. The delicate turtleneck ensures that one's arms doesn't burn to a crisp in the 34 degrees heat and the vividly patterned shorts come embellished with zips and pockets so that one's baby smooth legs do not look too naked.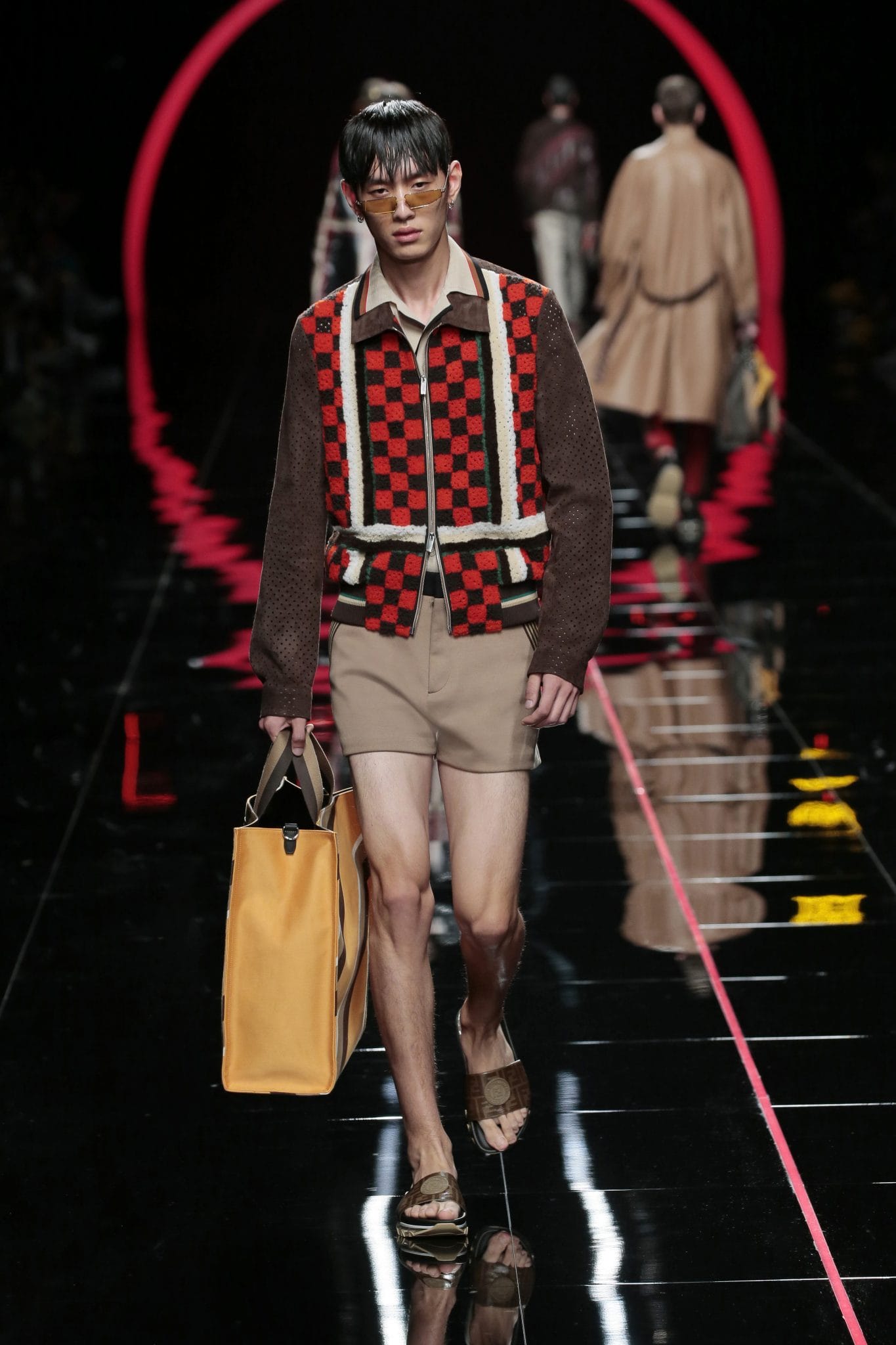 For some bizarre reason, Singapore's drought-like weather is sometimes graced by unexpected showers, causing some to bundle up in case they catch a cold. Fendi shares the same sentiments and has created this cozy knitted jacket, fitted with perforated sleeves to achieve that coveted in-between. Of course, the shorts and slip-ons are a must for easy cleaning up after a commute over puddle-ridden grounds.
---