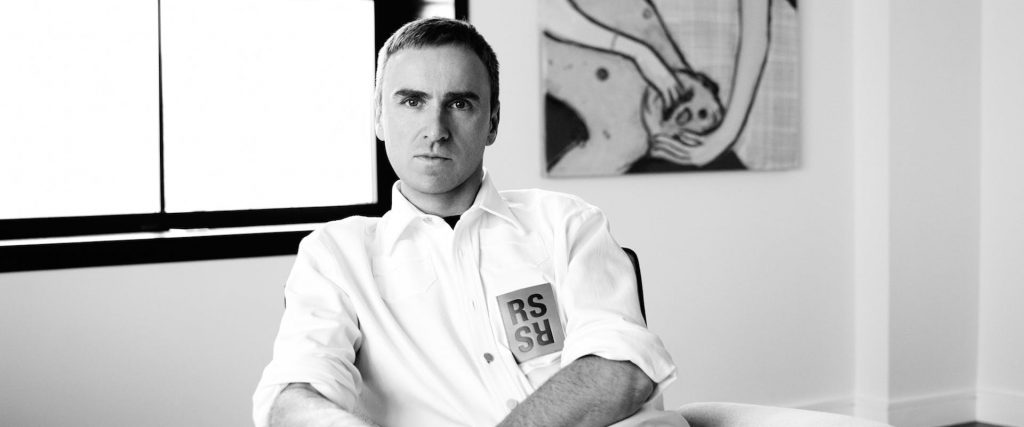 Less than two years helming Calvin Klein as chief creative officer, Raf Simons has been announced to be departing the brand with immediate effect. Parent company PVH Corp. wrote in a statement, "Both parties have amicably decided to part ways after Calvin Klein Inc. decided on a new direction which differs from Simons' creative vision."
The brand Calvin Klein made its name for its American atheleisure aesthetic and focus on denim. Simons known works from his past tenure at Jil Sander and Dior showed that his brand of minimalism would breathe fresh air into Calvin Klein. 
Before Simons, Calvin Klein's previous campaigns oozed provocation with male models sculpted like Greek Gods while with Simons onboard, he redefined sexy for the brand. The campaigns featured au courant models of the runway who were narrower in frame but sculpted nonetheless, a departure from the traditional perception of male beauty. Many onlookers lauded the effort in amplifying the conversation of diversity in fashion. 
Simons also steered the Calvin Klein brand back to its roots, with a focus on denim and American culture. The tired-trend was a tough nut to crack but Simons showed ingenuity through the seasons and one of his efforts saw him collaborating with the Andy Warhol foundation to create freshness in the brand's denim. 
However, for all of Simons' creative vision, it did not translate to shop floor sales which contributed to his departure from the brand eight months ahead of the end of his contract. 
It has also been announced that Calvin Klein would not be showing at the upcoming New York Fashion Week in February to focus on a new direction. 
---