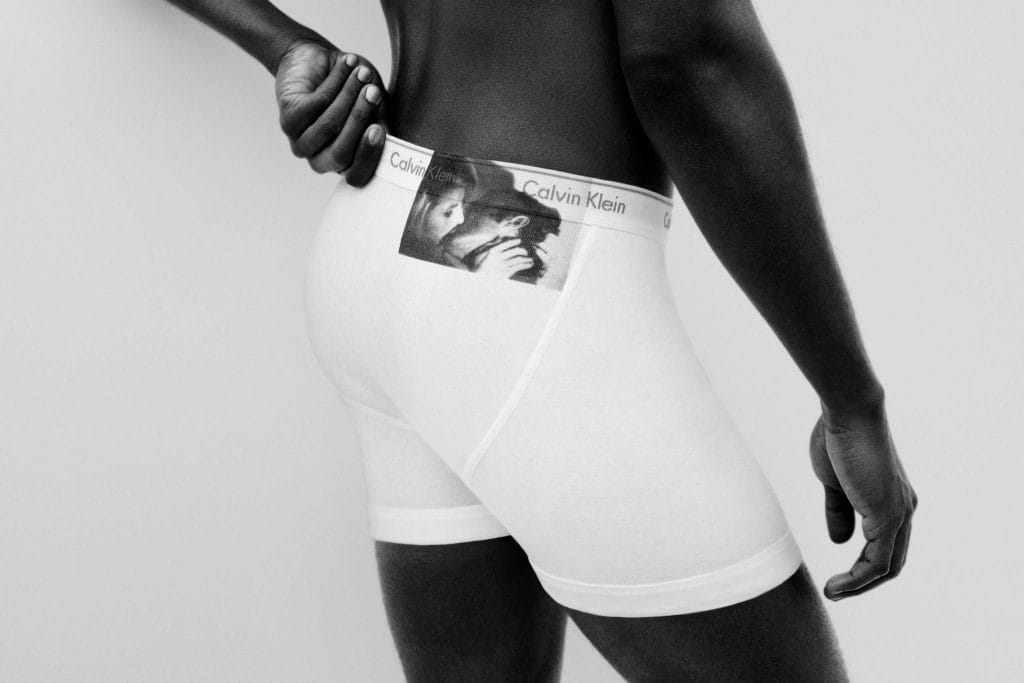 Remember growing up with those ubiquitous prints of Campbell's Soup Cans? It sort of mimics the relationship between Kanye West and Taylor Swift from the "Famous" music video saga.
Those soup cans were probably made famous by Warhol (Yes, that makes Campbell's soup the Taylor Swift of the narrative). That great debate aside, casual fans and collectors of the pop art demigod can now rejoice. The much celebrated Andy Warhol had set to not only leave his prints as a bragging right in your home but this time, left traces of his evocative masterpiece around skin-baring spots as a collaborative effort by Calvin Klein.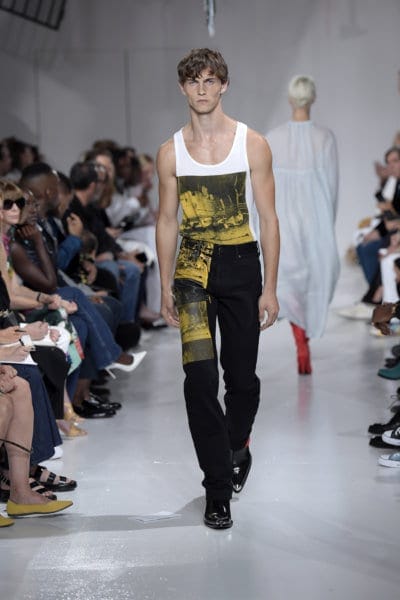 An exploratory effort to complement  Calvin Klein's vision, screen-prints of  Warhol's body of work was presented in true Hollywood dream-factory fever on the Spring/Summer 2018 runway. To define the contemporary notions of the American machismo, a fresh narrative is born. Following the brand value as the quintessential American symbol and institution from the start, Simons has taken the cue to celebrate the American life by building a story based on archetypes and tropes. No stranger to working with famous artists, Raf Simons also recently teamed up with artist Sterling Ruby for a site installation during the show. 
In intimate cahoots with The Andy Warhol Foundation for the Visual Arts, Calvin Klein celebrates one of Warhol's earliest cinematic explorations, Kiss. As creative provocation, Warhol aimed his camera on close-ups with 12 couples kissing for 3.5 minutes each, a major no-no back in the early days of Hollywood censorship. The boundaries were further pushed with the introduction of biracial and homosexual pairings. Some call it a protest, others call it a political statement, while to briefly (pun intended) put across plain and simple — it's the interpretation of his studied resistance.
Featuring screen-prints of luminaries like Gerard Malanga and Baby Jane Holzer, the collection highlights one of the two stills of two different couples taken on the said experimental film. The collection comes in assorted Calvin Klein men's classics: tank tops, t-shirts, briefs and boxer briefs. That is not all, a bralette and bikini will also be available to get #mycalvins on for your lady muse.
In case you have forgotten, Valentine's Day is drawing near. So if you got it, why not flaunt it, artfully?
---