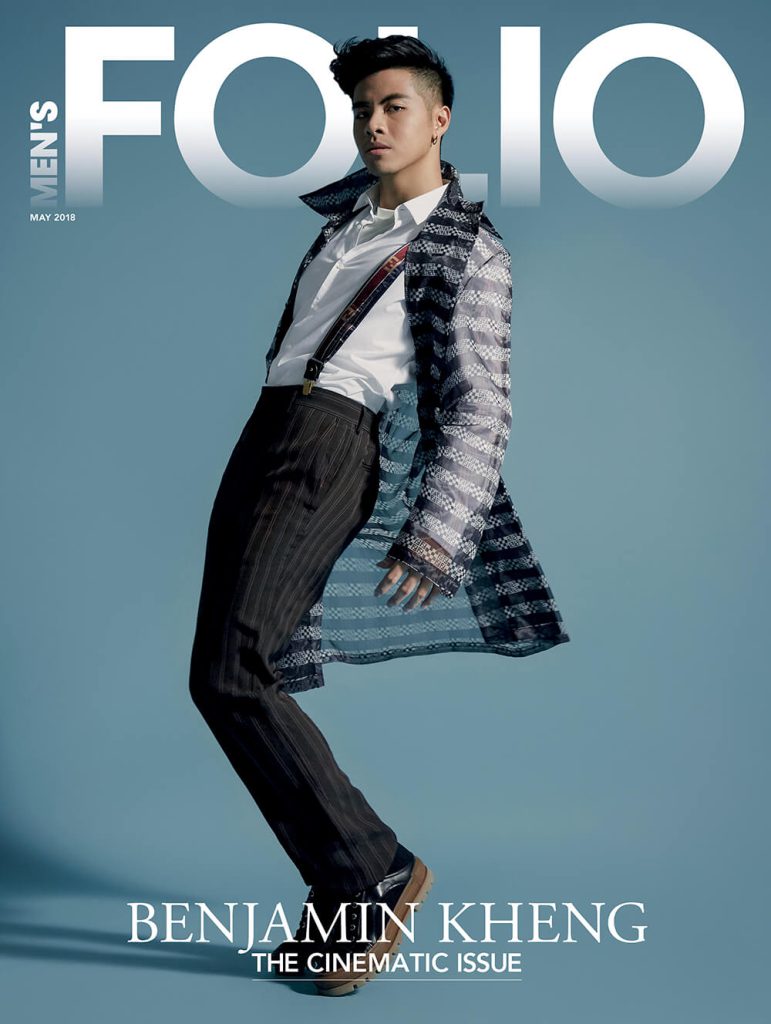 I am a huge fan of cinema. One of my favourite films is 500 Days of Summer starring Joseph Gordon-Levitt and Zooey Deschanel. I love how the no-frills plot, with the pure intensity of young love taking centrestage, pulls me in and let me identify with the actors. About Time starring Domhnall Gleeson and Rachel McAdams is another favourite because it reminds us of our fallibility given a limited length of time.
I was looking forward to working on this Cinematic Issue, so much so that I was already conceptualising the fashion spread while closing last month's issue. I want to take this chance to thank my partner who inspired the idea of clowns (even though I refused to watch the reboot of IT), since their costumes can sometimes be a dramatisation of what is fashionable. The resulting spread shot by Wee Khim is the most gratifying one I ever achieved over the years of collaboration with the famed photographer.
The other project I thought would be fun is the spread by our stylist Belda Chung, featuring lead male archetypes in cinematic history. Through casting actors for these roles, we come to the realisation that we are all suckers for stereotypes.
Speaking of stereotypes, contributing writer, Rachel Ong shared her opinions about our unforgiving stance towards artiste in the Singapore entertainment industry. What is it about our one-track mind that defines success by how popular they are overseas? Cover star, Benjamin Kheng, seems to have broken boundaries, having legions of local fans without having to prove his mettle by being a success outside of Singapore. His charming good looks might be a factor, but it is hard to say no to the undeniable passion that shines through his work.  
The same support could be given to the local fashion scene too, and as the leading men's fashion magazine championing Asian talents, we have returned with the annual Men's Folio Designer of the Year. This year, we are upping the ante by introducing a model search to complement this competition, so sign up online at www.mens-folio.com, and I hope to showcase many new talents to shake up the Singapore fashion scene.
Short of becoming a retro issue again, we introduced new fodder for modern cinema with features and watch editor, Yong Wei Jian and associate editor, Anis Taufik, shining a spotlight on the movers and shakers in the world of cryptocurrencies.
But for now, savour this issue like a quality movie meant to stir and inspire emotions from deep within you. We have the materials, I promise.  
---