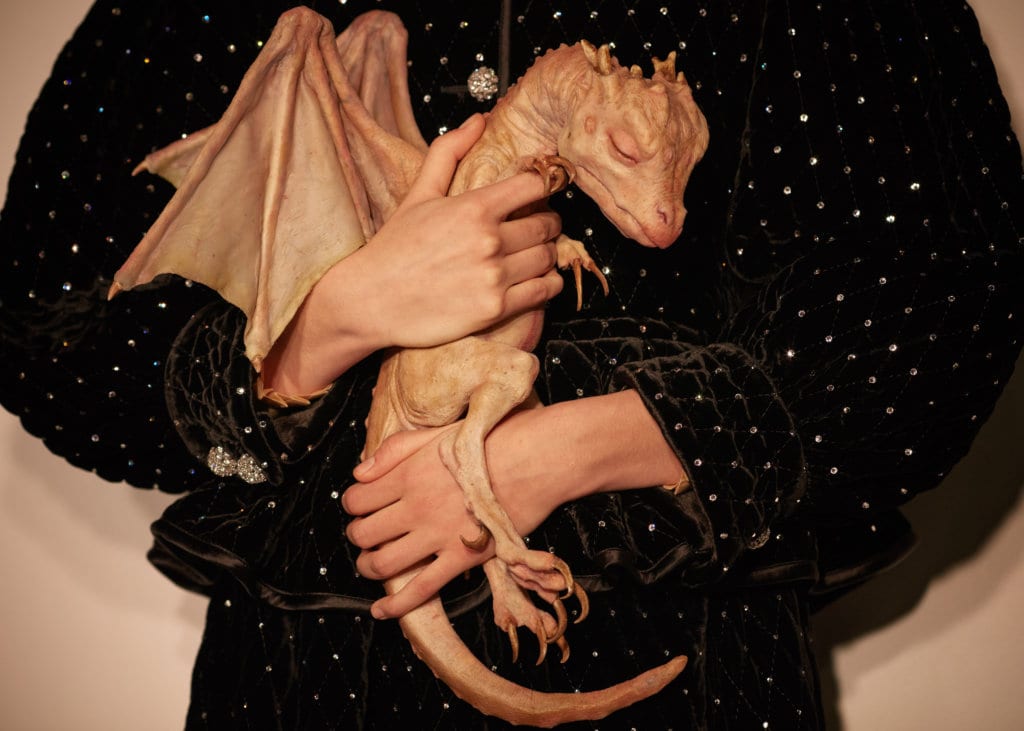 While many of us anticipated yet another season of Alessandro Michele's breathtaking world of floral and fauna and utopian fantasies, the Creative director traded fanciful narratives for a sultry, Metropolis-esque season for Gucci Fall/Winter'18 show. 
The show invite arrived in a form of  a countdown timer, perhaps hinting show goers to be prepared for a staged apocalypse unveiling a brave new world — which in Michele's terms translated to a Cyborg Manifesto (D. J. Haraway).
Below are 5 unforgettable moments Michele graced us with for Gucci Men's & Women's Fall/Winter'18.
1. Venue: A Surgical Theatre
Held at the Gucci Hub in Milan, we were transported to an uplifting-futuristic operation theatre for the runway show. Michele's recurring concept highlights the evolvement of identities within living bodies, whereby the designer paints a society of cyborgs living freely away from the scrutiny of a bio-political system (a term devised by Social theorist, Michel Foucault). Hence, staging a metaphorical set-up allows Michele to performatively explore the consciousness and fresh possibilities of a post-human society under no pre-set conditions. 
2. Metaphorical Props
As if models carrying severed clone heads did not give off major shock factors, Michele enlisted surrealistic baby dragons — in collaboration with Makinarium— to take residency in his pluriverse inhabited by cyborgs and mythological creatures.
This newfound liberation celebrates divergence in duality— masculine and feminine, normal and alien— building on multiple belongings to normalize what used to be mainstream be boundary-pushing and acceptable.
3. Unexpected Cultural References
Perhaps in Michele's make-believe reality bigots cease to exist. However, adopting cultural emblematic accessories such as the turban — styled in a way Sikh men adorn on their heads— could reflect a bigger issue in this day and age. Especially in a time where Sikhs face death threats, violent assaults, and ethnic stereotypes. 
4. Knitted Balaclavas
What's something we love about Gucci's Fall/Winter '18 collection? Those preposterous knitted balaclavas that showcase Michele's all-out imagination are bedecked with precious stones and crystals, and intricately woven with a combination of multicoloured threads.
5. NY Yankees Logo
Despite a relatively unconventional runway show, Yankee logos were stamped throughout, from baggy houndstooth coats to red statement beanies still caught eyeballs, . The entire collection paid homage to all categories of classifications which contribute to today's evolving cultural scene.
Naturally, the styling played a big part as well, where no model looked identical in terms of dressing or typecasted into a social class. Again, it was Michele's way of reasserting a shift in rediscovering our identities, an ideology of an "emancipatory possibility which we can decide to become what we are".
---