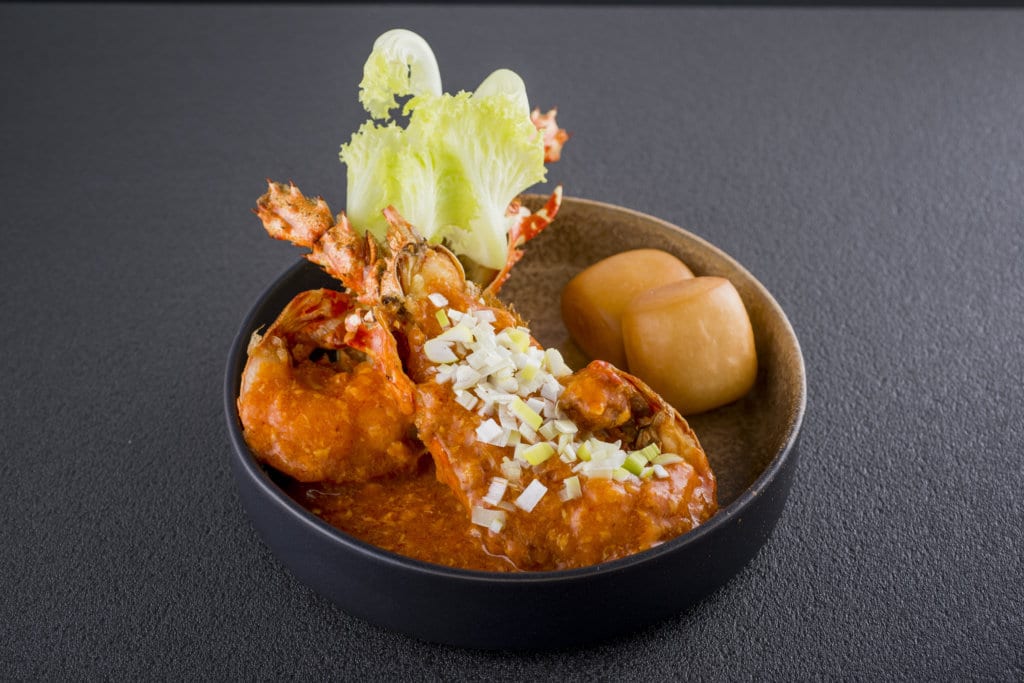 [email protected] has been no stranger to the local fine dining industry since it was established in 2012, serving up a harmony of Chinese, Japanese and French cuisines. Into its fifth year, the restaurant has launched a new menu crafted by new executive chef, Sam Chin from Penang. The culinary maestro boasts an impressive portfolio – he trained in modern European cuisine and worked his way up to become the Chef de Cuisine of Triple Three during his stint at the Mandarin Orchard Singapore. The 33-year-old even clinched gold at the inaugural Dubai World Hospitality Championship 2013, and has worked alongside Michelin-star-decorated Chef Laurent Peugeot and Chef Chen Kentaro.
The chef's list of accolades aside, [email protected] serves caviar-grade beef – of the Kumamoto cattle from Kyushu, Japan. Chef Sam makes it a point to use all the parts of the meat across the three kitchens. One dish that shows off his inventive combination of ingredients is the Hand-Cut Raw Kumamoto Wagyu Tartare, which pairs wagyu neck with Nashi pear, egg yolk, potato crisp, micro greens and Korean gochujang.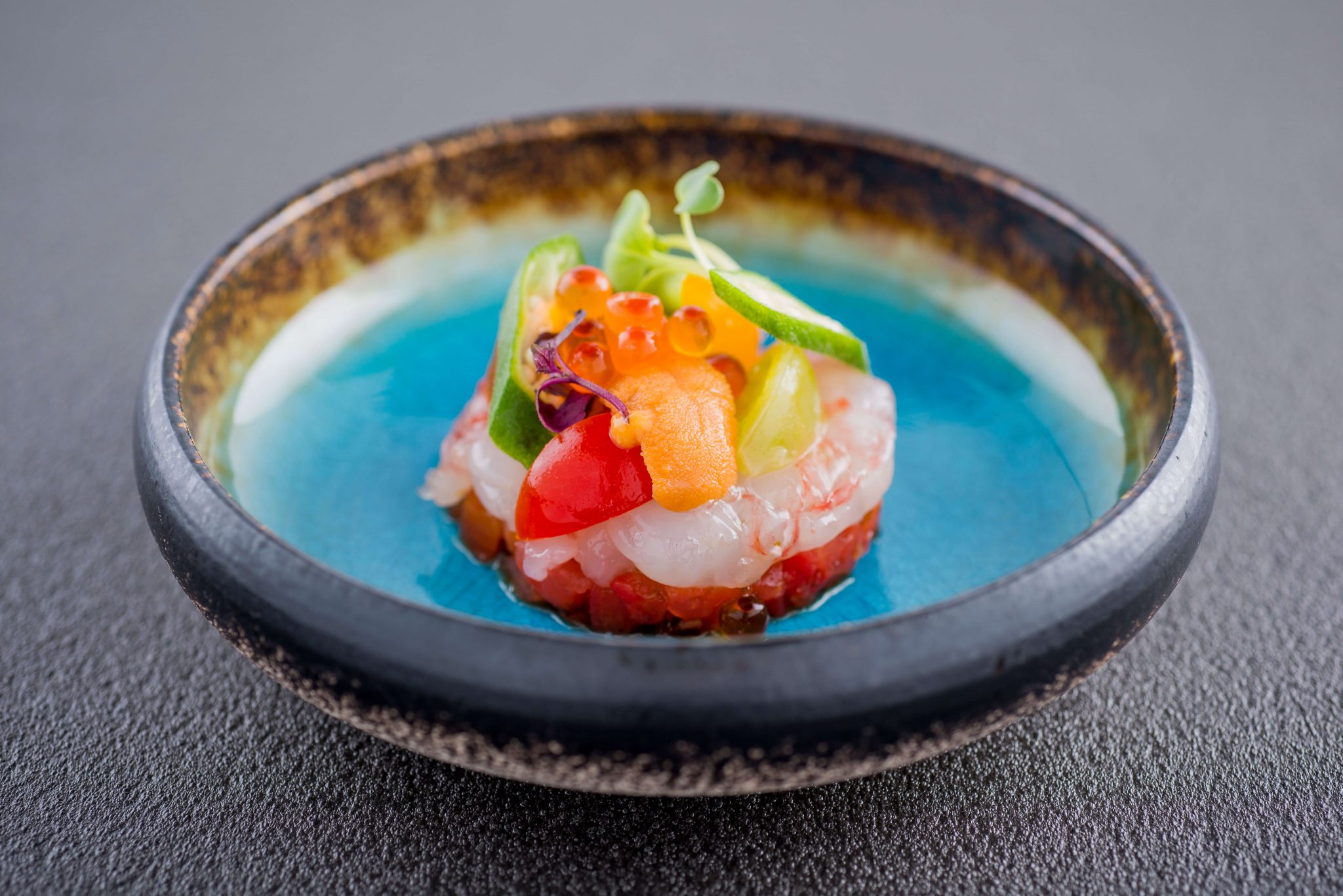 For starters, indulge in the Foie Gras Chawanmushi, and its broth of superior stock, crab meat and egg custard topped with creamy caviar and finger lime. The Hokkaido Botan Ebi Tartare is another choice, and consists of fresh Hokkaido prawns, sweet Kumamoto cherry tomatoes and crunchy ladyfingers that are countered by the savoury uni, ikura and nori dressing. For the more adventurous at heart, Omakase fish is also available here.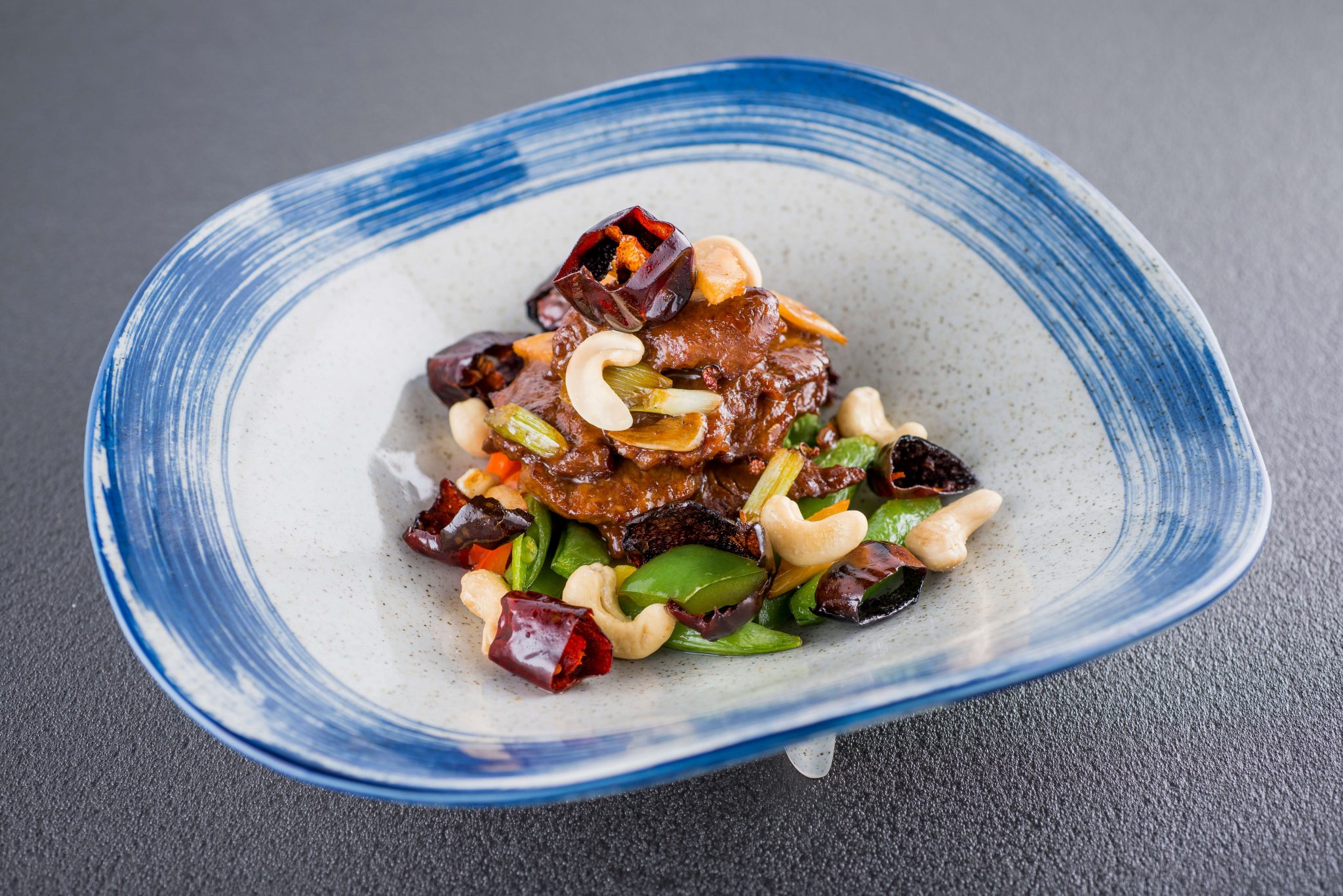 The highlight of the menu must be the A4 Kumamoto Wagyu. Charcoal Grilled Striploin, served with a side of pumpkin purée, mashed marble potatoes, and seasonal vegetables, is our pick. We also recommend getting a side of sautéed mushrooms, which complements the flavourful steak. Depending on availability, you might be able to get a rare cut of ribeye cap sushi, beautifully plated with yakiniku and onions, sprinkled with shio kombu, and drizzled in ponzu.
For dessert, try the Passion Fruit "Alaska", which comprises of orange chiffon, molten passion fruit lava and diplomat cream. Chocolate addicts can opt for the Black Forest Molten Lava Cake for a surge of molten dark chocolate dulcey, coupled with cherry liqueur jelly and a scoop of berry sorbet on the side.
[email protected], 50 Collyer Quay, Level 19, OUE Bayfront, Singapore 049321, +65 6634 4555.
---