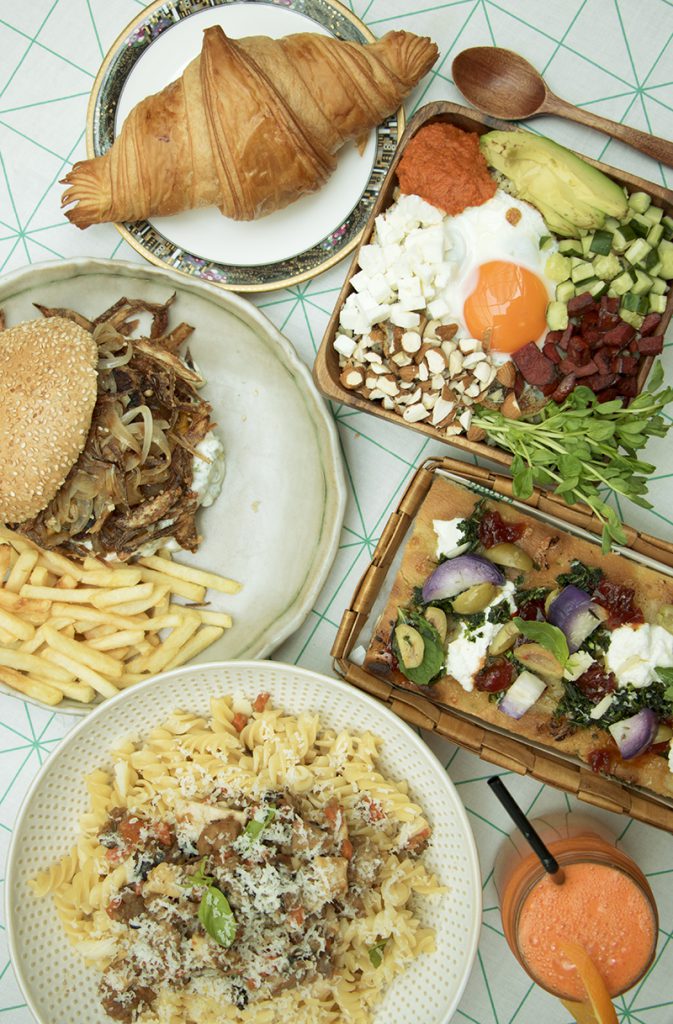 First opened on the charming street of Eng Hoon at Tiong Bahru, Tiong Bahru Bakery has been serving up delectable French pastries with a twist since 2012. Rising to fame with their iconic croissants, the Bakery has since opened up two more branches at Raffles City and Tangs Orchard.
Now, Tiong Bahru Bakery (TBB) has creatively transformed pancakes and proven their versatility in dinner food with two new pancake burger creations: the PB&B, a classic maple syrup drizzled pancake stacks topped with caramelised bananas, savoury five-spiced pork belly, crispy bacon, cheese and peanuts sandwiched in between and the Kim Cheesy which is reminiscent to its Japanese pancake variant, the Okonomiyaki. The Kimchi pancake is laden with sweet bean sauce, tofu, sautéed cabbage, green onions, crispy bread crumbs and smoked bonito flakes, making it a flavourful hearty meal for Okonomiyaki aficionados.
If you're overwhelmed by the fluff, dig into TBB's Rainbow Rice Bowl 2.0. Its predecessor gained a social media traction due to its Insta-worthy plating. This time, the 2.0 dishes an even better serving of crispy cucumber, avocado, pea shoots, toasted almonds and chorizo, a mix of brown and wild rice, Romesco sauce and a sunny-side-up egg.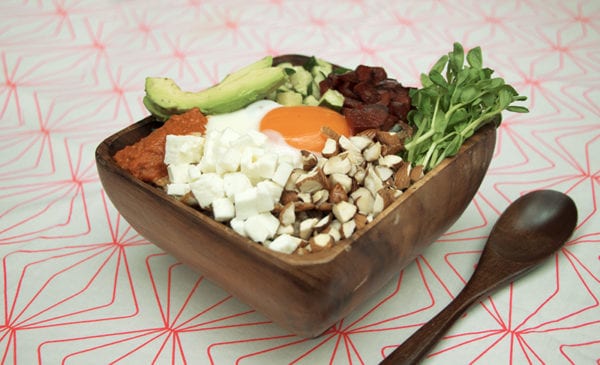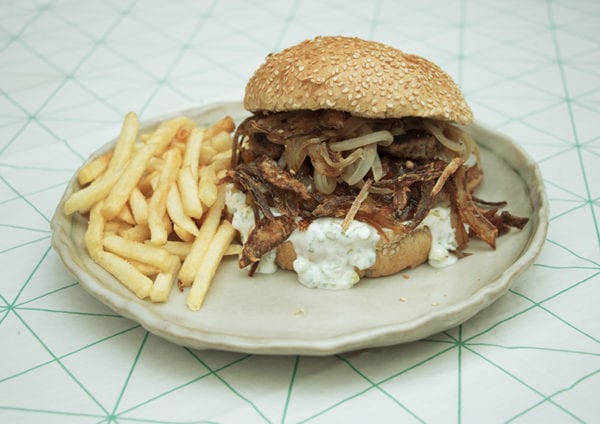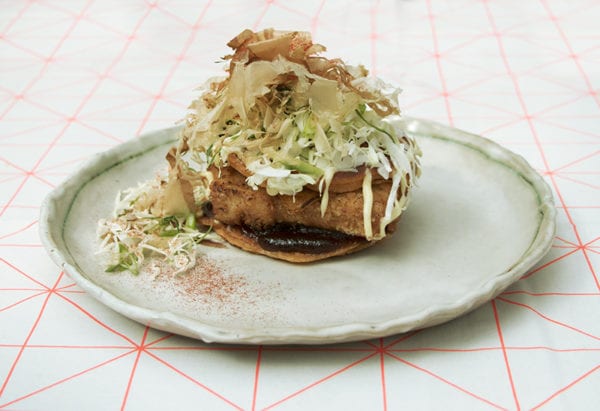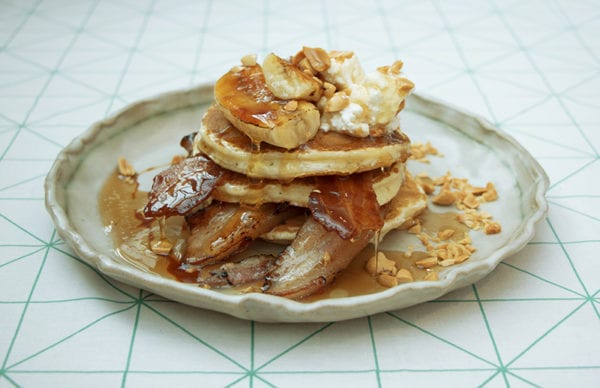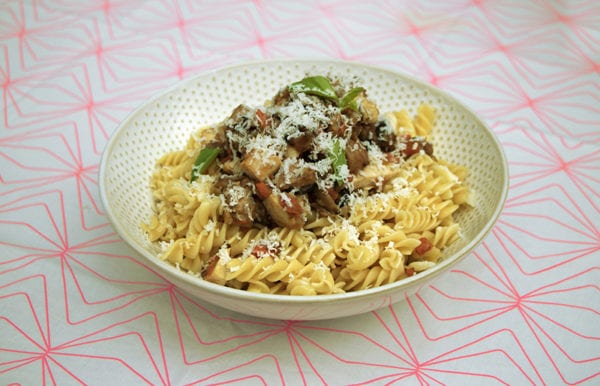 TBB offers plenty of French cafe classics with a local twist. Our favourite: the No Fuss Yummy Chicken Fusilli, which is a simple, hearty and generous serving of parmesan fusilli, tender chicken thigh ragu, local mushrooms and fresh basil. Even the French Onion Burger is double stacked with pork and beef patties with onions prepared in two ways: crispy and caramelised. Topped with bacon jam, scallion aioli and a side of hot French fries that will make you go "delicieux"!
#B1-11/12, Raffles City Shopping Centre, 179103 
56 Eng Hoon Street, #01-70,  160056
L1-16B, Tangs Orchard,  238864 
---