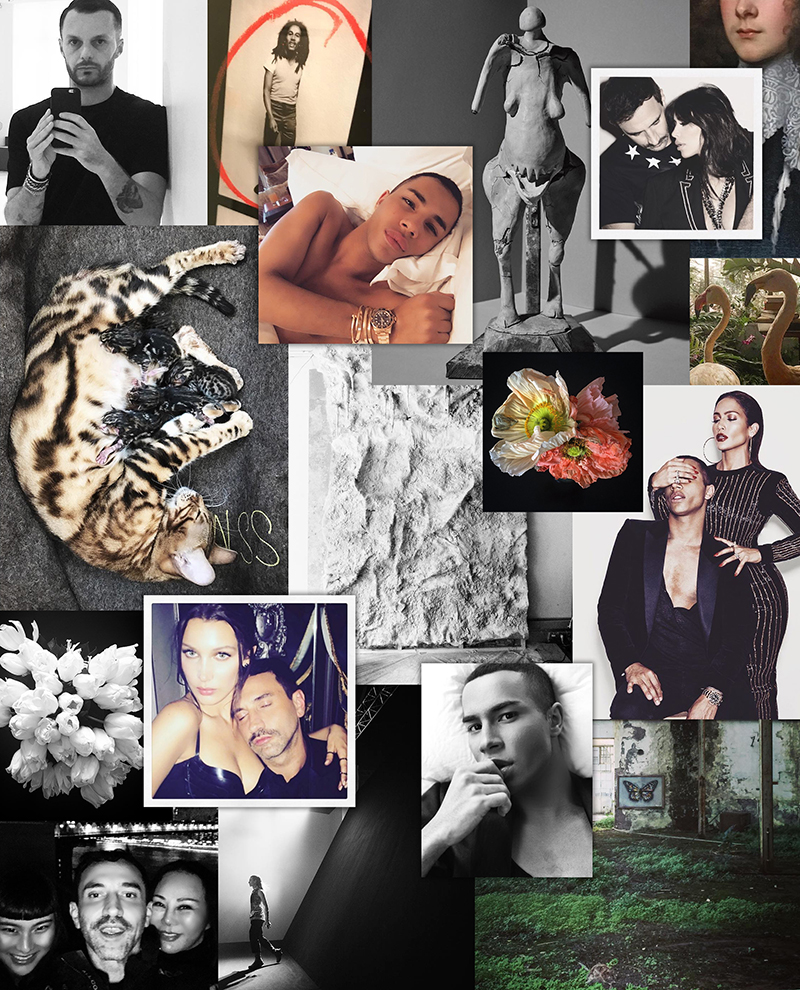 To selfie or not to selfie, that's the question for designers in the digital age. It's no secret that Instagram has enslaved the prevailing fashion consciousness, and with that comes mounting pressure to step out from behind the cutting table and join in the online chatter. Look at the whelming success of Olivier Rousteing, Riccardo Tisci and Alessandro Michele; they've won over the world simply with snapshots of their creative preoccupations and insider peeks into their glamorous lives, and that in turn helps inspire sales (all without pushing product). While there still are the anti-socials — Christopher Bailey, Miuccia Prada and Hedi Slimane are notoriously seclusive online — we can no longer ignore the fact that the immediacy of the image beats text any time of the day.
@lallo25 (156k followers)
All hail the Renaissance hobo king.
Alessandro Michele, creative director for Gucci
Michele's account is a virtual wunderkammer of historical portraiture, ecclesiastical motifs, fantastical beasts and gothic mementos, with occasional cameos from his Boston terriers and Jared Leto. It provides the perfect visual backstory to his Gucci collections, and a public window into his enlightened mind.
@kris_van_assche (158k followers)
Belgian hipster says, "I am the flower man."
Kris Van Assche, artistic director for Dior Homme
Van Assche is all about calm orderliness, so it's no surprise that his account is a disciplined curation of Dior Homme-related content, interjected with quiet selfies at work, serene weekend still life, and atmospheric floral shots. In fact, flowers are a big part of his personal heritage (as is Monsieur Christian Dior's), and their artistic presence here makes even the most pretentious feeds wilt in embarrassment.
@paul_smith (310k followers)
Cool older guy makes a rainbow connection.
Sir Paul Smith, chairman and designer for Paul Smith
Venerable designer Smith is also a keen amateur photographer, and his personal account acts as a visual diary that captures the colour and vibrancy of everyday life. Everything is #takenbyPaul, and the lack of dramatic compositioning and artisanal filtering makes it refreshingly authentic. Seriously, it's just regular shots taken with a trained eye for technicolour — who would've ever thought of that?
@olivier_rousteing (4.4m followers)
Millennial prince and #squad are better than you.
Olivier Rousteing, creative director for Balmain
Rousteing changed the game completely by making Balmain cool in the 21st century. Loathing the old-school mindset of being untouchable, he shares everything that makes him — and in association, his brand — relatable: his über-duckface, his more-famous-than-him friends, his real-life moments like #inbedwithaRolex. His bio proclaims "This is my reality!", but you won't ever catch him slaving over sketches or addressing salespeople — you know, the actual activities that occupy creative directors. If it's not Balmain content, it's endless shots of himself, so you're going to have to like that cheek-sucked-in pout. A lot.
@riccardotisci17 (1.9m followers)

Goth god just wanna selfie.
Riccardo Tisci, former creative director for Givenchy
Besides backstage shots of Givenchy and shout-outs to his GGirls, Tisci's account is characterised by candid selfies with friends both famous and not. It's obvious that the people around him are his favourite subject, and the raw and grainy quality of his snaps with them make it all the more intimate and personal, unlike the glossy self-portraits of some other designers (Rousteing).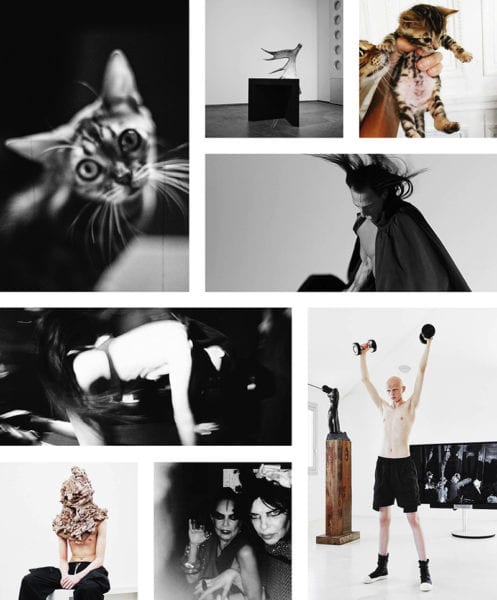 @rickowensonline (629k followers)
Wan weirdos and stranger things.
Rick Owens, founder and designer for Rick Owens and DRKSHDW
Curious creatures, stark sculptures and muse Michèle Lamy ("Hun") — Owens' account is a safe space to explore his darkly glamorous fantasies. His feed is awash in monastic austerity, and is brought to life whenever gorgeous Gaia (his cat) makes a spirited appearance.
---