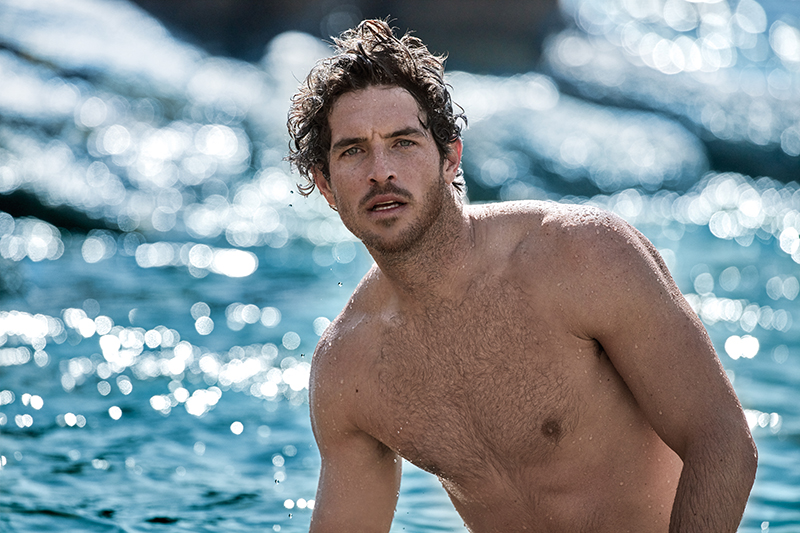 The human sensory system works in tandem to complete our personal experience. An aquatic, citrusy whiff conjures the image of a sporty, playful surfer. A musky, sensual smell evokes a brooding, mysteriously charming man. Just like how some smells trigger vivid emotional memories and help form mental images, scents are an extension of your personality, telling stories through the different levels of notes that are harmonising, orchestrating your personal image. Seal a pleasant impression with a signature scent that will define and accentuate your masculinity. We introduce some new colognes that are sure turn some heads (and noses).
Bvlgari Le Gemme Collection
Bvlgari has not forgotten us gents. Its latest Le Gemme collection is a high perfumery line dedicated to men, formulated by the one and only Jacques Cavallier. Inspired by precious stones, the master perfumer imagined an olfactory journey around six emblematic stones. Comprising of six different scents: Tygar (a contrasting duality of bright citrusy and dark earthy notes); Malakeos (a classy embodiment of nature with green essences); Ambero (a hearty, earthy essence of vetiver balanced with fresh ginger); Gyan (a mysterious but elegant blend of jasmine, patchouli); Garanat (an velvety rich mix of roses and incense); and Onekh (a wholesome balance of leathery, spicy notes with sensual, balmy notes). 
Bvlgari Le Gemme Collection retails at $499 each. Le Gemme Gyan, Garanat, and Ambero is now available exclusively at The Heeren Robinsons, Takashimaya and Escentials Paragon.
Mr. Burberry Eau De Parfum
From Burberry's iconic black trench coat comes the new intense interpretation of its original eau de toilette, Mr. Burberry Eau De Parfum. Concocted by Chief Creative Christopher Bailey in collaboration with master perfumer Francis Kurkdjian, Mr. Burberry encapsulates the essence of London at night: warm, sensual and woody. The fragrance opens up with aromatic top notes of tarragon and spicy cinnamon, layered delicately on rich patchouli leaving behind a dense, woody base of amber and smokey vetiver.
Mr. Burberry Eau de Parfum 150ml ($187), 100ml ($155) and 50ml ($112) is available for personalisation with up to three initials at Burberry.com and Burberry ION Orchard.
Bottega Veneta Pour Homme Parfum
The perfumers behind Bottega Veneta's latest creation tell a story of a hiker returning from a trip to the cool, crisp mountains, finally reclining in the aged leather cushions of his sofa to rest. The scent is inspired by fresh cedar clinging onto the hiker's skin and mingling with the warm leathery aroma of the cushion, explaining why the Pour Homme Parfum has a distinct air of intensely sharp sophistication. The first spritz opens with top notes of woody and spicy aromas of cedar leaf and cardamom and is intensified by the heart of red pimento and fir resin. As the leather fragrance wanes, a sensual leather accord fused with tonka bean and labdanum is left lingering on the skin. 
Bottega Veneta Pour Homme Parfum is available in 50ml ($156) and 90ml ($210) at Metro Centrepoint, Metro Paragon, Robinsons The Heeren, Tangs at Tang Plaza, and Tangs Vivocity.
Bulgari Aqva Pour Homme Atlantiqve
Bvlgari's Aqva Atlantiqve is the new oceanic reinterpretation of the brand's hit fragrance, Aqva Pour Homme. Jacques Cavallier recreates the strength and energy of the Atlantic by layering Calabrian bergamot, Sicilian lemon and 'vital water' on top of a unique sea amber heart, ending with woody notes of sandalwood, vetiver, and patchouli for a refreshingly addictive explosion of citrus and oceanic notes.
Bvlgari AQVA POUR HOMME ATLANTIQVE is available in 100ml ($143), 50ml ($102) and 30ml ($82) at Takashimaya, Robinsons, Tangs, Metro, BHG, Isetan, and Sephora.
Prada Luna Rossa Carbon
Prada's new cologne, Luna Rossa Carbon, is described as the fragrance of the mineral freshness of carbon, the base of every organic form on the planet. It brings together the concepts of a rock's strength and the air's freshness. The scent is an energetic blend of steam-distilled botanicals and synthetics; the ever-present metallic lavender heart of the Luna Rossa line, woody patchouli, dry ambergris and citrusy green Bergamot oranges in a sleek and masculine bottle – one that has been designed to represent its scent's different olfactory properties.
PRADA Luna Rossa Carbon will be available from May 2017 in 50ml ($105) and 100ml ($140) at Metro Paragon, Centrepoint, Robinsons The Heeren, Raffles City, TANGS Tang Plaza and VivoCity, Takashimaya and Sephora.
HUGO Iced By HUGO BOSS
HUGO Man was an iconic fragrance to the generation of trailblazers. With the inevitable herald of millennials comes HUGO Iced, a new minty fragrance to encourage millennials to embrace the fresh potential of every day. Featuring a unique blend of invigorating icy ingredients, the fragrance hopes to empower the wearer to take on challenges of the modern world. The fragrance opens with top notes of clean, invigorating iced mint to propel the mind to a sharp state of focus and determination, with the heart of wild tea, bitter orange and juniper before closing with the masculine base notes of vetiver.
HUGO ICED is available in 75ml ($92), 125ml ($131) and 200ml ($174) at major departmental stores.
---