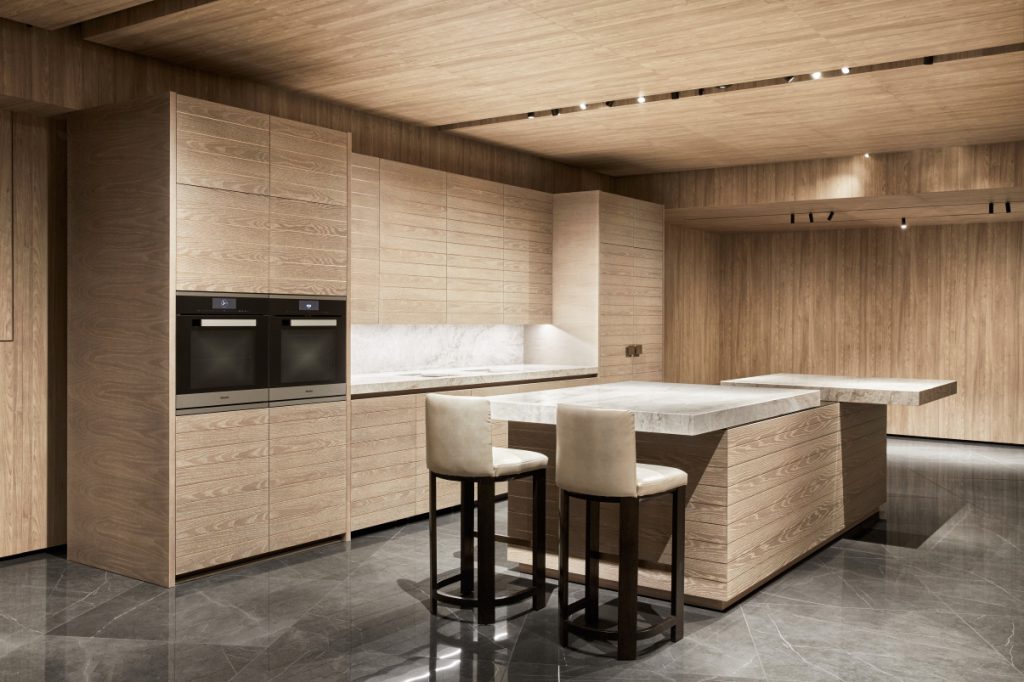 Forty-eight windows with platinum-hued metal mesh screen filter light from the outside to allow glimpses of minimalist Armani furniture – details that characterise the new Armani/Casa flagship on Milan's Corso Venezia. The four storey store, Armani/Casa's largest in the world, is located on the street above the Naviglio canal, at the corner of Via San Damiano.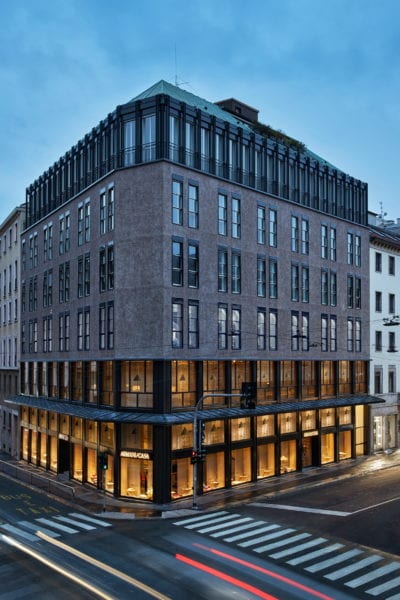 The Logo Lamp, a symbol of the brand, features as a motif on every window. It is also carved on wooden panels that are found on the walls of the ground floor.
The store's ceilings are soaring, and a sculptural pale oak staircase connects all the store's floor levels. The ethereal Armani finishing touch here: a mother-of-pearl-effect decorates the underside of the staircase. There is more metal mesh found within the store, and they form veil-like panels to separate different settings.
Seasonal furniture, lamps and accessories are displayed on the ground floor; accessories, wallpaper and fabrics are found on the mezzanine; and the first floor houses the permanent collection and limited-edition pieces. Technical products are showcased in the basement: kitchen accessories, bathroom walls and flooring, and textiles.
"Design is an essential part of my ideal lifestyle, and this new store gives me the opportunity to show my entire collection for the home. It's an imposing, though not monumental, property, which I envisaged as a studio – flexible, versatile and constantly evolving," says Giorgio Armani.
---