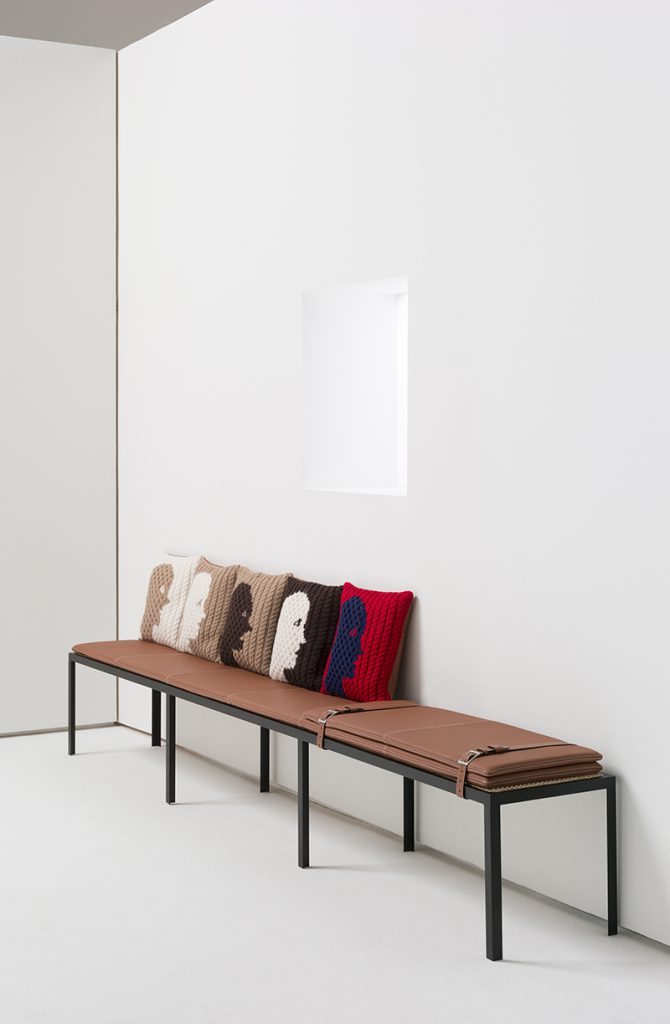 Loewe's participation in the 2015 and 2016 Salone del Mobile met with an overwhelmingly positive response. This year, the brand dishes out its most comprehensive contribution to the international furniture fair in Milan. 
LOEWE: THIS IS HOME, conceived by creative director Jonathan Anderson, is a line encompassing uniquely designed furniture pieces, lamps, blankets, ceramics and cushions. The pieces combine various art forms and techniques that Loewe excels in and the expertise of selected craft partners.
"It's a collage of different bits of information: canework, a star motif, English carpentry, knitted murals. I like the idea that fashion can explode into the household, bringing different artisans together to design new physical forms and apply craft in a home. This is how the Loewe character lives," says Anderson.
The collection blends the decorative and the functional. Expect chairs and a suite of benches inspired by American minimalism, circular wool carpets evoking a starry night sky, ceramic vessels handmade in Spain with leather details, a selection of novel blankets, lampshades, poufs and multi-use sheets in a ultra-durable taurillon skin. A highlight is a set of solid oak items designed by Anderson and manufactured in Yorkshire, U.K., by the company of Robert 'Mouseman' Thompson, a fifth-generation furniture-maker known for a signature mouse that is carved into every piece it produces.
Good news, all items from the 2017 Salone project will be for sale, in some cases via special order. 
The project will be exhibited at iconic London department store Liberty (1-21 May 2017) and then in Paris and Madrid. To celebrate the occasion, Loewe is launching a small line of totes and pouches featuring the Salone collection's recurring star motif, in stores around the world.
---