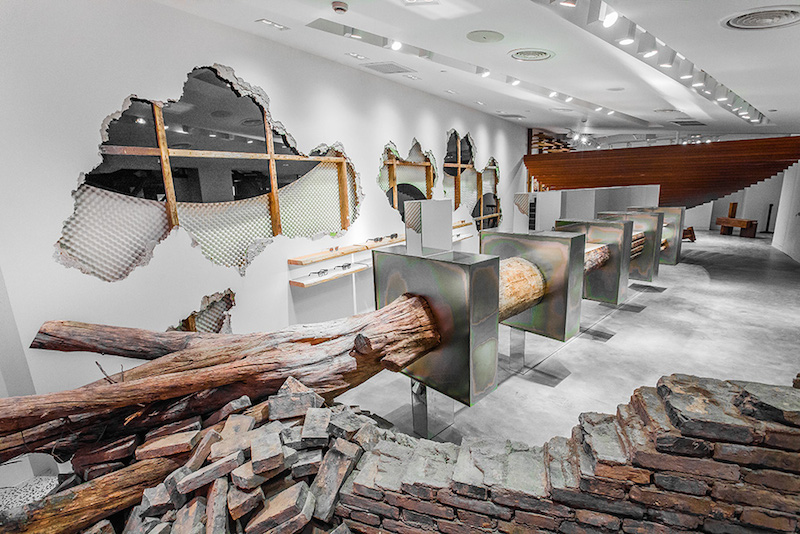 The Korean wave captured our hearts since the turn of the millennium, and shows no sign of slowing down. Men's Folio's Fashion Director Titien Wang shows us his extensive interest in Korean culture, with his picks that include Gentle Monster, G-Dragon, and Park Ji-Sung.
Gentle Monster
If you're familiar with Korean street style or celebrity news, you'd most certainly have come across a pair of Gentle Monster shades. From G-Dragon to Lee Min-Ho, Choi Si-Won to Kim Woo-Bin, many Korean stars are fans of the brand. More than makers of designer eyewear, however, Gentle Monster is known for its idiosyncratic retail concepts: its New York store is a mirrored aquarium, Beijing's a secret apartment, and most recently in Shanghai, it's a workshop-meets-gallery space titled "The Artisan".
D.Gnak
Founded in 2008 by Seoul-born designer Kang Dong Jun, D.Gnak is known for its deconstructed garments and experimental layering, a style described as "wearable avant-garde" by Kang himself. His latest Spring/ Summer 2017 collection is titled "Birth, death and rebirth", and heavily features a monastic black and white palette and angular silhouettes attributed to his pugilist-inflected tailoring.
G-Dragon
G-Dragon has become more of a style icon than singer, and with over 12 million Instagram followers, he's bound to bring a huge viewership to wherever he goes and whatever brand he wears. The 28-year-old K-pop superstar is also one of Karl Lagerfeld's favourite fashion personalities, which means there's always a prominent front row seat reserved for him at all Chanel fashion shows.
Hugo Lee
One of the most popular street style photographers in Korea right now, Hugo Lee is also the sole contributor to The Business of Fashion during men's and women's fashion weeks – basically, all the street style shots seen on The Business of Fashion's website and social media are all taken by him. Not only that, his works also frequently grace the pages of fashion titles like L'Officiel.
Park Ji-Sung
One of the most successful Asian players in Manchester United's history, Park Ji-Sung played an important role by being a veritable workhorse all over midfield (earning him the nickname "Three Lungs"). He was also the one player Sir Alex Ferguson trusted when faced against a strong opposition, singlehandedly proving to the world that Asian soccer players can hold their own against international teams in the Theatre of Dreams.
---