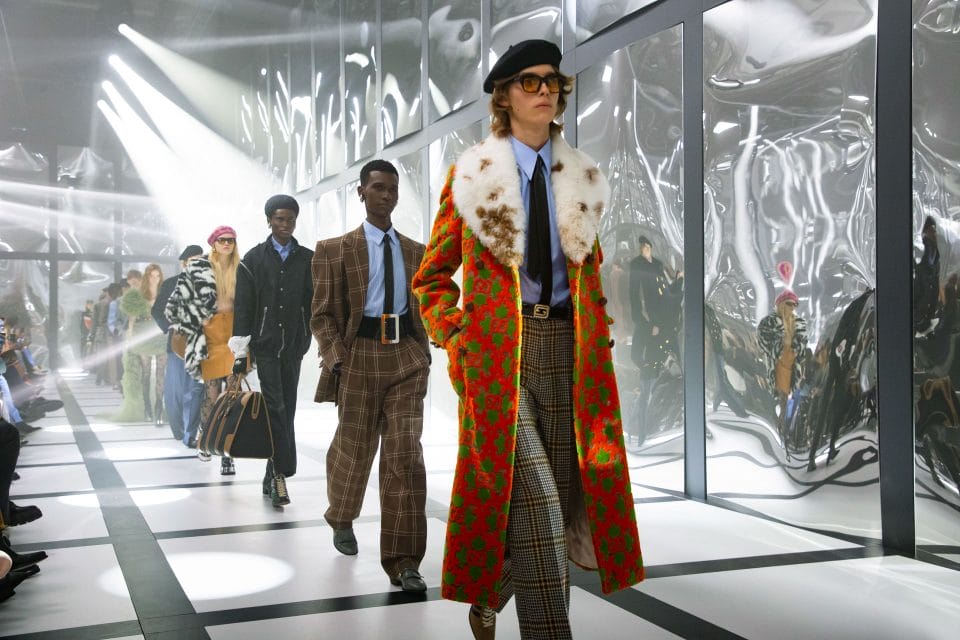 When was the last time you thought about a suit? And by suit, we're talking a tailored two-piece worn with other menswear classics like leather loafers or brogues and we shudder to say, a tie. At the Exquisite Gucci show, however, the suit becomes something special. It breaks the barrier of gender (Michele himself notes that his women customers are interested in the ones worn by men), becomes somewhat of a piece of fabric iconography in itself ("He's elegant! He's classic! He's mucho bello") and most importantly, is as ostentatious as it is craftily so.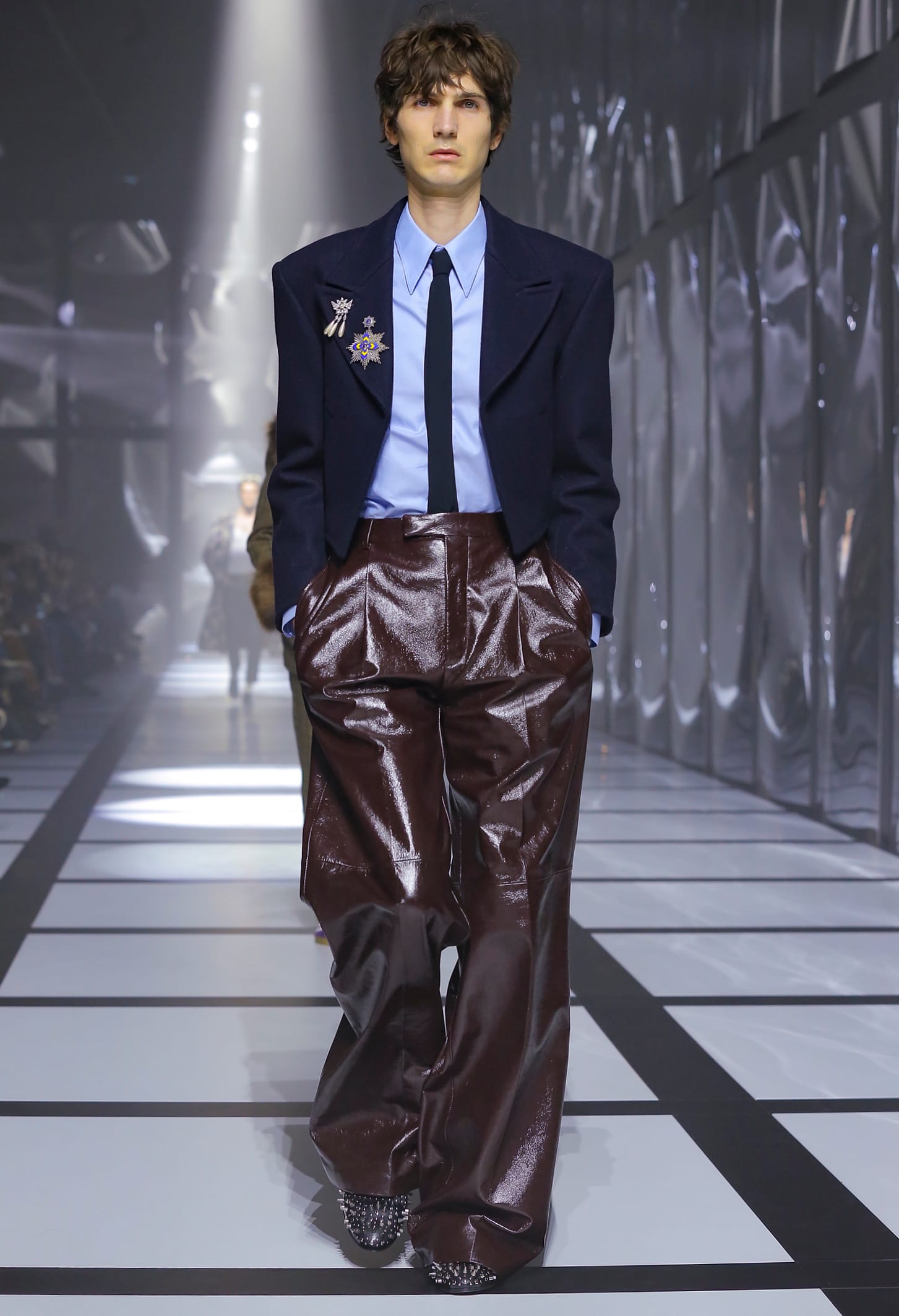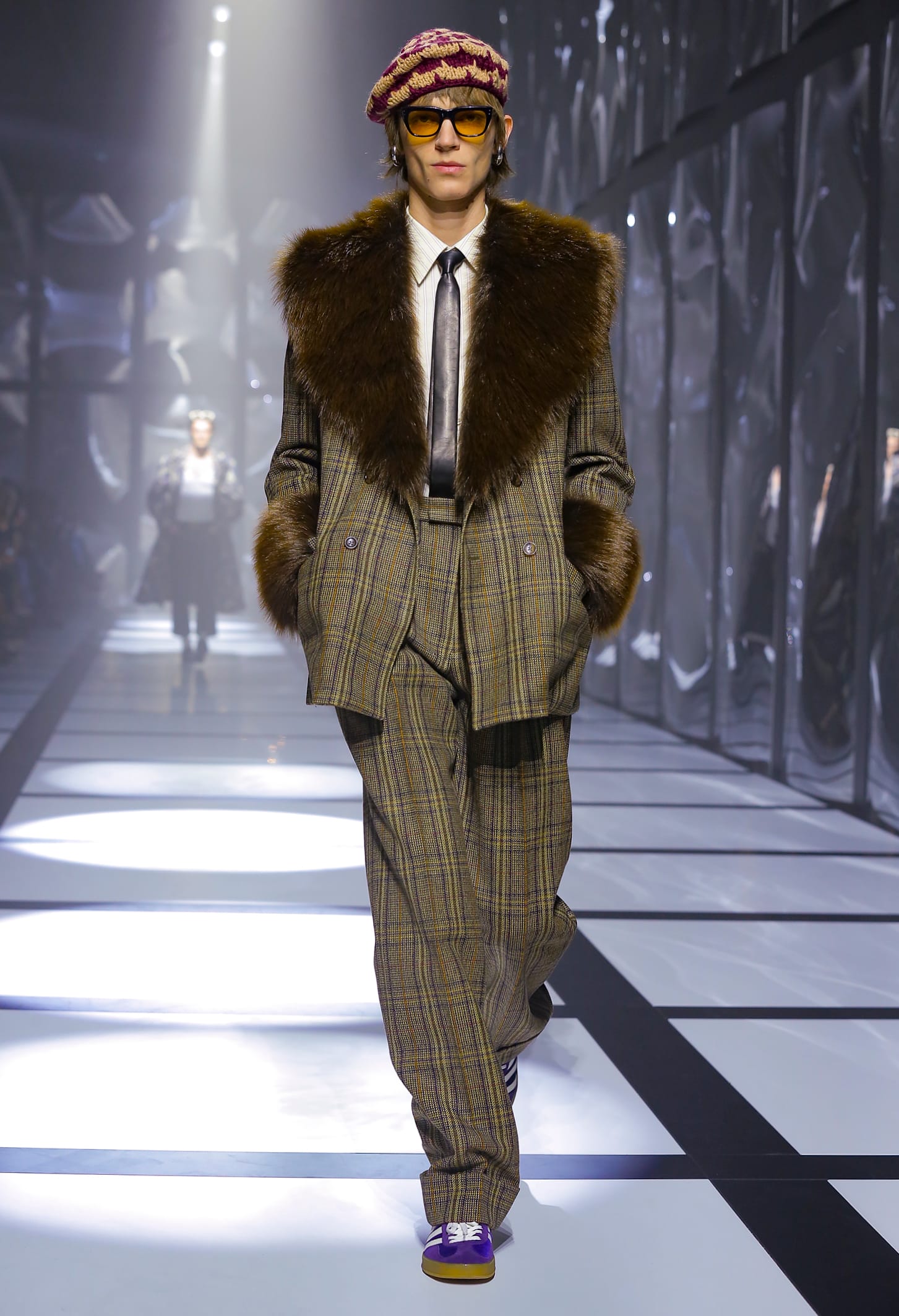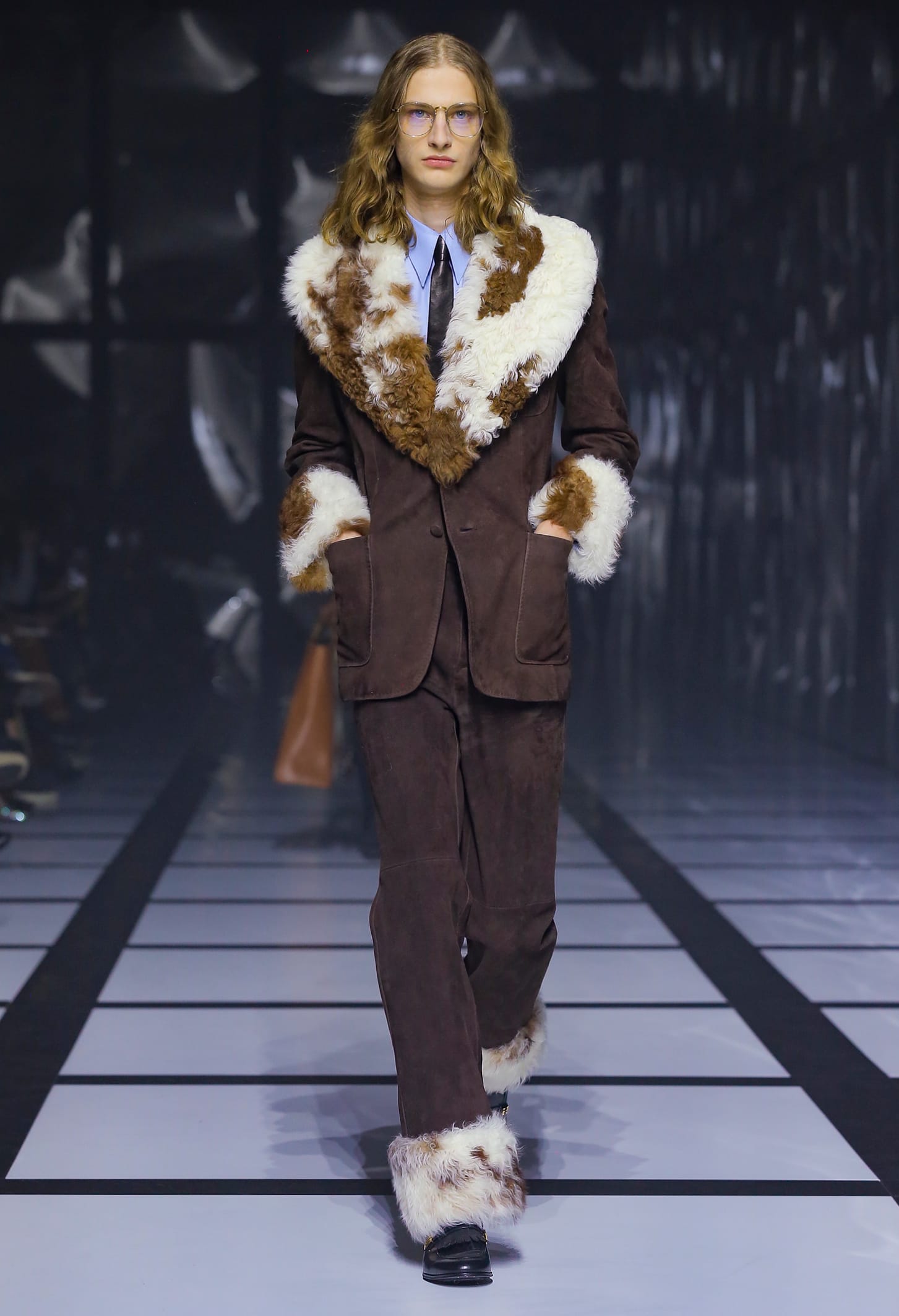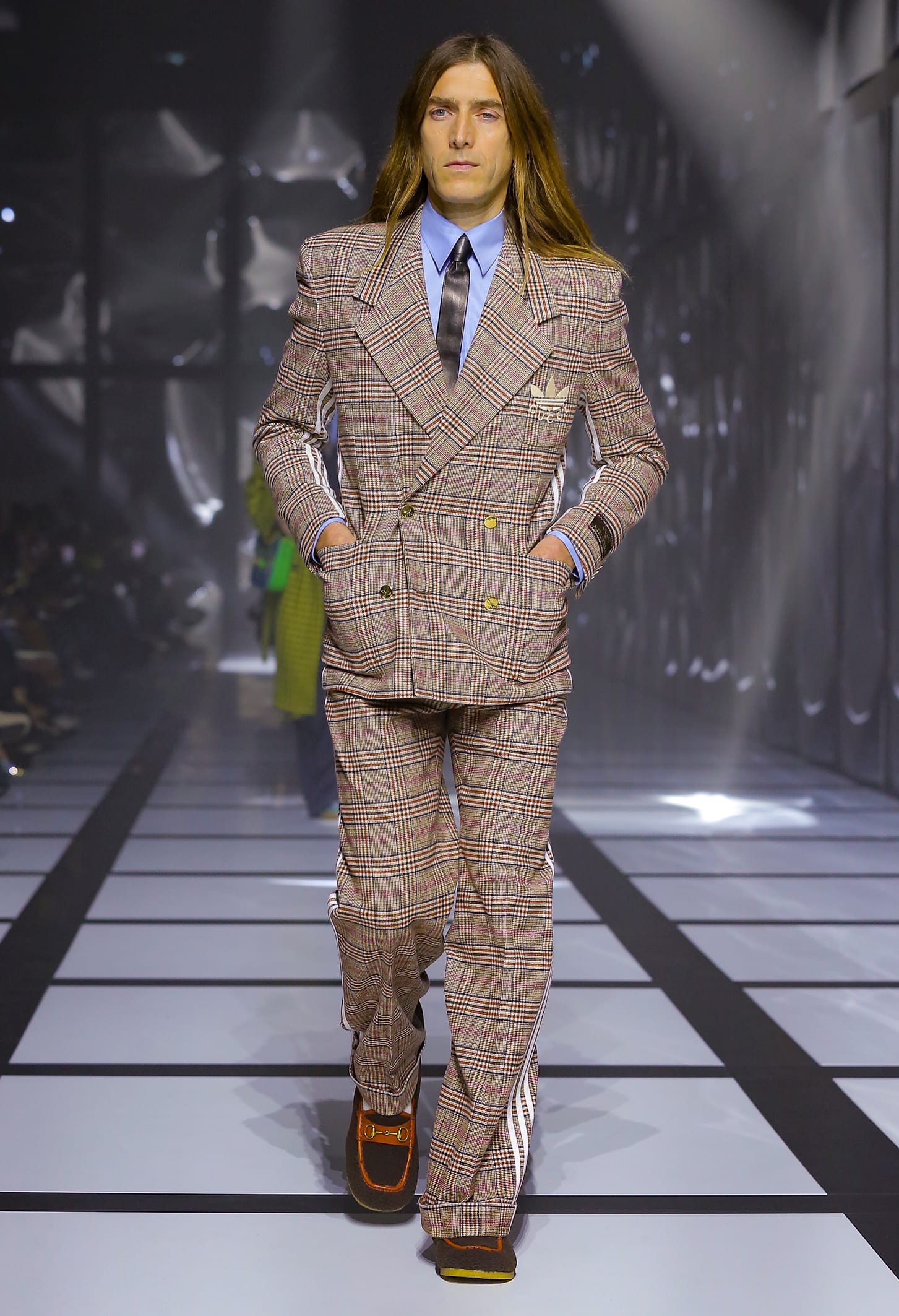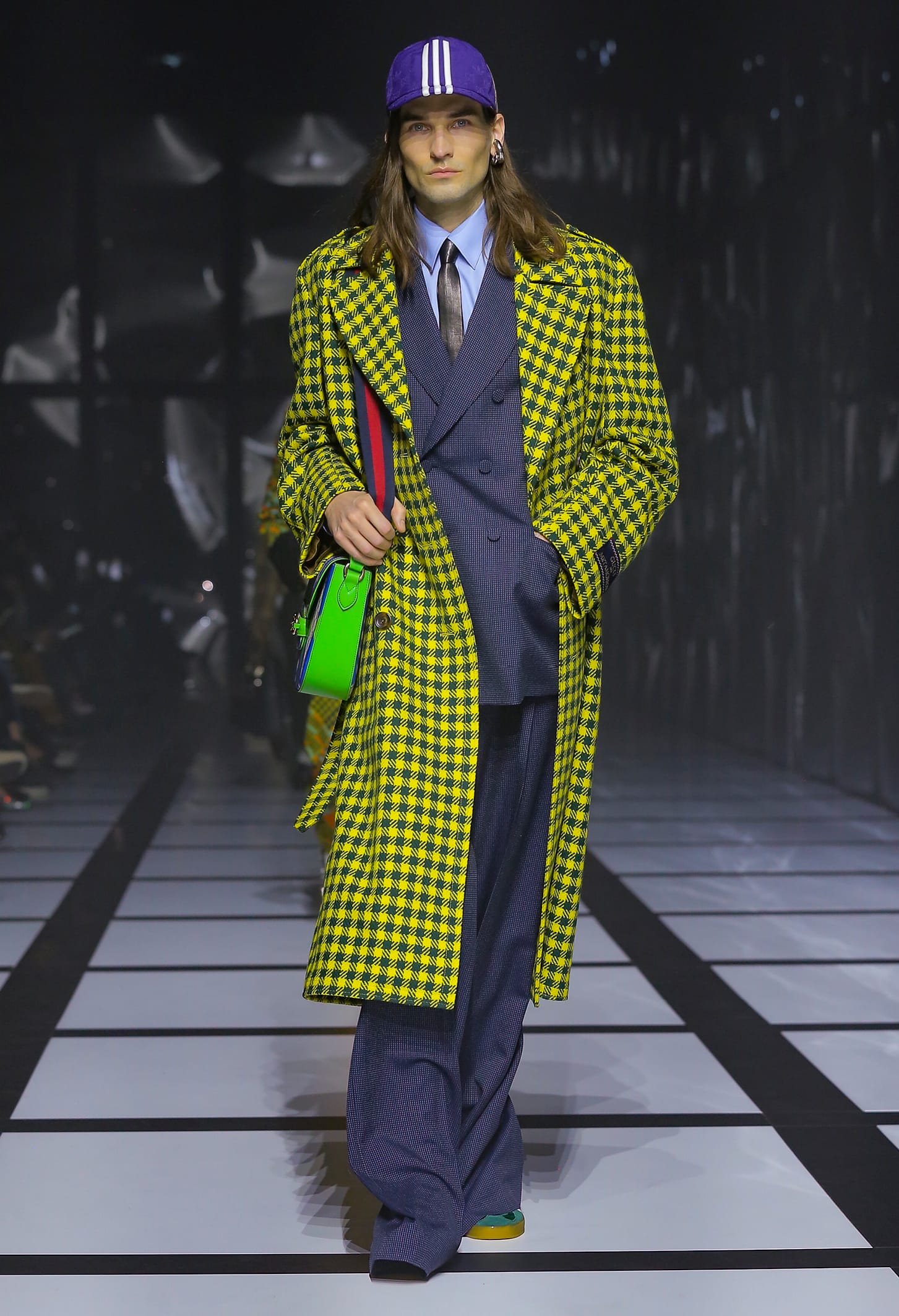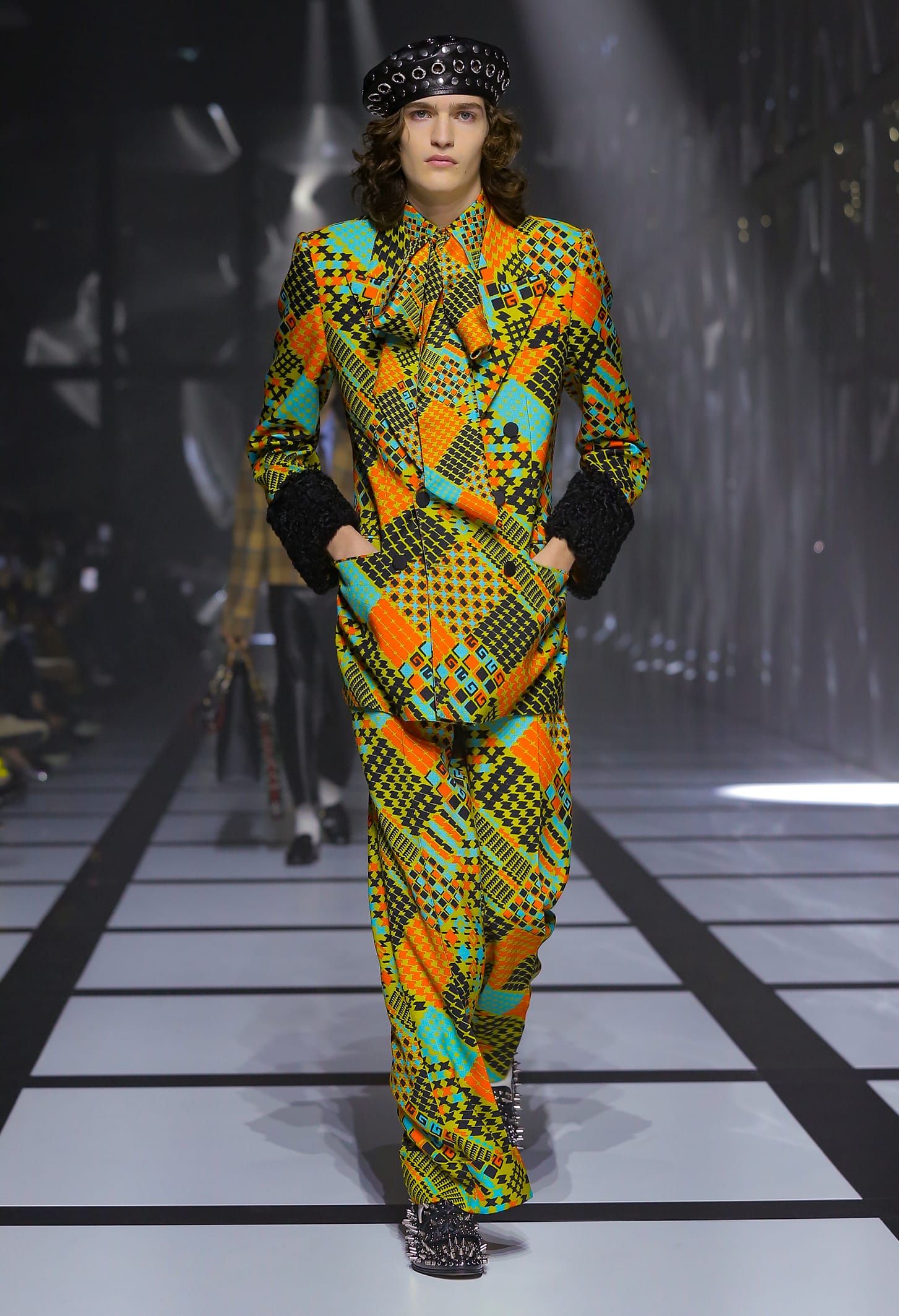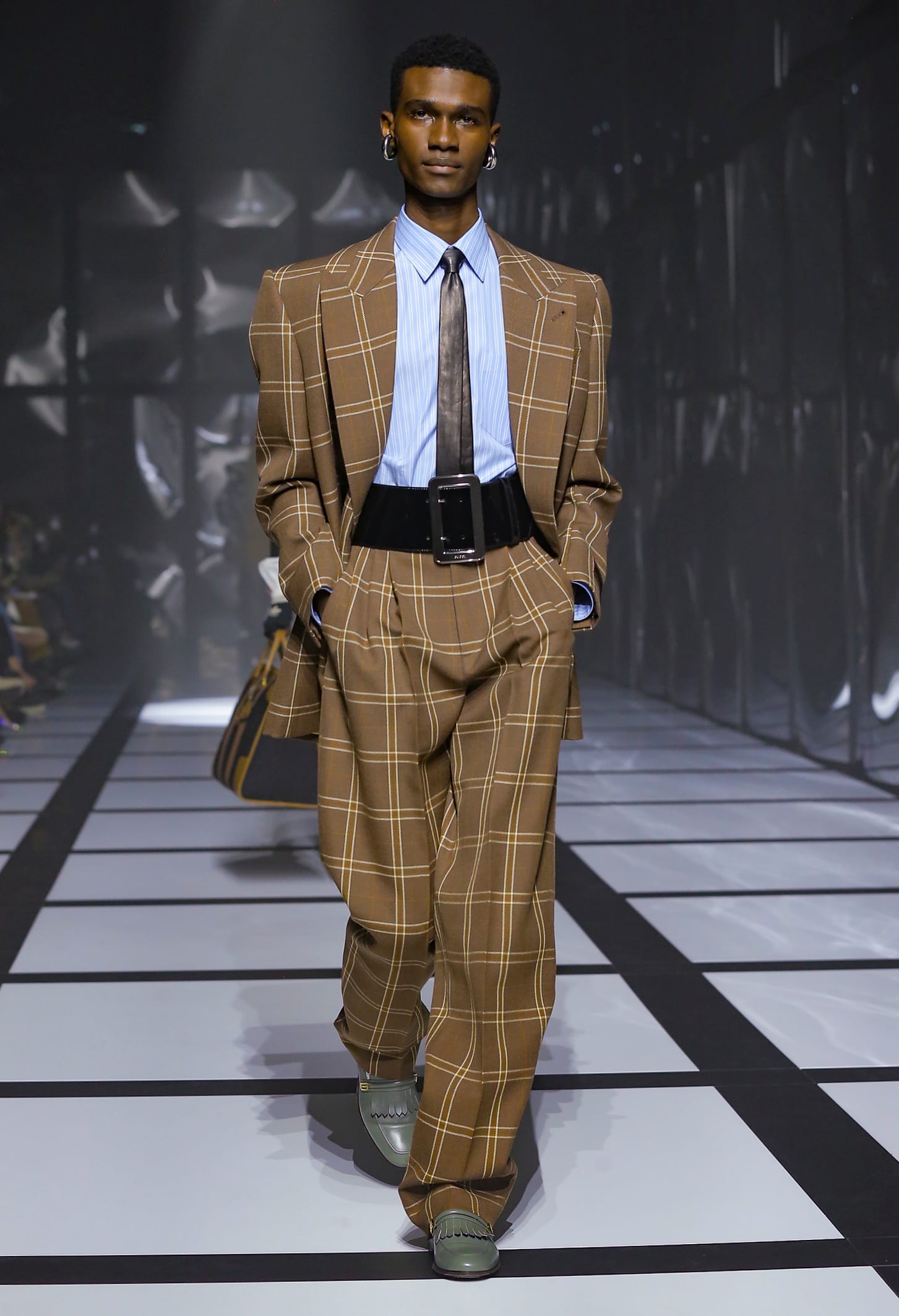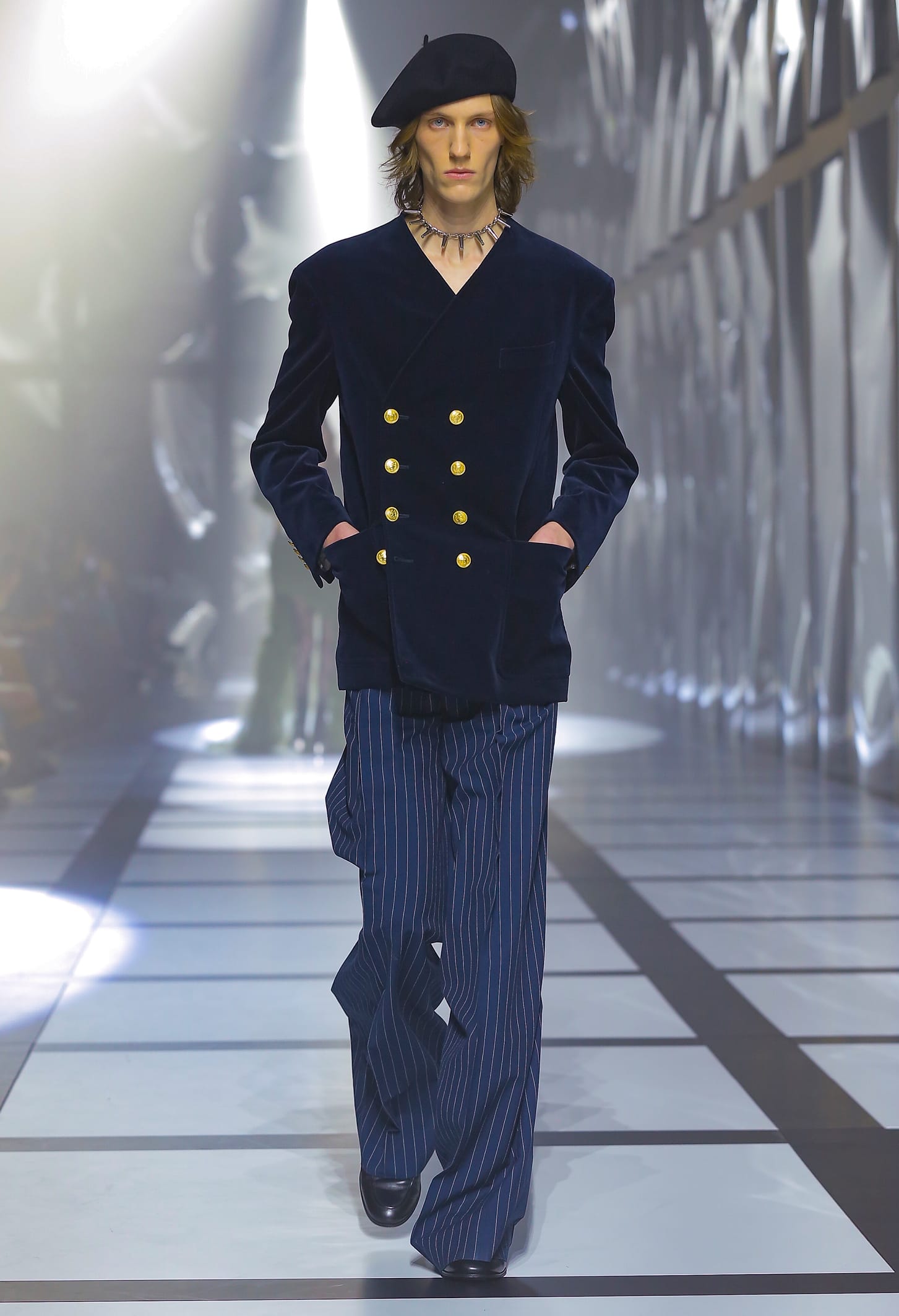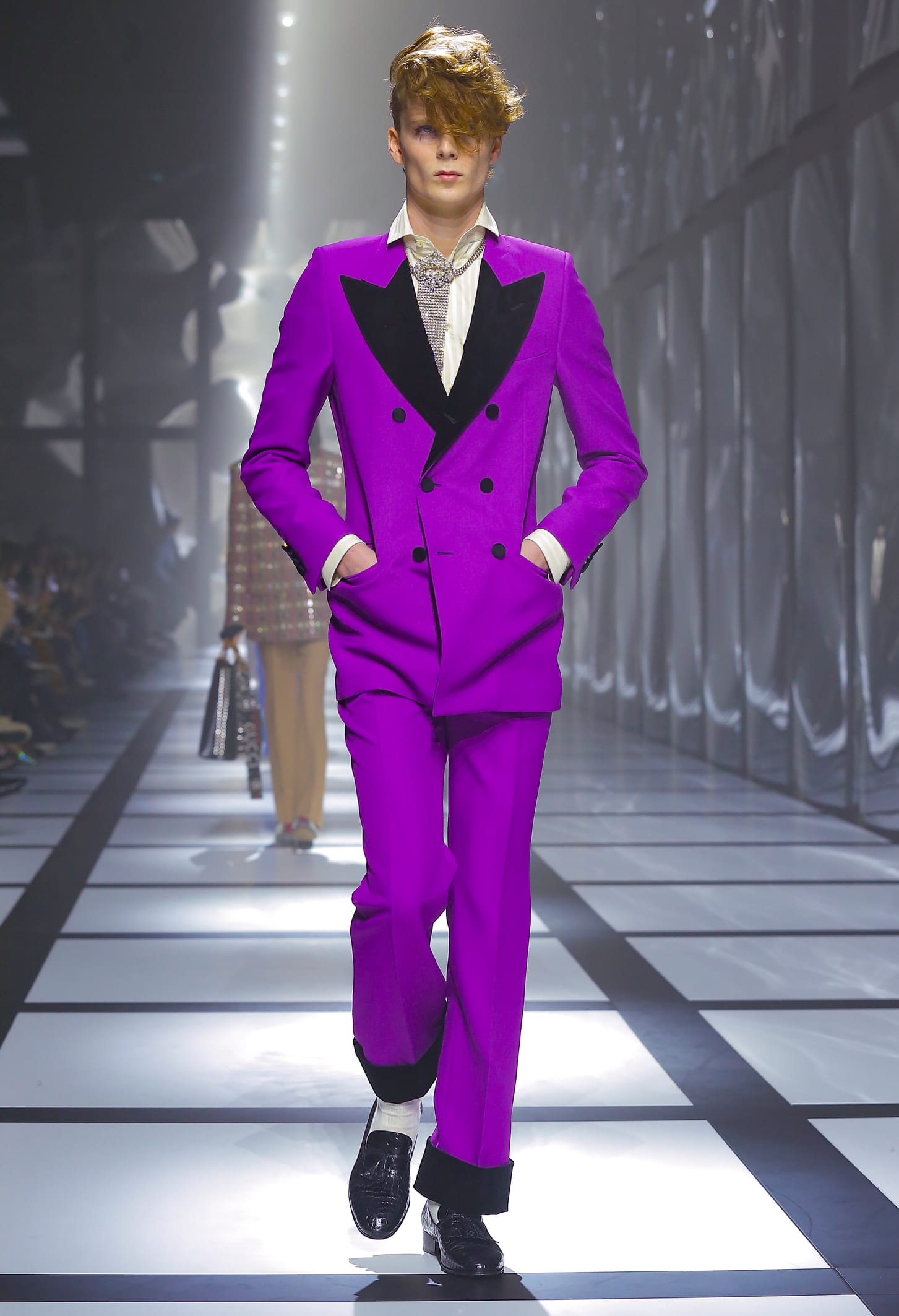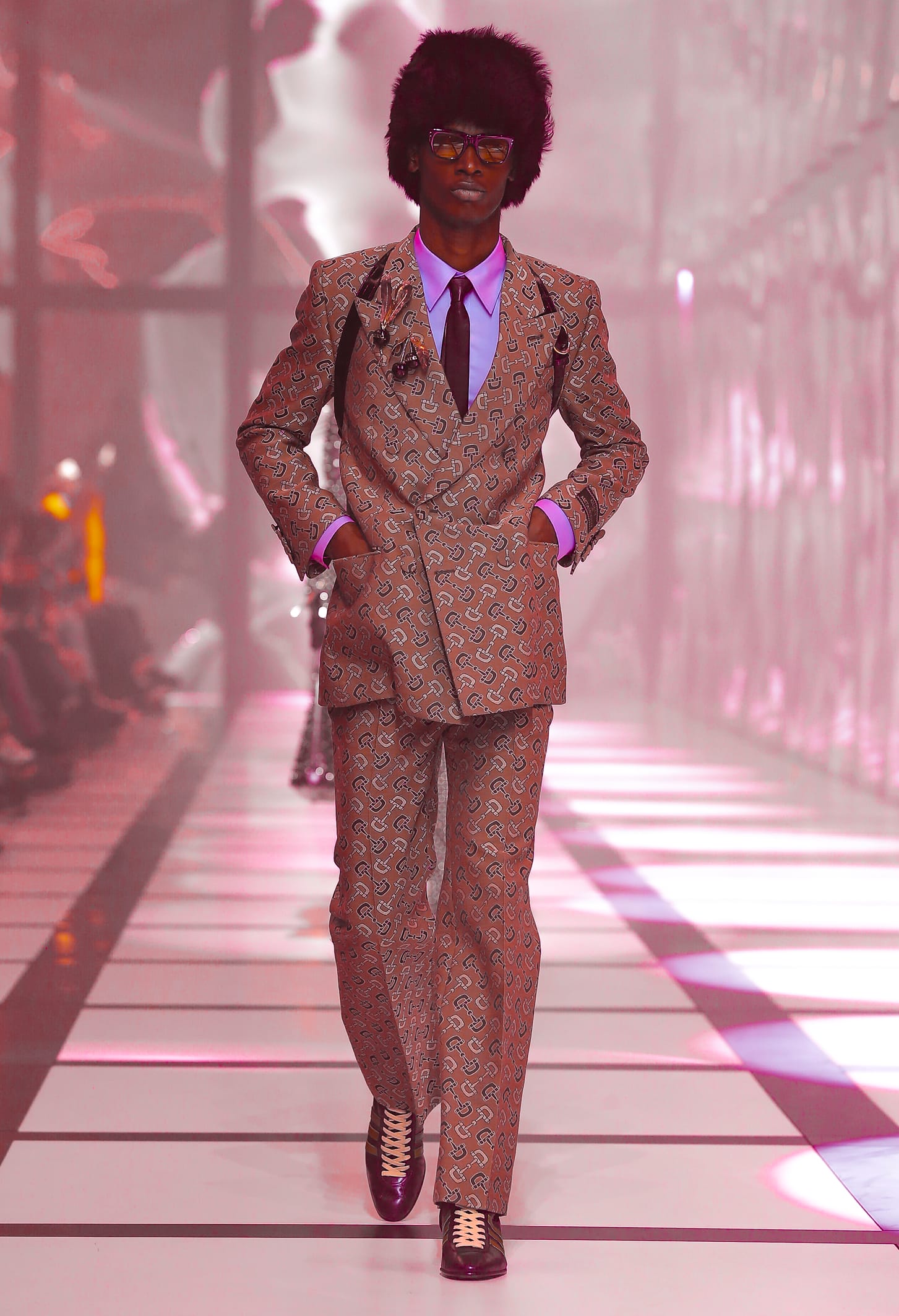 For all the outrageous and outlandish, however, the Exquisite Gucci show was a stellar example of Michele's cutting chops. He's able to cut a two-piece in the freshest way (slim up top with high armholes and louche on the bottom) and is perfectly at ease with colours as he is with the details: black piping, banker pinstripes, and all-over embroidery if there's a need for it. For the office be it new age-y ones or the stuffy ones, that means you'll be wearing business-appropriate staples you can swear by. When you're off the clock, each Gucci suit provides many possibilities only limited by your imagination.

Once you're done with the Exquisite Gucci show, scroll on for our favourite suit looks.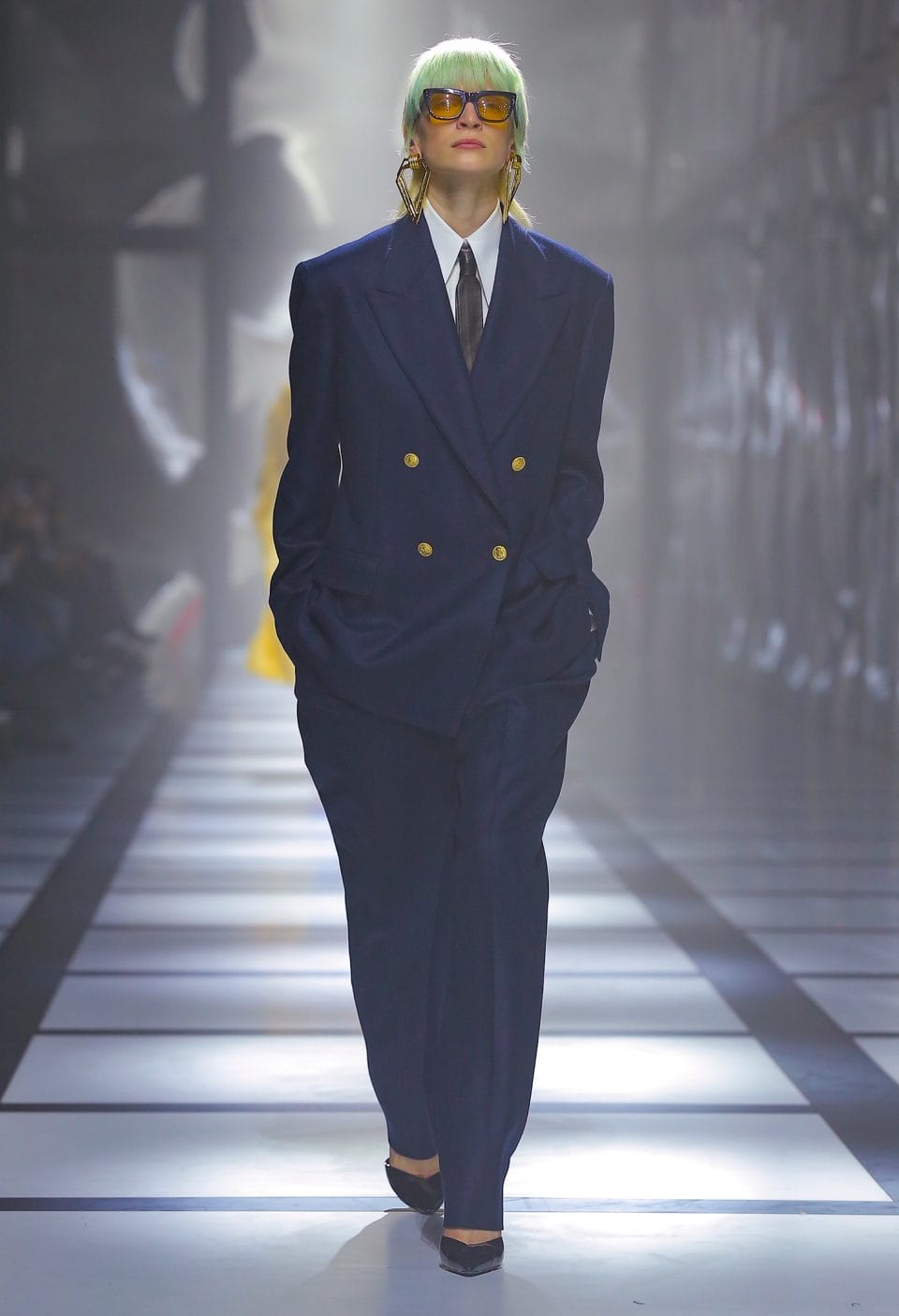 Look 1: The Gucci Exquisite show immediately opens with a suit that telegraphs the exact mood of it. And yes, the image above features a female model which only goes to show how Michele's vision translates seamlessly across all genders.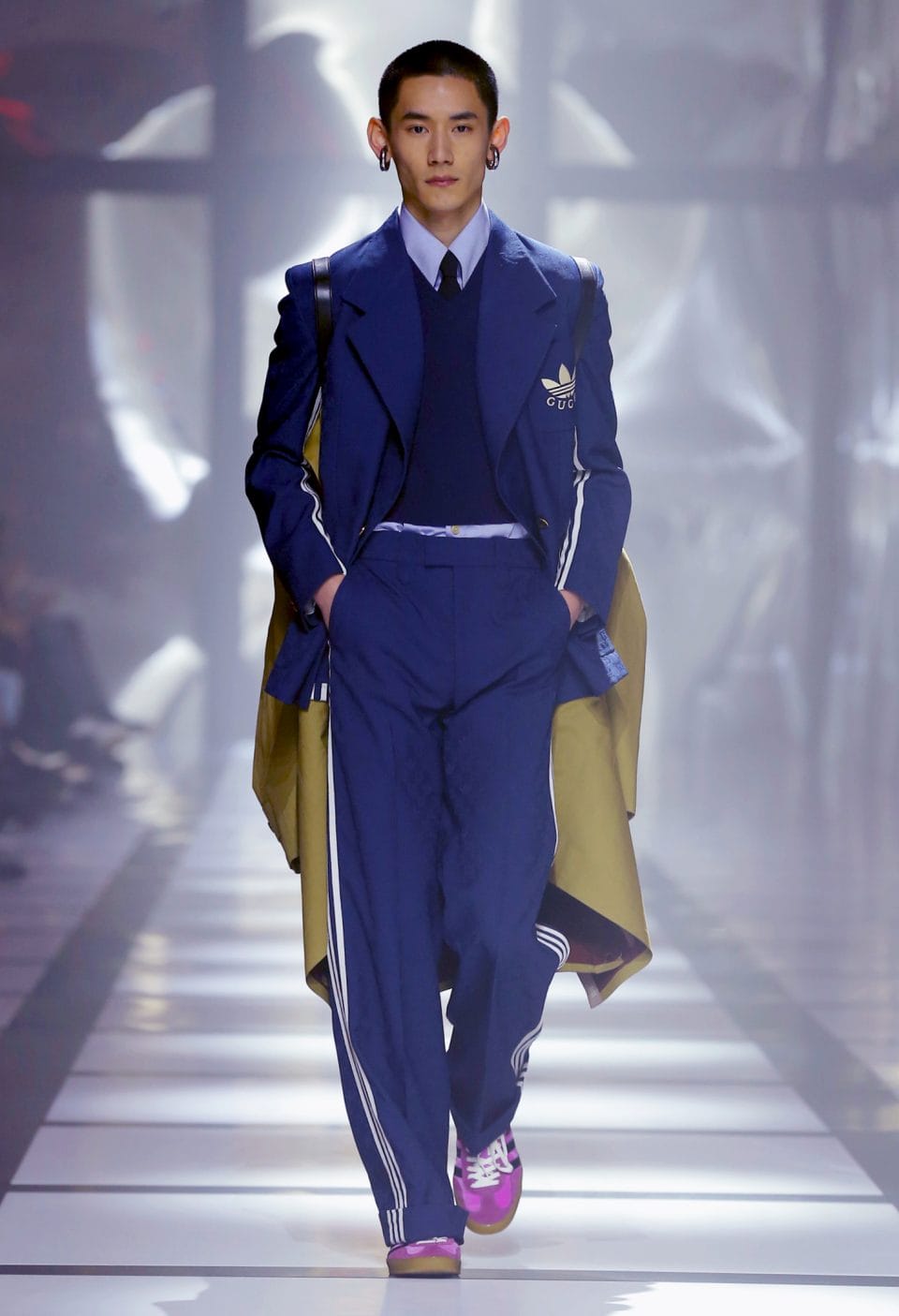 Look 18: A collaboration between Adidas and Gucci (Adici? Gudidas?) combines both athleisure and suiting (athleiting? suithleisure?) in a way that feels fresh and modern.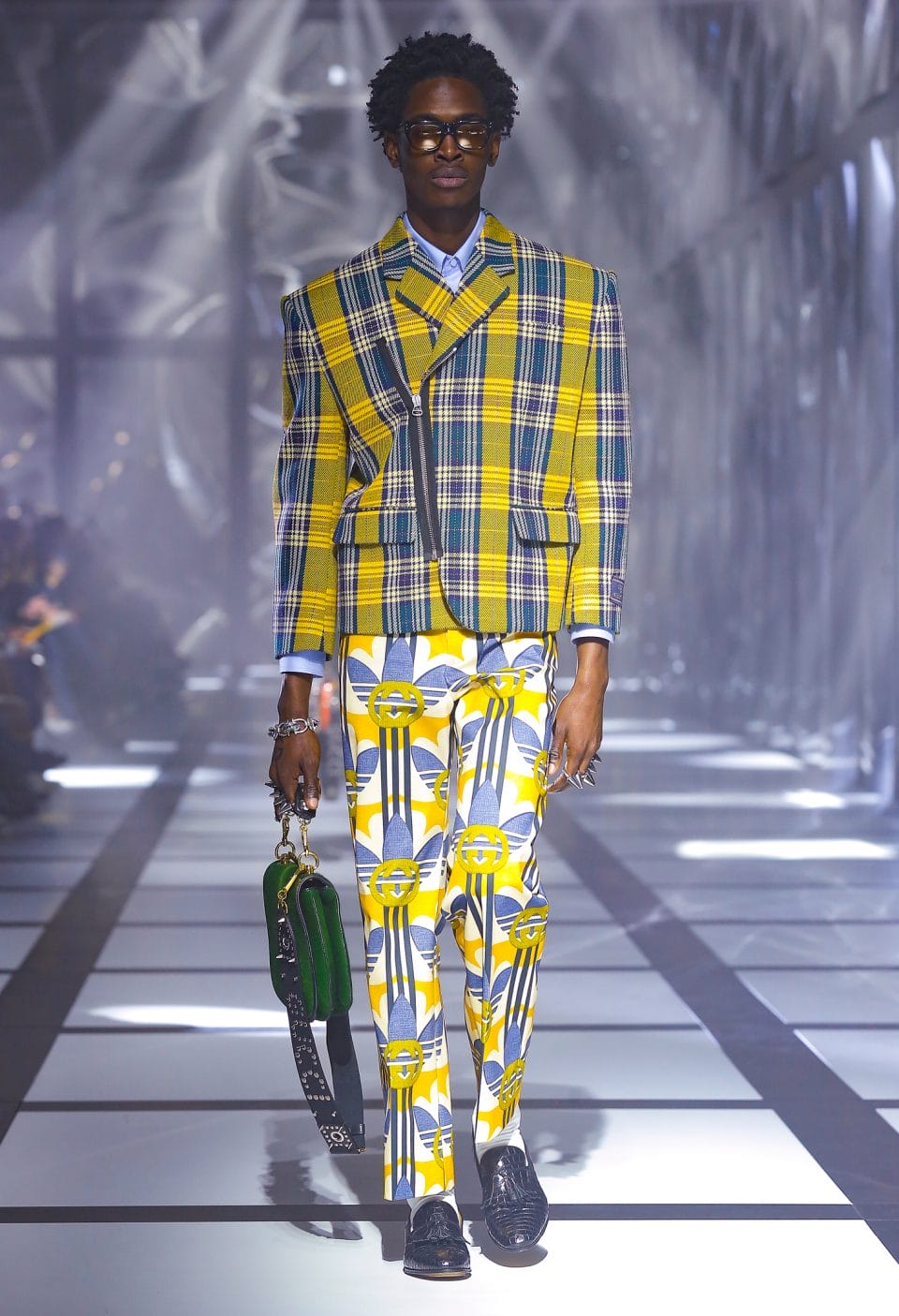 Look 24: In the wild, wild, world of Michele's universe, print blocking becomes surprisingly simple. The pro tip? Anchoring it down with something simple worn inside and on one's feet.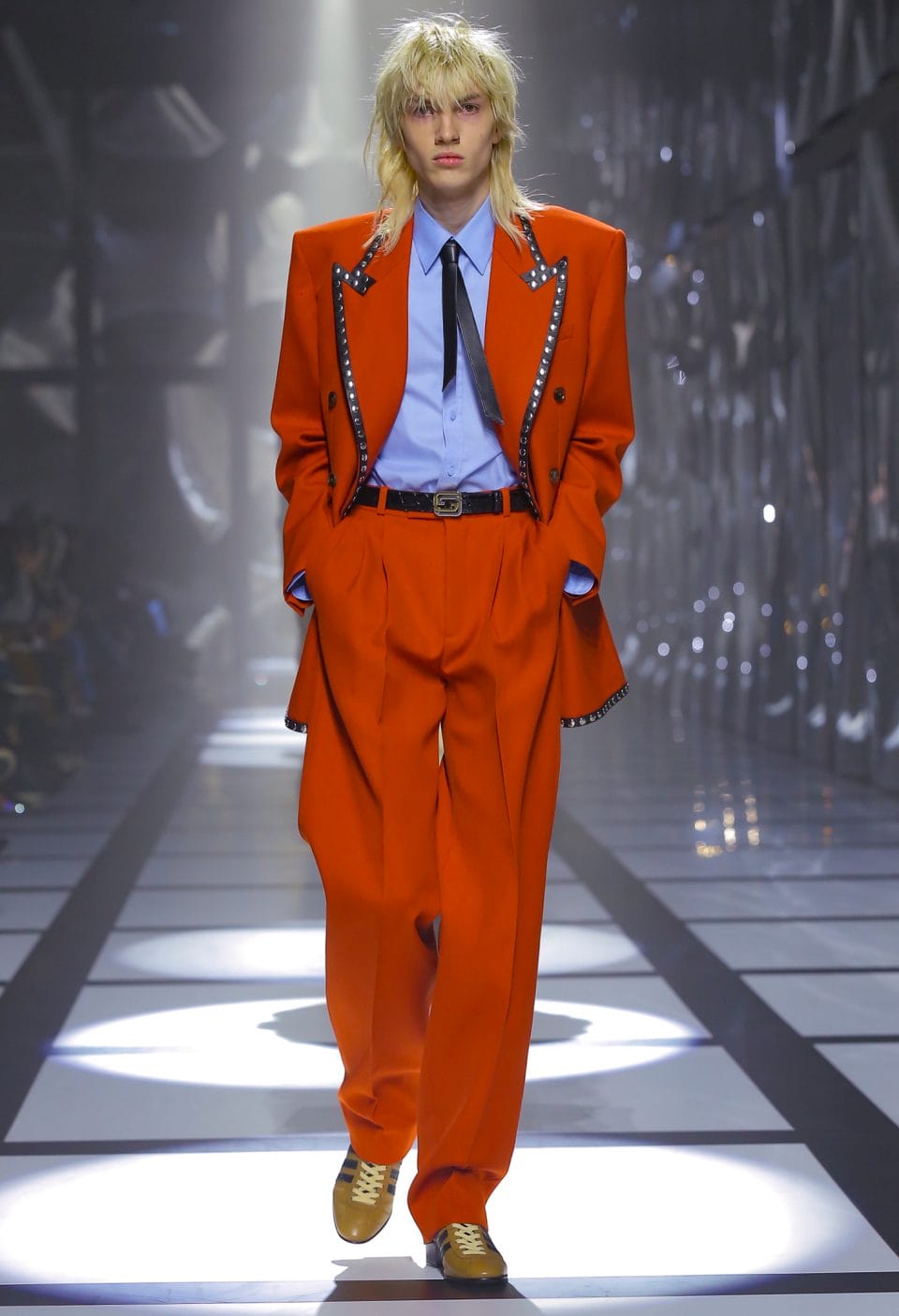 Look 29: Ladies and gentlemen, the look. The refreshing of the iconic Tom Ford Gucci suit feels modern when "let loose" to softly drape one's body.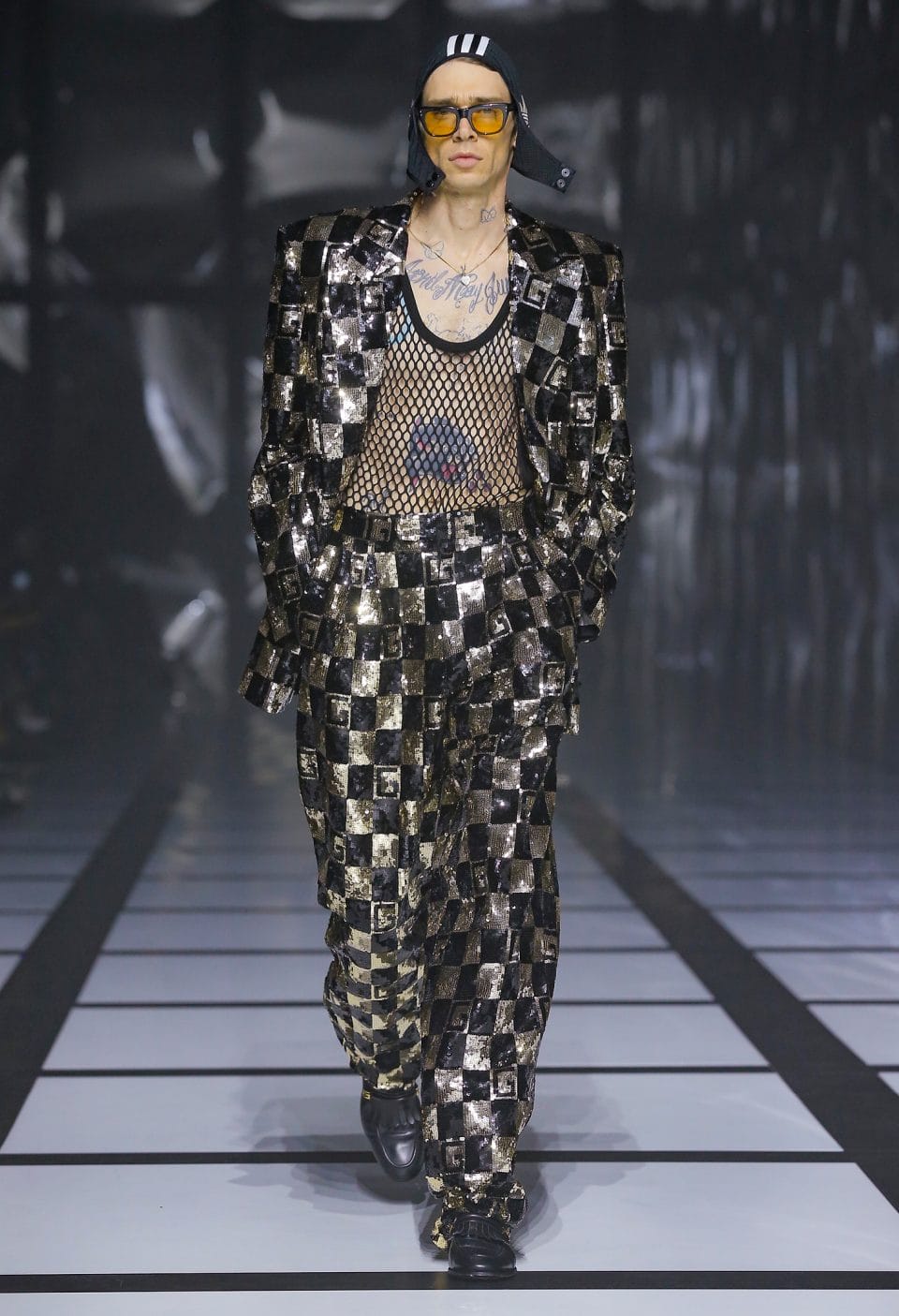 Look 46: An example of strong suiting from the Exquisite Gucci show that proves that Michele's two pieces most definitely push the boundaries of its old-world codes.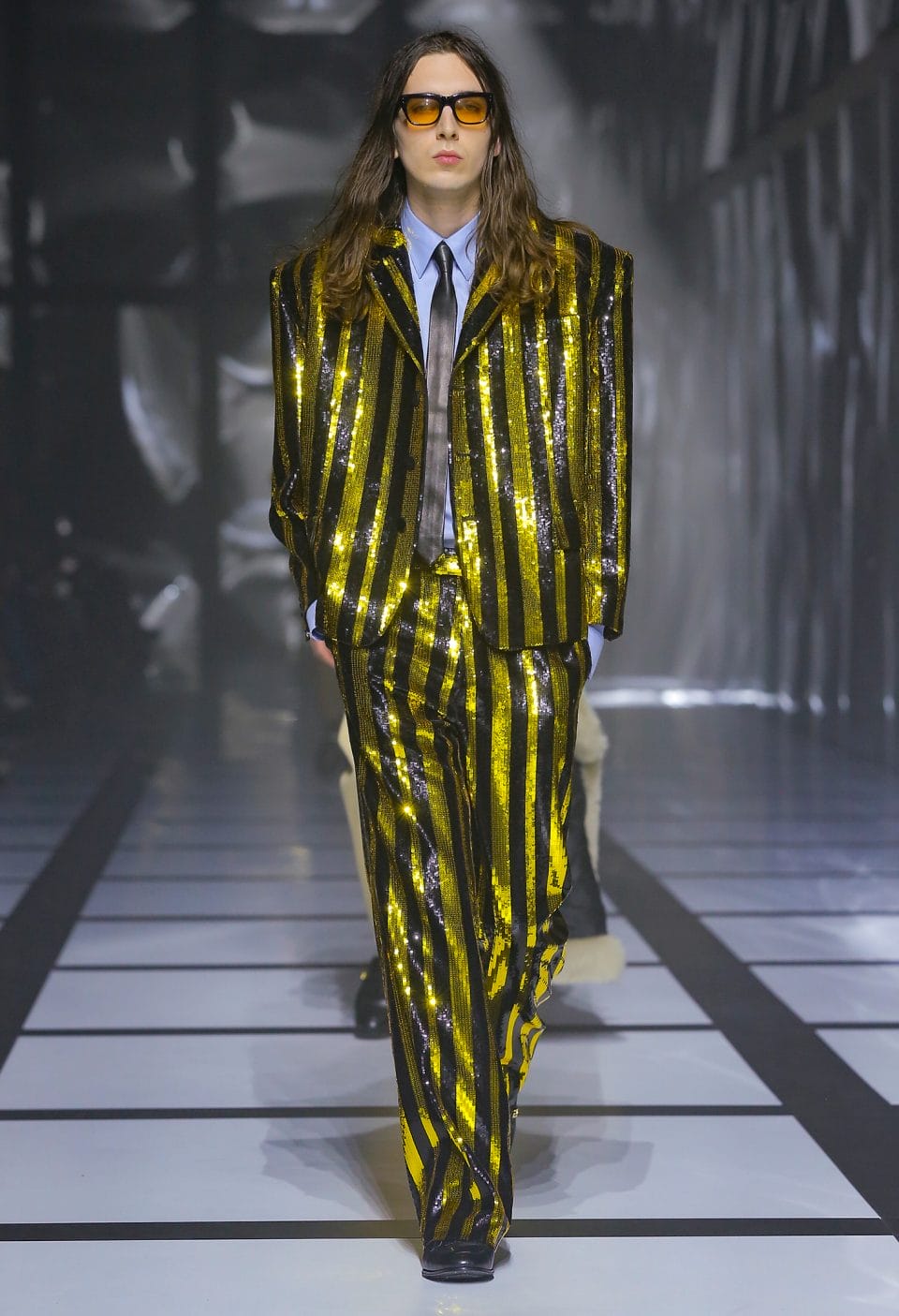 Look 59: Another example of a spangly number from the show and a nod to Michele's love for bold striping.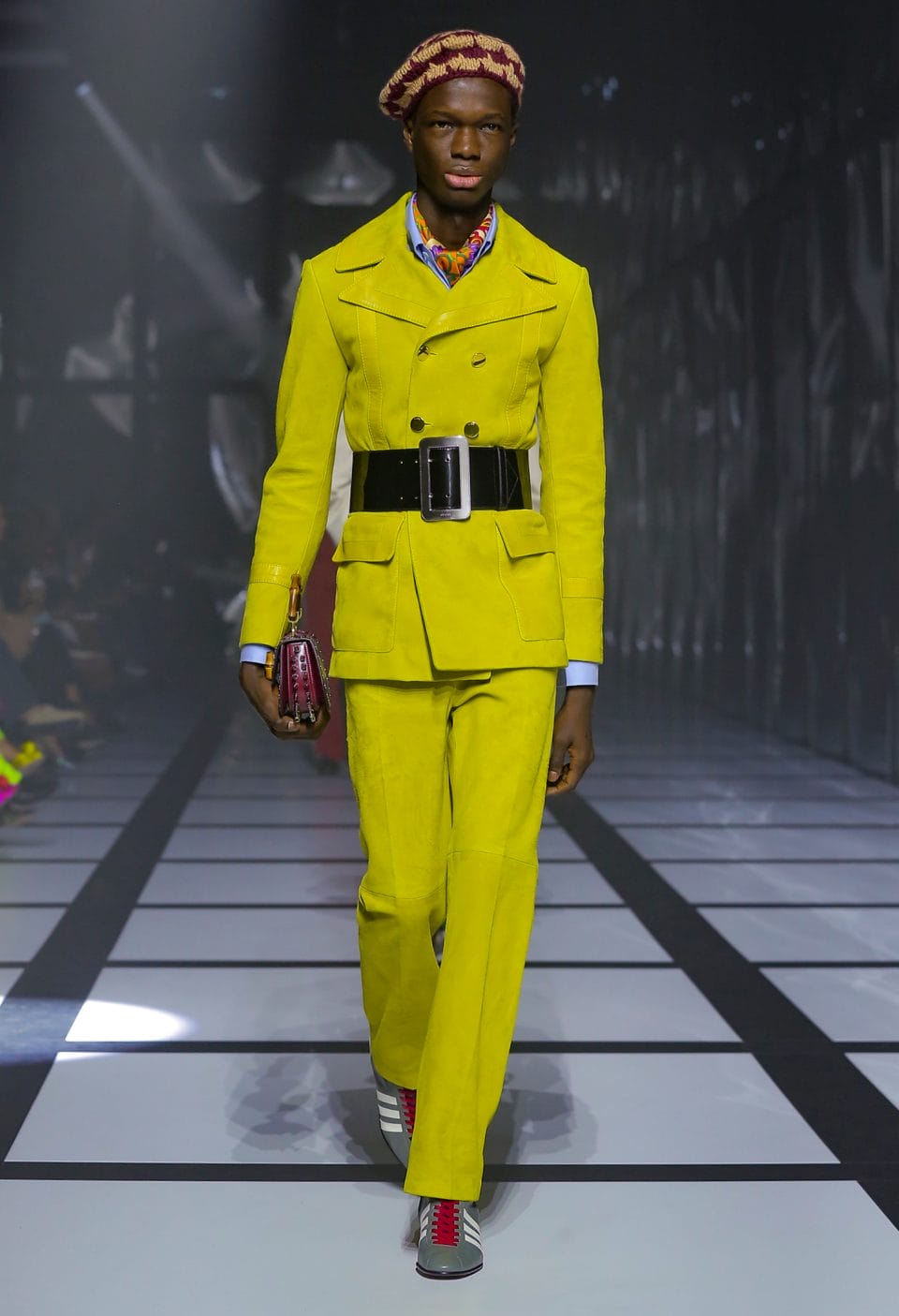 Look 63: The wide-belt from the noughties is back and ready to add some sharpness to a suit-fit at the Exquisite Gucci show.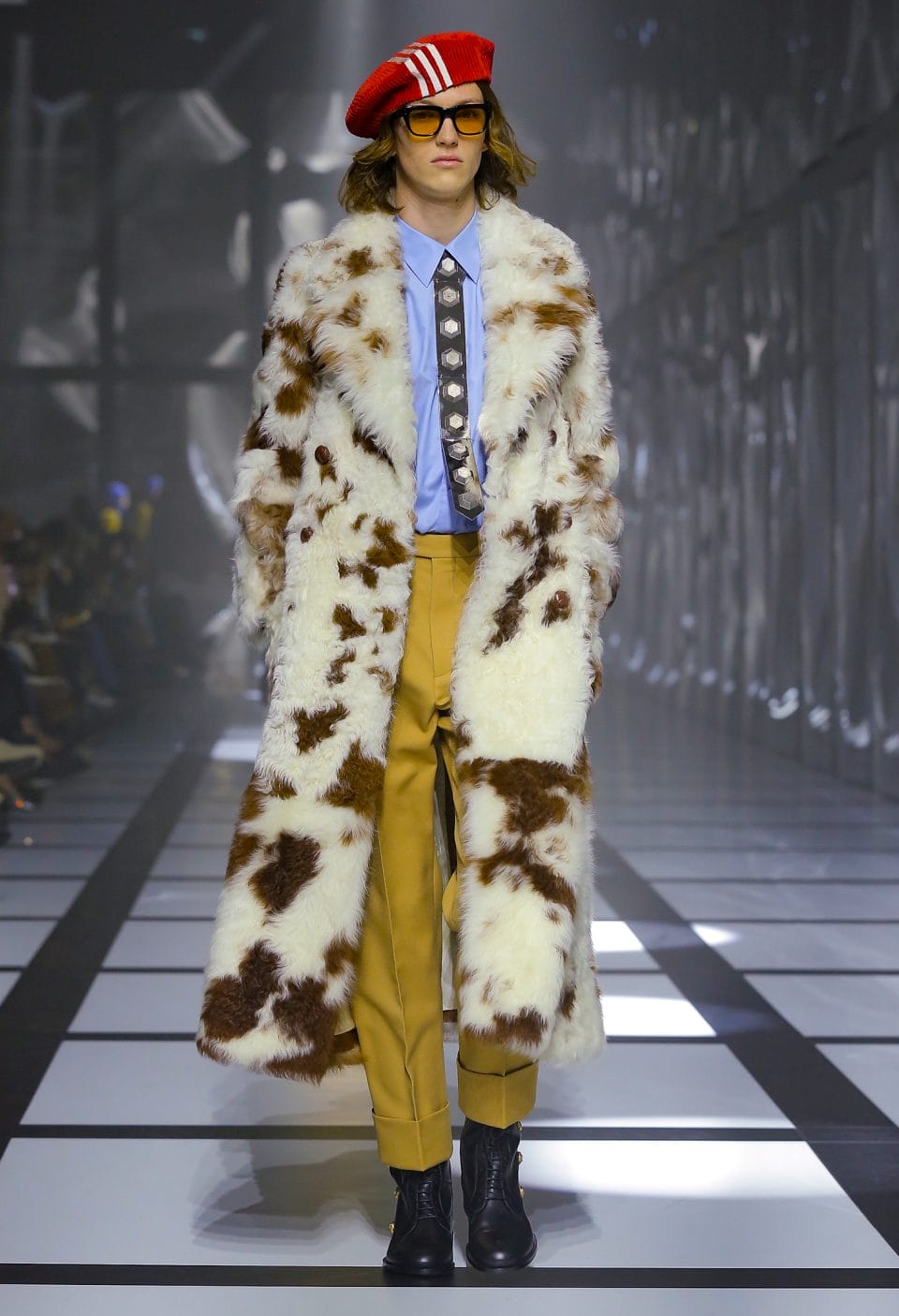 Look 66: We hereby would like to take a commercial break to talk about the sharpness of Michele's fur coats. Sprezzatura at its coolest and most elegant.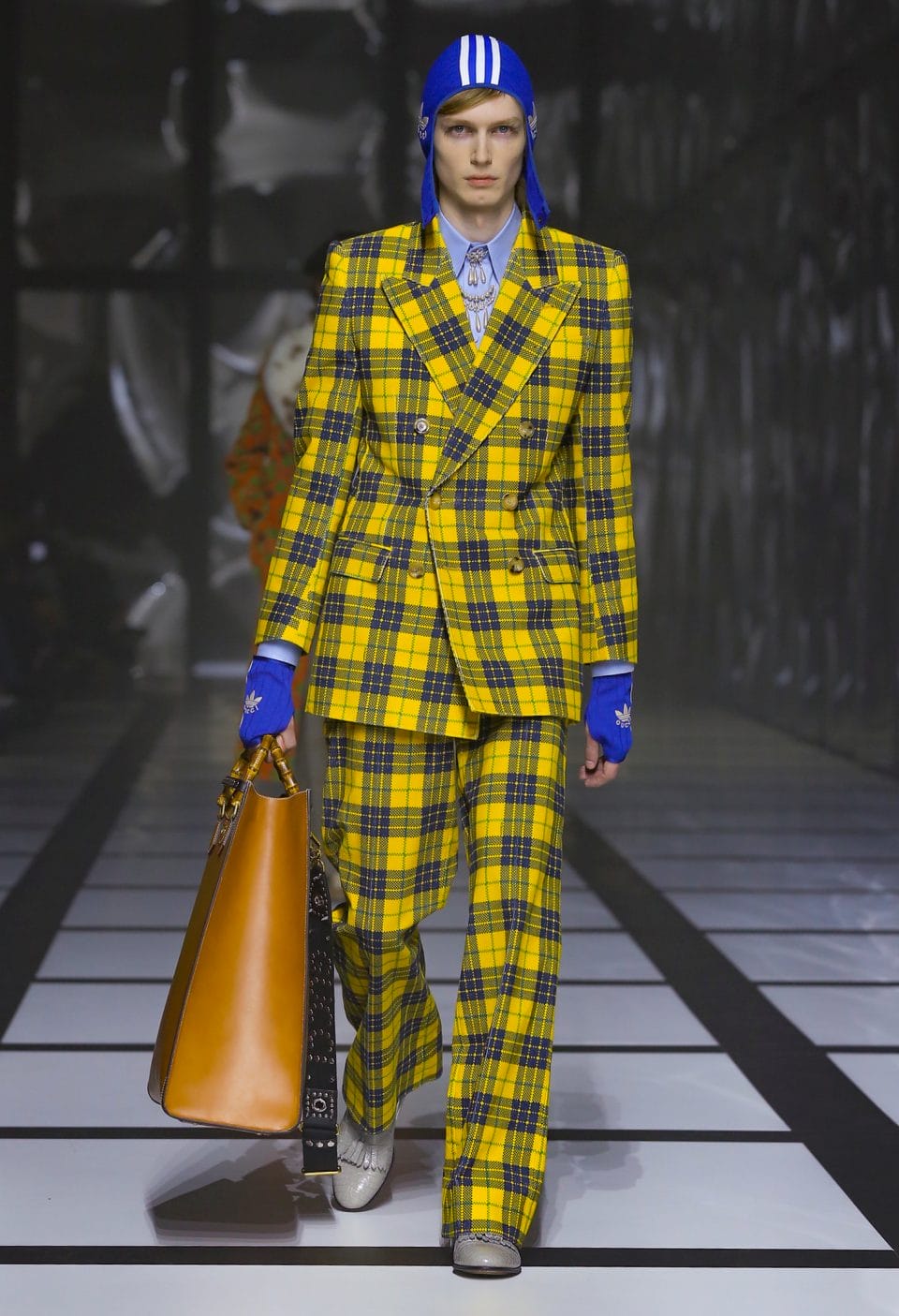 Look 69: The boys finally get to dress up as a gender-bending Cher for Halloween courtesy of this chequered number.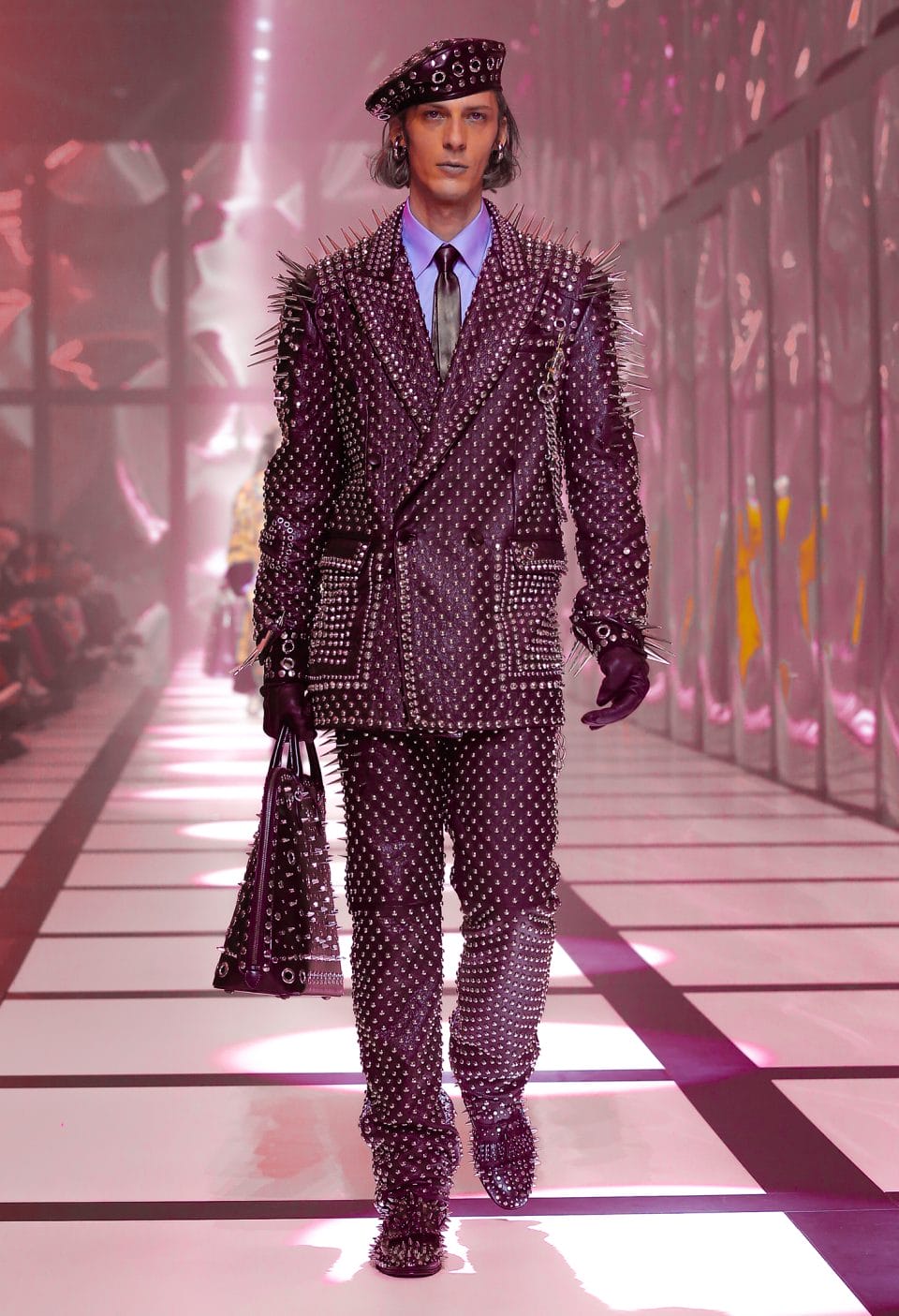 Look 80: The finale look is quite literally, out of this world.
Once you're done with this story, click here to catch up with our February 2022 issue! 
---
RELATED ARTICLES